Islander Appears in Musical at UB
Carissa Bailey (15) appeared in the musical production of 'Grease' and starred as Rizzo this past week at University at Buffalo's Center for the Arts. This was part of the Young Actors Academy of Western New York Summer Stock Program, which culminated in the performance of Grease last Friday evening.
Carissa will be a junior this fall at Grand Island High School concentrating in the study of the performing arts. She is currently studying piano, violin, voice, dance and acting. She is an active volunteer member of the Starry Night Theatre Company in North Tonawanda where she assists in set construction, house management and acts in many shows. Miss Bailey is a 3-time recipient of the Pride of the Island award and received the 'H' Pin from Huth Road Elementary School. Carissa is actively involved in the Spotlighters Drama Club and a past Vice President. She also enjoys her participation in the Humanities Club and is one of the high schools morning announcers. Carissa plans on attending college and becoming a music educator and performer.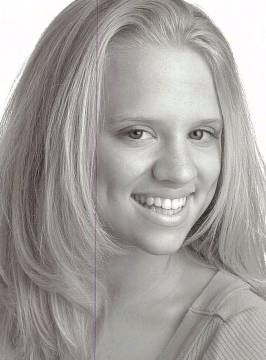 Carissa Bailey appears in Grease