| | | |
| --- | --- | --- |
| | Grand Island High School Class of 1967 | |
---

What a Wonderful Event . . . .
Thanks to Vicky and the Committee!!!!
I would have never believed it would have so well attended and so much fun!!!
Thank You, Thank You, Thank you!!!
Email your photos to Reg Schopp rms@giecom.net
Here is a link to the Friday Night's Event
Here is a link to Vicky's Email Address

Here is a link to the Excel Spreadsheet with Class Information.
You will need to "Copy and Paste" it into your browsers address bar.
http://www.isledegrande.com/1967/1967ClassE-MailList.xls
We removed the hyperlink to protect the list from spammers.
Let's make sure the information is correct!
Email Reg@raru.com with corrections, Thanks






Class of '67 Fortieth Reunion Photos - 2007
The Grand Island High School Class of 1967 - 40th reunion icebreaker photos taken at B.A.'s Saloon on Friday, October 12, 2007 by Diane Hassan. More photos may be posted to this page at a later date.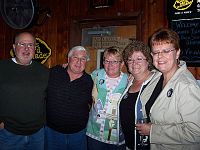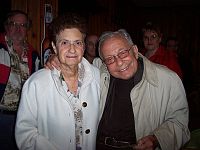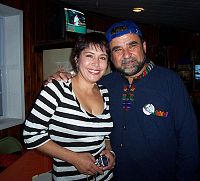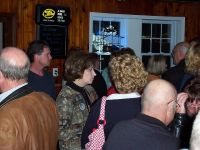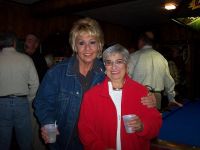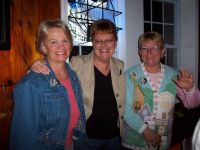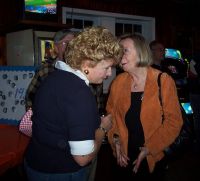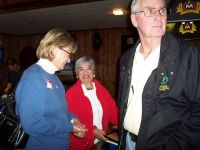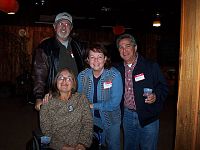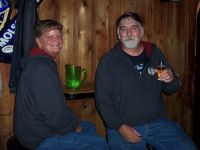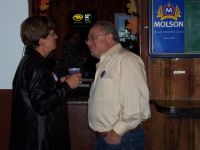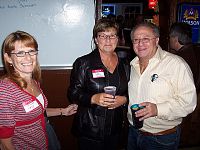 (Photos by Diane Hassan) Click photos for larger view. Be sure to see entire group of reunion photos at Friday Night's Event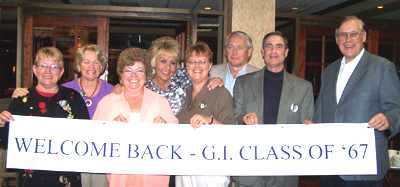 More photos of Saturdays Events to follow shortly. . .

---
Class Of 1967 Reunion Begins Tomorrow Night! - 2007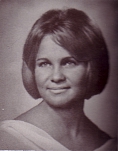 Committee members for the Class of '67's Fortieth Reunion are (left) Vicky Huer Lynde (Colrain, Massachusetts), Carol Kohlhagen Hamlin (Grand Island), Reg Schopp (Grand Island), Barbara Bykowicz Barbur (Oakfield, New York), David Miller (New Jersey), Jackie Pritchard Mordaunt (Grand Island), Bonnie Mielke Spacone (Niagara Falls, NY) and Steve Tharp (New Jersey).
The GIHS Class of 1967 will start off their class reunion with an ice breaker party at BA's Saloon with Jim Beishline on keyboard and an open mic. A pre-game tent/tailgate party takes place at "Homecoming" on Saturday, October 13, 2007 at Grand Island High School when the Varsity Vikings Football Team plays Starpoint at 2 p.m. Those with reservations will attend a cocktail reception with dinner and dancing at the Holiday Inn on Saturday evening. A brunch on Sunday morning at the Holiday Inn is open to those interested in getting together around 9-9:30 a.m.





Friday evening- Ice Breaker Party at BA's Saloon with Jim Beishline on keyboard & an open mic.
Saturday Gathering at G.I. High School
See Your old classrooms- and the changes
Pre-Game Tent/Tailgate Party
Cheer on the Vikings – Football Homecoming on Saturday the 13th
Cocktail Hour Reception at Island Holiday Inn After the Game
Dinner and Dancing

Email Reunion Questionnaire Form

40th REUNION - OCTOBER 12-14, 2007
Right Around the Corner . . . so get your Money In!!
Fill out the form first so we know where you are . . .
and let us know that you are sending your money in.
Mail your deposit to: Carol Kohlhagen Hamlin
1536 Love Road, Grand Island, New York 14072
Make Checks Payable to: Jacqueline Pritchard Mordaunt

Here is a list of those with deposits in . . . .

New to the List . . . . Sue Muranyi and husband Mike Stark, Becky Aiken Cacciatore
Ken Coulter and guest, Jeff and Claudia Lesinski
Debby Cochran and husband Robert Mattrey, Brian Pitre and Patty Emmi
Dan Buckley and Patty Rink, Terry and Val Swain, Terry Funk'66
Margaret Ann Mulvena Haller, Linda Costello and John Braddell
Claire Dixon and husband Jack Lee, Bill Davis

Along with our first list . . . . .
Jim and Daryl Schaefer, Bob Buzby, Phyllis Killian Johnson and husband
Lois Wheeler Kinsey and Merritt, Barb Naradowski, Judy Zagarrigo Bruss
Willy Walter, Ruthann Blickley Burl, Jill Cook Townson, Mike McNulty
Irene Austin Ehde and Tim, Cheryl Hibbard Leitner and guest, Sheila Kelley Pellegrino
Joanne Senn Widmer, Dan and Ellen Nassoiy Gregory
Vicky Huer Lynde and Brian, Bonnie Mielke Spacone and Rick Eldridge
Tom and Judy Drake, Carol Kohlhagen Hamlin and David
David and Debby Miller, Nancy Hogue Capsuto and Bruce
Reg Schopp and Sondra DeFranks, Terry Von Craig, Colin and Sue Smith

If you are still undecided . . . we want you there!
let's make this a Class of 1967 Event!

A planning committee has been working to plan this- our first official reunion since 1987.
You do not want to miss this opportunity to renew old friendships, relive old memories and share what you have been up to over the past 40 years. We experienced a unique time during our high school years: the Sixties was both a formative time in our nation's history and for Grand Island, with the construction and opening of its first High School. And we were all a part of creating the school and its history. Fill out the enclosed form and let us know whether you will be able to attend. Whether you can attend or not- let us know of some of the important or not so important events you have been through since we last were together. We also continue to need help in tracking down lost classmates. If you have been in touch with any classmate and have a contact number or address, please send it along so we can contact them and make sure they are included in this great event. We are opening our reunion events to the Classes of '66 and '68 as well, so be sure and spread the word. Rooms have been held at a special rate at the Island Holiday Inn- you can make your reservations for these dates by calling: 716-773-1111, and referring to Event Class of 1967 Reunion, Oct 12-14. Your committee includes: Vickie Lynde, Reg Schopp, Dave Miller, Steve Tharp, Carol Hamlin, Phyllis Killian, and a number of others who have generously offered their help to make sure this event is a BIG success.
JOIN US in this fabulous fall reunion event!!

The Class list has been removed to protect the Email addresses.
The link to the file still works . . or email me and I will send you the URL.
We have 61 Email addresses - 110 left to find. Do I hear 62?
Email or Snail Mail addresses would help, Email Reg Schopp With Updates.

Here is a Special Link to 1967 Graduates Guestbook . . .
Log in and Say Hi ! ! !

---
Island Alumni Association Forming


Interested in Joining?
---


These photos might help tweak your memories . . . . from the 1966 Yearbook.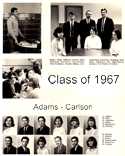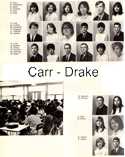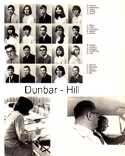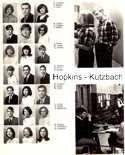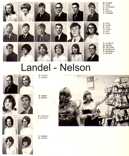 T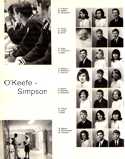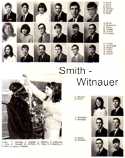 ---

Class Of '67 Looking For Classmates - 2007
Posted April 19, 2007
The committee for the Class of 1967's Fortieth Class Reunion is looking for lost classmates. If you are a grad of this class, in touch with someone from this class, know someone who is in touch from someone from this class, please contact Reg Schopp , Dave Miller or Vicky (Huer) Lynde


Class Of '67 Fortieth Reunion Date - October 12-14,2007
Posted March 28, 2007
Looks like the Class of '67 has a weekend for the 40th reunion activities! The weekend of October 12th will be our reunion in conjunction with homecoming at the High School. Plans are in the infancy stage at this point...more info to come soon! We're slowly finding classmates - anyone who knows of anyone who graduated in 1967 - please pass the word to them and have them contact Reg Schopp , Dave Miller or Vicky (Huer) Lynde


Planning Committee Forming For A Class Of '67 Fortieth Reunion
Posted Feb. 12, 2007
Vicky (Huer) Lynde, GIHS Class of '67, is asking anyone interested in working on a 40th reunion committee for the Grand Island High School's second graduating class, to email her. Those unable to join the planning committee are also asked to contact her with current addresses.



Classmate Offers Help With Class Of '67 Fortieth Reunion
Hi Teddy Linenfelser,
I read Isledegrande.com every week looking for news of old friends, changes to the Island, etc. I graduated GIHS Class of '67 - the second graduating class. This June will be 40 years since we graduated and I've been watching to see if there are plans for a reunion. So far - have seen nothing (in print anyhow). Is anyone aware of any plans in the making?
I live 8 hours away from the Island but would be more than willing to help plan and put together a reunion if someone out there would take the helm.
Vicky (Huer) Lynde



Class Of '67 - Send Us Your Reunion News
Send your reunion information to "teddy@giecom.net"





Reunion Planners - send us your news and we will post it online on our front page with a link to this page with the "complete story." How about a picture of your class from the yearbook? We can scan it if that will help.

---
Other Grand Island Pages to Visit:
Churches | Email Directory | Government | Groups
GIHS Gradlist | Guest Book | Please sign in! | Local Artists | New!Photo Album | Town History | UsefuLinks
| Website Design | Wildlife | Isedegrande'sHome Page | GIECOM.NET'S Home Page


This website is sponsored by GIECOM.NET
1871 Whitehaven Road, Grand Island, New York, 14072-1803 USA
Copyright © 1995-2007 All rights reserved.