William M. Kaegebein Elementary School
News Page 2006
1690 Love Road
773-8840

Click for Kaegebein School News 2007
Click for Kaegebein School News 2005
Click for Kaegebein School News 2004
Click for Previous Kaegebein School News

Kaegebein Elementary School District's Website

Principal
John Wiertel
---



Kaegebein 3rd Graders Discover New Vacation Destinations - December 2006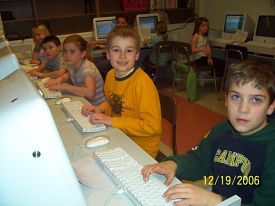 Click photo for a larger view.
Looking for an "out of this world" vacation spot? Mrs. Eileen Mitchell's third grade students at Kaegebein Elementary School have been busy collecting data and information about the nine planets. The students will use their research data to write a postcard to send back home to their family and/or friends. Included in their postcards is specific information such as: the size of the planet, temperature, atmosphere, their weight and age and any other additional, interesting facts. The students have created and designed the front of their postcard. This research activity provided an opportunity for the 3rd graders to study our Solar System, learn proper note-taking methods, and the necessary steps in order to find the research for their "postcards."


---



Mrs. Chadwick's 4th Grade Colonial Students - November 2006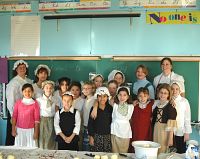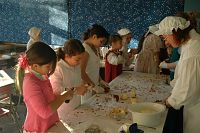 From left: Mrs. Chadwick with parent volunteers Mrs. Franz, Mrs. Dallassandro and Mrs. Brink and students.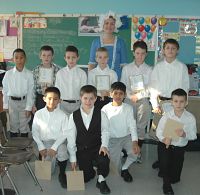 Jodi Robinson Photos - Click for a larger view.
Wednesday, November 23rd was reserved for colonial day in Mrs. Kathy Chadwick's fourth grade classroom at Kaegebein School. The students have been excited for weeks preparing for the big day. All day the classroom was turned back in time, with the boys on one side of the divided room working on colonial schoolwork such as memorizing poems, multiplication tables and the Colonies. The girls were busy on the other side of the room preparing food for the luncheon feast. They cut apples, potatoes, made bread and pies to go with the traditional turkey, stuffing and cranberry sauce. After lunch the girls were scheduled to have a tea party and to learn cross stitching, while the boys learned to play chess. Other activities scheduled were soap making, soap carving, calligraphy and stenciling. volunteer parents helping for the day include Mrs. Kathy Franz, Mrs. Karen Dallassandro, Mrs. Penny Brink and videographer Darrin Gress.


---



Kaegebein Fall Art Presentation - November 2006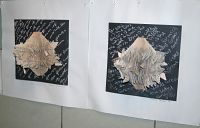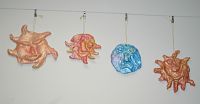 Sculptures created by fifth grade students.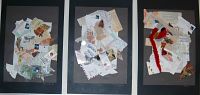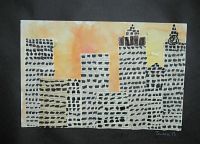 (left) 4th grade collage 3rd grade still life 2nd grade sky scraper collage.
Jodi Robinson Photos - Click for a larger view.
The theme of the Kaegebein School fall art presentation is WORDS. Art teacher Mrs. Alex Incaio has again brought out the DaVinci in all of her students. Second graders viewed photographs of New York City and created city scapes. Skyscrapers were made from newspaper articles and pages from discarded books. Third grade students used pages from discarded books to create still lifes in the style of Matisse and Cezanne'. Fourth graders created collages (The French art of pasting) from French newspapers, maps, sheet music, stamps, and various items they collected. They are now working on creating the cave paintings found in Lascaux, France. "Since our theme is words, we are listening to French music and "Intro to Speaking French" tapes," Mrs. Incaio said. "We are really having fun!" she said.
Those in the fifth grade created sculptural reliefs from discarded books. The fifth grade students also finished up a project they started last year at the end of fourth grade. The brightly colored sun and moon sculptures may be viewed in the art hallway.




Kaegebein Is Hooked On Books! - 2006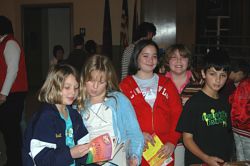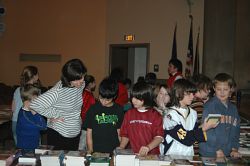 Mrs. McDonald and her class.
Jodi Robinson Photos - Click for larger view
In the past, students at all of the elementary schools received free books each year through the "Reading Is Fundamental" program. The program is no longer funded by the Federal government, so the Kaegebein PTA is now sponsoring "Hooked On Books." Each class is invited to the auditorium to choose one book from hundreds offered. The PTA will do this program again in the spring. Fourth grade teacher Mrs. Tricia McDonald helped her students pick out their books on Friday, November 17, 2006.




Kaegebein Appoints Postal Employees - 2006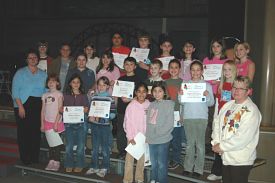 Administrative Advisor Mrs. Carol Pizur (left) with Student Postal Employees, and Faculty Advisor Mrs. Carol Hamlin (right).
Jodi Robinson Photo - Click photo for larger view
The announcement of the new Kaegebein Post Office staff was made on Wednesday, November 8, 2006. Many applications were submitted by the students in third, fourth and fifth grades. Selections were made based on teacher recommendation, an examination and personal interviews. After careful consideration, advisors Mrs. Carol Pizur (School Secretary) and Mrs. Carol Hamlin (Library Clerk) chose 22 students for the post office staff. The positions include three postmasters who each head a team of sorters, facers, cancellers, clerks and carriers. The postal workers deliver mail to and from students and teachers.




Halloween At Kaegebein - 2006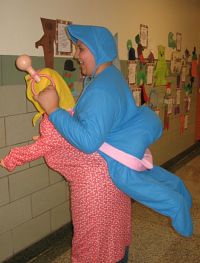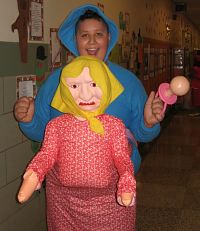 Jason Cichon (baby)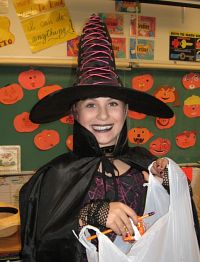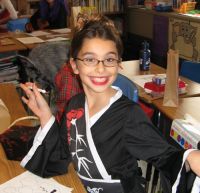 (left) Jun Ann Chadima, Natalie Baldassarre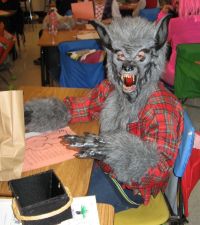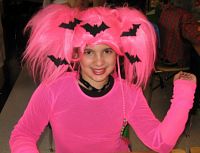 (left) Kyle Kruger (warewolf), Marissa (bat girl)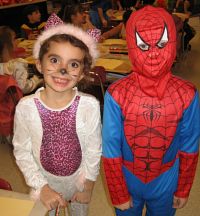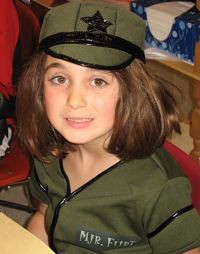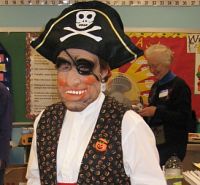 (left) Genna Baldassarre and Zachary, Andrea Colon, teacher Mrs. Fik

Kim Schopp Photos - click for larger view.
Halloween was party day at Kaegebein Elementary with everyone dressing up for the occasion. The photos show a large assortment of costumes from very comical to very pretty. Photos were taken of fifth grade students of Mrs. Susan Skrabacz and second graders in Mrs. Kathy Fik's classroom.




Kaegebein Third Graders Study Maps & Globes - October 2006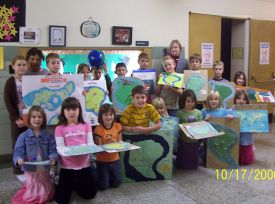 (October 2006) Mrs. Eileen Mitchell's class display their projects
Did you know that Mrs. Eileen Mitchell's third grade students took inspiration for their salt maps and paper-mache globes from a unit of study entitled Maps and Globes? These masterpieces provided an excellent way to relate specific map skills to real places and to apply specific skills in interactive and collaborative follow-up activities. Using maps keeps students current in their knowledge of the people, places and events that shape our world.




Trick-or-Treat For UNICEF Still Necessary - 2006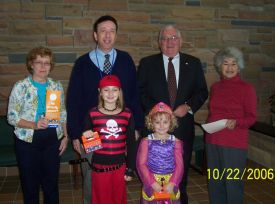 Carol Hamlin Photo - Click photo for larger view
(left) Students Heather Michki and Abby Dallessandro; (back) 2nd grade teacher Mrs. Kathy Fik, Principal John Wiertel, Supervisor Peter McMahon and UNICEF Chairman Lee Tetkowski
In 1950 when a group of kids in Philadelphia decided to help children in other parts of the world by decorating little milk cartons for Halloween, and asking people to contribute, the "Trick-or-Treat for UNICEF program was born. Since then United States children have raised more than $132 million! The money continues to provide medicine, clean water, food, vitamins, education and emergency relief to millions of children around the world.
Our generous town has never stopped participating in this annual event!
Once again, Island children in Kaegebein, Huth Road, Sidway, and the Connor Middle School will receive educational material and the opportunity to carry a UNICEF carton on their Halloween rounds. UNICEF chair, Lee Tetkowski, is hoping our community will have another successful collection! Please have some coins and dollars on hand in addition to sweet treats for our kids who participate on Halloween.
Students are asked to return the cartons to school promptly after Halloween.
Additional cartons will be available by phoning 773-3266.
$1 can vaccinate 1 child against polio.
$3 can provide 1 child with a pencil, paper pad and pen to be used in the classroom.
$25 can provide emergency health supplies to cover the basic health needs of more than 100 children for three months.
Town Supervisor Peter McMahon read the following Grand Island UNICEF Day proclamation:
Whereas, Halloween is a day of ghosts, goblins, parties and fun for children in the United states, but for children in developing countries, that day is just another day in the struggle for life, and
Whereas, Trick-or-Treat-for-UNICEF has evolved into one of the largest supported programs in the United States, and
Whereas, money raised through UNICEF's Halloween collection has been used to provide clean water supplies, good nutrition, immunization, and educational opportunities to children in over 100 developing countries,
Now, therefore, I, Peter McMahon, Town Supervisor, proclaim Tuesday, October 31, 2006 as UNICEF Day on Grand Island, part of NATIONAL UNICEF Month.


---



Kaegebein Student Book Fair - 2006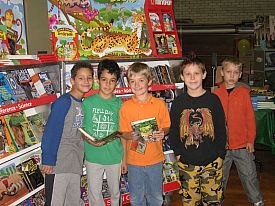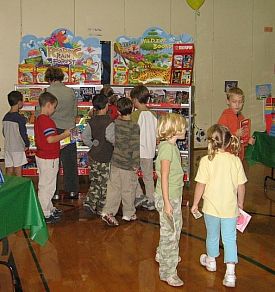 Boys from Mrs. Francine Young's second grade class.
Kim Schopp Photos - click for larger view
The Kaegebein Annual Book Fair and Ice Cream Social was held on Tuesday evening, October 10, 2006. This event gives the parents a chance to see what the students would like to purchase. For the next two days the students are given an opportunity to browse the books and make their selections. Pictured above are students from second grade teachers Mrs. Francine Young and Mrs. Kathy Fik.


---



Apple Day At Kaegebein - 2006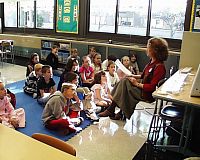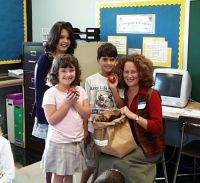 Miss Carilyn Chauby's 4th grade class welcomed mom, Cathi Rugg, who read to them on Johnny Appleseed day. Shown with Mrs. Rugg are Alexandria Cutting, Caitlyn Conly and Michael Rugg.
Mary Stewart Photos - click for larger view
Johnny Appleseed was born in September 1774 or 1775 and the Kaegebein Elementary School's PTA has commemorated his birthday year after year by providing apples for the students and a story about his life read by parent volunteers. Tops donated bags, and delicious apples were purchased from the produce stand on the Island this year.
Johnny's name was actually John Chapman and he was born in Leominster, Massachusetts. During the early 1800's Johnny traveled westward planting apple seeds he had collected from cider presses in Pennsylvania. Much of what is known about Johnny Appleseed is mixed with legend. Johnny Appleseed is celebrated in frontier legends as a symbol of westward-moving civilization.




Kaegebein School Gold K Recipients - 2006


Jon LoTempio Photo - Click photo for larger view
Kaegebein Moving Up Day for the school's 5th grade classes was held Friday, June 16, 2006. The following students were awarded the Gold K for outstanding accomplishment and excellence in academics and citizenship: Ellen Lutnick, Stephanie LoTempio, Angelica Montesano, Alyssa Cinelli, Jessica Amsdill, Mark Hughes, Jane Cooke, Madeleine Goc, Jamie Dobson, Joseph Fanara and Adam Cumings.




Kaegebein Flag Day - 2006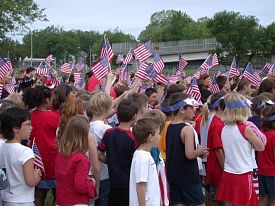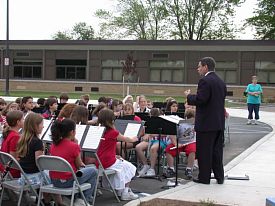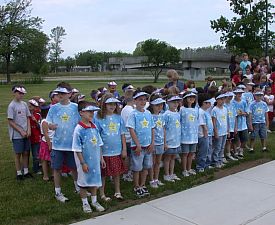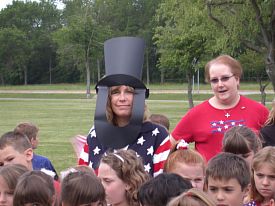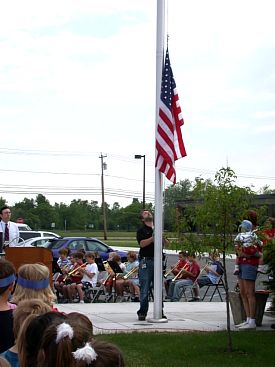 Jodi Robinson Photos - Click photos for larger view
Teacher Mrs. Cyndi Booker is wearing a disguise.
Kaegebein Elementary celebrated Flag Day on Wednesday morning, June 14th in front of the school. The band played, the girls' third grade chorus sang and the second grade students sang songs from their Memorial Day songfest. It was a beautiful morning and appreciated as the last two years were rain-outs held in the school gym. A new flag donated by student Jacob McMahon's father crowned the new flag pole. The flag had flown previously in Iraq and Afghanistan.




Kaegebein 2nd Graders Perform - 2006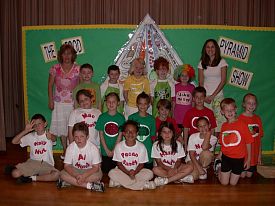 Jodi Robinson Photo - Click photo for larger view
Teacher's Aide Mrs. Marie Mergel, Teacher Deanna Schoenberg and Second Grade Class.
"Lettuce Entertain You," a musical game show about healthy eating was performed by Mrs. Deanna Schoenberg's second grade class on Tuesday, June 13, 2006. Many facts about the food pyramid and making good choices were shared with the audience along with singing of original songs. Nice job second graders.




Kaegebein 4th Graders Perform - 2006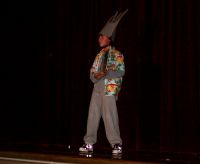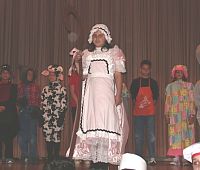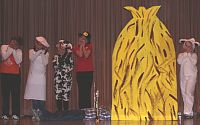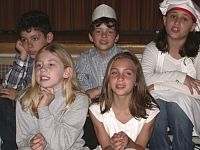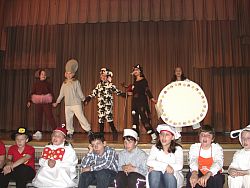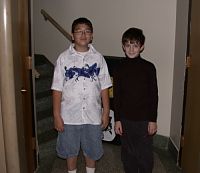 Cast and crew of 4th grade play.
Jodi Robinson Photos - click for larger view.
Mrs. Tricia McDonald's fourth grade class at Kaegebein Elementary has been very busy practicing their lines, working on costumes and props and doing their regular school work these last few months. Their play, "And The Dish Ran Away with The Spoon..." was performed on Wednesday, May 31st. The story was about different nursery rhyme characters that help the dog, the cat and the cow, find the dish and spoon. Connor Middle School music teacher and stagehand parent, Mrs. Annalea Masiello, accompanied the students on the piano.




Kaegebein Elementary School 2nd Graders Present
"This Is America" Concert - May 2006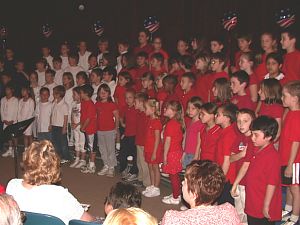 Jodi Robinson Photo
The second grade students at Kaegebein School have been busy practicing their songs for the last few weeks in preparation for a special performance in the auditorium. Music teacher Renee Michki directed the students on Wednesday, May 24, 2006 in "This Is America," a celebration of our country. The students all dressed in red, white and blue, sang many patriotic songs, spoke of what makes our country great and read a poem written by Brian L. A. Wess entitled "We Will Go ON!" The poem was written in honor of the victims of September 11, 2001 and those who serve for our freedom.




Kaegebein 2nd Grade To Perform Musical Patriotic Celebration - May 2006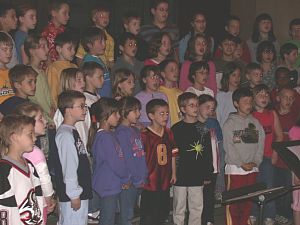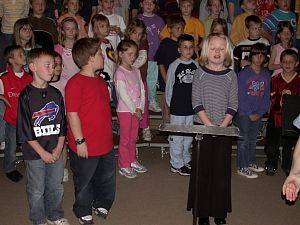 Jodi Robinson Photos
The Kaegebein Elementary School 2nd grade classes will perform a 30-minute musical, patriotic celebration in honor of Memorial Day. The performance is planned for 2 p.m. Wednesday, May 24, 2006 in the Kaegebein auditorium. The children will be singing a variety of patriotic songs, reading quotes by famous Americans in history and some original poetry by a local, nationally published author. This performance is for parents and is open to the public. All are invited to attend.




Kaegebein Chorus Members Attend Workshop - May 2006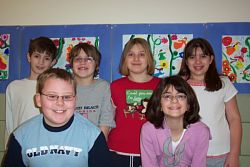 Students are (left front): Elliott Michki and Magdalyn Chauby; (top) Andrew Masiello, Brian Cooper, Grace Scherrer and Marissa Ruffalo.
Six Kaegebein Elementary School Chorus members were chosen to represent the school at the Western New York Children's Choir Invitational Workshop over the April 28-29th weekend. The children had an opportunity to rehearse and perform with approximately 200 other children from schools in the Western New York area. The singers participated in acting class, African drumming, and vocal instruction then performed a concert for the public on Saturday afternoon. The workshop and concert took place at Westminster Presbyterian Church in downtown Buffalo.




Birthday Girls Thank Friends For Gifts For Roswell Park Hospital - 2006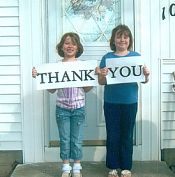 Click for larger view
April 20, 2006 . . . Abigail Chambers and Amara Wingrove, students of Kaegebein Elementary School, would like to say thank you to all of their classmates, friends, and family for the generous donations to Roswell Park Hospital for their birthdays. The girls report that 45 kids attended their roller skating party and that they collected 73 assorted books, puzzles and games and $200 in gift cards for the kids at Roswell. Abigail and Amara will be delivering them sometime this week.




Retiring Sherm Lyke Directs Last Concert - 2006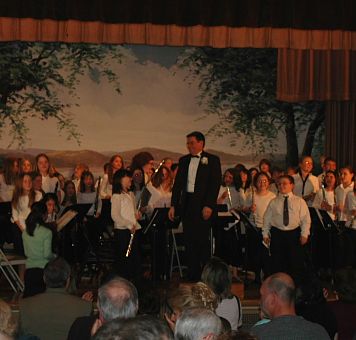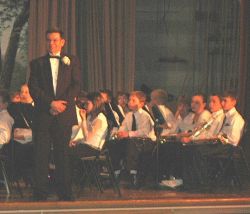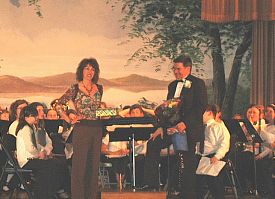 Kim Schopp Photos. Click for larger view
Sherman E. Lyke Jr. conducted his last Grand Island School District concert in the Kaegebein School auditorium Tuesday evening, April 11, 2006. The 4th and 5th grade band members played Old MacDonald's Band, Cumberland Trail, Rainbow Rock and Legend of the Alhambra." A presentation of flowers and a gift was made to Mr. Lyke by Kaegebein School PTA Corresponding Secretary Annalea Masiello who also presented him with the PTA's National Lifetime Achievement Award. The concert also featured the Kaegebein Elementary School Orchestra directed by Mrs. Kelly Robertson.
Mr. Lyke was hired by the school district in August 1973 and had the Grand Island High School Marching Band out on the field that fall for its first halftime show of the season.
He graduated from the Crane School of Music with a Bachelor of Music degree in May, 1973 and started teaching on Grand Island in the summer music program in June. "Interestingly, I was hired to fill a vacancy in the Middle School Band. However, before the school year started, Mr. Manny Alvarez, who was the high school band director, asked me if I'd like to do the high school band. I was in heaven for 19 years," Sherm said this week. He spent another 14 years at Kaegebein and 30 of those years as the Music Department Coordinator, having been a part of the interview and hiring process for all of the current music staff. "The only place I haven't taught is the place I was hired to teach in the first place - the Middle School," he said.
According to Sherm, "We ran a great string of 19 consecutive annual trips to the New York State School Music Association's Major Organization Evaluation Festivals with 19 consecutive A ratings, including a perfect score in 1985. I took bands on concert tours and evaluations twice each to New York City, Boston, Washington, D.C., Montreal and Philadelphia. Our kids have held positions in the Buffalo Philharmonic, Denver Symphony, National Orchestra of Mexico, as well as being members of the music staff at the University of Buffalo, Eastman School of Music and Michigan State University."
During his tenure at Kaegebein, he continued to co-direct the High School Jazz Ensemble with Marty Allen.




J. Patrick Lewis Visits Kaegebein - 2006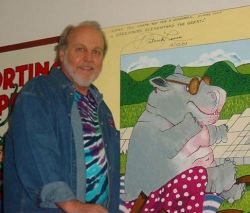 Jodi Robinson Photo - Click for larger view
April is National Poetry Month and the students of Kaegebein Elementary were lucky enough to have an author who specializes in prose and poetry visit their school. J. Patrick Lewis likes to wear apparel from the schools he visits and was wearing a Kaegebein sweatshirt, one of over 400 different school shirts that he owns. A table was filled to the brim with the books he has published over the years and he referred to some of his favorites. Mr. Lewis has 45 books published to date and another 20 in the process of being published. His favorite book at this time is "The Last Resort." It began as 72 illustrations by an Italian artist that Mr. Lewis was asked to write the book about. Other books are "Arithma-tickle," a book of math riddles, and "Swan Song," a book about extinct animals. The students enjoyed the author visit and asked many questions of the writer.




Kaegebein 4th Graders Enjoy Wegman's Visit - 2006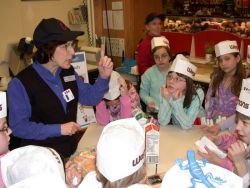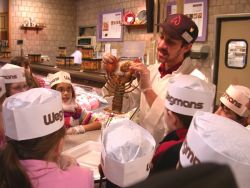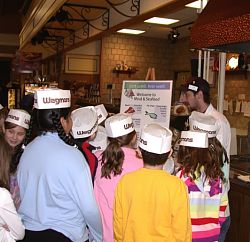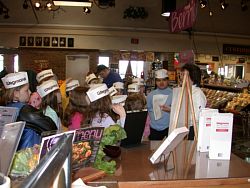 Kim Schopp photos - click for larger view.
The 4th grade classes of Mrs. Maureen Gambino and Mrs. Karen Cartwright visited the Wegman's store in Niagara Falls on Thursday, April 6, 2006. The fieldtrip was an opportunity to promote and learn about healthy eating and healthy food choices. The classes broke off into small groups and visited the dairy department, the meat and seafood department and the produce department and learned about different foods in the food pyramid and how to make healthy food choices. The students thoroughly enjoyed their visit.




Kaegebein Students Create Artwork - March 2006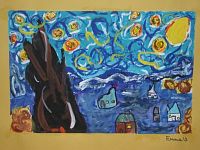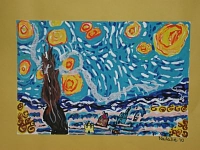 2nd grade students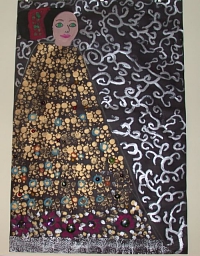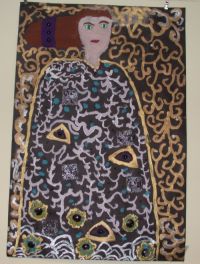 5th grade students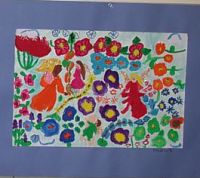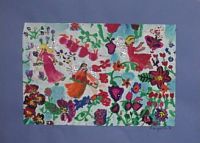 3rd grade students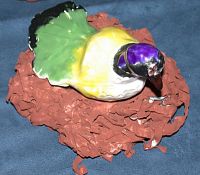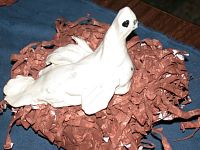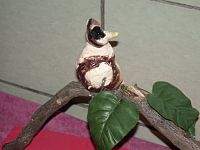 5th grade students
Jodi Robinson Photos - Click for larger view
March 2006 . . . The fabulous art teacher at Kaegebein school is Mrs. Alexann Incao. Year after year the artwork she coaxes out of her students is amazing. All projects are unique and in-depth. The 2nd grade students' work is an interpretation of Vincent Van Gogh's "Starry Night." They used pencil, tempera paint, glitter and glass globs. The project took 13 weeks to create.
The large women in robes are in the style of Austrian artist Goustav Klimt. He was known for putting jewels in his work. The style of his work is Art Nouveau. Fifth grade students made them in after school art club using tempera, and metallic paint. The glass was donated by parent Mrs. Liz Lutnick.
The pictures in the main hall were created by 3rd grade students. They are garden fairies. The students used glitter for their wings, tempera paint for the flowers and watercolor for the wash.
The ceramic birds created by the 5th graders were a continuation of our Charles Audubon unit. They were fired and glazed using the kiln that the PTA donated. The fifth grades' first Audubon project was a painting of birds on a branch.




Celebration Is Reward For Rock & Read Program At Kaegebein - 2006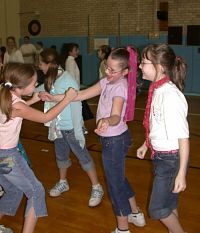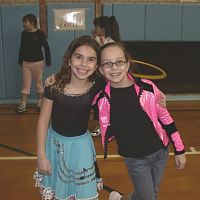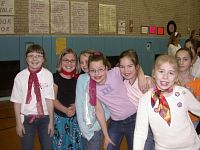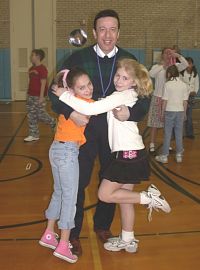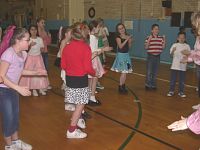 Kaegebein kids and their principal, John Wiertel, whooped it up at the annual 50s Rock & Read Celebration in February.
Kim Schopp Photos - Click for larger view
Promoting reading was the aim of the Kaegebein Elementary's annual 50's Rock and Read Celebration. All 4th and 5th grade students who read for the required 120 minutes per week since the start of the school year, were rewarded with an invitation to the Rock & Read event held on Thursday, February 16, 2006 in the school gym. Dressed in 50s style clothing, the kids took part in the limbo, hula hooping, jump roping, 50s style dancing, eating ice cream sundaes, and having their pictures taken next to the mock pink Cadillac.




Abraham Lincoln Visits Kaegebein - 2006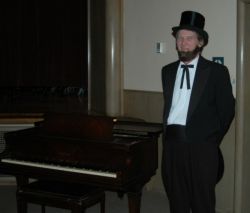 Jodi Robinson Photo - Click photo for larger view
Abraham Lincoln played by Bradley Keuther of West Seneca, payed a visit to Kaegebein Elementary School on Tuesday, February 14, 2006. In honor of President's Day, President Lincoln told the students about his life, including the fact that he was 6'4" by the time he was 16 years old and he was called "honest Abe" because he payed all his debts back after a business failed before he entered politics. At the end of the presentation, the students were allowed to ask questions and all the hands in the room went up. Everyone was very interested in President Lincoln's life and the times he lived in.




13th Annual All Island 5th Grade Roller Skating Party- 2005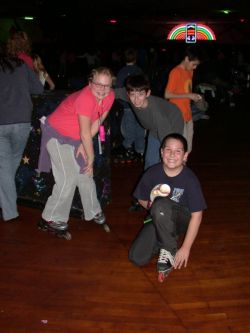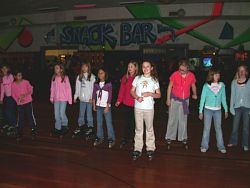 Jodi Robinson Photos - Click photos for larger view
Everyone remembers skating at the Rainbow Roller Rink in North Tonawanda sometime in their lives. Whether you were a Girl Scout, Boy Scout or Campfire girl, at a birthday party for a friend or on a date, if you grew up on Grand Island or the surrounding area, you have been there. The fifth grade classes from Huth Elementary and Kaegebein Elementary had the rink to themselves on Saturday, February 11, 2006 and they had a ball. Of course the boys were skating around like demons, while the girls giggled and watched the boys. Just like the good old days! This was the 13th annual All Island 5th Grade Roller Skating Party.




Kaegebein Carnival Enjoyed By Crowd - 2006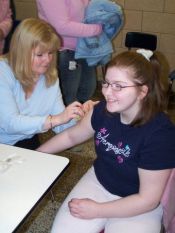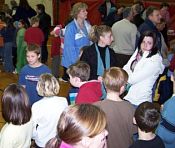 Kaegebein School PTA's annual Family Fun Night, held on Thursday, January 26th, was just that, a fun night of games, refreshments and lots of fun activities for all and all to benefit the Kaegebein PTA's numerous activities throughout the school year. Shown above is Nyah Hanratty, a 5th grade student at Kaegebein School, sitting patiently while Fun Night volunteer Judy Nicolia puts a fun-type "tattoo" on her arm.
Fred Claus Photos - Click photos for larger view




Harlem Globetrotter Visits Kaegebein - 2006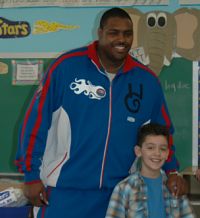 Globetrotter Otis Key and contest winner Alex Rallo.
Click for larger view
Alex Rallo is a fourth grade student in Mrs. Tricia McDonald's class at Kaegebein School. Alex recently won a contest from KISS 98.5 radio station for bringing the best "Show and Tell" item to school, a whoopee cushion. Radio personality Janet Snyder brought her crew and a special guest, Harlem Globetrotter Otis Key, to the Kaegebein gym on Friday, January 27th to meet Alex and the rest of the fourth and fifth grade students. Mr. Key talked about the Globetrotter's C.H.E.E.R program which emphasizes Cooperation - Healthy Mind and Body - Effort - Enthusiasm and Responsibility. He also showed off his basketball skills and had some participants from the audience learn a few tricks. Mrs. McDonald's class and Mr. Key went back to the classroom for a pizza lunch after the assembly.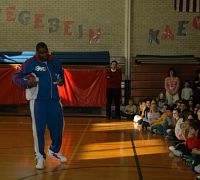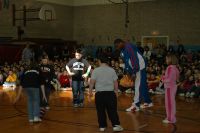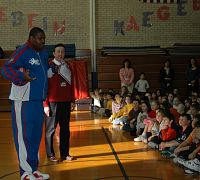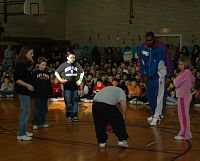 Click photos for larger view



Kaegebein Students Learn Peaceful Alternatives - 2006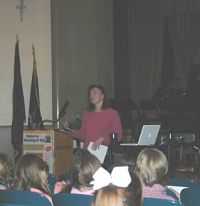 Grand Island Central School District Social Worker Heather Maras presents "Becoming a Peacemaker."
Click for larger view
The "Becoming a Peacemaker" program was launched at Huth Road and Kaegebein Elementary Schools during the 2004 - 2005 school year. This program teaches students skills in positive communication, active listening, and creative problem-solving. The students learn the "Rules for Working it Out" and use the "Peace Bridge" to walk through steps to resolve interpersonal conflicts. This school-wide effort is a component of the district's character education development. The program currently used by both schools is an adaptation of conflict resolution materials developed by the Grace Contrino Abrams Peace Education Foundation, Inc.
"Becoming a Peacemaker" teaches students 5 "Rules for Working it Out" which include:
1. We find out the problem
2. We attack the problem, not the person
3. We listen to each other
4. We care about each other's feelings
5. We are responsible for what we say and do.
These rules emphasize communicating your feelings respectfully and taking responsibility for your part in the problem and the solution. The students have been trained in the use of the "Peace Bridge" that will guide them step by step in the process of peaceful conflict resolution. Ultimately, the students will learn to use this strategy independently and know when they need to ask for help. In the classroom, teachers encourage students to follow the "Peace Bridge" steps in order to resolve a conflict between two students. The students at Kaegebein enjoyed this program on Tuesday, January 17, 2006.
Click photos for larger view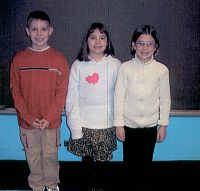 Mrs. Seibert's 3rd graders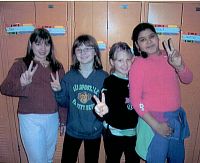 Mrs. Gambino's 4th graders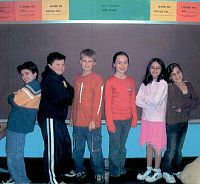 Mrs. Latona's 5th graders


---
Other Grand Island Pages to Visit:
Churches | Email Directory | Government | Groups
GIHS Grad List | Guestbook | Please sign in! | Local Artists | | Photo Album | Town History | Useful Links
| Website Design | Wildlife | Isledegrande's Home Page | GIECOM.NET'S Home Page
Please Email News Releases to Teddy Linenfelser, Thank You.
This website is sponsored by
GIECOM.NET
1869 Whitehaven Road, Grand Island, New York, 14072-1803 USA


Copyright © 1995-2006 All rights reserved.