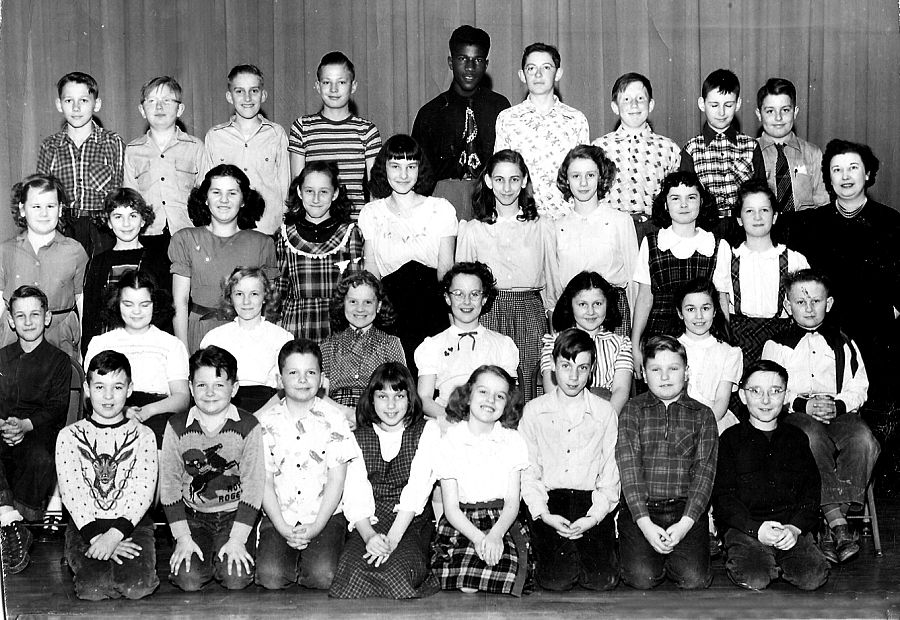 Sidway 5th Grade - 1950
Mrs. Adamine Kennelly (right)
front from left are Harry Hall, Joe Kerr, Jim Kerr, Sharon Reese, Nancy Braddell, David Dusenbury, Jim Tranter and unknown. In the second row (left) are Lee Thomas, Joan Wietan, Gloria Anderson, Pat Gardner, Sally Swalm, Nancy Mote, Peggy Close and Shorty Vanthoff. In the fourth row are Gettie Simpson, Wilma Pankow, Phyllis Miller, Martha (Dolly) Uonites (Dilliot), Eileen Glose, Loisetta Taylor, Donna Staley Mesmer, Millicent (Penny) Ball, and Pat Nassoiy. In the top row are Jack Hawley, Matthew Kowzan, Ronald Webb, Bob Trautman, Alonzo Sims, James Hartman, Frank Pfohl, Donald Burns, and Bil Loth.