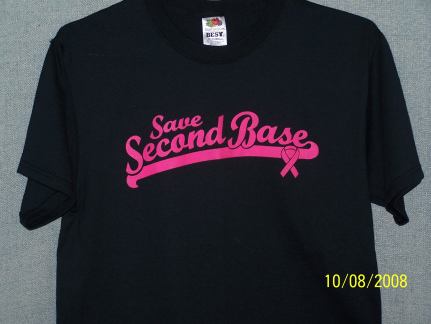 October is Breast Cancer Awareness Month.
In an effort to raise awareness,
Team Moose-kateers is selling t-shirts that say "Save Second Base" across the front.
Great for guys or gals to wear….
The shirts are $10 each (M, L & XL) 2XL is $11.
If you're interested, they can be purchased from
Lynn Dingey (773-9600 x626/773-5305)
or Lino McGinn (773-3505).

Early detection of breast cancer is the first step in beating it.
Please help spread the word.
Proceeds from any shirts we sell will go to Relay for Life.
Thank You!