Grand Island Rod & Gun Club News - 2008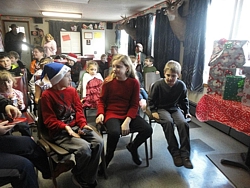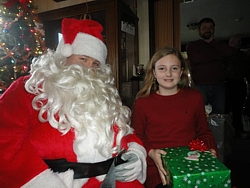 Click photos for larger view.
Members of the the Grand Island Rod and Gun Club held their annual Children's Christmas party on Sunday, December 18. The kids were treated to sweet goodies and a visit and present from Santa. Show with Santa Claus is Chase Luthringer.





George Backlund Weiner Roast - 2008
The 2nd Annual George Backlund Weiner Roast will be held from 5-8 p.m. Friday, April 18th at the Grand Island Rod & Gun Club, Inc., 1083 Whitehaven Rd. Minimal fee will be charged. For more information call 773-3529.






---
---
Other Grand Island Pages to Visit:
Churches | Email Directory | Government | Groups
GIHS Grad List | Guestbook | Please sign in! | Local Artists | Photo Album | Town History | Useful Links
| Website Design | Wildlife | Isledegrande's Home Page | GIECOM.NET'S Home Page
Please Email News Releases to Teddy Linenfelser, Thank You.


This website is sponsored by
GIECOM.NET
1869 Whitehaven Road, Grand Island, New York, 14072-1803 USA


Copyright © 1995-2004 All rights reserved.