Year 2009 In Review
Grand Island, N.Y.
By Teddy Linenfelser




JANUARY


Grand Island Town officials participated in a conference call with Erie County officials to receive an update on the matter of errors on the 2009 property tax bills. Grand Island was one of 13 communities where the 2009 tax bills were incorrect. Grand Island was one of the ten communities that were undercharged. A clerical error resulted in Grand Island taxpayers being billed $15,000 for costs associated with Island students attending community colleges outside of Erie County. The correct amount of the bill should have been $491,000.



FEBRUARY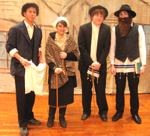 Grand Island High School students took part in the musical, "Fiddler on the Roof" in February 2009.




John J. Fiore CMSgt. Ret., 60, of Grand Island, NY, formerly of Niagara Falls, NY, passed away aboard Continental Flight 3407 that crashed on Thursday, February 12, 2009.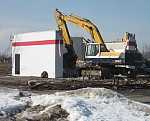 Terry Mesmer's Auto Fix at 2320 Grand Island Blvd. was demolished Monday, February 9th and his auto repair shop was relocated to 2038 Grand Island Blvd.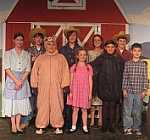 The Parish Players all youth musical production of Charlotte's Web was presented at St. Stephen School in February 2009.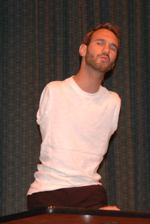 Grand Island High School students listened to special guest Australian speaker Nick Vujicic, born 26 years ago with no arms or legs, who brought a message that everyone can learn from, that "hope is priceless."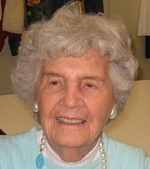 Lil Carpenter celebrated her 101st birthday in February. Lil passed away in November.

SSgt Brent Helman was awarded the U.S. Army Commendation medal for his service in Iraq while attached to the 1-179 Infantry Battalion. The medal was presented by Maj Seth Frank, Commander of the 435 Security Forces Squadron of Ramstein Air Base.



MARCH


A hit-and-run accident near Daemen College March 7, 2009 left two college students seriously injured. Amy Stewart, 22, of Grand Island and Rachel A. Baird, 21, of East Syracuse were crossing Main Street at Campus Drive when they were both struck by a car that was westbound on Main.

The Erie County Sheriff's Dept, Wednesday, March 18th, announced the arrest of five local residents in connection with two separate burglary rings. Two dozen burglaries took place on Grand Island between February 27 and March 16.

A 30-year-old Town of Tonawanda woman was charged with leaving the scene of a serious injury accident, a felony, in connection with last weekend's hit-and-run accident near Daemen College that left two young women seriously injured.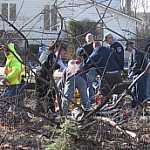 The Grand Island Fire Company responded to a report of a worker falling approximately 40' from a tree at 122 Amberwood Lane Friday morning, March 20. The victim, 28-year-old John West of Lockport, NY, was pronounced dead at the scene.

Members of Team Nerds In Space, Julia Figliotti, Luke Burkhart, Alex Richter and Alex Fry, won the championship match in the 2009 Corporate Bowl competition and shared $3,000 in scholarship money.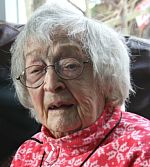 Born on March 20, 1909, Evelina Schopp celebrated her 100th birthday with her family. Mrs. Schopp passed away on May 7, 2009.



APRIL


The Thruway Authority began looking into the actions of a toll collector whom sheriff's deputies accused of trying to intimidate an anti-tolls activist from Grand Island.

A Buffalo woman who had been paralyzed by a former boyfriend four years ago was indicted along with her son and her current boyfriend in connection with the theft of a safe containing more than $50,000 in cash and jewelry from a Grand Island home two years ago.

The Erie County Sheriff's Office investigated an attempted armed robbery at about 3 p. m. Thursday, April 23. A driver who had made a delivery at T. C. Lounge, 2241 Grand Island Blvd., discovered a shattered window on the delivery truck and saw a man reaching into the cab. The man, who appeared to have a concealed handgun, then demanded money from the driver but fled when he was refused.



MAY


Erie County sheriff's detectives investigated the report of a sexual assault by a masked man dressed in black and armed with a knife and a gun early Friday morning, May 8 in an apartment off Baseline Road.

The School district's May 19, 2009 election resulted in the election of Trustee David Goris. George Casey and Teresa Price tied (505). A revote in June decided that George Casey won over Teresa Price.

The Conservative Party endorsed Jim Sharpe and Mary Cooke, candidates for Grand Island Town Board; Mark Frentzel, candidate for town justice; and James Tomkins, candidate for highway superintendent.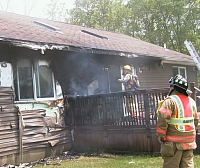 A "structure fire" at the Whitfield home on Baseline Road, caused by a propane grill igniting vinyl siding above a rear deck area caused an estimated at $65,000.

In honor of retiring Kaegebein Principal John Wiertel, the Kaegebein "family" held a surprise musicale on Wednesday, May 27th.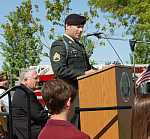 SSG David DiTullio, US Army, was the guest speaker at the Memorial Day ceremonies held in Charles N. DeGlopper Memorial Park.



JUNE


The Grand Island Varsity Vikings Baseball Team Won the Section VI Class A Championship on Thursday night June 4, 2009 at Coca-Cola Field.

Three people were rescued Sunday evening, June 7th by the Grand Island Fire Company after the boat they were in ran aground in the Niagara River and began taking on water.

A Buffalo Avenue, Niagara Falls, resident was killed at about 1:50 p.m. Sunday, June 7th when his SUV flipped and ended up lodged on a guardrail on the southbound Niagara Thruway near the Whitehaven Road exit on Grand Island.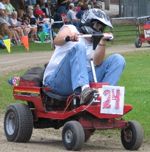 A Lawnmower Race on Father's Day, Sunday, June 21st was held along West River between Long Road and Sunset Drive for the benefit of Relay For Life.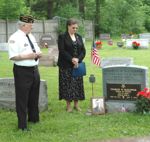 The Remembrance Ceremony, in memory of Grand Island's WWII hero, Private First Class Charles N. DeGlopper, killed in action at LaFiere Normandy, France on June 9, 1944 was held Tuesday, June 9, 2009 at 11 a.m. in Maple Grove Cemetery.

Grand Island senior Evan Tsembelis edged Hamburg's Joe Whelan by less than a tenth of a second to capture the large school title at the Section VI Track & Field Championships at Pioneer High School on June 6.

The Grand Island Historical Society and the Town Historic Preservation Board combined efforts on Sunday, June 7 for a the pictorial display, "Niagara River's Playground," that included the amusement parks, the private clubs, and the hotels, along with the ferry boats that plied the Niagara River. The display was part of the 1909 Boundary Waters Treaty celebration and was held at River Lea in Beaver Island State Park.

The Grand Island Track & Field Team broke two school records and took a second and fourth place in the New York State Track & Field Championships at Cicero North Syracuse High School.

Mary Haggerty, current principal at Huth Road Elementary School, was appointed to fill the vacancy of Kaegebein Elementary's retiring principal, John Wiertel.

High School seniors Charlene Meyer and Taylor Jackson earned the honor of being named Valedictorian and Salutatorian respectively.

A Post Prom Party, a first for the high school, was held at the school following the senior prom at Salvatore's Italian Garden on June 19th. The party was a huge success.

An estimated 281 Grand Island High School seniors received diplomas at the school's 44th commencement held 2 p.m. Sunday, June 28, 2009 at Art Park, Lewiston, NY.



JULY


In July 2009, Grand Island's Veronica E. Connor Middle School was home for hundreds of people who came here from all over the country to participate in one of this year's "Reach Workcamps."

Nathaniel P. Royal, a 1998 graduate of Grand Island High School, was awarded a Fulbright Scholarship for 2009-2010.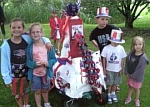 The Grand Island Recreation Department held a Youth Wagon Decorating Contest for the 4th of July Parade.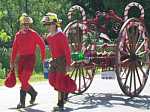 The town's Independence Day parade on Grand Island Blvd. followed the 9 a.m. Dick Bessel Kids Race and the 9:15 a.m. Dick Bessel Road Race. Christopher Carter was the overall winner of the Dick Bessel road race.

Jack Burns, supervisor of transportation for Grand Island Central School District, has dedicated his 27-year career in school transportation to understanding and achieving the goals and objectives of safe student transportation. On Sunday, July 12, 2009, the New York Association of Pupil Transportation (NYAPT) presented Jack with the "Art Schock Award."

The Grand Island Fire Company responded to a report of a multi-motor vehicle accident on the South Grand Island Bridge, north bound at 3:50 p.m. Thursday, July 16th. The driver of one vehicle involved in the bridge accident drove as far as the Whitehaven overpass and was evaluated by GIFC medics. Firefighters on location on the bridge reported seven patients, and three cars involved.

A new contemporary church service was being held in the 101-year-old sanctuary at the Historic Trinity United Methodist Church and featured a six-member band and up to ninety people singing and clapping to the music of a new generation.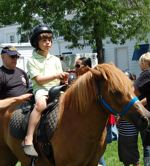 Members of the Grand Island Lions Club hosted their 51st annual Children's Picnic at the Buffalo Launch Club on Wednesday, July 15, 2009.

Grand Island Firefighters at 4:15 a.m. Wednesday, July 15 responded to a request for mutual aid assistance from Niagara County Fire Control when Niagara Active Fire Co. was battling a huge blaze at Dave's Auto Recovery on Delaware Ave., Town of Niagara. At 9:28 a.m. Monday, July 20 the GIFC responded to a request for mutual aid assistance from Tonawanda Fire Control to battle an oil tank fire on River Road.

The 4th annual Paddles Up Niagara, with 193 people in 176 boats following a route from Little Beaver Island, around the southern tip of Grand Island, down to the East River Wetlands Restoration Project (north end of the Beaver Island Golf Course) and back to Little Beaver, was held Saturday, July 25.

First place winner of the "Greater Niagara AYA Fishing Tournament," held Saturday, July 18th on the Niagara River and Lake Erie was Team 5: Chris Cinelli, Connor Cinelli and Parker Cinelli whose total catch weighed 17.93 pounds. The team also pulled in the biggest bass weighing 4.97 pounds for first place in that category. The tournament was sponsored by Anchor Marine.



AUGUST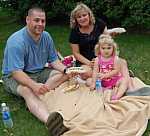 The Island's "National Night Out" was held Tuesday evening, August 4 in the Marion Klingel Town Common area under overcast skies but no rain.

State police say the body of a man pulled from the Niagara River in mid August 2009 is the same as a passing motorist reported seeing plummet from the south Grand Island Bridge at 7 a.m. Aug. 10.

Niagara County Judge Sara Sheldon Sperrazza jailed a sex offender (Kevin M. DeLorenzo, 23, of Lewiston) Thursday, August 13, 2009 after his probation officer spotted him at Fantasy Island. DeLorenzo was supposed to stay away from places where children gather as one of the rules of his 10-year probation term, which started in 2004.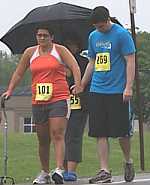 The Overall Male Winner in the Strides For Stewart 5K Run/Walk/Jog to benefit Island resident Amy Stewart (shown above) was Chris Carter with a time of 16:08. The event was held at Veteran's Park on Saturday, August 8. Amy was seriously injured in a hit-and-run accident in Buffalo on March 7, 2009.

The NOCO convenience store was robbed after a person showed what appeared to be a gun and demanded the money in the cash register about 2:20 a.m. Monday, August 31.

Tim and Mickey Suphankomut opened their Thai House restaurant at 2800 Grand Island Boulevard.



SEPTEMBER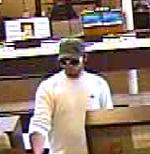 New York State Police investigated a bank robbery that occurred at 11:26 a.m. September 1, 2009 at the First Niagara Bank on Grand Island Blvd.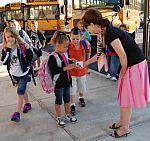 Summer vacation was cut for Grand Island students as they returned to school before Labor Day. Students at Kaegebein School got a warm welcome back by the teachers and staff as they embarked from the buses and headed into their classrooms.

The former bookkeeper for Niagara Frontier Publications, the Grand Island business that publishes several weekly newspapers, pleaded guilty to charges he stole $75,407.19.

The State Police arrested Christopher J. Thompson II, 27, of Grand Island Blvd. for Robbery in the first degree, a class B felony.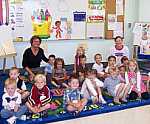 It was an historical day for the Grand Island Central School District as Sidway opened its doors to the first Universal PreKindergarten classes on September 1. A total of 36 students are enrolled in the program, 18 in the morning and 18 in the afternoon.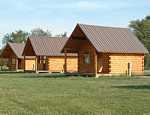 Branches of Niagara, a Whitehaven Road campground (Niagara Falls Campground, LLC) was well underway in September and the opening of the campground was proposed for May 2010. The venture includes a 7 1/2 acre lake, a beach at the southern end, a large island that will one day have a lodge and chapel, and a man-made stream and hiking trail.

At the request of the Grand Island Economic Development Advisory Board, a poll was posted on the front page of Isledegrande.com asking the question: Would you like a Mighty Taco on Grand Island? Two thousand, one hundred and eighty-eight votes were cast in favor and 253 voted no.



OCTOBER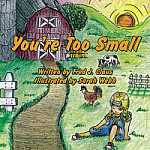 Island resident Fred J. Claus received word that his first children's book, You're Too Small, will be published by Publish America.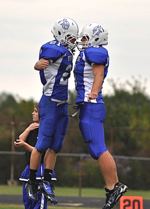 The Varsity Vikings, who had a fantastic season, won their Oct. 10 game with the end results, Grand Island 31 - Lake Shore 0.

Grand Island residents voiced their concerns about the Holiday Inn Resort & Conference Center hosting a couples event.

A Grand Island man faced charges that he lunged into a marked police car and assaulted a uniformed federal officer.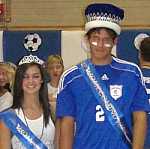 Queen Deanna Paternostro and King Seth Kline were chosen to reign over the Grand Island High School Homecoming dance on Saturday, October 17 in the high school gym.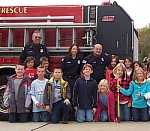 The Grand Island Fire Company offered a "Fire truck ride to school" as the prize in a drawing during the company's open house. Shown are just a few of the winners who won the rides.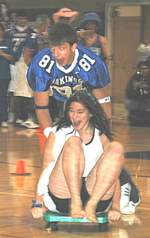 Spirit week at Grand Island High School was held in October and included class color day, pep rally, the powder puff game and homecoming.

A dedication of a Universal Access Blind in the Spicer Creek Wildlife Management Area on East River Road was dedicated by the NYS Dept. of Environmental Conservation (DEC) in October 2009.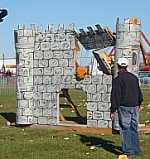 The Grand Island Senior High Advanced Technology and Design class won the Great Pumpkin Farm Trebuchet contest in Clarence, NY.

Several Grand Island High School fall sports teams won NFL championships. See High School Sports.



NOVEMBER






A Grand Island school district school bus was involved in a collision with an automobile on the corner of Whitehaven and Baseline roads on November 4. The accident caused no life threatening injuries.

Mary Cooke, an incumbent, and Raymond Billica won council seats on the Town Board over candidates James R. Sharpe and Norman Moorhouse.

Numerous Letters to the Editor in regard to the school district's New Capitol Project were submitted to Isledegrande.com.

The Town Board met in the library for its November 16th workshop and meeting due to renovation in the Town Hall Court Room.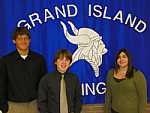 Seth Kline, Mike Chauby and Sarah Dolan were among those honored as commended students for the National Merit Scholarship program.

The high school Spotlighters presented Alice in Wonderland in November.

The Grand Island School District's capital project referendum in the amount of $47,369,800, brought to a vote on Tuesday, November 17th, was voted down with 1020 votes opposed and 586 votes in favor.

The Grand Island Chamber of Commerce announced that Susan Head and M. Scott Stallard have been chosen as the Finalists for 2010 Youth Ambassador Scholarship Program.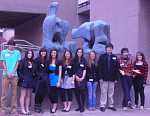 Mrs. Tracy Beatty took her College French and French 4 classes to Syracuse, NY to see an art exhibition at Syracuse University's Everson Museum of Art. Mr. Mark Tollner's AP Studio in Art class also attended.



DECEMBER



Snow caused the Wednesday, December 9th Connor Middle School Winter Concert to be postponed and Grand Island schools were closed on Thursday, December 10th.

Erie County Sheriff's Deputies, with assistance from officers of the Town of Tonawanda Police Dept. and the U.S. Border Patrol, arrested three men after a fight broke out in the Holiday Inn, where a children's hockey tournament was taking place over the December 4, 2009 weekend.

The fired Grand Island Bridge toll collector who sent threatening e-mails to an anti-toll activist on the Island pleaded guilty to a violation charge of harassment in Grand Island Town Court.

The Erie County Health Department sponsored an H1N1 or Swine Flu vaccine distribution at the Grand Island High School on Thursday, December 17.

The longtime bookkeeper of Niagara Frontier Publications was ordered to begin serving up to four years in prison for stealing more than $75,000 in company funds.

Former Islanders, Thom Hatch (The Bone Hunters) and Joseph W. Smith III ("Psycho File") had their books published.

Grand Island Fire Chief Greg Butcher reports that unknown persons stole a portable generator from the GIFC radio transmission site. This generator was set up to provide backup in the event of a power outage so that there would be no interruption in dispatching of Fire and EMS emergencies.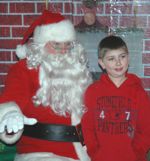 Santa arrived at the Town Hall via fire truck on the evening of Saturday, December 12 and joined the singing group, the Snowbelters Quartet, in the lighting of the Christmas tree in the gazebo.

Grand Island firefighters responded at 1:41 a.m. Wednesday, November 25 to a mutual aid call for assistance from the City of Tonawanda Fire Dept. and remained there until 7:01 a.m. when relieved of duty.

Twenty nine students from the high school's DECA and Student Council once again assisted in the sorting of food for the Grand Island Neighbors Foundation.

Sixty families were helped by the Neighbors Foundation during the Foundation's 2009 Holiday Food/Gift Distribution.




Thank You Isledegrande.com Contributors
Thanks to everyone who contributed news and pictures to Isledegrande.com this year, especially Jodi Robinson, Joelle Logue, Dan McMahon, Ray Pauley, Mary Stewart, Kelly Mallwitz, Kim Kalman, Kim Kernan, Emily Dahlstrom, JT Tomkins, Rom Figler and Nathan Cook, and student writer Marwa Eltagouri. Thanks also to the teachers, coaches, parents, school officials and Islanders near and far who have submitted news to us, and to those who added organization news, church events, photos, viewpoints and news of interest to anyone with a connection to Grand Island, NY. We have enjoyed another great year and look forward to serving you in 2010.
Teddy Linenfelser, Editor