By Teddy Linenfelser
JANUARY


Three Grand Island male residents faced drug charges after Erie County Sheriff's officials uncovered what was described as an amateur "knockoff" methamphetamine lab in their Jenell Drive residence.

Grand Island council members Mary Cooke and Ray Billica, Town Justice Mark J. Frentzel and Highway Superintendent JT Tomkins were installed on January 1, 2010 in the Grand Island Golden Age Center.

A two-car collision at 2695 Grand Island Blvd., just east of Bedell Road, took the lives of a young mother and her five-month-old daughter.

Grand Island High School technology students competed and won awards in the Tech Wars competition held Wednesday, January 14 at Niagara County Community College.

Brandon Digati shot his first 300 on Monday night, January 12 with the A-Best Roofing league at Mallwitz's Island Lanes. His brother, Mike Digati Jr., shot his first 300 the same night at the Tonawanda Bowling Center!

Overnight rain that continued into the morning of Monday, January 25 caused major flooding in areas throughout the Island.



FEBRUARY


Grand Island's Brian DeGlopper was awarded the East Coast Rookie of the Year honor at the recent American Powerboat Racing Association National Meeting held in Seattle.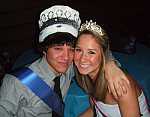 Mike Montaldi and Mary Chiaravalle were chosen king and queen.



MARCH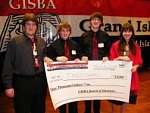 GISBA Corporate Bowl final results were announced. See March 16 Corporate Bowl Results.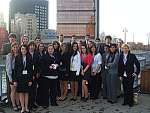 Grand Island High School DECA members participated in the 50th anniversary of the New York State DECA Career Conference, capturing four trophies and 26 top ten medals in various events.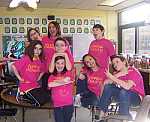 The Kaegebein Elementary Destination Imagination team, Flipping Pennies, competed in the Western Regional Tournament on Saturday, March 13th at Erie Community College's south campus, winning first place.

Grand Island's Alexi Salamone was a member of the Paralympians U. S. sled hockey world championship team. His U. S. sled hockey team defeated Japan, 2-0 in Vancouver to win the Gold.

The Grand Island Foundation presented its 4th Annual Distinguished Alumni Awards Ceremony in March 2010. This year's honorees were Dale Brown - Class of 1974 and a prolific author of military-action-aviation thrillers; and Rossano Galante - Class of 1985, with an accomplished career in film composition and orchestration.

The German-owned company APP Pharmaceuticals LLC sold a vacant building and property on Grand Island to communications and printing giant RR Donnelley & Sons in one of two large industrial land deals.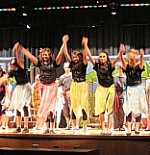 Connor Middle School students presented Once on This Island Jr. on March 30-31, 2010 in the Grand Island High School auditorium.

Seven-year-old Taylor Dawidowicz calmly called 911 for help when her mother became ill and "passed out on the floor."



APRIL


On April 5, 2010 Administrative Judge Paula Feroleto and Supervising Judge M. William Boller of the Eighth Judicial District presented a check for $20,300.00 awarded to the Town of Grand Island and Town of Grand Island Court from the JCAP Grant for the year 2009. This Grant was used for the renovation of the Town Hall Courtroom.

The St. Stephen's Parish Players presented the jury room classic, Twelve Angry Jurors on stage on April 9, 10 and 11.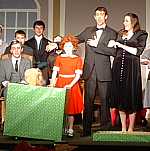 The St. Stephen's Parish Players children's production, Annie, was presented April 15-17.

April 24, 2010 . . .The Holiday Inn Resort and Conference Center on Grand Island was in receivership in April 2010 but continued with its regular business operations.

Sixty-year-old Miriam Notaro died in an apartment building fire at 2145 Bedell Road on Thursday, April 22, 2010.

The new round-about was in its early stages of construction at Grand Island Blvd. and Staley Road in April 2010.

A Wednesday morning traffic jam on the 190 southbound on April 28, 2010 caused a severe backup for travelers on or off the Island via the Grand Island Bridge. The cause of the tie-up was the south bridge (north bound) deck replacement.

The family of Stephanie Ali and Baby Grace Ingalsbe planted a red maple tree in front of the art classroom at Veronica Connor Middle School in their memory on Wednesday, April 28, 2010.



MAY


Four candidates ran for two (2) three-year terms on the school board. Elected were Donna Tomkins with 1248 votes, and Paul Krull with 1016 votes. The school district budget ($51,881,233 million) was approved by a vote of 1285 to 588.

Grand Island Fire Chief Greg Butcher reported that firefighters and paramedics were called out fifteen times during a three-day period from May 6 through May 8. Nine incidents were a direct result of sudden storm conditions which included peak wind gusts of 62 MPH according to the National Weather Bureau.

Kaegebein School students and teachers held their fourth annual Mini Relay For Life on Friday, May 21, 2010 and raised over $5500 so far this year in their fundraising efforts.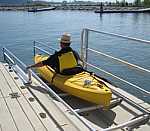 The opening of the new adaptive paddle sports system boat launch was held Thursday, May 27, 2010 at the Beaver Island State Park East River Marsh.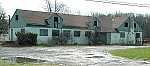 The building above, located on West River Road at Staley Road and in extremely poor condition, was torn down on Wednesday, May 26, 2010. The building was originally Reg Long's general store and later a restaurant.



JUNE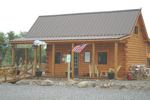 Branches of Niagara Campground & Resort located at 2659 Whitehaven, west of the 190 opened in June.

A National Grid repair crew was in the process of replacing a utility pole that had been damaged in an earlier MVA, when their drilling machine struck and punctured a high pressure gas main on June 8th.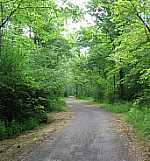 Shown above is a segment of Spaulding Trail at the south end of the Island. - photographed by Paul Leuchner



David Conboy, currently serving as Wartime Deputy Commanding General for Support of the Eighth US Army in the Republic of Korea, was promoted to Brigadier General.

A sturdy oak tree was chosen for planting on the town hall property in remembrance of Francis "Bud" Pritchard, a longtime Grand Island town justice and a highly regarded attorney.



JULY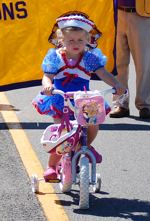 Grand Island's Independence Day parade drew a huge crowd and was truly a community event.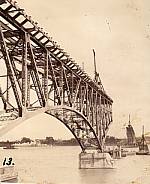 The first two spans of the Grand Island bridges opened in 1935. Isledegrande.com presented a "feature story" on the bridges in July 2010.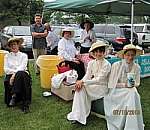 The Historical Society had a busy and productive year including the annual Rootbeer Float sale at the town's July band concert.

Kevin Gaughan, in July 2010, was adding Grand Island to the list of communities that will vote on downsizing their town board.

GF Management, one of the nation's fastest growing hospitality management and development companies, announced that its affiliated company GINY Associates, LLC has been selected to take over management of the Holiday Inn Grand Island, NY.

The Erie County Sheriff's Office reported that eighteen teenagers were arrested on the night of July 29 on charges of underage drinking at an apartment party on Grand Island.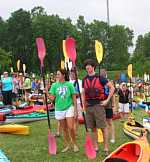 The fifth anniversary of Paddles Up Niagara held on July 24, 2010 at Beaver Island State Park was a big hit with everyone. Now an established family tradition, more than 200 paddlers in various kinds of canoes and kayaks took part.

Assemblyman Sam Hoyt has publicly come out against the Town of Grand Island putting a Verizon tower in Veterans Park. He did so before the decision was made and again at a public meeting following the decision. The curious thing about his stance is that he never engaged the Town Board on the subject at all, not even fellow Democrats.



AUGUST


Four men were hospitalized after suffering an allergic reaction from food they ate Saturday night, August 7 at River Oaks Marina. The victims told authorities they ate cookies that caused them nausea and difficulty breathing.

The Grand Island Patriots, a new Island organization, held several meetings for the purpose of educating on the pros and cons of the September 23rd vote to downsize the Grand Island Town Board.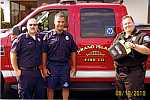 Bryan McGowan, 56, of Tonawanda, NY, who took part in the Riverside Federal Credit Union 'Summer Sizzler' Triathlon held on Saturday, August 7 at Beaver Island State, collapsed at the end of the swim, bike and run event. A Fire Company EMS standby crew in the park successfully applied AED and CPR lifesaving treatment on the unconscious and unresponsive victim and saved his life.

Island residents Todd Riniolo and his children, Thomas and Kate Riniolo, recently published a children's book for preschoolers titled The Adventures of Walter: The Shy Hedgehog.



Late in the sweltering, hot afternoon on Saturday, August 14th, the talented, artistic team of Jason Chadwick, Alissa Bailey and Sean Burke representing Grand Island High School took First Place honors at the 2010 Chalk Walk competition at the Lewiston Art Festival.



SEPTEMBER



The NYS Office of Parks, Recreation and Historic Preservation officially opened the East River Marsh Connector Trail at Beaver Island State Park on Monday, September 13.


Members of the Huth Road Playground Committee announced the installation of their recently purchased addition for the playground - a new swing set with four swings along with an adaptive swing.

The proposition to downsize the town's governing body was voted down Thursday, September 23, 2010 when 2227 votes were cast against and 1874 were in favor.

Isledegrande.com received over 30 responses to a request for suggestions for the center of the new Staley Road/GI Blvd. Round-about.



OCTOBER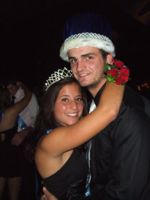 King Geoff Federspiel and Queen Beth Cinelli were chosen at the October 2, 2010 Homecoming dance.

Former Grand Island resident, Beth Robinson Judson was killed in a plane crash on Tuesday, October 26th with her husband Jim Judson Jr.

The view from River Lea in Beaver Island State Park, the Grand Island Historical Society's headquarters, took on new dimensions. What was a narrow view of the Niagara River for years, was opened up through the efforts of a Williamsville Boy Scout Troop.

A plaque was dedicated at the entrance to the high school in honor of Lyn Laman, an art teacher in the Grand Island school district for forty years.

Isledegrande.com turned ten years old on October 28, 2010.

Katie Oursler heard there was a great need for 4000 boxes of stuffing mix for Thanksgiving dinners being made by the folks at the Buffalo City Mission and took on the challenge here on the Island.



NOVEMBER



The Grand Island School & Business Alliance hosted a fundraiser basketball game between the Buffalo Sabres Alumni and the GI schools faculty and staff on Tuesday, November 16th. The Sabres Alumni won the game.

Grand Island High School students, faculty and staff conducted a "Jingles for GIs" drive, collecting "Jingles" cookies to be sent to our soldiers overseas.

The GIHS Lady Vikings Soccer Team had a fabulous season, finally suffering their first loss on Saturday, November 13, 2010 in a championship match. The girls went on to beat Starpoint in the Class A championship game but lost in the Far West Qualifiers. The girls ended with 19-1-1 record.

John "Jack" Pieri was not driving the hit-run car that seriously injured Island resident Amy Stewart last year in Snyder, but a judge ruled that he was guilty of a crime because he encouraged the driver to leave the scene and faces a jail term.

Sam Aceti of Aceti's Wine and Spirits moved to a new and larger store in Tops Plaza.



DECEMBER



Grand Island senior forward Liam Dodd hit a half-court shot at the end of the first quarter in the Vikings game against Amherst.

One Island, One Team, One Dream to be Drug Free continued to meet throughout the year.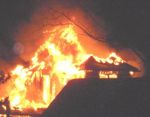 Grand Island firefighters fought a working house fire for four hours on December 6, 2010 at 2614 Whitehaven Road. The volunteers were hampered by weather conditions as well as a nearby hydrant that was found to be inoperable.

Kevin Koch will commence his first term as Chief of the Grand Island Fire Company after running unopposed in 2011 elections held at fire headquarters on December 1.

The New York State Office of Parks, Recreation and Historic Preservation announced that due to ongoing site work adjacent to the Beaver Island State Park sledding hill, the hill will be closed to sledding this winter.

The New York State Sportswriters and Coaches Organization for Girls Sports released its 2010 all-state soccer team. Congratulations to Grand Island's own Jenna Raepple, named to the New York All-State Class A First Team, and to Stephanie Senn who was named to the New York All-State Class A Third Team!

A foreclosure sale of the Holiday Inn Resort and Conference Center on Grand Island is scheduled for January 11, 2011 in County Hall. The 263-room property on Whitehaven Road continues to operate as a Holiday Inn hotel.

Michael Jones' ice-fishing buddy, Mike Fortunate, teamed up with Grand Island firefighters to save Jones' life on Saturday, December 18th. Jones fell through the ice at the River Oaks Marina. Fortunate was there to call for help on his cell phone, then hold onto Jones for dear life until rescuers arrived.

The newly formed Miracle League of Grand Island & WNY is a not for profit group working to raise $250,000.00 to build a customized rubber baseball diamond for athletes who are physically and mentally challenged. The Town of Grand Island donated land at Veterans Park behind the library. Fundraisers will be ongoing to finance the project.

Quick action by a friend and assistance from the Fire Company and Sheriff's Dept. saved the life of an ice fisherman at the River Oaks Marina.

The donations to the Neighbors Foundation were down a bit this year, but with the help of many, 46 families had a merrier Christmas.


Thanks to everyone who contributed news and pictures to Isledegrande.com this year. Our goal is and has been to provide all the news of interest to anyone with a connection to Grand Island, NY. We have enjoyed another great year and look forward to serving you in 2011.
Teddy Linenfelser, Editor