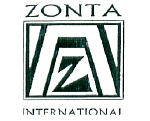 International Web Site
Click to view.

Zonta Club of Grand Island
Page 2 - 2007-
P. O. Box 1104, Grand Island, NY 14072

Previous Zonta Club News 2000-2006

Contact person: President Debbie Spencer
Contact person: Kathi Shonitsky, 716-773-4363
Vice President: Nancy Littler
Secretary: Wendy Gaydica
Treasurer: Andrea Moreau
Assistant treasurer: Sue Fleming-Brusino
Directors: Gloria Calabro, Joan Schriver, Debbie Spencer.
Meetings are held the 2nd and 4th Tuesdays at River Oaks Golf Club
---
The purpose of Zonta Club of Grand Island is to advance the status of women,
to award scholarships to women of Grand Island and to provide service to Grand Island.
Major activities of the club are the annual antique show and monthly business and program meetings.






Zonta Hot Dog Sale At Town Concert - 2007
The Zonta Club of Grand Island will sponsor a hot dog sale at 6 p.m. Tuesday, July 3, in connection with the first of the season's free summer band concerts at the Town Common Gazebo. Tuesday's 7 p.m. concert is by Reflector, a classic rock band. The prices are: Hot dogs, $1; pop, $1; chips; $.50; and the combo of the three is $2. All proceeds go to the Zonta Scholarship Fund, which provides assistance to women attending college or receiving career training.




Scholarships Offered by Zonta Club of Grand Island
Deadline For Applications is May 21, 2007
The Zonta Club of Grand Island announces that scholarship applications are available at the Grand Island Memorial Library and the Grand Island Town Hall. Four scholarships will be awarded to four deserving Grand Island women.
Two Veronica E. Connor scholarships will be awarded to high school seniors who have been accepted and plan to attend an accredited college. This year the members of the Zonta Club have doubled the amount of each scholarship in honor of the late Veronica Connor, a charter member of the Club.
One Career/Professional Advancement scholarship will be given to a woman who is not a high school senior, is between the ages of 18 and 25 and who is in need of assistance to acquire, maintain or upgrade job skills to enter or reenter the job market, or to complete education for career advancement.
One scholarship will be awarded to a woman over the age of 25 years or older. This Career Advancement scholarship is for someone enrolled in a degree or non-degree program to acquire or upgrade job skills.
All completed applications are due by Friday, May 21, 2007.


---




Zonta Club To Host Spring District Workshop - 2007
Members of the Zonta Club of Grand Island will host the Zonta annual Spring Workshop on Saturday, March 31, 2007 at the Buffalo Launch Club. This will be an all day affair with several speakers. The theme this year is Body, Mind and Zonta Spirit. . .Phenomenal Women. Clubs from District 4, Areas 3 and 4 and clubs from all over plan to attend this event. Grand Island Zonta members will hold a basket raffle with the proceeds going towards their Women's Scholarship Awards. Guests will include Zonta Governor Sandy Travers, Lt Governor Kathleen Douglass and Area Director Polly Redanz. Zonta member Lyn Laman designed the cover of the programs for the event. President Maria Burns thanks all of the members for their work in planning and making this a success.






---
If you are a member of this organization, we need your help. GIECOM.Net has partnered with the Connections program to help Grand Island as a community "Get it Together." Please visit our website G-I-Together.ORG and fill out our SURVEY. Every group on Grand Island will have its own FREE web page showing: meeting times and location, contact persons, your Mission Statement and a listing of events. We will also be linking your news events that appear in the local media and on IsledeGrande.Com, Grand Island's E-News Source, to your page, maintaining an archived journal of pictures and news. This is the perfect opportunity for your group to connect with potential new members and the community.
---
---
Other Grand Island Pages to Visit:
Churches | Email Directory | Government | Groups
GIHS Grad List | Guestbook | Please sign in! | Local Artists | Photo Album | Town History | Useful Links
| Website Design | Wildlife | Isledegrande's Home Page | GIECOM.NET'S Home Page
Please Email News Releases to Teddy Linenfelser, Thank You.

This website is sponsored by

GIECOM.NET

1869 Whitehaven Road, Grand Island, New York, 14072-1803 USA


Copyright © 1995-2007 All rights reserved.