Grand Island Business News - Page 4
Click For Business Page 1
Click For Business Page 2
Click For Business Page 3
Click For Business Page 5
---
"Become A Business Sponsor"



Isle Realtor Recognized By Wall Street Journal
Gerrie Andolina Ranked Among America's Top 200 Real Estate Professionals - 2007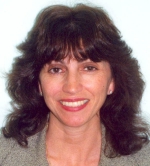 Gerrie Andolina of Century 21 Winklhofer has been named one of America's top 200 real estate professionals by the Wall Street Journal, Real Trends and Lore. Gerrie has had an impressive 179 units sold on her way to becoming ranked #33 in the country of top professionals. The Real Estate Top 200 is a prestigious national awards ranking sponsored annually by the three respected publications.
"Becoming a member of The Real Estate Top 200 is no small feat, considering these accomplished professionals are competing against more than one million real estate agents nationwide," said Anne Randolph, publisher of lore Magazine. "It is an elite group, and this national recognition is our way of saluting the hard work and accomplishments of America's top real estate agents like Gerrie Andolina."
"We are extremely inspired by real estate agents like Andolina," said Marti Gallardo, vice president of classified advertising for The Wall Street Journal. "Her accomplishments serve as a strong reminder of what a dynamic, fun, fast-paced and challenging industry real estate is - and the personal and career rewards that can be attained through perseverance, a great attitude and an unbending commitment to customer service."
Information on the winners may also be found online at www.loremagazine.com and www.RealEstateJournal.com The Wall Street Journal's real estate web site.


McCarthy School of Irish Dance Presents "A Celtic Christmas" - 2007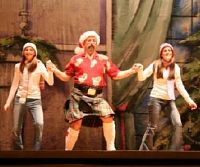 Click photo for a larger view.
The McCarthy School of Irish Dance presents its fourth annual "A Celtic Christmas" featuring special guest, Seamus Kennedy, on Friday, December 14 in the Niagara Falls High School Performing Arts Center, 4455 Porter Road. Time schedule follows:
• Main doors open at 6 p.m. for Basket Raffle viewing
• Seating begins at 6:30 p.m.
• Basket Raffle winners announced at reception following the show
For tickets at $5, contact Maura, (716) 773-1335 or macorust@roadrunner.com. Click www.mccarthyschoolofirishdance.com for more information.




Ribbon Cutting At Island Pediatrics - 2007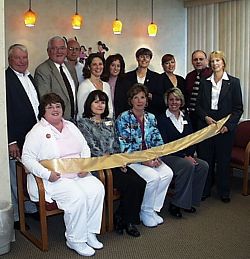 (left) Councilman Gary Roesch, Town Supervisor Peter McMahon, Councilman Dick Crawford, Town Clerk Pattie Frentzel, Councilmembers Sue Argy and Mary Cooke, Chamber President Beverly Kinney, Chamber Vice President Charlie Bonara, and Executive Director - Tonawanda Pediatrics Sandra Yeater; (seated) Bridget Anderson, Karen Reinhard, Judy Amantia and Darlene M. DiChristina.
Mary Stewart photo - Click for a larger view.
In celebration of new and larger quarters, a ribbon cutting at Island Pediatrics, 2271 Grand Island Blvd., was held Thursday, October 25, 2007 and attended by members of the town board, the Chamber of Commerce and Island Pediatric personnel. The physicians at the Island Pediatrics' office work as a team with the Tonawanda Pediatrics' physicians. Twenty-four-hour care is available for newborns through adolescents up to age 22.




Island Pets and Feed Opens - 2007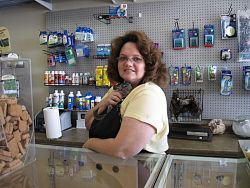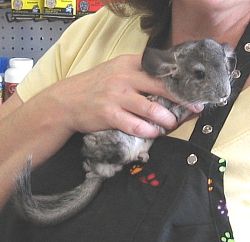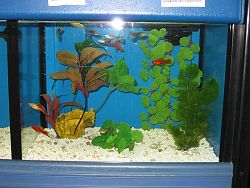 (left) Owner Lynda Gieselman and chinchilla.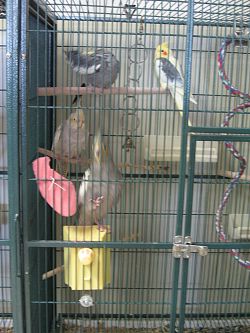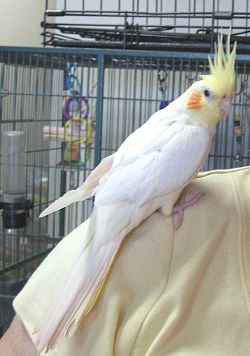 Jodi Robinson story and photos - Click photos for a larger view.
Lynda Gieselman, a nurse for over 30 years, has been an animal lover even longer. So when she needed turtle food again and had to leave the Island to get it, she had had enough. Lynda knew with over 18,000 residents on Grand Island there had to be at least 18,000 pets and the owners would hopefully like a pet supply store close to home. So began the journey of opening up Island Pets and Feed. A trip to an Ohio Wal-Mart to dismantle a wall of aquariums with her husband overnight was just the beginning. She knew at that point she was committed to this endeavor. Lynda has adorable chinchillas, bunnies, dwarf Russian hamsters, ferrets, fish, reptiles and lots of birds at her store. She also carries everything needed to take care of all these animals. Small quantities of feed for horses, chickens, ducks, and goats are also available. Lynda believes that children benefit from being raised with pets and will give local children the opportunity to handle different animals at the store. She breeds and raises most of her own birds and is looking forward to doing the same with a pair of breeding chinchillas she recently purchased. Linda will be open Tuesday through Saturday from 11 a.m. to 7 p.m. while she is getting settled in. The new store is located at the plaza on Grand Island Boulevard across from Martin's Fantasy Island.




New Baseline Road Heritage Center Holds Grand Opening - 2007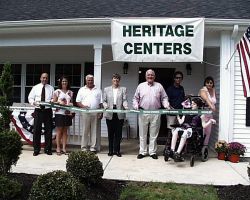 (left) Councilman Dick Crawford, Town Clerk Pattie Frentzel, Council Members Gary Roesch and Mary Cooke, Town Supervisor Peter McMahon, Kirstie L. Sadlocha and David P. Sadlocha and their niece, Tonya Stein.
Mary Stewart photo - Click for a larger view.
The new Baseline Road Heritage Center, a group home for handicapped young people, was the site of a grand opening on Friday, August 24, 2007. Taking part in the ribbon cutting were David P. Sadlocha and Kirstie L. Sadlocha and their niece, Tonya Stein, a resident of "Baseline II" located at 1464 Baseline Road. A large group of guests attended and toured the new facility.




Grand Island Dance Grand Opening Celebration - 2007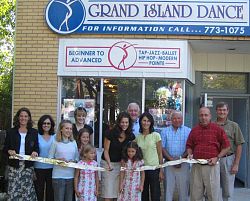 (left) Town Clerk Pattie Frentzel, Debbie Kumm, Emily Bolles, Dance Teacher Laura Bucholtz, and in front of her, students Elaina Bolles and Rosie Boyko, Rachel Novelli (owner/operator), Gianna Novelli, Town Supervisor Peter McMahon, Kathy Abbondanza (Co-owner), Councilmen Gary Roesch and Dick Crawford, and Grand Island Chamber Director Jim Sharpe
Click photo for a larger view.
Rachel Novelli, owner and instructor of Grand Island Dance, is proud to announce the Grand Opening of the new studio, located at 3432 Wallace Drive, Grand Island, NY (just down the street from the Beach House restaurant).
Registrations are now being accepted for instruction in tap, ballet, pointe, jazz and hip hop from beginner to advanced levels. Special classes will be held for pre-schoolers, ages 3 – 4 ½ years old. The Studio will also be starting an Adult Dance Class. If anyone is interested or wants more information they are asked to call Miss Rachel at 773-1075.
Grand Island Dance will begin its 4th season and is an annex of the Lewiston Dance Center located at 781 Cayuga Street in Lewiston, NY, celebrating its 15th year anniversary. Rachel Novelli feels fortunate to bring her dance experience to the Grand Island studio and feels very welcomed by the community. Recently, GI Dance participated in the Island Happening/KidBiz and students danced at Martin's Fantasy Island Dance Showcase held on Memorial Day weekend 2007. "We try to involve the students in the community events. Every year we hold a food drive during the holidays with the proceeds going to the Neighbors Foundation of Grand Island," said Ms. Novelli. "We are very proud of our dancers who are always willing to share their time and talent with others." The next performance of the Grand Island studio dancers will be the Niagara Falls Fireman's Fund Telethon in December.
Grand Island Dance believes dance classes should be designed to develop grace, poise, rhythm and strength and most importantly, self-confidence. Students will learn in a relaxed environment and be encouraged to broaden their dance experiences through technique and performance.
Classes will begin the second week in September. For more information, please call Miss Rachel at 773-1075.


---



McMahon's Family Restaurant 5th Anniversary Event - August 2007
McMahon's Family Restaurant will celebrate its 5th anniversary with a special event from 3-6 p.m. Saturday, August 11, 2007. Patrons are invited to bring an "item" to donate and get "free" food and surprises! Collections include: school supplies, clothing, financial gifts, canned corn, peas, carrots, beef stew and chili. Items donated will benefit "Hearts For The Homeless."




Group Home Opens On Baseline - 2007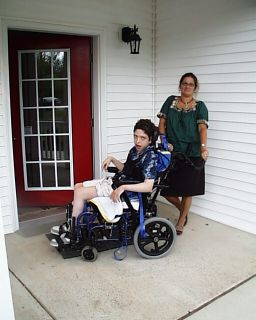 James E. Stewart III is shown in front of his new home
Mary Stewart photo
The anxiously awaited completion of the new group home for handicapped young people has finally happened. Six young people from the Deaconess Center on Humboldt Parkway, Buffalo are now settled in at the new community residence on Baseline Road. The home-like surroundings and atmosphere, plus the more individualized attention the residents receive is a big plus in their lives. Jimmy Stewart III, being welcomed by Kimberlee Buck, house manager, was born on Grand Island. His father, James Stewart Jr. and grandmother, Mary Ellen (Klingel) Stewart, grew up here. His great grandparents, Theodore and Marion Klingel, moved to the Island in 1942.


---



Chiavetta's Chicken BBQ To Benefit Habitat For Humanity - July 2007
A Chiavetta's Chicken BBQ to benefit Habitat For Humanity for Greater Buffalo will be sponsored by At Century 21 Winklhofer on Thursday, July 26, 2007 beginning at 4 p.m and until sold out. See Century 21 BBQ for complete details.


---



Bear-Man Specialty Foods a Finalist for National Award - July 2007
Grand Island, NY . . . Bear-Man Specialty Foods, LLC, has been named a finalist in the 35th Annual Product Awards Competition sponsored by the National Association of Specialty Food Trade (NASFT). Bear-Man's "Growlin' Grizzly" Barbecue/Dipping Sauce is a finalist in the "Outstanding Cooking Sauce or Flavor Enhancer" category, competing against some of the industry's most prominent companies such as Stonewall Kitchen and Wild Thymes.
Barry C. Conway of Grand Island, New York, president of Bear-Man Specialty Foods, created his product line from his original recipes. Other products include "Black Bear Boogie" Barbecue/Dipping Sauce, "Sap-Happy Golden Bear," a maple sauce, and "Tummy Rub," a dry rub/seasoning. On the market since January of 2006, Bear-Man can now be found in 13 states, from New York to Alaska. Locally, it is carried by Premier Gourmet, Dash's Markets, Adventures in Heat, Chateau Buffalo and Muscoreil's Bakery, among others.
Specialty food retailers, supermarket buyers, natural food merchants, chefs and culinary educators analyzed and/or tasted nearly 2,900 specialty food items from more than 1,466 total entries in 29 categories. Finalists in all categories will be judged on Sunday, July 8 and Monday, July 9 at the Summer Fancy Food Show in New York City by more than 800 specialty food buyers from across the U.S. Winners will be announced at a special ceremony Monday evening.


---



Riviera Theatre - The Show Must Go On - June 2007
North Tonawanda, NY, June 22, 2007 - The Riviera Theatre was very fortunate not to have suffered any major damage in the Webster St. fire over the weekend. The Riviera will continue with its summer film series, "The Women of Hollywood," as scheduled, on Thursday, June 28th with "Wings," the silent classic staring Clara bow. It's the intriguing tale of two young men who fall in love with the same girl. After the US enters WW I, both join the Air Corps and become aces. They remain friends, but their relationship with the girl threatens their friendship. There will be two showings of the film: 2 p.m. and 7 p.m. This is a silent classic featuring live accompaniment on the Riviera's Mighty Wurlitzer provided by house organist Kevin Saky.


---



Miss Cathy's Dance Recital - June 2007
Miss Cathy's Dance Academy will present a dance recital 7 p.m. Friday, June 22 and 7 p.m. Saturday, June 23 in the Grand Island High School auditorium.


---



School Physical Requirements Change - June 2007
The New York State Department of Education made recent changes to their school health guidelines. The new requirement is that all children entering kindergarten, second, fourth, seventh and tenth grades have a current routine physical exam and up to date immunizations. Also, all children in special education classes need exams every three years. Annual exams are required for children participating in sports. New school entrants must also have had a physical within the past year and up to date immunizations.
New immunization requirements related to diphtheria, tetanus and pertussis vaccine take effect September 1. Students who are entering 6th grade on or after September 1 and who are 11 years of age or older must receive Tdap. If a student has had a tetanus, diphtheria or DTap within the last two years the student's vaccination should be deferred until two years elapse. Ten year old students who are entering 6th grade will not be required to receive a Tdap until they turn eleven years old. The American Academy of Pediatrics recommends that your child's well child check up be completed by their primary provider who knows your child and family best. Yearly physicals are important to monitor your child's growth and development as well as provide the opportunity for discussions on wellness, nutrition and accident prevention. Your child's exam is valid for one calendar year for school and sports requirements. Children do not need to have a physical exam in the summer months prior to school entry if they have had an exam within a year from the start of school, or sport. Contact your pediatrician for any questions that you may have.
See Island Pediatrics


---



Grand Island Garden Center Celebrating 10th Anniversary - 2007
The "Grand Island Garden Center" is celebrating its 10th anniversary on Saturday (May 12). Owner Gene Ryshkus will provide free hot dogs and pop, and balloons for the kids. The Garden Center is located at 2120 Alvin Road next to Fuccillo Chevrolet.


---



Barry and Winanne Conway's Bear-Man Products Featured - 2007
Barry and Winanne Conway's "Bear-Man" line of hot sauces has been featured in a story by Janice Okun in the Wednesday, May 2, 2007 edition of the Buffalo News. See "Bear-Man" for her story.


---



"What Is Osteoprosis...And Can It Happen To You?" - 2007
"What is Osteoprosis...And Can it happen To You?" We invite the Grand Island community to come to this FREE informational seminar and learn how to prevent and treat this silent disease. We will also have nurses on site to test your Bone Density.
• When: May 23rd (Bone Density Testing starting at 5:30 Seminar at 7:00)
• Where: the M.O.G.
at Freedom Place
1801 Grand Island Blvd.
PLEASE CALL FOR A RESERVATION!!! 773-1600


---



BluesRoot, Summer Long Concerts At Martin's Fantasy Island - 2007
BluesRoot, international Americana roots rock and roll recording act with Grand Island roots, has joined with the Martin's Fantasy Island to provide a summer long series of concerts at the park's outdoor theater. Click for the BluesRoot for complete information.




---




Inside & Out Home Improvements - 2007
Inside & Out Home Improvements is now a member of the Better Business Bureau! "We are excited to announce our new custom created "Portland" countertops! These countertops can be custom created for kitchens, tabletops, islands, bars etc." Check out our Inside & Out Home Improvements Website for photos.


---




Harbor Towne Centre Sold - 2007
Harbor Towne Centre on Baseline at Alvin Road, first opened on October 24, 1991, has been sold. Click Buffalo News for the story by Matt Glynn, published March 9, 2007.




Another RE/MAX Balloon Lands In Buffalo Area
This Time On Grand Island - 2007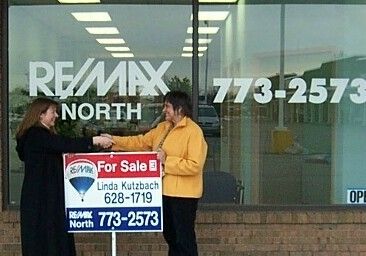 (left) Margaret (Peg) Eisenhauer, Broker/Owner of RE/MAX North with Island real estate agent Linda Kutzbach
RE/MAX, which has posted 34 consecutive years of growth, has long keyed on recruiting the top agents of the National Association of Realtors and Canadian Real Estate Association. Peg Eisenhauer, Broker/Owner of RE/MAX North in Amherst, has opened her second office on Grand Island. Joining her agent staff is top producing agent Linda Kutzbach as well as Linda's assistant Colleen Collier. Linda, an Island resident with over 20 years of experience, was formerly one of the top producers associated with RealtyUSA having over $11M in sales in 2006.
"I am proud to be a part of the RE/MAX North team and affiliated with RE/MAX International, which is the number one privately owned real estate organization in the world," said Linda. "Connecting with RE/MAX will be a significant benefit to my clients, because it has the most powerful and efficient referral system in the business. There are more than 120,000 RE/MAX affiliates in more than 67 countries, meaning that when I list a property here on Grand Island, it is exposed to a huge audience. And our technology tools can help my clients get the best possible price for their home in the least amount of time. REMAX.com lists over 1.5 Million properties for sale in the United States. I am excited to be able to offer magnificent internet exposure to my clients."
Kutzbach said another advantage offered by RE/MAX is Mainstreet, an extranet that allows its agents to share referrals, marketing techniques and the latest information about technology, regulation and related industry topics. "Ongoing education is a strong priority for me, and RE/MAX offers this in spades," said Linda.
Peg Eisenhauer, Broker/Owner, opened her first office on April 1, 2004. "I know that to attract the best agents in the business, I need to offer a combination of maximum commissions, advanced support services, and the freedom to succeed," said Eisenhauer. "RE/MAX offers the best training in the industry, training that nurtures the professional development of its members; RE/MAX agents lead the industry in major professional designations. They also have the strongest presence in U.S. television advertising coupled with the Hot Air Balloon – the most recognized logo in the real estate industry.
Eisenhauer added two additional benefits that will help the new Grand Island group. A state-of-the-art Design Center, available twenty-four hours a day, allows agents to create high quality marketing pieces for their clients and themselves. Additionally RE/MAX has built the industry's first nationwide network of ILD/IDX Web sites – with the goal of making every residential listing in the U.S. available on remax.com. Eisenhauer noted, "Within the first eight months of launch, the site had more than 3.3 million listings. This is especially powerful since our agents do not have to pay any referral fees from the leads generated through the site."
The new office is located in The Grand Island Plaza located at 2423 Grand Island Boulevard. Linda may be reached at (716) 773-2573 or (800) 410-9848 toll free, website: RMXnorth.com


---




M.O.G. - "Are You Taking Advantage of Diabetes Advances?" - 2007
The world of diabetes is changing constantly. Come to this seminar and learn about the latest advances in medications meters and much more! The M.O.G., the medically oriented gym and health club, located at 1801 Grand Island Blvd., offers this seminar at 10 a.m. Tuesday, March 27, 2007 at The M.O.G. and presented by Lynda Erick, FNP a Certified Diabetes Educator. Coffee and Refreshments will be served! To reserve a spot, call 773-1600. Those attending are asked to bring their insurance card.




Island Sisters Sell GLP Free Manufacturing - 2007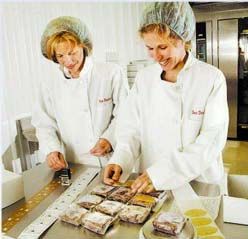 Susan Daubney and Joan Pedlow
Photo by Sharon Cantillon/Buffalo News
GLP Free Manufacturing, a business started by Island residents Susan Daubney and Joan Pedlow, has been sold to Rich Products. The sisters formed the company in 2004 "to make people with special food needs happy." Brownies baked by GLP, "are now being produced under the brand name It's OK, and being served in Orlando's Disney World and other Disney enterprises - to the tune of some 2,500 pieces a week," an October 2006 Buffalo News article about the local business by Janice Okun stated. See 2/5/07 Buffalo News Story.




Kershner Studios Launches New Website - 2007
Ceramic and Glass Tile Products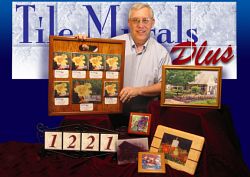 Kim Kershner shows the variety of ceramic and glass tiles, along with some of the "plus" products available.
Click photo for a larger view.
tilemuralsplus.com is a new website/division from Kershner Studios promoting their new line of custom printed ceramic tile murals...plus! What's the "plus"? It's their custom approach featuring individual and personal service, along with ceramic tile products, other than the murals, that can be used as gifts or promotional products.
"There are certainly other sites out there that sell stock ceramic tile murals," explains Kim Kershner, owner of Kershner Studios. "What sets us apart is that we're focused on working locally, as well as personally, with our customers to create the tile mural or tile product that specifically fits their individual requirements... be they do-it-yourselfers, tile contractors, designers, or individuals looking for that special gift." Created and produced in-house, a selection of ceramic and glass tiles is available in a variety of sizes and finishes to fit most situations. For more information about this new line of products, or any of the other services offered by Kershner Studios, contact them at: 773-3610, their website at www.kershnerstudios.com or visit the new website at: tilemuralsplus.com.


---




M.O.G. - "A New Year, A New You." - A FREE Day of Health and Beauty - 2007
The M.O.G., the medically oriented gym and health club, located at 1801 Grand Island Blvd., announces the following:
Ladies...Gather Your friends and come to...
"A New Year, A New You." A FREE day of Health and Beauty
We have invited a variety of experts in the field of health and beauty to come to our facility on Saturday, January 27th between 1 p.m. and 4 p.m. to demonstrate and allow our guests to sample their products. There will be free seminars, great prize giveaways, and many gifts to take home. Space is limited, so call soon to reserve your spot 773-4323.


---



Rose Liquor Offers Wine Tasting - 2007
The Rose Liquor Store will offer in-store wine tastings every friday from 3:30 p.m. to 6:30 p.m. beginning Friday, January 12, 2007. For a list of the tastings scheduled so far, click Wine Tasting..


---
Other Grand Island Pages to Visit:
Churches | Email Directory | Government | Groups
GIHS Grad List | Guestbook | Please sign in! | Local Artists | Photo Album | Town History | Useful Links
| Website Design | Wildlife | Isledegrande's Home Page | GIECOM.NET'S Home Page
Please Email News Releases to Teddy Linenfelser, Thank You.



This website is sponsored by GIECOM.NET
1869 Whitehaven Road, Grand Island, New York, 14072-1803 USA
Copyright © 1995-2007 All rights reserved.