Grand Islanders in the News
2002
Click for 2001 News
---



Sisters Donate To Locks For Love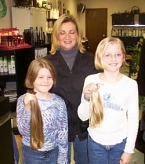 Alex and Lena Gormady - Click photo for a larger view.
Fred Claus Photo
The usual outing to the hair salon was a little different this time for sisters Alex (left) and Lena Gormady. The Island elementary school students gave up their hair for a good cause. Trend Setters owner Karen Benninger gladly cut the beautiful pony tails the girls had grown for many years in order to donate the hair to "Locks of Love," a non-profit organization. The girls, with permission from their mother, Teresa, got the idea after seeing a commercial on television. Locks of Love is an organization that makes wigs for children who have hair loss due to cancer or other traumatic conditions, and Trend Setters is just one of many hair salons who can donate hair to this fine organization. Click Locks Of Love for further information.


---



Great Gift Idea - Prof. Don Burns - the Book
PIANO PEOPLE
Upright Grand - Downright Nuts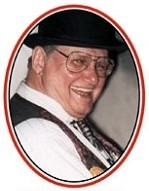 PIANO PEOPLE - Upright Grand - Downright Nuts, by Grand Island's own Don Burns, would make a great gift for those who know and love the local ragtime piano player and his creative sense of humor. A comedian at heart and a ragtime piano player for over 40 years, Professor Burns has put down on paper the same quick-witted humor he can pump out for hours while playing a piano gig. Burnsy, who has always had the gift of grabbing a laugh with every subject imaginable or unimaginable(!), has written a book about what he knows and likes best - PIANO PEOPLE. For all the nittygritty on Don's very creative writing, visit his website, Sundown Canyon Productions Inc. You can order your copy of PIANO PEOPLE right over the Internet and the book is guaranteed to make you laugh like you haven't laughed in ages. But hurry so you have delivery by Christmas 2002.


---



Jacqulene Sondel Consistently in the Ribbons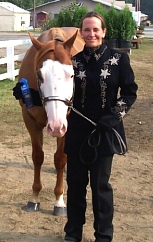 Click photo for larger view
Jacqulene Sondel and team mate, Mason D. Brown, finished out their 2002 show season Grand Champions of the Senior Western Showmanship Division and 2nd place overall Senior Western performance. The team's first year together had a bumpy start, but finally things clicked for the pair.
Competing at the 2002 Erie County Fair, the team brought Grand Island's name into the arena five separate times taking 2nd in Sr. Western Showmanship, 2nd in Sr. Western Command and 3rd in Sr. Western Equitation with Brown catching the eye of area trainers. Sondel was asked by Gullwing Morgans out of Byron, NY to show their gelding, Finn, taking 2nd place in Western Showmanship. Sondel also brought her 15-month-old Morgan gelding, Blythewood Vermont Topic, into the arena for their first time taking 4th place in the 3-Year and Under In Hand Morgan gelding class.
Sondel for the 3rd year was invited to compete in the inter-county rally in Elmira, NY representing Erie County in October. The team of five girls went up against 40 other teams, 200 riders total, bringing home the First Place Trophy, which has not been in Erie Countyís possession since 1992.
Jacqulene is 15 years old and a 10th grade student at Grand Island High School. Mason D. Brown is a 12-year-old paint gelding owned by Islanders Tina Giambra and Rob Luthringer of Staley Road. Sondelís goals are to show Brown through the 2003 season and then hand the reins over to Luthringerís daughter, Katie, only to jump aboard her young Morgan gelding for his first show season in 2004.


---



McMahon Family Reunion Held Thanksgiving Day 2002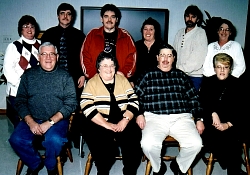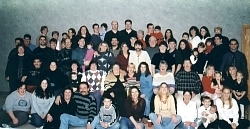 Click photos for larger view
The McMahon family, the late Tom and Marge McMahon's ten children and most of their grandchildren and great grandchildren celebrated Thanksgiving 2002 together with a dinner in Fire Headquarters. Shown left are Tom and Marge's 10 children: (front left) Peter, Margie Prange, Dan, Sharon Tokash; (back) Bridget Anderson, Mike, Joe, Molly Powers, Chris and Patty Jo Phillips. Mr. and Mrs. McMahon, now deceased, moved to Grandyle Village with two babies in 1942. Seven of their offspring still live on the Island.


---




Kathy Andress - Teacher Of The Year
December 2002. . . Kaegebein Elementary School third grade teacher Kathy Andress has been named Teacher of the Year by the Wal-Mart Stores. A teacher in the Grand Island school district for 21 years, Mrs. Andress used her $500 prize to purchase a small stereo system with headphones, books, and tapes to enhance the new reading program, recently implemented by the district.
Jason Chadwick, a student in Mrs. Andress' classroom, nominated his teacher, stating that she was an excellent teacher and that he liked being in her room because she was always smiling.

---



Lois Affuso Retires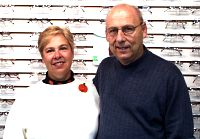 Lois Affuso with Grand Island Optical owner/operator Lou Macro
Jodi Hayes Dodd Photo
Longtime Isle resident Lois Affuso will retire on November 1, 2002 from Grand Island Optical where she has worked for owner/operator Lou Macro for 25 years. Lou Macro hired Lois in 1977 when Grand Island Optical was in the basement of what is now Dr. David R. Borque's office at Baseline and Whitehaven roads. Shortly after, Lou bought his present building which is a short distance from Whitehaven.
A luncheon in her honor is planned for November 1, 2002 and a party for employees and some former employees will take place at a later date. A memory book in the office is available for friends and patients of Grand Island Optical to leave messages for Lois to look over after she leaves.
Lois and her husband, Dominick originally moved here from Newburgh, NY in 1971. They lived in the old "Schutt" farmhouse which is now Dr. W. Grant Hennigar's American Family Dental Group. After being transferred downstate for two years, the Affusos and their sons, Chris and Mark, returned to the Island in 1974 when they purchased the Baseline Road home they presently live in.
The Affusos are planning to do a little traveling, mostly to car shows with their pride and joy, a 1964 1/2 Ford Mustang Convertible. Dom will retire after the first of the year, however, the Affusos will be staying on the Island where they are close to their son, Chris, his wife, Audene and their three granddaughters. Son Mark lives in Florida.


---



Bob Ryan - Grand Island to Ireland - and Islands In Between



<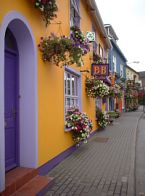 Photos from left are of Bob, wife Diane taken on a hill overlooking the Kinsale harbor, and a simple street scene in Kinsale.
Click photos For a larger view

Former Island resident Bob Ryan has a new e-mail address - himself116@msn.com and a new location. Bob and his wife Diane, who have been living on Hilton Head Island, SC have sold their home and moved to yet another island - Ireland! Bob spent five years writing his Ryan family history ("deep roots and many relatives in Buffalo where my great-grandparents settled with five of their six children after arriving from Ireland in 1892") and wrote and published that history, titled "It's A Long Way From Tipperary in 2000." It traces the family back to the 1790's in Ireland. In the process he learned that he was eligible for Irish citizenship and passport. "The dual citizenship set us thinking about using Ireland as a base to travel in Europe," Bob writes. "We live in a 100+ year old stone cottage (totally modernized) in the beautiful village of Kinsale in County Cork, right on the Atlantic Ocean and 18 miles south of Ireland's second largest city, Cork."
Bob explained that, "This is now my fourth island for residency - Grand Island for 19 years, St. Croix, US Virgin Islands for four years, Hilton Head Island, SC for nine years and now Ireland. Tell GI'ers traveling in Ireland to ring us up."
"Lots of travel to England and the continent is in our immediate plans. Due to my citizenship and my age, we get free bus and rail transportation throughout the Republic of Ireland and Northern Ireland so travel is high on our agenda. I have continued my writing (I also wrote a personal memoir while living in HHI about my childhood and published just for my children titled "Dad Was A Kid Once") and I am currently working on a series of short articles about life in Ireland, tentatively titled "Notes From Another Island," and I hope to market it to small daily or weekly newspapers in the U.S."
Bob suggests watching the popular PBS series about travel by Rick Steves to be shown sometime in November 2002. "He does three episodes on Ireland and Kinsale is featured in the middle one. In the film, he visits a seafood restaurant named Fishy Fishy which is just 50 yards from our cottage and across the street from them (and us) is a church where Christianity has been practiced since the fifth century. We look out on a wall of the church that was constructed by the Normans in 1190 and still serves as part of the existing structure. Why we even stopped in a pub where the barmaid pointed out that the pub had been in operation longer than America has existed (doors opened in 1772)!"
Bob's children, all college graduates, are scattered about the country. Linda, Grand Island High School Class of '76, resides in Colorado; David (Canisius '79) lives in Bucks County, Pennsylvania; Dan (GIHS '81) is in Richmond, Virginia and Kelly (Mt. St. Mary's '82) lives in East Aurora.
The children's mother, Doris Ryan, resides in her hometown, Columbus, Ohio. She was the force behind the first Independence Day parade on Grand Island in 1969 and several years later was honored by being made grand marshal of the parade. A little known fact about the first parade - her brother was killed in Viet Nam in January of 1969 as she was doing the initial planning. This tragic event almost caused her to drop the effort but, out of her grief came a renewed resolve to honor him by bringing the parade to fruition.
Bob and Diane Ryan do return to Grand Island occasionally to visit Diane's brother and sister-in-law, Tom and Kathy DeLoughry of Ferry Road.


---



Welcome, Stephen Robert Savas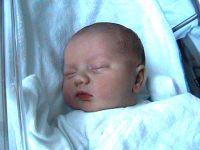 Stephen Robert Savas was born on July 31, 2002 weighing eight pounds, seven ounces and measuring 24 inches long. The baby is the first child of Stephen and Lorrie "Pownall" Savas of Franklin Lakes, New Jersey and the grandchild of former Island residents Bob and Carol Pownall of Williamsburg, Virginia.


---



Welcome, Elle Marie Weis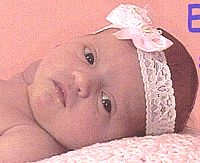 Elle Marie Weis was born Thursday, September 12, 2002 weighing seven pounds, six ounces and measuring 20" long. Elle Marie is the first child of Kimberly and Jonathan Weis of Coconut Creek, Florida. Proud first time grandparents are Island residents Nancy and Bill Weis.


---




Air Force Capt. Jason P. Pax
Air Force Capt. Jason P. Pax, a 1993 graduate of St. Joseph's Collegiate Institute, has been awarded the Air Medal and Air Force Achievement Medal for missions over Afghanistan. He also is a Distinguished Flying Cross nominee for single-sortie achievement against Taliban and al-Qaida forces. Pax, a weapon system operator assigned to the 34th Bomb Squadron at Mountain Home Air Force Base in Idaho, is the son of James H. Pax and Joan Pax of Grand Island. He graduated from Metropolitan State College of Denver in 1997.


---



Welcome, Justin Ronald Podgorney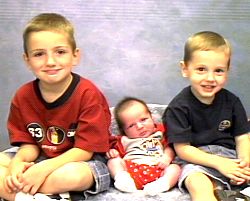 Justin Ronald Podgorny was born Thursday, August 22, 2002 weighing nine pounds, three ounces and measuring 20 3/4" long. Justin is the third son of Danna and Mark Podgorny of Bush Road. Proud grandparents are Island residents Rick and Pam Fries, Kathy and Vic Podgorny and Nancy (late Ronald) Fries of Hartland, NY. Justin Ronald was welcomed home by his brothers, (left) Michael, 5 and (right) Kyle, 2 1/2.


---



Grand Island Native Appointed Executive Vice President of Create!form International
Seasoned executive to help fast-growing electronic forms
provider continue sales momentum and extend global market share

Waltham, MA, USA September 10, 2002 - Create!form International, Inc., a leading global provider of software products that streamline and e-enable output formatting and delivery of business documents, has announced the appointment of Grand Island, NY native, Mel Passarelli, as executive vice president. In his new role, Passarelli will be responsible for worldwide sales, marketing, support and professional services.
Kurt Mueffelmann, president and CEO of Create!form International, noted, "We are pleased to welcome Mel Passarelli to our growing Create!form family. In spite of the lukewarm economy, Create!form has been growing rapidly. Mel has an extensive track record in marketing and sales, sales management, channel development, customer support and strategic planning. His experience will help us extend our reach further into new and existing markets around the world."
Prior to joining Create!form, Passarelli served as executive vice president of worldwide sales and customer support for Omtool, Limited, a developer of enterprise fax and secure email solutions. Earlier, he was vice president of sales, marketing and customer support for Geographic Data Technologies, Inc., a supplier of software, services, and content for digital mapping applications. Passarelli also worked as vice president of sales, marketing, and business development at MAK Technologies, Inc., a supplier of simulation networking software; and as vice president of sales and marketing at ATSI, Inc., a provider of contract programming and outsourcing services. Passarelli began his career at Intergraph Corporation, a Fortune 500 developer of software, hardware, and services for professionals in the CAD/CAM/AEC/GIS disciplines, where he held the position of industry sales manager.
Passarelli received Bachelor of Arts and Masters of Business Administration degrees from the State University of New York, Buffalo, and holds a Juris Doctorate from Suffolk University.


---




Featured Speaker Linda Paasch
Island resident Linda Paasch will be the featured speaker for a breakfast meeting of Magnificat, a ministry to Catholic women being held Saturday morning, September 21, 2002 in the Best Western Inn on the River, Niagara Falls. Linda, a registered nurse, home care nursing supervisor, and member of St. Stephen's, will discuss her victory over fear through "theophostic" counseling, a process that utilizes prayer to heal memories. For reservations, call Maureen Chapman at 773-3834.


---



Jacqulene Sondel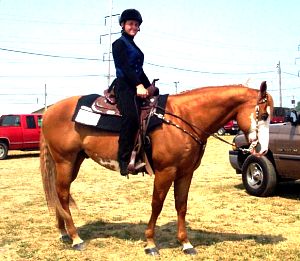 Jacqulene Sondel, daughter of Ken and Sue Sondel of Grand Island, placed first in two events August 4, 2002 at the 4-H Horse Show at the Niagara County Fair. Jacqulene retired her horse of five years, Babe, and this is her first year with her new partner, Mason D. Brown, owned by Tina Giambra and Rob Luthringer. Jacqulene, who rides Western, placed First in Open Halter, First in Open Jr. Western Pleasure, Second in Open Jr. Equitation, Fourth in Open Jr. Showmanship and Sixth Place in Open Jr. Command. Jacqulene and Mason D. Brown will be competing in the Erie County Fair on August 12, 2002. Western riding competition starts at 8:00 a.m. at the fairgrounds.
Jacqulene, 15, will enter the 10th grade at Grand Island High School in September, and is a member of the Grand Island Galloppers 4-H club.


---



Bryan T. Smith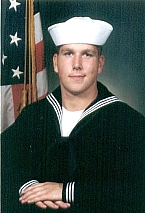 Bryan T. Smith, son of Karen and Barry Smith, graduated on July 19, 2002 from Great Lakes Naval Base. A 2001 Grand Island High School graduate, he was selected by his shipmates as Honor Recruit for Division 255. After completing a 13-week construction equipment operator apprentice training course in Missouri, he will be a Sea Bee. Attending his graduation besides his parents were grandparents Nancy Hayes of Grand Island and June and Forrest Smith of Binghamton, and his girlfriend, Colleen Coughlin.


---



Marcia Nowak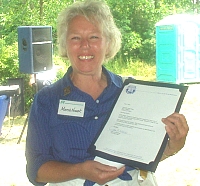 Marcia Nowak of Oakland, California has had the opportunity to play a part in two Sesquicentennial Celebrations this summer. Marcia, who spent her childhood on Grand Island, came back for the Charlotte Sidway School reunion on July 6, 2002 and made a presentation to Supervisor Peter A. McMahon, of a commemorative poster and a letter of congratulations on Grand Island's Sesquicentennial from her home town of Oakland, also celebrating its 150th birthday.


---



Katie Ailinger
Trains For National AIDS Marathon





Former Island resident Katie Ailinger is training for the National AIDS Marathon! The 1997 graduate of Grand Island High School is training to run 26.2 miles in the marathon, being held in Honolulu, Hawaii December 8, 2002. She is raising money to benefit AIDS Project Los Angeles, which provides services such as disease prevention, HIV/AIDS education, medical and dental care. All donations, big and small, are appreciated and are completely tax deductible. Many businesses and corporations have matching gift programs.The easiest way to make a contribution is via the Training Program's Website at www.aidsmarathon.com and enter Katie's runner number #0355 before September 1, 2002. For donation forms and envelopes, call Terre Santospirito at 873-6265. "Please give your support for this worthy cause and show Katie how proud we are that a small town girl is making a major impact," a spokesman for Katie's campaign said this week.


---



David W. Jayme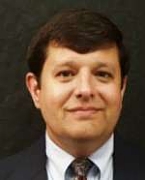 Grand Island resident David W. Jayme was recently named First Counselor of the presidency of Buffalo New York Stake of the Church of Jesus Christ of Latter-day Saints. Jayme is a biochemist who heads cell culture research and development at Gibco, Division of Invitrogen Corp. The Latter-day Saints stake consists of eight Buffalo-area congregations with about 2,500 members.


---



Paul Malecki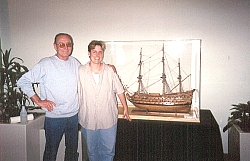 Paul Malecki, who has spent five years on the ship building project of "The Royal William of 1790," has been honored with the opportunity to have the ship on display at the Fisher Price Team Center Building. Paul is shown with his daughter, Nancy Malecki.


---



Neil Tetkowski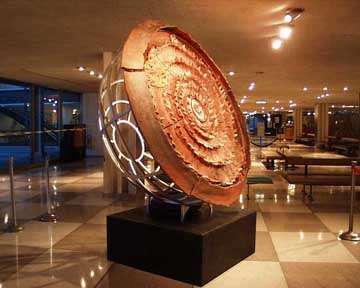 Ceramic artist Neil Tetkowski is spending July in Kanazawa, Japan, working with 100 people between the ages of 1 and 100 to create his latest sculpture. Tetkowski, a native of Western New York, will collect a handprint of each person in clay for a new sculpture, as part of the 40th anniversary celebration of the Buffalo/Kanazawa Sister City Program. A 1973 graduate of Grand Island High School, Tetkowski made world headlines when the United Nations accepted for permanent display his Common Ground World Mandala, eight feet in diameter, consisting of clay collected from 188 countries. (pictured above)Visit Neil's Website.
---



Welcome, Joseph Michael Cali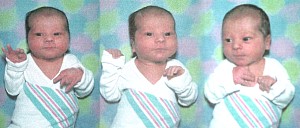 Joseph Michael Cali was born Monday, July 1, 2002 weighing seven pounds, 15 ounces and measuring 21 1/2" long. Joseph is the first child of Betsy and Mike Cali of Marjorie Drive. Proud grandparents are Island residents Reg and Jerri Schopp, and Michael and Janelle Cali of Niagara Falls.


---




Helen Hall Igoe
Click Photos For a Larger View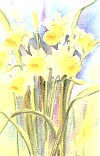 Former East Park Road resident Helen Hall Igoe, now living in Hawthorne, California, discovered the wonderful world of water color in the last decade and is running a small business selling cards, original watercolors, and water color prints. These are just three of a set of 15 and may be enlarged on your computer by clicking the pictures. Helen, shown right with childhood friend Peggy McNulty during Peggy's trip to the West Coast in 2000, may be emailed at helen.igoe@verizon.net.



---



James "Puppet" DiTullio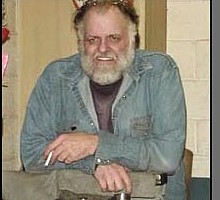 James "Puppet" DiTullio, Artmaster for Stripbike.com, Zoomster.com and RaceBizz.com recently assisted Webmaster Gary Larsen in the renovation of RaceBizz.com, a racing site which focuses on First-To-Last-Media's motorcycle drag racing clients. DiTullio configured the flashing banner at the top of RaceBizz.
The Media Web Site has been in existence for several years as a pointer for StripBike and Zoomster. RaceBizz now archives the press releases, interviews and photos for Reggie Showers, Larry "Spiderman" McBride, Jim McClure, Tom Bradford, Chris Reuter. Paul Gast, Joe Koenig, and Joe Perry have special press releases from FTLM and will remain on the MENU during the 2002 season.


---




Brittany Stallard - "Touched by an Angel"
Twelve-year-old homeschooler Brittany Stallard enjoys making the world a better place. Recently featured in the Buffalo News, her story is an interesting one. Click Buffalo News to read all about Brittany.


---



Artist Barbara "Beck" Muratore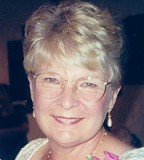 After a successful and fulfilling teaching career, Barbara Muratore at last found time to pursue her lifelong passion for art. Barbara earned a bachelor's degree from Alfred University and a master's degree from SUNY Brockport. She taught mathematics at Arcadia High School in Greece, New York and E. J. Wilson High School in Spencerport. Only since her retirement has she pursued her career in art. She has been an artist for the Greece Performing Art Society's annual "Garden Tour" and has exhibited as the featured artist of the month at the American Association of University Women Gallery in Rochester, New York. She is an active member of theSuburban Rochester Art Group and the Beach Art Center in Indian Rocks Beach, Florida. Her work is exhibited in various art shows throughout Western and Central New York. One of her paintings is currently displayed in the Hamlin Historical Museum.
"Creating a piece of art is an all consuming endeavor. I am grateful that I raised my children and retired, before pursuing my new career. I find the creative process exciting and challenging, requiring continual growth and learning. Each blank canvas or paper provides an open door to my imagination and an opportunity for adventure."
Barbara spent her youth on Grand Island and now resides with her husband, Paul, in Rochester, New York.


---



Mackenzie Hassan Named To Niagara University Dean's List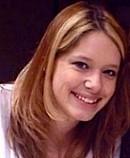 Mackenzie Renee' Hassan, daughter of Mark and Diane Hassan of Wallace Drive, Grand Island, made the Dean's List with a GPA of 4.0 for the spring semester at Niagara University. Mackenzie, who graduated with honors from Grand Island High School's Class of 2001, has also been nominated to the National Dean's List. She has successfully completed her freshman year at Niagara University studying Secondary French with an average GPA of 4.0.


---



Wozniak Video Wins 1st Prize At NCCC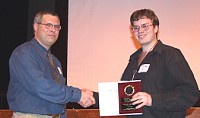 Chris Wozniak won 1st prize for drama in the 5th annual Niagara County Community College Video Festival held Saturday, May 4, 2002. His video, Enchanted Realms: "An Autumn Dream," one of the largest ongoing projects he has produced, took two years' time. Chris directed and edited the production as well as handled all of the camera work, props, and special effects and composed the music. Chris was also nominated for the drama award in 2000 for his film, "Raveling the Millennium." This year's festival drew over 50 entries.


---



Most Viewed Photo In Contest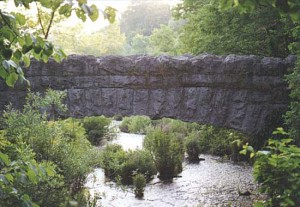 Local photographer Frederick Claus submitted this photo titled "Illusion1" to a photo contest on the Internet. The picture was found to be the most viewed in the competition. Fred says of the photo: "When many people view this photo they think it is a Stone wall with a steam of water going around the bend. However it is in fact a stone bridge with the stream going under the bridge. This photo was taken in Niagara Falls, NY. It is a bridge connecting a popular tourist site of Goat Island with Three Sister's Island. Photo was shot with Pentax ZX-7 camera."


---




"Grand Island Facts and Folk Lore" By Kathryn Sheehan
Former Town Historian Kathryn Sheehan, who has been a part of the town of Grand Island all of her life, has recently had her thesis published and is offering it for sale at $12. The book, Grand Island Facts and Folk Lore, is a history of the Island through 1947, and was written as a thesis for Kathryn's masters degree from Canisius College. The volume, which will be available Saturday morning, May 4, 2002 at Gram's Garage Sale at the Golden Age Center, and from 1-2:30 p.m Wednesday, May 8 in the town hall foyer, includes photographs, the 1855 Grand Island census, and many interesting and little known facts about our town. Kathryn, whose family dates back to the mid 1800s, wrote much of the Island's history for the Grand Island Centennial Program Book in 1952, and took an active part in the Centennial Pageant.


---




Houghton College Student Jackie Mangus - "Best of Show"
Click Photos For a Larger View






From left are Jackie's "People With Wings" - Best of Show, Jackie's handmade books, her light boxes, and Jackie with her handmade frame
Jackie Mangus, a 1998 Graduate of Grand Island High School, was recently honored at the 13th Annual Student Juried Art Exhibition, held at the Ortlip Art Gallery at Houghton College. Jackie's piece entitled "People With Wings" which is a Polaroid emulsion lift on handmade paper, won "Best of Show" (The Ortlip Memorial Award). Not only did she win the highest award, but the judge, Peter Mollenkof, gallery director and art instructor at Messiah College, has also requested purchasing the pieces from her. Some of her art is being displayed in the Senior Art Show at Houghton now through May 13, 2002 her graduation day! Congratulations, Jackie!


---



PIANO PEOPLE
Upright Grand - Downright Nuts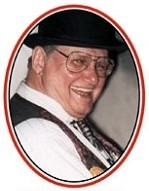 PIANO PEOPLE - Upright Grand - Downright Nuts, by Grand Island's own Don Burns, has been published and hits the bookstore shelves this week. A comedian at heart and a ragtime piano player for over 40 years, Professor Burns has put down on paper the same quick-witted humor he can pump out for hours while playing a piano gig. Burnsy, who has always had the gift of grabbing a laugh with every subject imaginable or unimaginable(!), has written a book about what he knows and likes best - PIANO PEOPLE. For all the nittygritty on Don's very creative writing, visit his website, Sundown Canyon Productions Inc. You can order your copy of PIANO PEOPLE right over the Internet and the book is guaranteed to make you laugh like you haven't laughed in ages.


---



Buffalo Firefighter Rescues Woman From Burning House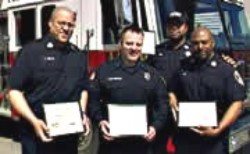 Buffalo firefighters of Ladder 7 including Island resident Mike Mehltretter (center), responded to a house fire at 50 Brewster Street, Buffalo on Easter Sunday. A woman was trapped inside as the flames raced through the residence from the first to the third floor. After Firefighter Reggie Amos discovered the semi-concious victim at the top of a staircase, Lt. Mehltretter went to her aid and carried her out of the building. The rescued woman survived the ordeal. Following a false report that another person, possible an infant, was still inside, the firemen went back in to battle smoke and flames and continue their search. "I'm mostly proud of the fact sometimes there's one individual who makes a rescue but here it was the entire crew in the right place," Mehltretter said. The crew from Ladder 7 has worked together for five years.


---



Welcome, Nicholas Andrew Ratajczak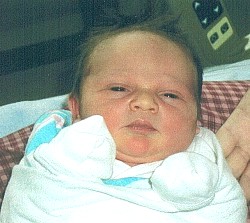 Nicholas Andrew Ratajczak
Nicholas Andrew Ratajczak was born on April 6, 2002 weighing eight pounds, 15 ounces. He is the son of Rob and Christine "Ciechoski" Ratajczak of Hennepin Road. Proud grandparents are Art and Elaine Ciechoski, Debbie and Andy Beyer and Irene Ratajczak all of Grand Island.




---



Beachs, "Beaches Tours" Featured In Major Magazine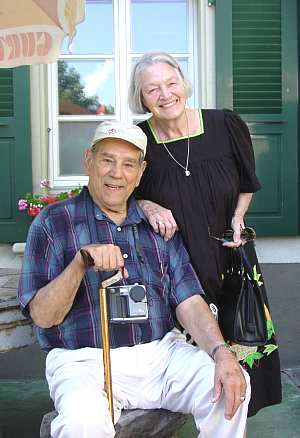 Bob and Elizabeth Beach

Photo by BMW ON Managing Editor Sandy Cohen


The January 2002 issue of BMW ON (BMW Owners News), an international magazine promoting BMW Motorcycle Owners of America clubs, their activities and touring the world via BMW motorcycles, includes a six-page feature article on Robert and Elizabeth Beach, longtime West River Road residents. This photo and 14 others are included in the story by Sandy Cohen, titled "A Final Bow," describing Bob and Elizabeth's 31 years of promoting, scheduling and guiding their Beach's Motorcycle Toursaround the world. The article is packed with very interesting tid bits, including the fact that the BMW Owners News, originally called the News, was first assembled on the Beaches' kitchen table!!! The Beaches son, Rob, "has very big shoes to fill indeed," when he takes over the business empire built by his parents, sometime after their last tour this summer.

Learn more about Beach's Motorcycle Adventures Ltd.on their Website

---



Welcome William Russell Person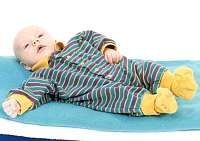 William Russell Person was born November 23, 2001 to Isle residents Russ and Stacy Person. Weighing in at eight pounds, one ounce, the new baby is the grandson of Rolph and Nancy Person of Grand Island and James Snyder of East Randolph, NY.


---



Welcome Alexis Renee Boos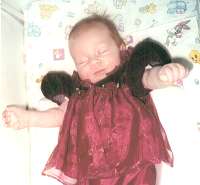 Alexis Renee Boos was born November 8, 2001 weighing seven pounds, six ounces. She is the daughter of Joseph and Christine "Lascelle" Boos. Her proud Grand Island grandparents are Rick and Karen Lascelle. Equally proud grandparents are Harold and Sylvia O'Connor of Lockport, and John and Barbara Boos of Niagara Falls.


---



Martin - Hiam Wedding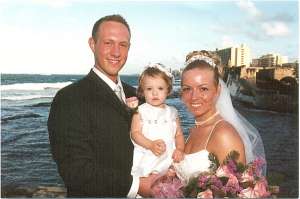 Daniel M. Hiam and his bride, the former Janie L. Martin were married at a 4 p.m. ceremony December 8, 2001 in the tropical gardens at the Caribe Hilton Hotel in San Juan, Puerto Rico. The bride is the daughter of Ellen Martin and Glenn Martin and the groom is the son of Dan and Michele Hiam. All are Grand Island residents. Daniel and Janie are shown with their daughter, Jaidan Kheara Hiam.


---



Morgan Joins Buffalo Financial Associates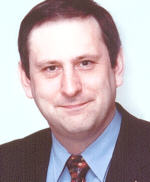 Steve Morgan has joined Buffalo Financial Associates as a Financial Services Representative. Morgan, a lifelong Grand Island resident, is currently completing his course work at Medaille College, graduating in January 2002 with a degree in Business Administration and a concentration in Financial Planning. He was recognized as one of the top college seniors in the country this year with his acceptance into Who's Who of College & University Students. In addition, Morgan received the distinguished "Medaille Medal" award at its honors convocation.
Buffalo Financial Associates markets a wide range of financial services and products for middle and high tax bracket individuals and corporations. Associates of BFA who are also Registered Representatives with 1717 Capital Management Company can offer a wide range of financial services including: Pre-Retirement Planning, Pension Programs, Corporate Employee Benefit Programs, College Funding, and Insurance Solutions for Estate Planning including Charitable Gifting.
The Buffalo Financial Associates office is located at 50 Lakefront Boulevard, Suite 300 (716-842-4150).


---



Celebrating Birthdays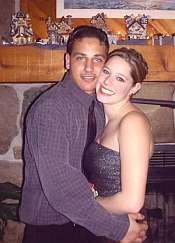 Island native Terry Benton was born on January 20, 1983 which makes him 19-years-old on Saturday. He is shown with his best friend, Mackenzie Hassan, also a native Grand Islander - and born 14 hours earlier than Terry on January 19, 1983. Grand Island e-News staff wishes Terry and Mackenzie very happy 19th birthdays.










---
Other Grand Island Pages to Visit:
Churches | Email Directory | Government | Groups
GIHS Grad List | Guestbook | Please sign in! | Local Artists | New!Photo Album | Town History | UsefuLinks
| Website Design | Wildlife | Isedegrande'sHome Page | GIECOM.NET'S Home Page
Please Email News Releases to Teddy Linenfelser, Thank You.

This website was created and updated weekly since September of 1997.
Our sponsor is GIECOM.Net Inc., "Grand Island's E-Commerce Network",
providing Internet Access and Webhosting to the Grand Island Community.
If you are interested in participating as a sponsor, please email.
1871 Whitehaven Road, Grand Island, New York, 14072-1803 USA

GIECOM.Net Inc. is owned by deSignet International
a "World Class Jewelry Manufacturer and Retailer"
Store Hours: Noon-5PM Tues-Friday and Saturdays 10AM-3PM, and by Appointment
1869 Whitehaven Road, Grand Island, New York, 14072-1803 USA, 1-888-RARU.COM
Copyright © 1995-2002 All rights reserved.



<! -- -- -- -- -- New Tracker Code Below -- -- -- -- Old Tracker Code Above -- -- -- -- -- -- >