Grand Island Relay For Life
2010

Friday, June 4, 2010
6:30 p.m. at Masters Field-Grand Island High School
A.C.S. Grand Island Relay Site
Relay For Life Page - 2009
---



Grand Island Relay For Life Kick-Off Tuesday, January 12th - January 2010



The 2010 Grand Island Relay For Life website is now up and running. You can go to the Grand Island Relay site to register your team before the Kick-Off on Tuesday, January 12th at 7 p.m. at Grand Island High School Auditorium. If you have any trouble with your registration, there will be committee members on hand to help you with it. Everyone is asked to bring a flashlight for the ceremony. Bring a friend that wants to become a team captain and you will be entered into a Relay Prize drawing. The Kick-Off, as always, will be filled with information, suggestions for fundraising and awards ceremony for Relay 2009. The Relay hopes to enlist more teams than last year in the fight to raise money to fight cancer.




Island Cancer Survivors, Buffalo Bills Team Up - 2009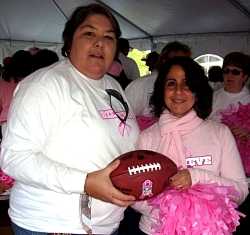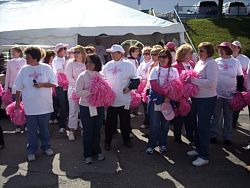 Click photos for larger view
Island residents Lisa Dudley and Denise Filosofos, both cancer survivors, were among those chosen through a lottery to participate in the Buffalo Bills breast cancer awareness day at the Sunday, October 10th Bills game. The NFL is dedicating some of the games to raise awareness for breast cancer. See "Buffalo Bills & Island Survivors" for more information.




Island Cancer Survivers Join Billieve Team- Oct. 2009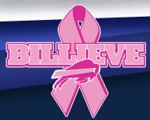 This Sunday, October 11th, is breast cancer awareness day at the Buffallo Bills game. October is Breast Cancer month and the NFL is dedicating some of the games to raise awareness for breast cancer. Two Island residents and cancer survivors, Lisa Dudley and Denise Filosofos, have been chosen to participate from a lottery. Lisa and Denise will receive pink Bills shirts, two game tickets and be part of a pre-game ceremony where they will stand near the tunnel where the players enter, and be part of stampede row with the Bills cheerleaders.
The Jills cheerleaders will wear pink jerseys and use pink pom-poms during the game. The Bills will have pink goal post padding, Billieve banners on the ring wall and ribbon logos painted on the field. Players will also use pink cleats, wristbands, gloves, sideline caps, Captain's patches and sideline and quarterback towels. Tune in on Sunday. The ladies are to go out on the field at 12:45 p.m.








---
Other Grand Island Pages to Visit:
Churches | Email Directory | Government | Groups
GIHS Grad List | Guestbook | Please sign in! | Local Artists | Photo Album | Town History | Useful Links
| Website Design | Wildlife | Isledegrande's Home Page | GIECOM.NET'S Home Page
Please Email News Releases to Teddy Linenfelser, Thank You.

This website is sponsored by
GIECOM.NET
1869 Whitehaven Road, Grand Island, New York, 14072-1803 USA
Copyright © 1995-2007 All rights reserved.