Army's Nike Guided Missile Antiaircraft Battery Near Completion - Grand Island, NY
Published in the Island Dispatch - September 26, 1956 - No Author
Posted By Teddy Linenfelser on November 16, 2006
The Army's Nike guided missile program in this area is beginning to take shape after more than two years of intensive construction and planning.
At one time, curious residents were asking antiaircraft officers, "What happens to the man riding in the missile?" Since that time, however, the lid of secrecy on the supersonic weapon has been largely removed. Western New Yorkers have grown to accept Nike as a vita component of the area air defense setup.
Guided missile sites at Model City and Cambria Center in Niagara County and on Grand Island in Erie County already are "operational." Sites near Millersport, East Aurora and Hamburg are expected to be finished by the end of the year. A seventh site in the Town of Lancaster is scheduled for completion during 1957.
"Beautification" programs now are under way at the Model City, Cambria and Grand Island sites. This includes landscaping and the planting of trees and shrubs.
According to recently released Department of Defense reports, the Nike missile has a "slant range" of 25 miles. Target-tracking radar computes the path of oncoming enemy aircraft. When the missile is launched, both target and missile tracking radars work in unison, one locked on the target, the other on the missile. On the basis of data from these radars, guidance is provided the missile to intercept and destroy the target.
A series of electronic impulses from ground to air prevents the missile from hitting friendly interceptor planes. Each friendly aircraft has an electronic means of identifying itself. The principle works somewhat like the identification of different radio frequencies.
A Nike installation, the Army insists constitutes no danger to the area nor to the personnel of the unit itself. A warhead on the missile is constructed to explode only in flight. It has a self-destructive feature so that it will not crash and explode. In case the missile misses its target, battery technicians can also burst it from the ground by electronic impulses.
At the various sites, safety precautions are taken for storage of explosives and volatile fuels. Assembled missiles are stored underground. Fueling areas are surrounded by high earthen revetments.
The missile itself, named after the Greek goddess of Victory, is liquid fueled and measures bout 20 feet in length and one foot in diameter. It has two sets of fins for guidance and steering. The missile together with an 11-foot booster, weighs slightly more than a ton.
When launched from an elevated rack the missile is attached to the booster. This booster gives it the initial thrust, launches it, and gets it up to flashing speeds before it is jettisoned a few seconds later when the Nike takes over and streaks on under its own power. Nike is normally fired from an almost vertical position.
The Nike project was initiated by the Army in 1945. The first Nike battery to become operational was installed at Ft. Meade, Md., in December 1953.
The Department of defense, however, noting that the Niagara Frontier was the tenth largest industrial area in the country, started laying plans for antiaircraft defense here as early as 1950.
Several million dollars was subsequently appropriated and 1,000 men from Ft. Devens, Mass., were sent here in October 1952. the first Nike site at Model City was started August 4, 1954.
The 2nd AAA Group at Ft. Niagara is the antiaircraft defense headquarters for Western New York. In case of an enemy air attack, the headquarters would coordinate their activities with the Air Force's 15th Fighter Group at the Niagara Falls Municipal Airport.
Each of the group's three operational Nike sites are self sustaining. About 200 men at each station eat, sleep and work within the site.
The personnel responsible for getting the missile into the air are highly trained technicians. Electronics maintenance men, for instance, have all completed a 32-week course at the Army's guided missile school at Ft. Bliss, Texas.
All personnel associated with the actual firing of the missile go to the Army's firing ranges in New Mexico each year for target practice. Excepting for an actual enemy attack, no missile ever will be fired here.
Although no missiles are actually launched in this area, the efficiency of each Nike battery can be accurately tabulated.
Each site covers approximately 40 acres. Six to eight acres are set aside for a control area and the remainder for the launching area. There must be an unobstructed line of sight between both areas.
Various types of computers, radars and associated control equipment are located in the control area. In the launching areas, there are from three to six missile launchers. The areas are manned 24 hours a day.
Area antiaircraft officers are looking forward to the appearance of the Nike "B," the Army's latest guided missile. It has greater range and striking force than the present Nike. At least one launcher at each of the area sits is equipped to handle the new weapon. Presumably, all launchers eventually will have to be converted to accommodate the new missile.




Columbus Day Storm Stories - Chapter II - 2006
By Teddy Linenfelser
Scroll down for Chapter I
The following was submitted Saturday, October 21, 2006 by Dorothy Rowswell of East River Road.
The storm almost caused us to lose our trip to Peru, Chile, and Argentina. We were to leave from Buffalo airport, but when it was closed for the day, daughter Alaina took us to Rochester and we bought tickets to Miami to catch up with the main tour group. (Some Friday 13th...right?) It was amazing to see hardly a drop of snow around Niagara Falls airport....That is a mystery to me, why NFTA doesn`t have the ability to use that great facility, even in an emergency.
We enjoyed the breathtaking sites at Machu Pichu last week. Then we experienced an earthquake while sitting in the Lima Peru airport, and watched all the rescue equipment cruising around the terminal. Now we are in Chile, enjoying warm sunny weather, and taking every opportunity to tour. As I have told you before, we check Isledegrande whenever we can while away...It is good to feel connected to our wonderful Island.
The following was submitted by former resident Nancy Duysters of Naples, Florida.
It was so strange to see pictures from Grand Island on CNN, from Karen Sorbello. I was walking through the bar at work and looked up at one of our TV's that happened to be on CNN and I yelled out, "See, that is where I am from. There really is a Grand Island, N.Y." Everybody looked up with surprise, as if I had been lying about such a place. After watching all of the reports on the Weather channel, it sure reminded me of what we had gone through last year when hurricane Wilma hit Naples, minus the snow. I thought that you would enjoy knowing that someone from Grand Island did catch it.
The following is part of a recent email from former resident Sherrie Killian Bierbrauer (and her husband, Dan) now of New Bern, NC.
We just got back from a trip to Budapest. We went over to see our daughter, Jennifer, and her family. They work for the US Embassy there. While we were there we went on a week river boat cruise from Passau, Germany and back to Budapest, and needless to say we ran into Islander Joan Pax on the boat. Now is that a small world or what? The newspaper on the boat that came in English did have a big story about Buffalo's snow. We had a great time, but it's good to be home.




Columbus Day Storm Stories - 2006
By Teddy Linenfelser
Our Columbus Day 2006 snowstorm began mostly on the south side of the Island in the early afternoon of Thursday, October 12th. We had snowflakes as big as half dollars and the heaviest snow fell that evening when visibility was just about 0. The trees, still full of leaves, drifted up with snow and it all seemed pretty exciting to look out and see the white, picturesque scene.
However, the lightening and the constant cracking of limbs breaking throughout the evening and still sounding the next day, turned our delight in this early storm to dismay. We lost electrical power Thursday evening and heard of many others who lost theirs Thursday and Friday morning. Some neighborhoods including East Park in the area of Stony Point, lost power, had it restored only to lose it again.
I began making notes of the Fire Company's constant calls beginning around 5 p.m. and until we no longer had power to run the scanner. Fifty-six volunteer firemen, all members of the Grand Island Fire Company, worked around the clock from Thursday afternoon to at least Sunday.
Our ordeal here on Ferry Road was not in any way a hardship, and I kept feeling thankful for such things as hot water, a gas stove, a fireplace and plenty of food for a weekend of feasts! We do have a generator which took some experimenting to get power to first the refrigerator and later the freezer etc. Our phone service never went out and we stayed in touch with our family members.
I was concerned for some of our neighbors who range in age from about 75 to 88 but on Monday, most everyone was outside moving limbs etc. and seemed none the worse for wear.
On Friday night, Jim grill a couple of fabulous steaks from The Island Deli and Meat Market, located in the Contract Interiors plaza next to Martin's Fantasy Island. Having been ill and in the hospital just previous to the Surprise Storm, I took advantage of Jim's offer to continue to cook over the weekend. We enjoyed pan-fried chicken breasts over Caesar salad on Saturday night and with the electricity back on on Sunday he made good use of the oven and we sat down to a pork roast and home made garlic mashed potatoes that evening.
Our grandson, three-year-old Evan Linenfelser, was very excited to see all the snow Saturday morning and immediately asked his mommy, Laury, if he could go out and make a snow fort. Once he was taken to the window, and shown the huge tree that fell against their garage, he was content to play inside.
The only drawback I can think of about the weekend is the fact that since I was ill and didn't keep up with the laundry for just about a week before this storm, I was worried about running out of unmentionables which I did end up washing by hand and hanging by the fireplace with care!!
Now today is Wednesday, October 18, 2006 and I spoke with our town board reporter, former editor of two Island weekly papers, Joelle Logue. She is still without power, no gas stove etc. She described to me coming home from the airport over the weekend and having a taxi drop her off in a neighbor's driveway. She walked to her own where a huge tree was blocking it. She tossed her suitcase over the trunk and proceeded to crawl over it. You have to know Joelle who is about 5 feet tall. Where there's a will there's always a way. Joelle and her husband, Jerry, do not expect to have power before Sunday. Grand Island residents should be counting their blessings!
That's my story, such as it is. I'm hoping to hear from more of you who would like to share your Columbus Day Storm activities and pictures. Just email your stories to teddy@giecom.net.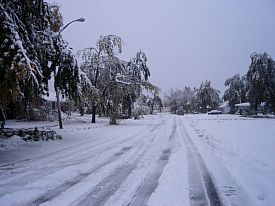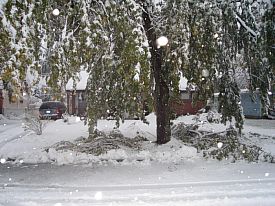 Dave Colbert took these photos in his neighborhood on Revere Road during the aftermath of the storm.
Click photos for larger view.
Editor's Note: The following was submitted Monday, October 16, 2006 by Nancy Anderson of Love Road.
"Regarding the storm - it is 12:23 p.m. on Monday, October 16th and I still do not have power on Love Road - out since 6 p.m. on Thursday. Me and the kids are camping out at Mom and Dad Hoover's house on Wallace Drive, who never lost power - playing lots of games and watching lots of movies. Aimee has to go home late at night with the dog because "Mikey" will not sleep anywhere else! Mikey used to be Janie Martin-Hiam's dog, until Aimee adopted him from her. We are doing okay, except the pain of clearing lots of tree branches and fearing the basement will flood and having to empty out the fridge and freezer. Hopefully we will get power within the next day or two, I just want my own bed!"
Tuesday, October 17th Nancy wrote
"Finally power came back on last night about 6:30 p.m. - thank God! Everything is almost back to normal. Have to have the electrical line replaced that was temporally put back on the house."
Editor's Note: The following was submitted Wednesday, October 18, 2006 by Dave Colbert of Revere Road.
"The power was out at our house by the time we got home from work Thursday, about 6:30 p.m. It was back on somewhat late Friday morning, about half voltage, and then went completely out again, not to return until Sunday night. We've had a generator for about a year now; however it was still in the box in need of assembly. Not an easy task in the dark. Friday morning, after being awakened by thunder, I ventured out to take some pictures. Compared to some of the horror stories I've heard, I think we got off pretty easy, more of an inconvenience than anything."
Editor's Note: The following was submitted Wednesday, October 19, 2006 by Carol Hamlin of Love Road.
"We finally got power back on Monday from Thursday about 5. I stayed until Friday and then took the dog and went to daughter, Stacey's in Lewiston. David was on midnights so he slept at the house and bailed the sump pump and came to Stacey's for a hot meal before he would go to work. Daughter Rachel came on Saturday as she, too, was without power on Commonwealth. I talked to my sister, Sue, in Nunda on Saturday and she said people from Tonawanda and Kenmore had come to Nunda to the lumber company that Jeff works at for generators! We thankfully had the big maple in the front yard cut down last June so we only lost tree branches in the backyard. I had gotten calls from a friend in California who wanted to know how we were and also from Missouri asking about us. Guess we were the top stories all over the country."


---



Beaver Island State Park 18 Hole Disc Golf Course - 2006



Photo taken from "Beaver Island Classic Website" Click photo for larger view
Posted September 14, 2006 By Teddy Linenfelser -
After living around the corner from Beaver Island State Park for over 30 years, Jim and I have decided to take advantage of the area once a week. We started out with a picnic at the water's edge at the entrance to the circle on the south side of the park. The following week we followed the same circle half way around and sat at a picnic table nestled among some trees as it was cooler and windy. Each spot was relaxing and pretty and definitely Grand Island at its best. A warm sun prevailed last Thursday evening when we picked a beautiful spot overlooking the river on "Beaver Island" where enjoyed another simple meal out of our picnic basket. What was different about this visit is that we weren't alone. Beaver Island State Park has a very popular 18-hole disc golf course, part of which is in this same area, and the traffic, though quiet, was continuous and fun to watch. Over the last few years I had seen the Frisbee "baskets" hooked to posts and to trees etc. and read about the new sport but had not seen it played. It's not about bringing your average Frisbee to the park. The players bring a whole set of specialized discs in different colors.
According to one disc golfer, "There are some really challenging holes. The best part is, it's right on the river so we take breaks and drink beers." My non-golfer husband remarked that he couldn't imagine anyone wanting to get involved. "It reminds me of Tiddlywinks," he said.
The following is from an internet website that I did not record the link for. It referred to the course as the Blue Heron Disc Golf Course. "The course features three sets of tees, so it plays alternately short or long. By most standards, the pro tees play long, with the total course length at ~6800 feet. Although the course plays mostly in the open, the baskets of several holes have wooded backdrops that punish approaches that go long. The course is perched on a ridge overlooking the Niagara River and its Blue Heron Lagoon, so as you would expect the wind can really whip up off the water. On most holes, the out-of-bounds park road lines one side of the hole, while out-of-bounds tall grass (buffering the lagoon) lines the other side. From the pro tees, the course almost plays like a ball golf course, since most of the holes play in the 450' range. All but the biggest arms will find that most holes require a drive, then an accurate approach, then depending on how good your approach was, either a short putt for par or a long one to save par. Only 3 holes are less than 300 feet, so deuces are a challenge. The signature hole is a toss-up: Both Hole 11 and Hole 13 play about 390' downhill straight towards the Niagara River."
As I write this, it is pouring out and an extremely dark Thursday morning. We may not be picnicking at Beaver Island tonight but I wonder if the true blue disc golfers will be out in spite of the weather!
A search of the internet will bring up pages upon pages of information about the sport. The following will give you a good idea of how popular disc golf really is.
"Products."
"Course Design and Installation."
"Photos."
"Beaver Island Classic."
If you would like to add your local (Grand Island, NY) two cents to this story, email me at teddy@giecom.net
Island resident Paul Stephens is very involved with Disc Golf Tournaments, Classics and the Can-Am/PDGA C-Tier events.


---



1973 Softball Team Still Going Strong - Winning Championships
Posted September 7, 2006

By Bill Costello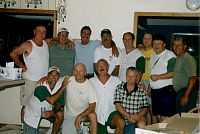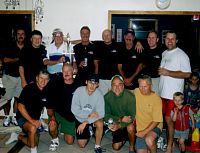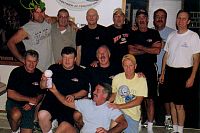 Picture 1: 2003 (front) Stan Pietras, Hank Madia, Scott Allen, Art Pelletier; (back) Jim Malaney, Al Raepple, Mark Raepple, Jay Raepple, Ed Dinsmore, Mark Frentzel, Bill Costello, John Braddell.
Picture 2: 2004 (front) John Braddell, Scott Allen, Eric Anderson, Stan Pietras, Art Pelletier, little guys Seth Jackson, Max Costello; (back) Buddy Boss, Bill Costello, Al Raepple, Mark Raepple, Hawk Madia, Jay Raepple, Mark Frentzel and Bob Jackson.
Picture 3: 2005 (front) John Braddell, Bill Costello, Scott Allen, Art Pelletier, Mark Raepple (in front); (back) Bob Jackson, Al Raepple, Hawk Madia, Stan Pietras, Jay Raepple, Buddy Boss and Mark Frentzel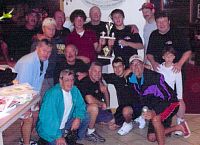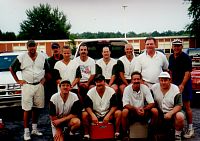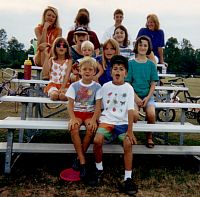 Picture 1: 2006 (front) John Braddell, Scott Allen, Al Raepple, Dale Dulniak, Brett Pietras, Stan Pietras, Max Costello; (back) Jay Raepple, Art Pelletier, Pat Monti, Eric Madia, Hawk Madia, Patrick Madia, Jim Mikulsky, Bill Costello
Picture 2: Huth Road School (front) Mark Frentzel, Scott Allen, Mark Raepple, Bill Costello; (back) Stan Pietras, Jay Raepple, Art Pelletier, Buddy Boss, Ed Dinsmore, Ray Billica, Jim Malaney, John Braddell
Picture 3: (front) Josh Billica, Brett Pietras; (2nd row) Jared Billica, Megan Malaney; 3rd row) Noelle Pietras, Amber Malaney, Emily Dinsmore; (top) Meg Pietras, Barb Sullivan, (not sure of boy, Debbie Billica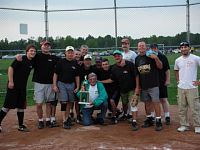 2006 Team - Click photo for larger view.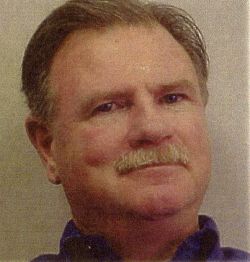 Jim Malaney

It was a high, twisting fly ball, arcing high over my head and heading out to short right field. I couldn't tell how far it was going, or if I had a chance to catch it. I was playing second base on the Lakeside Sod slow pitch softball team in August 1985, and we needed that out.
The team was put together in 1973 as the Class of '68 back when Nixon was still president. Mark and Jay Raepple were charter members of that team along with Steve Van Hattum, Jim Malaney, Dave Hennigar, Eddie Braddell, Tom Kane, Bill Aydelotte, Dave Wunsch and Jim Maurer. Some of those guys had also been charter Little Leaguers, playing at the first field where HSBC is now located and later at Staley Road. I joined in August 1975, just after the team had acquired my brother-in-law, John Braddell, off waivers from the garbage men.
There were two outs in the bottom of the sixth, and we were in a low-scoring playoff game against Dick's Del-Way. Dave Ragnar was on first and Dave Carminati was the batter. Our right fielder, Tom Edwards, was playing Carmo deep to respect his power. I went back, back and back for the ball and at some point gave up on it, it just had to be Tommy's. Maybe it was mine, Tommy held back, and finally raced in at the last moment to make a diving effort.
Slow pitch was all the rage in 1985. There were eighteen teams playing each night, A, B and C leagues, three nights a week on Grand Island. Everybody had to be an Islander and you couldn't play on more than one team. The Thursday A League was the best, and we were a playoff team year after year, usually losing out to the Bedell House team led by the Backlund brothers, Artie Pelletier, Mike Dowd and John Podlucky. We beat them now and again, but they'd break our hearts in the playoffs. We were good in 1985 and thought maybe this was the year, but we had to beat Dick's to get to them, and our bats had been silent this night in a 1-1 tie. Great defense had kept us in it and we needed one more play to keep it going.
Tommy's dive came up short as Ragnar ran from first with two outs and would not stop at third. The ball could have caromed off Tommy and gone to Jay Raepple, the right center fielder with a major league arm, who surely would have erased the relentless but not speedy Ragnar, but, no, the ball bounced to me. I scooped it up, heeding the pleas of "HOME" from the infielders, and I turned and made a perfect throw. Now I was a pretty good player myself, but my arm was, as Gene Masters had said years before, more squirt than rifle. Predictably, the throw died about five feet short. Ragnar danced home and we lost 2-1.
Finally, in 1986, we knocked off the Bedell House in the semis and beat McInerney Trucking in the finals, with the McInerneys and Shoemakers, to take the A League championship with that core group we had started with. When guys had left town or retired from playing, we added my brother, Mike Costello, and Jim's brothers, Mike and Kevin Malaney. Scotty Allen was recruited in 1978 and brothers-in-law like Don Pilinko, Kevin Kelley and Stan Pietras joined us later. Jim Malaney's bar sponsored us for a few years and we were called Brothers '68. Later, Labatt's became our sponsor and then Lakeside Sod. After one game in probably 1977 or 1978, on a particularly nice day, we went to my house instead of a bar, fired up the grill and had a cookout, starting a new tradition. It became a family thing, everybody brought the wife and kids. Someone would go shopping for hot dogs and sausage and Jim Malaney would sweat as he cooked.
Our victory in 1986 was our last hurrah in the A League and we never even made the playoffs again. We knew we were destined for the B League when, in a game at K3 (Kaegebein Diamond 3), Peter Pitts and two other guys hit balls over the church in the first, and after a half-inning we were down 18-0. Even Scotty Allen had to admit it was time. We moved to the B League, winning four or five B championships in the 90's. Old friends from the TC's team, led by Doug Bullock with four McDonnells and Charlie McDonough, challenged us with great games every year. We'd play them two or three times each year and we'd win or lose by one or two runs. If we didn't win the championship, they did. In one playoff final we led by three going to the bottom of the seventh, but they rallied and got to within one with the bases loaded and one out. They got two straight clean singles to the outfield and didn't win. How could that happen? Artie Pelletier and Kevin Malaney each threw a runner out at home, and Chuck Pembleton tagged out Vince Filosofos and spiked the ball on home plate. Mark Raepple won it with a hit in the eighth.
Artie Pelletier, from the old Bedell House team, joined us in 1992. He hadn't played softball for a few years, so I asked him to join us. Soon he was playing three nights a week and even hardball on Sundays. Eddie Dinsmore joined the team in 1986, Stan Pietras in the late 80's, first in fast pitch and then slow pitch, and my law partner, Mark Frentzel, in 1992 or so. Chuck Pembleton lived across the street from K3 and showed up one May with his glove in case some team was short. We were, signed him up and he played ten years before he moved to Florida. Ray Billica joined the team in the late 80's before retiring to coach soccer in 2001. Many times in those years we had the after-game party at his house. Rom Figler signed up in the 90's and defected only last year to an A League team. Alfons Raepple has been a fixture since the 70's, usually keeping score and giving Mark or Jay errors on plays no one could make. You can see him in the team picture, as much a part of the team as anyone. John's Pizza has sponsored us for many years now, which changed the menu from hot dogs to pizza, but the family party atmosphere stayed the same.
When Hawk Madia joined the team in 2002, he fit the standard of the team. He was old, the Class of '66 as a matter of fact, he liked to play and to have a good time. His house on Meadow Lane was perfect for the after-game party or any other party for that matter. But when we only won a few times that year, it seemed that, while we were still having fun, trophies were out of the question. What the heck, it's fun to play and we get together to have a few beers and John's pizza and wings, so where's the down side?
2003 seemed to be more of the same. We struggled along with a .500 record and had a doubleheader scheduled at Huth and Mark, Jay and Stan were playing in a golf tourney. We were short and Hawk went down to the other field where a girls' softball game was going on and he found a guy named Bill, which gave us enough. We avoided the forfeit, lost the first game, but managed to win the second, turning the season around, and we made the playoffs by finishing in fourth place.
The schedule had us playing the fifth place team first, and after we won, the first place team, Picasso's, on the same day. Doubleheaders were definitely not our thing, but we played a fantastic game and knocked off Picasso's, Jim Mikulsky catching the last out in right field in the dark with the winning run on base. We had to play the Moose in the finals the next Thursday, and I stopped at HSBC and saw Eva, who worked there and kept score for them. "Go easy on us," she said, "it's our first finals." "Go easy on US," I responded, "it'll probably be our last." It was a great night as we finished off our improbable run in the playoffs, winning 11-8. Jim Malaney had a great game, but got hit with Ed Dinsmore's perfect hit up the middle with the bases loaded and two outs, and I thought I had seen everything. Ed had a great year, but was tired of the long drive from work each week. He had his best day ever, going five for five and catching the final out on a fly down the right field line. Ed made the catch and kept right on running, never to play again. The party at Hawk's was epic; what's better than one you didn't expect? The team picture ran on Isledegrande and Steve Van Hattum had a copy on his refrigerator in Atlanta for a whole year.
In 2004 we reloaded with thirty-something outfielders Bob Jackson and Eric Anderson, and finished second, only losing twice. We avenged both losses in the playoffs to win our second straight with a 14-2 record. Mark Raepple led us in hitting and home runs, still playing like he did in the 70's, a great hitter, amazing arm, and even headfirst slides. Jay played just as well, and we all wished that Betty had had triplets. Scotty Allen was still playing shortstop, making most, if not all the plays. John Braddell has been the winning pitcher close to 300 times over the years. Doesn't that qualify him for the Hall of Fame? We five are the senior members of the team, from 29 to 34 years. Unbelievable. Life-long friendships.
Last year, the Recreation Department threw us a curve, putting the A and B teams together in one league. We had no illusions about playing A teams, but Linda put a second tier of playoffs on the schedule for the teams that finished fifth through eighth. We had our eye on that, finished sixth, and then won twice in August to take that second tier. In the final of that flight, we played the Sandlot Dawgs, a mostly young team led by John Edwards, the son of old friend Tom Edwards. What goes around comes around. They jumped out to a seven run lead in the first inning, but we plugged away and finally caught and passed them. Even with the two young guys, our eleven players that day averaged 50 years old exactly.
Which brings me to 2006. We all had heavy hearts when cancer took our friend Jim Malaney in November of last year. A great friend, a founder of the team, even a sponsor for a while. We kept playing and toasted to him regularly and often. The year started badly when Mark Raepple had knee surgery and others left. But we added Dale Dulniak, Pat Monti and sons of players, Brett Pietras and Patrick Madia to the nucleus, and we played well enough to finish in second place with a 7-3 record. In the playoffs we beat the Chocolate Starfish on John Braddell's seventh inning single, 10-9, and the Sandlot Dawgs, 15-7, for the trophy. Four in a row for the Boys of August! Pat Monti brought his ice pack to the game for a bad shoulder, which we could have used for Artie's back, Hawk's hamstring or my shoulder. Pat had four hits and then announced his retirement from softball after only one year with us. Stan Pietras was four for four as well and he and Hawk Madia were especially proud to share this championship with sons, Brett and Patrick. Jay Raepple wants to quit, but he said he'd play until we lose, so it's one more year for him. How long can we go on? As we talked about it, my son, Max, walked by with a slice of pizza. Max is seven, Cheryl's and my surprise baby of 1999, ten years until he's eligible. Is ten more years out of the question?


---



A Little Bit Of Country - 2006
By Justin Sondel - Posted August 17, 2006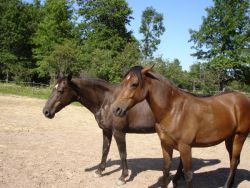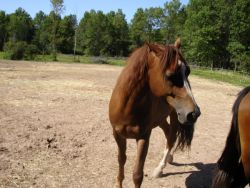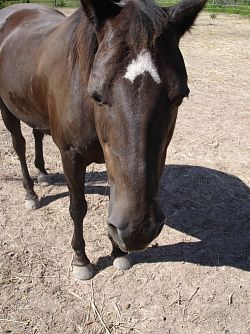 Click photo for larger view
While Grand Island would be considered by most to be a suburban community there is a considerable section of the population that goes largely ignored. The Island is home to numerous barns that house a large number of horses, goats, and even pigs. There is a 4H Club (an organization that meets to discuss proper care for and showing of barn animals) and a good portion of horse owners who compete in horse shows. As opposed to a suburb such as Tonawanda which is too densely populated for horse ownership, Grand Island has plenty of green space for large animals, such as horses, to live.
To own a horse on Grand Island there are ordinances which must be followed. For the first agricultural animal owned one must have at least two acres of land and for each agricultural animal thereafter, another acre. Horses are not the only large animals kept on Grand Island. An agricultural animal permit, which can be obtained through the town's zoning department, is required to own animals such as swine, goats, and even llama. Also, one must have a proper barn to house the animals which must be inspected by the town's zoning enforcer, John McCarthy. To ensure that horse (and other agricultural animal) owners do not cause problems for their neighbors there is a list of required forms that must be completed before a permit is granted. Things such as a site plan and a waste management plan not only protect the comforts of neighboring residents, but also protect the environment. Any questions regarding agricultural animal permits may be directed to the town zoning board, the number of which can be located on the Grand Island town website.
Although owning a horse can be more work than one might expect, it is also a very rewarding hobby. It teaches young people involved with it, values of responsibility, pride, and dedication. The 4H Club on Grand Island, run by Tina Giambra of Staley Road, has 14 members. In the meetings young people learn all of the knowledge that is essential to being a responsible horse owner and much more. The 4 H's stand for Head, Heart, Health, and Hands, values of responsibility and community that these young people will carry with them throughout their lives. Beyond horse care they are even taught such in depth things as how to properly grow and culture agricultural products such as hay. One of the members of the club, Ember Holmes, had great success this weekend at the Erie County Fair showing Ms. Giambra's horse Mason D. Brown, taking the prize for Grand Champion in the Walk/Trot division. This sort of accomplishment gives young people the sense of dedication and pride that essential to life as an adult.
So while people might see strip malls and residential complexes as they pass over the Island, they are missing a very substantial and thriving portion of the community. While Grand Island is largely a suburban community it is important to remember that some of your neighbors are just a little bit country.


---



Grand Island's Points As UNO Site Listed
Buffalo Evening News - January 18, 1946
Posted By Teddy Linenfelser on August 10, 2006

Special to The Buffalo Evening News.
Niagara Falls. Jan. 18, 1946. . .
As a supplement to its Navy Island proposal as UNO headquarters, the international committee for the purpose today sent an additional printed statement to the Preparatory Commission, setting forth the advantages of Grand Island.
The supplemental statement, pointed and forceful, explains that the object of the committee's promotion was switched from Navy Island to Grand Island when the Preparatory Commission voted for a site within the U.S. and it formally presents Grand Island for consideration.
Grand Island, the statement declares, "offers the required facilities in a region rich in historical and cultural associations and . . . would have as a site for the United Nations Organization a dignity and character all its own."
"Placing the United Nations Headquarters on Grand Island (and/or Navy Island) with its two connecting bridges, approachable as it is through either Canada or the United States, very definitely permits the retention of whatever international character the members of the UNO may wish to preserve or develop," the statement continues.
"It is believed that if desired, temporary buildings and homes could be erected on Grand Island as quickly and probably more quickly than at almost any other site. The land is generally level. Excellent highways permit prompt access to any section. Only a few frame farmhouses and small summer cottages - none of any size - would have to be razed. Water, natural gas and electrical facilities are immediately available and sanitary equipment could be installed very quickly.
"Adequate and suitable temporary accommodations for meetings, assemblies, committee rooms, staff offices and living quarters are immediately available in the City of Buffalo and in other localities throughout the Niagara area which can be used until the permanent buildings are constructed and become available on Grand Island and/or Navy Island."
The statement is signed by Roy H. Davis, Chauncey J. Hamlin and John A. Williamson for the International committee.
Click for "Isle Eyed For UN Site" by Marion E. Klingel, published in the January 20, 1989 Island Dispatch (scroll down for her personal comments)


---



'Living Water' Of Indians Dies
by Jeanne Pontius Rindge
Unknown Publication
Posted By Teddy Linenfelser on August 3, 2006

Is Monahinga - the "Living Water' - dead? Since antiquity one of the famous landmarks of the Niagara Frontier - second only perhaps to the great Falls themselves - the Grand Island spring apparently has disappeared.
Forgotten as the ancient tribes which gave it name, it remains only a memory. Across two centuries march the names of those restored to health by the medicinal waters of Monahinga Spring: LaSalle, Red Jacket, Lafayette, Daniel Webster, and a host of the less famous.
Twice, at least, before the spring sank into oblivion, the white man failed to exploit it as he had planned. The "City of Ararat" - dream of the New Jerusalem which was to raise its ramparts about the ancient spring - died aborning. So, too, the "famous family resort, Monahinga Park," whose elaborate plans centering about Monahinga Park never materialized.
Famous Among Indians
And now? Empty fields where once rose the protective canopy of great, white oaks which gave life to the Living Water and to the nature-conserving red man!
A yellowed brochure - which somehow failed its purpose - pictures the spring site and the projected park.
According to tradition, the spring was famous among the Indians. From far and near they came to it for strength and health, ascribing to its miraculous powers. The poetic Kah-Kwahs Indians - later destroyed by the Iroquois - gave it the name "Mo-na-hin-ga," Living Water. The less poetic whites called it later, "Sour Spring," because of its tart taste.
The Senecas brought LaSalle to Monahinga in 1678. In his memoirs he wrote, "I was seized with a fit of colic shortly after our party had landed and learning of my distress, Go-ya-wa, a tribal physician of high repute among his people, beckoned us to follow him. Arriving at a spot where a spring of water welled from the ground, Go-ya-wa called it Mo-na-hin-ga and bade us drink. It was a most refreshing draught and a few moments later, I felt relieved of my distress. The water of the spring is held in very high repute among the Indians who attribute cures of a number of evils to its strong medicinal powers."
Poor Business
Later, LaSalle reports, the water cured three of his helpers of scrofula.
Dr. Cyrenus Chapin, a leading figure in the defense of Buffalo at the time it was burned by the British in 1813, once wrote himself out of a fat fee, in this manner:
"My dear P ________:
"There is no use in filling you up with any more drugs. Go to Grand Island for a few weeks. Take some canvas with you and build a tent near that sour spring. Begin with it before breakfast - and last thing at night. You will not need a doctor."
For all his greatness, Red Jacket was subject to periodic sprees. In 1827 he was deposed as chief because of his intemperance. At the suggestion of Dr. Chapin, friends took Red Jacket to Monahinga and filled him with the medicinal waters. On the next day, according to an old record, Red Jacket made his "last public speech, the most brilliant oratorical effort of his life which resulted in his complete restoration as chief of the tribe."
Sold for Lumbering
In 1825 Gen. Lafayette was taken to Grand Island to drink from the Living Water. In that same year, Maj. Mordecai Noah bought 2550 acres surrounding the spring. Here he envisioned the great "City of Ararat," the New Jerusalem - refuge for the Jewish people. Through his magazine, the "National Advocate," he advertised his venture, but found little response.
The Monahinga tract then was sold to a Boston lumber syndicate of which Daniel Webster was a member. Grand Island's pride - the white oak - became famous for its quality. It now is exhausted.
Webster visited the Island annually to check the company's books and "take his health" in a small cottage near the spring.
In the latter part of the century, the Monahinga Park development was projected. Its advertising brochure pointed out that "summer cottages or lodges containing three or four apartments finished in pretty and tasteful simplicity and to meet all requirements may be put up at a cost of from $150 up, on easy payments."
But There Was No Park
"The extraordinary immunity from sickness," it claimed, "is no doubt due to the great quantities of life-giving ozone which is generated by the vast volumes of water which sweep by on both sides of Grand Island and which assures an abundance of very pure and wholesome air."
The spring itself was said to contain as many health-giving properties as the great spas of Germany.
But in spite of Monahinga's long history and the carefully advertised "handsomely designed family home," the park, apparently, never materialized.
Sour Spring Grove, a flourishing picnic spot in the last century, was situated about a mile from the spring whose name it used. John Huling of Grand Island, who ran concessions at the grove in the 90s, recalls the spring at that time. "We used to go there for mushrooms," he says. "The spring was sided up with boards, but wasn't in use that I know of."
Mr. Huling and Fred Turner, both of whom know the Island well, place the spring site on the present property of Robert G. Mitchell of Harvey Rd., about 1 1/2 miles north of the South Bridge. A search of the area, however, failed to discover it.
Mr. Turner says that the water which runs beneath the homes in that area is high in iron, magnesium sulphate and other mineral content. Doctors have remarked - as did Dr. Chapin more than a century ago - upon its health-giving properties.
Monahinga may be gone but deep in the rocks of Grand Island, the "Living Water" is living still.




X Marks the Spot . . If You're Lucky - July 2006
A Story of Grand Island/Niagara River Treasure
Originally published in the Buffalo Magazine - March 1967 - Vol. 42 - No. 3

By Dick Burke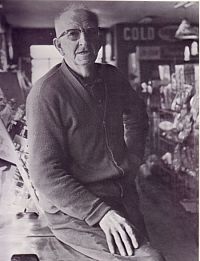 Reginald P. Long, former supervisor of Grand Island and storekeeper, had his own story.
Photo by Nancy Tobin Willig - Click photo for larger view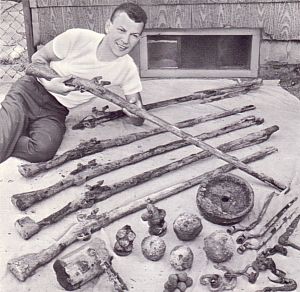 Bud Narachi, with weapons recovered from the Niagara River.
Photo by Buffalo Evening News - Click photo for larger view

Posted at Isledegrande.com July 13, 2006 by Teddy Linenfelser
There's no antibiotic for the treasure fever that lures divers to seek underwater paydays

It was so old a ship - who knows,
who knows?
And yet so beautiful. I watched
in vain
To see the mast burst open with a rose,
and the whole deck put on its
leaves again
--The Old Ship, by James Elroy Flecker

Spanish pieces of eight, those silver-glinting come-ons of treasure seekers throughout this hemisphere, were taken recently from the Niagara River and there is legendary French treasure on Grand Island and its historic Burnt Ship Creek.

"The Great Lakes are loaded with treasure," says Walter Remick, of Great Lakes Research in Cleveland, "and there are payday wrecks available to scuba divers and hard-hat divers - but only the energetic searcher is going to make out."

But before you plan a quick research trip to the library and hurry home to get the boat ready or sharpen the spade, keep two things in mind: "Treasure maps do not actually pinpoint treasure. If the exact site was known it would have been dug up long ago." This is the advice of Robert I. Nesmith of Rye, N. Y., an international authority on pirates, sunken galleons and early Spanish coins.

Another bit of advice winnowed from my own years of treasure hunting from Key West through the Bahamas and into the Great Lakes: You may start out on one search, but invariably you will trip over a half dozen others criss-crossing your main. effort.

Take the Burnt Ship Creek case. For years, you've heard of two ships beneath the waters there, one containing money. You start wading through volumes of local and regional history. One item reads: "Some historians claim that Joncaire, who was in charge of Fort Little Niagara, engaged in building the French bateaux on the island . . When the British took over in 1760, he is said to have burned these boats in the bay at the end of the island and thus it has become known as Burnt Ship Bay."

(Incidentally, although there were many hundreds of bateaux used in local waters, not a single one has been recovered.)

A paragraph in another book reads: "There is tradition that they (the French who escaped from the 1759 battle of La Belle Famille) burned their ships in the Niagara. An indentation in Grand Island still is called Burnt Ship Bay and it is claimed that for many years the charred hulks of one or more vessels could be seen there. But since the French never built on the Niagara after the time of the Griffon, anything larger than bateaux, the legend is deceptive, at least."

This is cold water on your hunt. But read on. Another source talks of a small inlet of deep water "called Burnt Ship Bay in which two sunken hulks of vessels, said, by tradition (and no doubt truly) to be driven in there from Chippewa by the British forces and destroyed by the French Commanders. . . In very low water the timber heads of one of these vessels may be seen a few inches above the surface."

You eat up all available material hereabouts, then spend days off in libraries in neighboring Ontario towns across the swift Niagara. (It was in this river, off Frenchman's Creek that three Buffalo Aqua Club scuba divers - John Kowal, Walter S. Wilczak and Paul A. Cleaver - found the silver pieces of eight in September 1963. They were common among all seamen 150 years ago. The find was made in the ribbed wreckage of an 1812 ship found weeks earlier by Bud Narachi and Donald Rosenthal. They recovered muskets, cannonballs, two small cannon and navigation instruments.)

In the unfamiliar Canadian libraries, your trail freshens when you read that early settlers on Grand Island used to take chain, shot and iron from the sunken hulls of the French ships. "Burnt Ship Bay derives its name from the circumstances here related," you read.

Along the way of treasure seeking, you will stumble on a hard fact: Weeks and weeks of dry, eye-straining research will precede that instant when you strap on a tank of compressed air, adjust your face mask and make the plunge toward that algae-festooned submerged wreck. Or before you turn over one spade of earth.

But take heart. Kip Wagner, who made treasure-diving history by finding the millions amid the sunken 1715 Spanish fleet off Florida, first dived into the Library of Congress before striking it rich beneath the waters off Sebastian Inlet.

After all your reading is done and you have exhausted all available books on the subject, you take another tack. You check with the historians of the locality involved. On Grand Island it is Mrs. Theodore Klingel. She says Reginald P. Long, 77-year-old former Erie County supervisor, knows a lot of Island lore. You stop in at the store he runs on the West River Road. You tell him what you're looking for - some hard information on the sunken wrecks in Burnt Ship Creek. He shakes you up with his own treasure story.

"My grandfather told me about a couple of men who came over here one time from Tonawanda. They gave him $5 for the use of his wagon and also to help them dig. He showed them Burnt Ship Creek. They got out some kind of a map and asked him if that particular tree over there was black walnut. He said it was and they started measuring off distances. My grandfather suggested they measure from a bigger and older black walnut tree. They said he was right and after measuring they began digging. After a while they lifted out an iron-bound sea chest and took it back over the ferry.

"The reason I remember the story is my grandfather used to take me up there and show me the hole left by all the digging."

You listen intently, making mental notes. Then you inquire about those two French ships.

"There was only one," he says with unhesitating sureness. "But it's buried under silt and swamp now. The creek has changed. That old ship was deliberately run aground - on the Island side of the creek, not Buckhorn Island."

You feel somewhat satisfied. The book stuff and this story seem to jibe, roughly. At least one of those elusive ships you've read about is someplace at the bottom of Burnt Ship Creek. You thank Mr. Long and start for the door.

"It wasn't a French ship," he says as an afterthought. "It was from the War of 1812. I'm certain. I had a gun and some shot off it for years, but we had a fire here some years ago and the stuff disappeared."

Treasure hunting frequently pans out like this.

But you yarn about the episode in a letter to a fellow treasure buff who lives near Cape Hatteras. Back comes his note: "Don't give up on Grand Island. Did you ever hear of the gold and silver coins found there in 1888? One was dated 1537 and coins of later dates were found nearby and two French frigates were alleged to have been scuttled nearby, one with a pay chest on it. The coins were found in a circular stone foundation at the water's edge. This stone base was exposed by a storm which had lowered the water."

There it is again, with nagging insistence. Two French ships. And money. The date on the coins - some not too far from the 1759 date of the French-English collision at LaBelle Famille.

You get off a half dozen letters (Treasure hunters keep a fleet of letters sailing back and forth.) From Arlington, Va., comes: "The house is not far from the water, as ships used to unload cargo there and it is believed a number of chests are buried nearby . . ."

On with the bifocals and you hit the libraries again, looking for more obscure sources and references.

J. B. Lippincott Co. in 1896 published the very material you want. It's Charles M. Skinner's Myths & Legends of Our Own Land. You find what you want on page 286, Vol. II. There it is, the pristine story of a Frenchman, Clairieux, money chests, buried French ships and coins exposed by a gale.

You're off and running again - toward more research. The fact that the gale occurred in 1888 sounds like a good place to start testing the tale. You plow through weather history and records. Wow! It's enough to trigger hypertension: That was the year of the fabulous Blizzard of '88. Locally, there was no snow but there was sustained high wind which exposed area beaches. . .

Any map of a locality where treasure is supposed to be buried is a treasure map. There are authentic ones, of course. But most of those printed are published as wall decorations. Sometimes they are of some historical value, and they are exciting to the eye.

A real treasure map usually is a navigation chart, with X marking the spot - if you're lucky. The best treasure maps are those precise and technically excellent charts issued by the U. S. Army Corps of Engineers. Companion pieces are the geological quadrant maps issued by the U. S. Dept. of the Interior.

These are the aids you want when you decide to go after the La Jean Florin and its reputed $500,000 cargo of gold and silver. She went down July 2, 1721, off Barcelona, N. Y. Or the Anthony Wayne, a steamer lost off Windmill Pt. with whiskey and $100,000 in gold aboard.

There is no antibiotic available for treasure fever -whether it's submarine wreckage or land-bound booty. The best medicine is to get from the Library of Congress its new 29-page booklet, A Descriptive List of Treasure Maps and Charts. Take as frequently as required.

Editor's Note: Send your opinions on this article and your treasure stories regarding the Grand Island area to "teddy@giecom.net".




Dairying On Grand Island, N.Y. - 1933
30 League Members Have Empire of Their Own in the Middle of the Niagara River Near Buffalo

By Ted H. Townsend

Published in The Dairymen's League News, 1933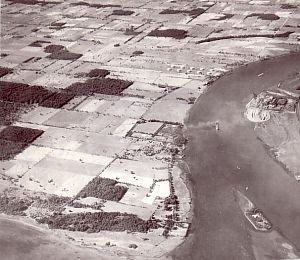 An airplane view of Grand Island showing some of the League farms in the foreground.
Click photo for larger view

Posted at Isledegrande.com June 22, 2006 by Teddy Linenfelser
"Thirty dairy farmers on an Island. Milk brought to market on a ferry. It sounded fantastic when John H. Drought, Division Representative at Buffalo, said there were 30 dairy farms on Grand Island in the Niagara River. It was worth investigation."
For this complete story published in 1933, click "Dairying On Grand Island."


---



100+ Years Of Boat Racing On the Niagara
"Thunder On The Niagara" - June 3-4, 2006
Posted June 1, 2006
By Teddy Linenfelser

Click photos for larger view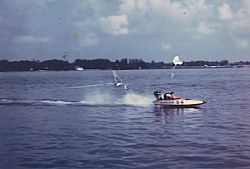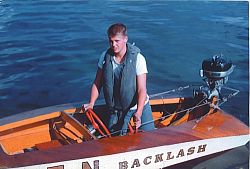 Mike Sceusa and his boat Backlash in 1961. Click for "Mike's Story"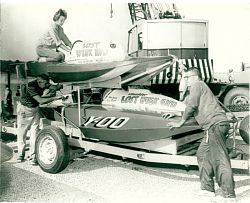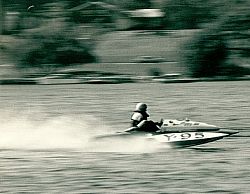 (left) Gene Roesch, with daughter Lynor Roesch Turner and son, Gary working on the "Lost Week End" in July 1962. (right) Gary is driving Frank Reichlin's "Miss Peggy" in the 1970s. Click for "Gary's Story"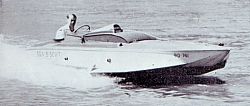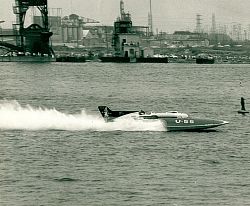 (left) Al Brinkman in "Sea Biscuit," 1942 - (right) 1960 photo of "The Gale" owned by Lee Schoeneth and driven by "Wild Bill" Cantrell, both of Detroit
Be sure to click photos for larger view.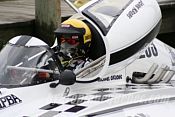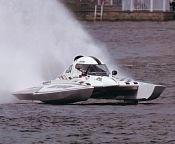 John Krebs will be driving a new boat for Lauren Malkiewicz in 2006. John has taken 5th in National Modified National Points, 2005 "Skeeter Johnson Memorial National Modified Champion," 2nd in National Modified "Power in the Park" Portsmouth, VA, and 4th in the 2006 National Modified Eastern Divisionals.
Be sure to click photos for larger view.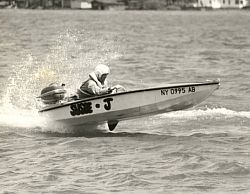 Rollie Radder driving his Susie-J on August 28, 1961. Click for "Rollie's Story"

Be sure to click photo for larger view.

The thrill, the noise, the power, the excitement and the carnival atmosphere of yesterday are all part of what "Thunder On The Niagara" is all about and what brings thousands to the Niagara River shores to witness the extremely high-speed hydroplanes on the rough course of the narrow and swift Niagara.
Boat races have been planned and cancelled in recent years with the last races taking place in July 2001 at North Tonawanda's Gratwick Park. However, "Thunder On The Niagara" Hydroplane Races are definitely set to take place this weekend - from 10:30 a.m. to 6 p.m. Saturday and Sunday, June 3-4 at Gratwick Park. General chairman is John Krebs, Commodore of the Niagara Frontier Boat Racing Association. Cost to get into the park for what should be the best view is a $2 donation to benefit Carly's Club. According to Krebs, racers will include Island residents Greg Barker (Owner - Honey Bun - S-9), Don Less ( Owner - CentsLess 12 - E-600 & CentsLess 14 - E-500), Joe Less (Driver - CentsLess 12 - E-600), Ken Brodie II (Driver - CentLess 14 - E-500), Alan Bush (Owner/Driver Brand New Boat), Lauren Malkiewicz (Owner - Just Crazy E/NM-233), and John Krebs (Driver - Just Crazy E/NM-233). Former Islander, and three-time national champion, Dan Kanfoush, now a resident of Niagara Falls, will also be racing.
A History of Boat Racing on Grand Island, N. Y.
The 100+ years of boat racing on Grand Island has yielded many winners and world champions.
Boat racing off Grand Island, N.Y. goes back to 1905 as the Buffalo Launch Club's fame as a power boat racing club began when the team of George and Harry Elliott won the club's first regatta cup with a spectacular record speed of 18 mph. Races were held over the course of the Buffalo Launch Club on September 8, 1906 and included the combined fleets of the Launch Club and the Motor Boat Club of Buffalo. Click for BLC 1906 Race Story.
Over the next 10 years the Launch Club regattas were an annual Niagara River sporting event, drawing a list of nationally known sportsmen including Edsel Ford, Gar Wood, Dick Locke, Horace Dodge, William J. Connors, Robert Ringling and Harry Greening.
The BLC received a sum of $5000 from the City of Buffalo as an inducement to run the race course past Riverside Park to benefit the general public. There are conflicting reports of what caused the canceling of the city's "grant." One is of a boat careening into the Park shoreline, injuring several people, the withdrawal of the funds and the end of the International Regattas in the mid 1920s. Another report was that the races ended due to the fact that "pleasure cruisers" became the popular boat of choice for many BLC members in the 1920s and were dominating the Club's boating activities.
During the Regatta at the Launch Club in 1922 Horace Dodge with his Baby Holo won the international trophy event with a speed of 64.06 miles per hour.
New in 1927 were the outboard speedsters and Francis Brobeil, driving his K-D-Did won the race at the Buffalo Launch Club regatta. Miss Buffalo lost to the Miss California driven by Dick Lyones of Los Angeles in the 151 division in a field of 10 boats that weekend. And in the BLC regatta of 1929 Brobeil was the winner in Class B and C outboards. The Buffalo International Aquagatta program dated June 1942 referred to the 1930 BLC Regatta as a "one-man show, presented by Fran Brobeil who won all but one heat of outboard hydroplanes and piloted Bob Huntley's Miss Buffalo to a 3-heat win in the 15` Division. Drivers in a regatta at the Sandy Beach Yacht Club in 1941 included famed band leader of the Royal Canadians, Guy Lombardo, driving his Tempo II, and Al Brinkman of Buffalo, N.Y., Canadian National 225 Champion at the time who had not yet moved to Grand Island.
Launch Club Commodore C. Roy Keys put his new hydro-drome through the test in 1928. According to a newspaper report, "the hydro-drome, like an unleashed greyhound, roared into the water, rose majestically on its stilts until the whole bottom of the boat was visible."
A pleasure ban including the operation of power boats took place during the World War II. The exception to this ban was speed boat contests. The Mercury Power Boat Club sponsored a speed boat regatta at the Bedell House on Sunday, June 4, 1944 when racers included Islanders Paddy Fix, Dick Voight and Ollie Howard. The boat races continued every other Sunday off the Bedell House.
The Buffalo Launch Club purchased another 165 feet of riverfront in 1946 and enlarged the basin and dock facilities. Speedboat racing, "sparked by George J. Trimper, former boat racer and world record holder," was revived at the Club in 1947 and drew 25,000 spectators to the Island. These annual international regattas over the Niagara River course put the BLC back in the forefront of major boat racing across the nation. In 1950 and again in 1952, the Buffalo Launch Club became the recipient of the most coveted award, "Outstanding Drivers' Regatta in the World." It was George Trimper and his committee who conducted the regattas for 14 years, drawing the most competitive of the limited and unlimited racing teams. Not once, but two years in a row, the American Power Boat Association pronounced the BLC's international regatta as the best regatta staged on the continent.
The 48-cubic-inch runabouts were the newest class of racing when the BLC's International Regatta was held in August 1950. Joseph Van Blerck Jr. in his reliable "Aljo" won the national championship in the seven liter class when a reported 50,000 people witnessed the Sunday races. Grand Island's Al Endres, driving his "Sour Puss," took a fifth place but it was Guy Lombardo's "Tempo VI" that won the feature event for unlimiteds by nearly a mile. A late afternoon feature was a race for old-timers' speed boats.
The annual two-day regatta off the Buffalo Launch Club in August 1953 was held on the "extended" 2 1/2 mile Niagara River course. The event attracted over 150 entrants, including many national and world champions in competitions for runabouts, hydroplanes and seven-liter boats. Among them were Sherm Crechfield, national champion in the Class E; and former world record holder, Dick Rankin of Pontiac, Michigan in "Hi Ball"; Art Hatch, an outstanding Canadian driver in "Costa Lotta" and "Lotsa Costa"; orchestra leader Guy Lombardo in his Tempo VI; and of course Grand Island, N.Y. champion in his own right, Al Endres who won the National E crown, regaining the title he won at the BLC in 1951.
The boating world was deeply saddened when 29-year-old Al Endres, who won one of several International Regattas off the Buffalo Launch Club in 1953 and then nine days later, after winning again in Maryland, collapsed and died. Click for "Al Endres Feature Story" that includes mentions of his father, Ed Endres, his son Mike Endres, Al's granddaughter, Anne Barker, and her grandfather and father, Ralph Barker and Greg Barker, all involved in boat racing.
Boat racing on the Niagara River continues to be just as popular in recent years as it was in its past. Most recent grand champion boat racers include Bob Catipovic, Greg Barker, Don Less, and former Island resident Ken Brodie II.

Click for "Excerpts In Island Boat Racing History". This page includes participants of all levels of racing including some of the winners and champions who put Grand Island's boat racing on the map.
See also "Phil Killian Remembers Boat Racing In The 1940s, 50s"
Many names are missing and you are invited to submit for consideration your name, boat name, years and successes to "teddy@giecom.net"


---



The Town Commons - First Town Hall Built In 1875
Posted April 27, 2006

By Teddy Linenfelser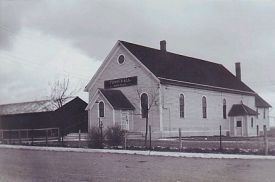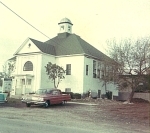 First Town Hall built in 1875, later became the Fire Hall School #9 became the town hall in 1938.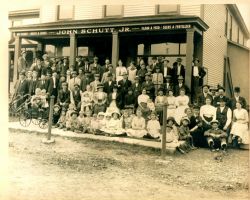 Schutt's Store, built around 1907, stood around the corner from the town hall. John Schutt served as town clerk when the photo was taken and his office sign on the left is barely visible. The store was bought out by Ernie and Edith Godfrey in 1945. It had a 'buggy room' on the second floor with a big elevator and hoist to carry the carriages to the display room. At that time (1945) it still had quite an inventory of farm stock which the Schutts carried, such as big brass rings for bulls' noses and a variety of oil lamp chimneys. Godfrey's Grand Island Market was strictly groceries until about 1950 when they turned the 2nd floor into a 5 & 10 cent store.
Click photos for larger view.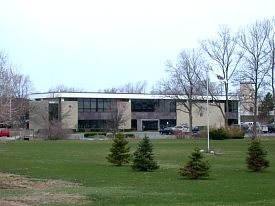 Today's Grand Island Town Hall - Jodi Robinson Photo - Click for larger view.
Land in the center of the Island, now known as the Town Commons, where the Grand Island Town Hall and Fire Company headquarters are now located, was at one time owned by Adam Kaiser and John Schutt who built his store on the Whitehaven Road side of the property. It was on this same property that the Island's first town hall was built in 1875 when Conrad Spohr was serving as town supervisor and the Island's population was 1072 people. Before that time, town business was conducted in the homes of town officials.
When the first central school building, Charlotte Sidway, was opened in February 1937, the school houses became vacant. School #9, built in 1918 and located to the right of the original town hall, was a much newer building than the 1875 hall, and became the town's headquarters in 1938. At the same time the new Grand Island Volunteer Fire Company was formed and the older building was turned over to the firefighters' organization. A small addition was built on the right side by the men to house the Company's truck and equipment.
The horse sheds on the left of the old town hall were built in 1903 by Leonard Geschwender at a cost of $500. Originally on the south side of the Hall to shelter horses while residents attended meetings and events, the sheds were moved in 1918 when School #9 was built. An east side addition to that first town hall, constructed in 1924, was used for town board meetings and town business.
Voters on Election Day, November 8, 1938, passed the proposition to take over School #9 for town offices and in December of that year, the offices of supervisor and town clerk were moved from the homes of those in office into the new Town Hall, remodeled for that purpose.
That first town hall, circa 1875, was a popular place for dances, card parties, church and community meetings, rehearsals, and dinners. In Miss Martha Kaiser's "Daily Journal" in October 1905, she wrote: "Went to the Harvest Home at the Town Hall and had a good supper." And in November 1905 her entry was: "I attended both services today and played the organ. Anna and Lydia were at the Town Hall (service) this morning." Other entries regarding that first town hall follow:
• Oct. 22 - "I went from there to the church business meeting at the Town Hall. Pa is president of the Church Building Committee."
• Fri., Nov. 30 – "Walked to the Town Hall this evening to attend the Literary Society meeting."
• Fri., Dec. 7 – "I attended a business meeting at the Town Hall."
• Sun., Dec. 9 – "I attended services this morning at the Town Hall and this evening at the Congregational Church."
• Sat., Dec. 15 - "Charles Long and Charles Kaegebein got piano for the Town Hall. It belongs to the church."
• Fri., Dec. 21 - "Had supper with Mrs. Scheib before going to rehearsal at Town Hall."
The basement of #9 School, the town hall at the time, was converted into the town's first library in 1946 and remained there until the present town hall was opened in 1968 with a second floor library facility.
In 1966, when plans for a new town hall were in the works, a Grand Island Historical Society representative attended a town board meeting and asked that the former school house be preserved for its historical value and to permit its use as a meeting place for Island organizations.
The original town hall, circa 1875, was in use for approximately 78 years, and was torn down in 1953 at the time the new firehall was nearing completion.


---



Congressional Medal of Honor
Awarded Posthumously To Charlie DeGlopper 70 Years Ago
Posted March 9, 2006

By Teddy Linenfelser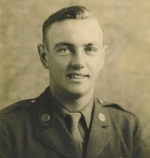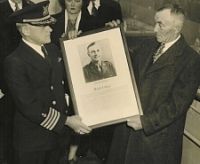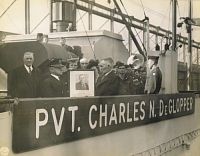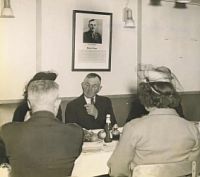 Charles N. DeGlopper - Pvt. DeGlopper's father, Charles L., receiving Congressional Medal of Honor plaque - Pvt. DeGlopper's father at the renaming of a ship in honor of his son - dinner in Trinity EUB Church
Click photos for larger view.
Charles L. DeGlopper, a Fix Road, Grand Island farmer, received the Congressional Medal of Honor awarded to his son, Pfc. Charles N. DeGlopper, who was killed in France on June 9, 1944. The event took place 70 years ago, on Sunday, March 10, 1946 before 350 friends and neighbors in Trinity EUB Church. Presenting the medal was Maj. Gen. Leland S. Hobbs. Private First Class DeGlopper was a member of the U.S. Army, Co. C, 325th Glider Infantry, 82d Airborne Division. He was born on Grand Island, N.Y. and died at Merderet River at la Fiere, France, June 9, 1944.
The following citation was read in Trinity Evangelical Church, Grand Island, N.Y. on March 10, 1946:
He was a member of Company C, 325th Glider Infantry, on 9 June 1944 advancing with the forward platoon to secure a bridgehead across the Merderet River at La Fiere, France. At Dawn the platoon had penetrated an outer line of machineguns and riflemen, but in so doing had become cut off from the rest of the company. Vastly superior forces began a decimation of the stricken unit and put in motion a flanking maneuver which would have completely exposed the American platoon in a shallow roadside ditch where it had taken cover. Detecting this danger, Pfc. DeGlopper volunteered to support his comrades by fire from his automatic rifle while they attempted a withdrawal through a break in a hedgerow 40 yards to the rear. Scorning a concentration of enemy automatic weapons and rifle fire, he walked from the ditch onto the road in full view of the Germans, and sprayed the hostile positions with assault fire. He was wounded, but he continued firing. Struck again, he started to fall; and yet his grim determination and valiant fighting spirit could not be broken. Kneeling in the roadway, weakened by his grievous wounds, he leveled his heavy weapon against the enemy and fired burst after burst until killed outright. He was successful in drawing the enemy action away from his fellow soldiers, who continued the fight from a more advantageous position and established the first bridgehead over the Merderet. In the area where he made his intrepid stand his comrades later found the ground strewn with dead Germans and many machineguns and automatic weapons which he had knocked out of action. Pfc. DeGlopper's gallant sacrifice and unflinching heroism while facing insurmountable odds were in great measure responsible for a highly important tactical victory in the Normandy Campaign.
The following was written and read by Lt. Col. Heber Ashley:
Charles N. DeGlopper
As I Knew Him
Twenty-five years ago, on the 30th of November, the stork dropped a pink and white bundle of humanity into the waiting arms of his proud parents, Mr. and Mrs. Charles Leonard DeGlopper, at their home on Fix Road, Grand Island, New York.
The happy mother said, "He will be President of the United States," the father said, "He will be a great man, and a good man of whom we will all be proud."
They were prophetic, because Charles N. DeGlopper became one of the nation's heroes.
In his childhood days Grand Island had no electric lights, no bridges, no bus lines and few good roads. There were 11 small one-room schools scattered over the Island. Charles went to one of these schools, #5, about a mile from his home. He acted as janitor for several years and having a natural genius for mechanical things, he kept the furnace in good working condition and made small repairs where needed. The money he received for this work was still in the bank when he entered the Army. He had planned to use it for a college education.
In common with most heroes, he led a natural, happy life and enjoyed the things that most boys enjoy. He loved to go out in the early morning to hunt, and always had his 22 rifle at hand, looking for game, and thus became an excellent shot. He loved to fish and was often the first to bring in a good catch of fish in the Spring, after the ice went out of the Niagara River.
He was fond of athletics and sports of all kinds, and I have often watched him play baseball and touch football with the other boys in our yard, for hours at a time. He seemed tireless, and was always considerate of the younger boys in the group. Swimming was a regular hobby of his, indulged in frequently every summer.
Charles completed his education in the grammar school and went on to Tonawanda High School, graduating in June 1941. He was well liked by his classmates who referred to him as "Chuck" and his chief characteristic in his yearbook was considered "amiability." He was always cooperative and willing to go along with any project, and showed great loyalty to his friends.
On Sunday morning Charles was always to be found in Emmanuel Chapel Sunday School. It was my great pleasure to present him with a Bible, with his name inscribed in gold letters, for perfect attendance for the year 1933. He was always dependable and enjoyed taking part in the socials, picnics and programs of the Church.
One of his chief delights was to take his father's team and sleigh or hay rack, loaded with straw and gather up the young folks for a ride around the Island, stopping at the home of one of his friends for coffee and sandwiches, games or dancing.
One of his hobbies was woodworking and he made several fine pieces of furniture for the home. He liked music, too. He could turn his hand to cooking and his favorite recipe was banana cake with whipped cream.
When he entered the Army in 1942 he was 6 feet, 7 inches tall and weighed 240 pounds. On this account it took five weeks to outfit him at Fort Niagara, and he had great difficulty to secure shoes of the proper size while overseas.
Sorrow also entered his life. His brother, Robert, died when he was 11 years old and he suffered an even greater loss when his mother was taken from him at the age of 16. He was the youngest of fur and a great favorite with the whole family. In spite of these tragedies he carried on, and did more than his share of the home and farm work, while keeping up his school work, and outwardly, was his usually cheerful self.
He was very fond of children and loved to take care of his nephews. This had an influence on his conduct in the Army and was in some measure responsible for his heroic conduct. He was determined that his buddies would get back to their families. He had full realization of what it meant to them.
While in England he kept up his Church contacts and the Church in Leicester, Leicestershire placed his name on their honor roll and his name was read at their Memorial Services.
He became acquainted with an English family in Leicester and they remained fast friends. When tragedy befell him some of his wounded buddies who were hospitalized in England looked up this family and gave them the sad news. They then began a correspondence with Charles' family which has been continued.
While in England he realized one of his boyhood ambitions which was to visit Scotland, the ancestral home of his grandparents. He was given a ten-day furlough. Among the places visited was Glasgow and Edinborough and he had the privilege of ice skating on Lock Lomand, immortalized by Robert Burns.
He had the happy fortune of meeting one of his high school chums, Sgt. Robert Niland, in England and they had many good times together. Sgt. Niland himself was also missing in action shortly after D Day.
During the war he was separated from one of his life-long pals, Lester Yensan. They never met again. Lester before returning home visited his chum's grave in the Military Cemetery at Bloisville, France.
His last letter to his family was written on D Day, in this he told his father about his buddies and declared that it would not be any fault of his if they did not get safely back. And we all know now how he kept that promise.
To the end he was courageous, slow to anger, thoughtful of others, kind, understanding, religious, steadfast, loyal to friend and country, and when the supreme test came he met it with unflinching fortitude and valor.
His life is a shining and outstanding example for the guidance of the youth of our Nation.
The lesson which his life has taught us is fearfully and wonderfully portrayed in the words of John McCrae in his deathless poem, "In Flanders Fields."
In Flanders Fields
In Flanders fields the poppies blow
Between the crosses, row on row,
That mark our place; and in the sky
The larks, still bravely singing, fly
Scarce heard amid the guns below.

We are the Dead. Short days ago
We lived, felt dawn, saw sunset glow,
Loved and were loved, and now we lie
in Flanders field

Take up our quarrel with the foe:
To you from failing hands we throw
The torch; be yours to hold it high.
If ye break faith with us who die
We shall not sleep, though poppies grow
In Flanders fields.

Click "DeGlopper Legacy"
For Ruth Stahl's "Treasures" column on Charlie DeGlopper, click "Charlie"




Eugene M. Dyczkowski's Andrew Shaffer Painting Lost - 2006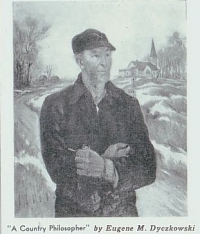 "A Country Philosopher" by Eugene M. Dyczkowski

By Teddy Linenfelser
Posted March 2, 2006 - Click photo for interesting detail
A lost family heirloom, with ties to Grand Island, New York, is the object of a search in hopes of resurrecting the painting, "A Country Philosopher," by local artist, Eugene M. Dyczkowski, now deceased. Born in Philadelphia, Pennsylvania in 1899, the well known artist's shows included the 1929 World's Fair in Posen, Poland.
According to Patricia A. Adams, a family member leading the search, "In the late 1930s, Dyczkowski created an oil painting using the subject known as "Uncle Doc." Uncle Doc was a clairvoyant, or more appropriately in that era, "A Country Philosopher," as coined by the artist who painted his portrait. During that time, The Buffalo News featured an article on Uncle Doc and his life on Grand Island.
"The painting was also on exhibit at the Hotel Statler by the Buffalo Society of Artists, of which Mr. Dyczkowski was president. After that time, the painting hung in Uncle Doc's home until his death (approximately 1949). Uncle Doc's favorite niece, Allene Campbell (of Tonawanda) is unsure what happened to the painting at that time...The family consulted a psychic who claimed that the painting had not been destroyed and was still in the Buffalo area."
Any information on this painting would be most appreciated and may be mailed to Patricia A. Adams, 160 Quail Hollow Lane, East Amherst, NY 14051 (716-639-3721 Home - 716-479-0302 Cell - email padams@OCDUS.jnj.com).
For the article, Philosopher Thankful for Nature - Grand Island Peaceful Amid Strife, click Buffalo News Article - 1930s.

Feature Stories - 2005
Feature Stories - 2004
Features - Volume 1


For further information email to teddy@giecom.net



Sponsors:
deSignet International


Custom Corporate Jewelry

AMUSEMENTS
Grinder's Skate Park
Mallwitz's Island Lanes

AUTOMOTIVE COLLISION
GI Auto Tech

BARBECUE
Bear-Man Specialty Foods

BEAUTY SALONS
Fantastic Sam's
Hizair Hair Salon
Wavelengths Hair Salon

BOATS
Anchor Marine
Blue Water Marina

BUILDER/CONTRACTOR
GI Home Construction

CANDY/GIFTS
Kelly's Country Store
*coupon*

CHILDCARE
Care-A-Lot
Childcare Centre

CHIROPRACTOR
Grand Island Chiropractic
Dr. Kevin Augustine Chiropractic

CHIROPRACTOR/PEDIATRIC
Riverview Chiropractic

CLEANERS
X-Press Cleaners
*coupon*

CREDIT UNION
Niagara's Choice FCU

DANCE
McCarthy Irish Dance
Miss Cathy's Dance

FINANCIAL
Contour Financial Planning

FLORIST
Flower A Day

FUNERAL HOME
Kaiser Funeral Home

GARDEN CENTER
GI Garden Center

GIFTS
Magic Towel Holder

HEALTH & FITNESS
Curves

HEATING & COOLING
AJ Beyer Mechanical
Gross Contracting

INSURANCE
Allstate Mastantuono Agency
Keller Insurance
State Farm - Bob Piatek

JEWELER
deSignet International

LAWYERS
William Costello
Mark Frentzel
Timothy Mordaunt
Robert M. Ratajczak, Jr.
Michael Anthony Rossi

LIQUOR
Aceti's Wine & Spirits
Rose Liquor

LONG-TERM CARE
INSURANCE
Aronica & Company

MOTEL/HOTEL
Chateau Motor Lodge
*coupon*
Holiday Inn Resort

NURSING HOME
Elderwood at Riverwood

PHYSICIANS
Island Pediatrics

POWER EQUIPMENT
Marston Power Equipment

PRESCRIPTIONS
Island Prescription Center

REAL ESTATE
Century 21/Liz Wilbert
Century 21/Gerrie Andolina
Metro Town Center
RE/MAX-Linda Kutzbach
RE/MAX-Ken Carter
Realty USA-Sherry McDonald
Park Place

RESTAURANTS
Beach House
John's Pizza & Subs
Justin Tyme On The River
*coupon*
McMahon's
*coupon*
Sandi's Family Restaurant
Town Cafe

SHIPPING
Creative Leather Concepts
*coupon*

SUPERMARKET
Top's
*weekly specials*
Wegmans

THEATRE
Riviera Theatre


WATCH REPAIR
Otto Zimmerman and Son






Yellow Page Listings
Click Above to View

PLEASE PATRONIZE
OUR ADVERTISERS