Trinity UM Youth
"Make a Difference"
At Reach Workcamp 2004

Between the Bridges

By Teddy Linenfelser

Town Board
Workshop Meeting
Thursday, August 26
Town Board
Workshop Meeting
Monday, August 16
Town Board
Meeting Agenda
Monday, August 16
Town of Grand Island
Advisory Board Openings

Town Employees
Enjoy Picnic Lunch

Dan McMahon Photo
Come Together Concert
To Benefit Island Charity

Beatles Music - Sept. 11
Historical Society Pot Luck
Thursday, September 2

In The Service
Martin R. Finucane


Private First Class
GIHS Class of '89 Reunion
Saturday, September 4

Events Calendar
Garage Sales Galore
On Grand Island
19 - Thurs.,Fri.,Sat.,Sun.,Mon.,Tues.

Real Estate Transactions
GIHS Class Reunions
Photos 1974, 1984 Reunions
Class of 1989 September Reunion

Sign Our Guestbook
Support Isledegrande
Internet Access
Advertising
Websites At $199
Yellow Pages
Listings For
Island Businesses

School Tax Bills To
Be Less Than Expected
Assistant Pastor
Appointed At
Trinity UM Church
Edward McCutcheon
Donations Collected
For Service
Men And Women

Jodi Robinson Photo
Jr. Viking
Football/Cheerleading
Chicken BBQ
Tues, August 17th

8-year-old Little League
All Stars
Win Championship


Islanders In The News
Brieanna Bailey


Grand Island Gallopers
4-H Club To
Show At County Fair
Viewpoint
Zonta Club
Expresses Appreciation
By Lyn Laman and Maria Burns

Middle School
New Student Registration
Tuesday, August 17
Middle School
Parent/Student Orientation
Tuesday, August 17
Food/Recipes/Restaurants

By Jodi Robinson & Barry Conway

New
Free Classified Ads


33'Houseboat/Any Offer
Hey, Kids! What Did
You Do This Summer?
VFW Post #9249
Announces
August 28th Dance


Golden Age
Calendar Of Events
Support Our Troops
GINY.US Forum
G.I. Job Opportunities
Advertise Your Openings
No Charge!
Linda's
Island Specials!

Paid Advertisement

Old Photo Album

Explorer Post 510 - 1963
Tetkowski Family
Islanders In The News
More Civil Service
Exams Posted
Islanders In The News
Carissa Bailey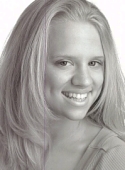 "Nature's Bounty"
Beautiful, Unique Isle Photos


By Nathan Cook
Nature At Its Best - 16 New Photos
Mark's Island
Tree Service
Trimming, Removal And More


Holiday Inn Presents
"Blues On The River"

Friday Night Concerts
(Aug. 13 - Rod Nickson Project)

Tuesday Concerts

Tues., Aug. 17 Creek Bend (Bluegrass)
Check Out
Our Coupon Page
Send Us
Your News
How to Submit News/Photos
Fire Report
August 2-8, 2004
Erie County
Sheriff's Report

Deaths

Dr. James Collord
Mary (Bottlinger) Enser
Irene Ratajczak
Grand Island
E-News
At Isledegrande.com
Sponsored by Giecom.net
Publisher
Reg Schopp
Editor
Teddy Linenfelser
Schools/Marketing
Jodi Dodd Robinson
Marketing
Dan McMahon