Thurs., January 29, 2009
Between the Bridges

By Teddy Linenfelser
---
Town Board
Meeting Agenda
Mon., February 2



/#4//> Sherry Mongan
McDonald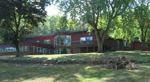 1082 Ridge Road
Paid Advertisement



Town/County
Tax Bills Mailed



/#5//> Gerrie Andolina's
Featured Homes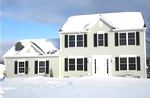 199 Pin Oak Circle
Paid Advertisement



Middle School
Students Host
Charity Breakfast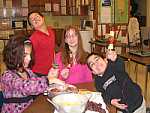 GIHS Student
Amber Duda:
Gazette Feature
GIHS Student
Kolby Banker:
Gazette Feature
Rotary To Hold
Super Bowl
Chili Sale


High School
Sat., January 31
Boys Varsity
Swimming
N-T 103 - G-I 54
GIHS Sports Briefs
Week Ending Jan. 29th
Indoor Track Feature





/#6//> Recreation Dept.
Winter Activities
Feb. 7th Activities Cancelled



Winter 08-09 Standings



Quilters Guild News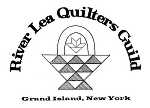 Workshop - Jan 31
Events Calendar
Adult Recreation Leagues
Tuesday Mixed League
Wednesday Women's Volleyball
Wednesday Men's Basketball
Thursday Men's White Division
Thursday Men's Blue Division




Real Estate
Transactions
Holiday Valley
Holimont
Kissing Bridge

Click Each For Ski Conditions
Yellow Pages
Listings For
Island Businesses


Last Week's Isledegrande.com
Patient Extricated
From Baseline MVA
10 p.m. Mon., February 2nd
Thruway MVA Sends
Three to Hospital
10 a.m. Sun., February 1st
Town Addresses
Errors In 2009
Property Tax Bills
Alumni Assoc.
Comedy Night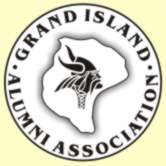 Sat., January 31st
Re-Decking
Island Bridge
Meeting Mon., Feb. 2nd
Dollars For Scholars
Wine Tasting Party


Sat., Feb. 7th
Aceti's Wine & Spirits
Letter To The Editor
It is Time to
Recognize Reality
By James M. Mulcahy
Letter To The Editor
Bone Marrow Drive
At Roswell Park
4th Graders
Visit Wegmans


Kim Kalman Photos



/#3//> Now Available
Fax & Copy Service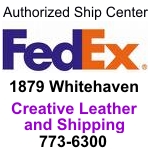 Color Copies Too!
Paid Advertisement



High School Musical,
Fiddler on the Roof
February 5-7th



Food/Recipes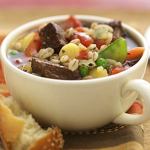 Healthy Soups




G.I. Job Opportunities
Advertise Your Openings
No Charge!
Free Classified Ads


Friends of Library
Used Book Sale
Fri., March 27 - Sat., March 28
Relay For Life
2008 Event Awards
Bootcamp Fundraiser
at Bally Total Fitness
Benefits Relay 2009
Sunday, Feb. 22, 2009



Pancake Breakfast
And Basket Raffle



February 8th
Relay For Life Fundraiser
Class of 1989
20-Year Reunion


WEBSITE
ADDRESS CHANGED
Golden Age
Calendar Of Events
GIHS Class Reunions
Support Our Troops
February
Winterfest
Sunday, Feb. 8th
Sign Our
Isledegrande Guestbook
Share Your Memories
Linda's
Island Specials!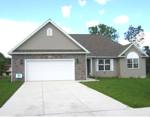 115 The Commons
Paid Advertisement



/#1//> deSignet Jewelry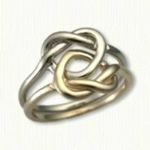 Valentine's Day Jewelry



Rotarians Prepare For
Saturday Chili Sale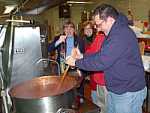 High School
Sat., January 31
High School News
By Kaitie Samland
Junior Student Writer
Islanders In The News
Amanda F. Webb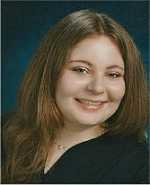 Old Photo Album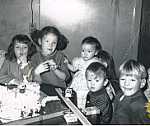 1st Birthday - 1970


/#2//> Holiday Inn Grand Island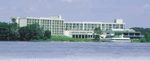 Valentine's Special
Valid January & February
Paid Advertisement



Boy Scout Sunday
Sun., Feb. 1



Check Out
Our Coupon Page



/#7//> Community
Chorus
Rehearsals
Resume Sunday, Feb. 15th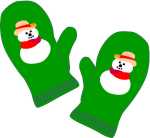 East Park
Garden Club
February 10 Meeting
Tuesday Crafters
Feb. Schedule
Grand Island Vipers
12U Keep Rolling
Island Lanes Results
Submitted January 29th
Youth Wrestling
Club News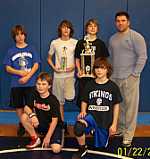 Little League
Registration
Saturday, February 7th
Cinderella Isle
Garden Club
Plant Sale
February 13-14th
Send Us
Your News
How to Submit News/Photos
Fire Report
2008-Jan. 19-25, 2009

Deaths

Floyd Anderson
Deborah A. Geiger
Leo A. Hopkins
Mary Houck
Michael A. Lawton
Fay M. Wood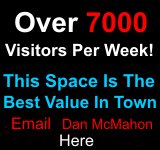 Grand Island
E-News
At Isledegrande.com
Sponsored by Giecom.net
Publisher
Reg Schopp
Editor
Teddy Linenfelser
Schools/Marketing
Jodi Robinson
Marketing
Dan McMahon

Yellow Page Listings
Click Above to View
---
---

PLEASE PATRONIZE
OUR ADVERTISERS
LISTED BELOW

Watch For *coupon* Listing

AMUSEMENTS
Grinder's Skate Park
Mallwitz's Island Lanes

AUTOMOTIVE COLLISION
GI Auto Tech

BANKING
M & T Bank

BEAUTY SALONS
Hizair Hair Salon
Wavelengths Hair Salon

BOATS
Anchor Marine
Blue Water Marina

BUILDER/CONTRACTOR
GI Home Construction

CANDY/GIFTS
Kelly's Country Store
*coupon*

CEILINGS/WINDOWS
DeGeorge Ceilings & Doors
*coupon*

CHILDCARE
Care-A-Lot
Childcare Centre

CHIROPRACTOR
Grand Island Chiropractic
Dr. Kevin Augustine Chiropractic

CHIROPRACTOR/PEDIATRIC
Riverview Chiropractic

CLEANERS
X-Press Cleaners
*coupon*

CREDIT UNION
Niagara's Choice FCU

DANCE
McCarthy Irish Dance
Miss Cathy's Dance

DENTIST
Dr. Thomas C. Lepenven, DMD

FAMILY MEDICINE
Grand Island Family Medicine

FINANCIAL
Contour Financial Planning

FLORIST
Flower A Day

FUNERAL HOME
Kaiser Funeral Home

GARDEN CENTER
GI Garden Center

GIFTS
Magic Towel Holder

HEALTH & FITNESS
M.O.G.

HEATING & COOLING
AJ Beyer Mechanical
Gross Contracting

INSURANCE
Allstate Mastantuono Agency
Keller Insurance
State Farm - Bob Piatek

JEWELER
deSignet International

LAWYERS
Mark Frentzel
Timothy Mordaunt
Robert M. Ratajczak, Jr.
Michael Anthony Rossi

LIQUOR
Aceti's Wine & Spirits
Rose Liquor

LONG-TERM CARE
INSURANCE
Aronica & Company

MOTEL/HOTEL
Chateau Motor Lodge
*coupon*
Holiday Inn Resort

NURSING HOME
Elderwood at Riverwood

PHOTOGRAPHER
Rolling Meadow Studios

POWER EQUIPMENT
Marston Power Equipment

PRESCRIPTIONS
Island Prescription Center

REAL ESTATE
Century 21/Liz Wilbert
Century 21/Gerrie Andolina
Metro Town Center
RE/MAX-Linda Kutzbach
RE/MAX-Ken Carter
Realty USA-Sherry McDonald
Park Place

RESTAURANTS
Beach House
John's Pizza & Subs
Justin Tyme On The River
*coupon*
McMahon's
*coupon*
Sandi's Family Restaurant
Town Cafe

SHIPPING
Island Ship Center Inc.
*coupon*

SUPERMARKET
Budwey's Supermarket
Top's
Wegmans

THEATRE
Riviera Theatre


WATCH REPAIR
Otto Zimmerman and Son