Between the Bridges

By Teddy Linenfelser
Lady Vikings Win
Semifinal And
Sectional Final

Viewpoint
Is It Time To File A
Lawsuit Against Albany?
By Rus Thompson
Viewpoint
Hunting Season Is
Here, Hunters Beware!
By Chuck Berlinger Jr.
High School
Evacuation
Leaves A Chill


Jodi Robinson Photo

Enrichment Assembly
Features
"The Fast Horses"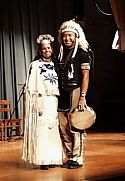 By Jodi Robinson
Teachers Return
From London Inspired:
Share Experience

Teacher Katherine Scarafia
Snowmobile Club Offers
Snowmobile Safety Class
Pre-registration by Nov. 17
Starts November 20
Snowmobile Club
Meeting Schedule
Quality Quest To
Host Speaker
On Waterfront Center
Thursday, November 18
Snowmobile Club
Activities Calendar

Pray For
Our U.S. Troops
Two Stories Posted Year Ago
Christmas Play, Faces
Of Christmas, To Be
Presented At St. Stephen's
Saturday, December 11
Events Calendar
Last Day To
Pay School Taxes
Nov. 30
Garage Sales Galore
On Grand Island
1 - Friday, Saturday
Sign Our Guestbook
Support Isledegrande
Real Estate Transactions
Internet Access
Advertising
Websites At $220
Yellow Pages
Listings For
Island Businesses

School Board
Votes In Favor
Of Bishops Gate Egress
By Kelly Gast
Elementary
Schools Launch
New Report Cards
By Kelly Gast
"After January 1, 2005:
Your Library Will Close!"


Nathan Cook Photo
Town Board
Meeting Agenda
Monday, November 15
Town Board
Workshop Agenda
Monday, November 15
Sheriff's Deputy
Makes Drug Arrest

Veterans Day Greeted
By Cold Winds
11th Day, 11th Month, 11th Hour
Support Our Troops
Add Your
Loved One's Address
Mail Call/Make It Happen
Difference Between Tax
Rate Increase And
Tax Levy Increase

By Dr. Thomas Ramming
Got The Picture?
Undie Sunday
For City Mission

Sunday, November 14
Food/Recipes/Restaurants

By Jodi Robinson & Barry Conway
Free Classified Ads

1993 Pontiac Grand Prix

Fall Concert At
Kaegebein School
Wednesday, November 17
Huth Road School
Band Concert
Wednesday, November 17
NEW
Grand Island Job Seekers
International
Night Celebrated
At Middle School

Nathan Cook Photos
Golden Age
Calendar Of Events
Holiday Inn
"Blues On The River"
Inside Edition
Begins Fri., November 12
Island Sunset
Dinner Specials!
Holiday Inn Grand Island
Happy Hour At
"Currents" In
The Holiday Inn
Monday-Friday
"Organize This"
New Island Business
GIHS Class Reunions
Support Our Troops
GINY.US Forum
G.I. Job Opportunities
Advertise Your Openings
No Charge!
Linda's
Island Specials!

Paid Advertisement
VFW Turkey Raffle, Turkey Sandwich Dinner

This Saturday At VFW!
Old Photo Album

Klingel/Hoffman Kids - 1947
Historical Society
Christmas
Holiday Open Houses

Jodi Robinson Photo
Islander In The News
Chris Wozniak


Middle School
Music Groups Play
For Full House
By Teddy Linenfelser
PTA Delegates Attend Convention

School District
Lunch Menus
Ecumenical
Thanksgiving Service
Sunday, November 21
Historical Society's
November Open House
Sunday, November 14
Still Openings For
Historical Society
Christmas Luncheons
Town Auction
Saturday, November 13
Check Out
Our Coupon Page
Zonta Club
Poinsetta Sale
Nice Selection
Sponsors Of Chamber's
Youth Ambassador
Program Thanked
High School
Spotlighters Production -
Go Ask Alice
November 19-20 Production

Friends Of Library
To Hold
Discarded Book Sale
November 19-20
Honor Society To
Host Spaghetti Dinner
Friday, November 19
Men's A Best
Roofing League
At Island Lanes
Monday, November 8
Labatts Men's
League Results
At Island Lanes
Brick Oven Bullets
Win Season Opener
Send Us
Your News
How to Submit News/Photos
Fire Report
Nov. 1-7, 2004
Erie County
Sheriff's Report
November 1-7, 2004
Deaths

Paul H. Brobeil
Dean Bucknam
Mary Anne Knab
Grand Island
E-News
At Isledegrande.com
Sponsored by Giecom.net
Publisher
Reg Schopp
Editor
Teddy Linenfelser
Schools/Marketing
Jodi Robinson
Marketing
Dan McMahon