News Update
Planning Board
Agenda
June 13
Relay For Life
A "HUGE" Success! !
Violent Storm Leaves
Residents Without
Power, Phone Service
Between the Bridges

By Teddy Linenfelser
Historic Gates
Of River Lea Returned
Dedication Wednesday, June 22
Islanders In The News
JoAnn Vanderheite,
2nd Best Of Show,
100 American
Craftsmen Festival


Town Board
Workshop Cancelled
June 9 Cancelled/Workshop 6/15
Proclamation For
Relay For Life
Read At Board Meeting

Mary Stewart Photo
Dorothy Bitner Recognized At Town Board Meeting

Mary Stewart Photo
School Board Agenda
Monday, June 13 Meeting
Approved
Town Board
Meeting Minutes
May 16 Meeting
Bond Resolution,
Resurfacing
Island Roads
"Over The Bridge"
Performed By
Kaegebein 2nd Graders

Jodi Robinson Photo
Tree Trimming
Around Town,
DeGlopper Park

Jodi Robinson Photo
Gerrie's Featured Homes

Paid Advertisement
Grand Island High
School Potential
2005 Graduates

Grand Island
High School
Commencement
Thursday, June 23rd
Kara Black
Takes Third In
State Championships
St. Stephen
Student Wins First Place
In Essay Contest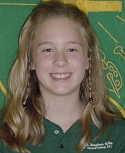 St. Stephen Student
Thomas Ray Takes 2nd
In Essay Contest

Anthony Yarussi,
St. Stephen School
Essay Winner

Events Calendar
Garage Sales Galore
On Grand Island
20 - Friday through Sunday
Real Estate Transactions
Internet Access
Advertising
Websites At $220
Yellow Pages
Listings For
Island Businesses

June 9, 2005
In The Service
Residents Saddened
By News Of Islander
Killed In Iraq
Town Board Action
Unapproved Town
Board Minutes
June 6 Meeting
Relay For Life
Events,
Entertainment Schedule

Bob Kopf Photo
Absentee Ballot
Applications Available
June 28th Budget/Bus Revote
2005 Town/County
Tax Bill Information
In The Service
A1C Christopher
Wright, USAF


Boulevard Sweep -
Everyone Invited
Saturday, June 18
Islanders In The News
Melissa Rayhill,
Boston
University Graduate


Middle School French
Students Meet Amherst
Middle Pen Pals

Library Offers
Children's Summer
Reading Programs
Begins Week of June 11
"Team Huth -
Battling For A Cure"

Bob Kopf Photo
Grand Island
High School
Relay Liaisons

Niagara Sailing
Club To Hold Mighty
Niagara Yard Sale
Saturday, June 25
Joan Dlugokinski
Special!


Paid Advertisement
Food/Recipes


By Jodi Robinson & Barry Conway
Assorted Salads Recipes

St. Stephen
Students' Poetry Chosen

'Grand Crafts
On the Island'
June 26-27

Keith's Classic
Golf Tournament

Thursday, July 14
Free Classified Ads

Local Businesses
Support Young
Entrepreneurs
KidBiz Sidewalk Sale
Golden Age
Calendar Of Events
Fund Raiser
For Rus Thompson

Tuesday, June 14
GIHS Class Reunions
Sign Our Guestbook
Support Isledegrande
Support Our Troops
G.I. Job Opportunities
Advertise Your Openings
No Charge!
Linda's
Island Specials!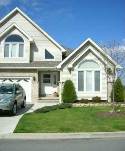 Paid Advertisement
In The Service
LCPL Michael Mehltretter


Old Photo Album


Fire Co. Flea Market - 1985
Class Of
1966 Twentieth
Reunion Photos

Four Photos
Rotary/PTSA Students
Of The Month




A.LaLiberty, G.Kiehl,
M.Macguire, M.Grotz
"Nature's Bounty"

By Nathan Cook
School District
Lunch Menus
Town Clerk
Pattie Frentzel
Registers Seniors

Check Out
Our Coupon Page


Advertising Information
Alex's Lemonade
Stand for
Childhood Cancer
Saturday, June 11
Chamber Announces
Business Sponsors For
Island Happenings

Saturday, July 2
Viewpoints
Superintendent
Ramming's Salary
By Richard J. McCowan
Viewpoints
Athletic
Director Reflects
On Budget Vote
By Jon Roth
Viewpoints
Primary Challenge
Severs Ties With
Janet Pope Schumer
By Rus Thompson
Viewpoints
My Opinion
By Fred Mellon
Viewpoints
This Is
A Slap In The Face
By James M. Mulcahy
American Legion
Brings Back
"Blue Star Banner"
Brittania Soccer USA
Comes To Grand Island


Advertising Information
Send Us
Your News
How to Submit News/Photos
Fire Report
May 30-June 5, 2005
Deaths

James W. Blum
Lt. Col. Terrence Crowe
Ann E. Emerson
Dixie Lee (Cobado) Gull
Hazel (Kaegebein) DeGlopper
Sherry (Fritz) Duchman
Earl "Sam" Long Jr.
Charles W. Marlin
Frank Wohlfehrt
Grand Island
E-News
At Isledegrande.com
Sponsored by Giecom.net
Publisher
Reg Schopp
Editor
Teddy Linenfelser
Schools/Marketing
Jodi Robinson
Marketing
Dan McMahon


Yellow Page Listings
Click Above to View

PLEASE PATRONIZE
OUR ADVERTISERS
LISTED BELOW
AMUSEMENTS
Mallwitz's Island Lanes
Martin's Fantasy Island
Grand Lady Cruises
Grinders Skate Park
Sterling Renaissance Festival


ART
Rosie Beads

AUTOMOTIVE COLLISION
Carl Amato
Collision
GI Auto Tech

AUTOMOTIVE SALES
Fuccillo Auto Group
Paddock Chevrolet
West Herr
Automotive

AUTO SOUND/SECURITY
S.C.A.P.

BANKS
M & T Bank

BEAUTY SALONS
Austin's Hair Salon
Wavelengths Hair Salon

BOATS
Anchor Marine
Blue Water Marina

BUILDER/CONTRACTOR
DiPaolo Builders
GI Home Construction
Inside & Out

CARWASH
Dr. Huggs

CHILDCARE
Care-A-Lot Childcare Centre

CLEANERS
X-Press Cleaners

COMPUTER
Black Dragon
Computing
Giecom.net
Priority Computer
Technology Camp
of America

CREDIT UNION
Niagara's Choice FCU

DANCE
McCarthy Irish Dance
Miss Cathy's
Dance

DENTIST
Dental Care Assoc.

FINANCIAL
Contour Financial
Planning

FLORIST
Flower A Day

FUNERAL HOME
Kaisers
Funeral Home

GARDEN CENTER
GI Garden Center

GIFTS
Shelden Studio

HEALTH & FITNESS
M.O.G.

HEATING & COOLING
AJ's Heating
& Cooling
Gross Contracting

INSURANCE
State Farm
Bob Piatek

JEWELER
deSignet International

LAWYERS
William Costello
Mark Frentzel
Victor Gagliardi
Timothy Mordaunt
Michael Anthony Rossi

LIQUOR
Rose Liquor

LONG-TERM CARE
INSURANCE
Aronica & Company

MOTEL/HOTEL
Cinderella Campground
& Motel
Holiday Inn Resort

MUSIC SERVICES
Solid Gold Entertainment

NURSING HOME
Elderwood at
Riverwood

OPTICIAN
GI Optical

POWER EQUIPMENT
Marston Power
Equipment

PRINTING/EMBROIDERY
Copy Cat
FX Graphix

REAL ESTATE
McHomes/Hunt
-McDonough
Century 21-Wilbert
Century 21-Andolina
Century 21-Dlugokinski
Metro Town Center
Realty USA-Kutzbach
Ziehm Real Estate
Park Place

RESTAURANTS
Beach House
John's Pizza & Subs
Justin Tyme Cafe
McMahon's
River Oaks
Town Cafe
Village Inn

SERVICE STATION
Tim's Sunoco

SUPERMARKET
Budwey's Supermarket

TREE SERVICE
Mark's Island
Tree Service