News Update
Small Boy
Allegedly Abandoned
On Boulevard
Between the Bridges

By Teddy Linenfelser
Miss Cathy's
Dance Registration

August 22 & August 24
Town Board Action
Bids Awarded
For Town Contracts
By Joelle Logue



Islanders In The News
Olivia Raye Williams
Olivia's Journey


Fundraiser Sun., Sept. 18
Fire of Worship -
Community Event -
Live Worship Bands
Friday, August 26
Whitehaven Road Baptist Church
Nate Slotiuk's
1982 Connolly

Great American
Backyard Campout!
Saturday, August 20
Island Presbyterian Church
Tim Burns Completes
Eagle Scout Project

Girl Scouts
Sponsor Choir Chimes,
Hand Bells Class
Troop #1023
Fire Company Makes
Nice Showing In
Erie Co. Fair Parade

Gerrie's Featured Home

Paid Advertisement
LEGAL NOTICE
Golden Age Center
Roof Replacement
Legal Notices
Unapproved
Town Board
Meeting Minutes
Monday, August 15
Approved
Town Board
Meeting Minutes
Monday, August 1
Events Calendar
Garage Sales Galore
On Grand Island
26 - Thurs. through Sun.
Islanders In The News
Michael T. Coutu, Esq.,
Candidate For
Town Justice

2nd Annual Richard
Gerspach Memorial
Golf Outing

River Oaks Mon., August 22
Real Estate Transactions


Advertising Information
Internet Access
Advertising
Websites At $220
Yellow Pages
Listings For
Island Businesses

August 18, 2005

Town Board Action
Two Fallen Heroes
Recognized In National
Airborne Day Observance
By Joelle Logue



Town Board Action
Advisory Board
Members Sought
By Joelle Logue



Island Medical Plant
Damaged By Fire
By Ray Pauley



United Way's Day
Of Caring
Benefits Nike Base


Jodi Robinson photo
U9 Little League
All Stars
Win Tournament

10-Year-Olds
Travel Team 2nd
In Tournament

Before & After School
Programs Available
For Isle Students
Grade School/Middle School
2005 High School
Registration
For New Students
Freshman Orientation Aug. 29th
Food/Recipes


By Jodi Robinson & Barry Conway
In Season Recipes

G.I. Job Opportunities
Advertise Your Openings
No Charge!
Free Classified Ads

In The Service - 168 Names
Service Men &
Women From
Grand Island
Submit Names - Corrections
In The Service
Mail For
LCpl Mike Mehltretter
Islanders In The News
GS-15 Jay Tolbert
In Afghanistan
Rossi Announces Plan
To Take Courtroom
Into The Schools

Paid Advertisement
Islanders In The News
Lynn Argy Ryan
Islanders In The News
Former Islander
Wins Alumni Prize


What's Happening!
Paid Advertisement
Golden Age
Center Menu
August 1-31
Golden Age
Calendar Of Events
GIHS Class Reunions
Support Our Troops
Linda's
Island Specials!
Paid Advertisement
McCarthy School of
Irish Dance
Announces Open House

August 30 & September 11
Feature story
August 1945 Play Day
Celebrates End Of
WWII, V-J Day


By Teddy Linenfelser
Sign Our
Isledegrande Guestbook
Share Your Memories
Old Photo Album

Uonites Family - 1973
Grand Island
Soccer Club Picnic

Kim Schopp Photos
Islanders In The News
Mike and Lisa Dudley


Islanders In The News
Laurie McCarthy,
TV Writer - Update
deSignet Jewelry

New "Custom Claddagh Band"


www.realtyusa.com
Paid Advertisement


Check Out
Our Coupon Page






Advertising Information
Town of
Grand Island
Employment Opportunity
Principal Engineer Assistant
Mark Frentzel,
Candidate For
Town Justice

Paid Advertisement
West River Homeowners
Summer/Fall Newsletter
Attention Voters -
Primary Election
September 13th
Red Cross
Blood Drive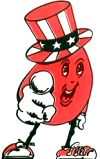 Tuesday, August 23 - 1-7 p.m.
Send Us
Your News
How to Submit News/Photos
Fire Report
Aug. 8-14, 2005
Deaths

Agnes J. Denler
Betty A. Hollinger
Leslie E. LeBlanc
Jack E. McCumber
Lawrence T. Rathmann
Grand Island
E-News
At Isledegrande.com
Sponsored by Giecom.net
Publisher
Reg Schopp
Editor
Teddy Linenfelser
Schools/Marketing
Jodi Robinson
Marketing
Dan McMahon


Yellow Page Listings
Click Above to View

PLEASE PATRONIZE
OUR ADVERTISERS
LISTED BELOW
AMUSEMENTS
Mallwitz's Island Lanes
Martin's Fantasy Island
Grand Lady Cruises
Grinders Skate Park


AUTOMOTIVE COLLISION
Carl Amato Collision
GI Auto Tech

AUTOMOTIVE SALES
Fuccillo Auto Group
Paddock Chevrolet
West Herr Automotive

AUTO SOUND/SECURITY
S.C.A.P.

BANKS
First Niagara Bank

BEAUTY SALONS
Austin's Hair Salon
Hizair Hair Salon
Wavelengths Hair Salon

BOATS
Anchor Marine
Blue Water Marina

BUILDER/CONTRACTOR
GI Home Construction
Inside & Out

CARWASH
Dr. Huggs

CHILDCARE
Care-A-Lot Childcare Centre

CLEANERS
X-Press Cleaners

COMPUTER
Black Dragon Computing
Giecom.net
Priority Computer
Technology Camp of America

CREDIT UNION
Niagara's Choice FCU

DANCE
McCarthy Irish Dance
Miss Cathy's Dance

DENTIST
Dental Care Assoc.

FINANCIAL
Contour Financial Planning

FLORIST
Flower A Day

FUNERAL HOME
Kaiser Funeral Home

GARDEN CENTER
GI Garden Center

GIFTS
Shelden Studio

HATS
Lady Diane Hats

HEALTH & FITNESS
M.O.G.

HEATING & COOLING
AJ's Heating & Cooling
Gross Contracting

INSURANCE
MetLife Auto & Home
State Farm-Bob Piatek

JEWELER
deSignet International

LAWYERS
William Costello
Mark Frentzel
Victor Gagliardi
Timothy Mordaunt
Michael Anthony Rossi

LIQUOR
Rose Liquor

LONG-TERM CARE
INSURANCE
Aronica & Company

MOTEL/HOTEL
Cinderella Campground & Motel
Holiday Inn Resort

MUSIC SERVICES
Solid Gold Entertainment

NURSING HOME
Elderwood at Riverwood

OPTICIAN
GI Optical

PHYSICIANS
Island Pediatrics

POWER EQUIPMENT
Marston Power Equipment

PRINTING/EMBROIDERY
Copy Cat
FX Graphix

REAL ESTATE
McHomes/Hunt
-McDonough
Century 21-Wilbert
Century 21-Andolina
Century 21-Dlugokinski
Metro Town Center
Realty USA-Kutzbach
Re/Max-Kathy Aronica
Realty USA-Sherry McDonald
Ziehm Real Estate
Park Place

RESTAURANTS
Beach House
John's Pizza & Subs
Justin Tyme Cafe
McMahon's
River Oaks
Town Cafe
Village Inn

SERVICE STATION
Tim's Sunoco

SUPERMARKET
Budwey's Supermarket

TREE SERVICE
Mark's Island
Tree Service