News Update
Special School
Board Meeting
Friday, January 13th
Town Board
Workshop Meeting
Thurs., January 12
Sign Ordinance
Burger King
Robbed Of $231
Between the Bridges

By Teddy Linenfelser
Town Board Action
Shared Services
Grant Sought
By Joelle Logue



Planning Board
Meeting Agenda
Monday, January 9



Fire Co. Program
Gains National
Recognition


By Ray Pauley
School Board
Workshop
Meeting Agenda
Monday, January 9
Town Board
Workshop
Meeting Notice
Monday, January 16
Eagle Scout Tim Burns
Speaks To Citizen Corps On
Emergency Preparedness

Dan McMahon Photo
Robbery At
First Niagara Bank
Fri., December 30th
Islanders In The News
Welcome, Gianni
and Hannah Polizzi


Letter To The Editor
Responding To
An Eavesdropper
By Marge Robillard
Unapproved
Town Board
Meeting Minutes
Tues., Jan. 3, 2006
Gerrie's
Featured Homes

Paid Advertisement
GIHS Sports Briefs
Week Ending Jan. 5th
Rotary Club
Chili Sale
Superbowl Weekend Sale
Events Calendar
Legal Notice
- Pumps
Sealed Proposals
Real Estate Transactions


Advertising Information
Internet Access
Advertising
Websites At $220
Yellow Pages
Listings For
Island Businesses

January 5, 2006
Town Board Action
Town Reorganizes
For 2006
By Joelle Logue



Town Officials Installed





Town Board Action
Supervisor And
Town Board Appoint
By Joelle Logue



Islanders In The News
Marilyn & Ray Mesmer
Married 50 Years


Cub Pack 630
Donates Toys To
Neighbors Foundation

Food/Recipes


By Jodi Robinson & Barry Conway
Hearty Soup Recipes

G.I. Job Opportunities
Advertise Your Openings
No Charge!
Ziehm Real Estate
Paid Advertisement
Free Classified Ads

Rose Liquor To
Present Wine Dinner
BLC - Sat., Jan. 28th
Relay For Life
Committee Meeting

Tuesday, January 10
Golden Age
Calendar Of Events
deSignet Jewelry

Clef Cross Pendant
GIHS Class Reunions
Support Our Troops
Sign Our
Isledegrande Guestbook
Share Your Memories
Linda's
Island Specials!

Paid Advertisement
New Baby?
Let The World Know
2005 "Baby Pictures!"
Town Holidays
Designated
By Joelle Logue
Old Photo Album


Island Playhouse - 1950s
In The Service
SGM Wesley Schutt




www.realtyusa.com
Paid Advertisement


Check Out
Our Coupon Page






Advertising Information
In The Service - 172 Names
Service Men &
Women From
Grand Island
Submit Names - Corrections
Soccer Club To Hold
Volunteers Meeting
Monday, January 9
Adult Grief
Support Meeting
St. Stephen's - January 11
BLC Celebrates
New Year's Eve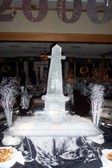 Bob Gates photo
K Of C Free
Throw Competition
Level 1 - Sat., January 14
A Best
Roofing Results
At Island Lanes
Monday, January 2nd
Jim Reese Jr. 780
Beaver Island Park
Site Of HUGE Feb.
Sled Dog Race
Postponed to Feb. 4-5th
Library Closed
Due To Martin
Luther King Day
Monday, January 16
Send Us
Your News
How to Submit News/Photos
Fire Report
Dec. 26-Jan. 1, 2006
Deaths

Evelyn V. Barclay
Arthur C. Ellsworth
Julia Margaret Hulbert
Robert J. MacKenzie
Ralph J. Rathman
Jerry Thirion Sr.
Grand Island
E-News
At Isledegrande.com
Sponsored by Giecom.net
Publisher
Reg Schopp
Editor
Teddy Linenfelser
Schools/Marketing
Jodi Robinson
Marketing
Dan McMahon


Yellow Page Listings
Click Above to View

PLEASE PATRONIZE
OUR ADVERTISERS
LISTED BELOW

Watch For *coupon* Listing

AMUSEMENTS
Mallwitz's Island Lanes
Martin's Fantasy Island
Grand Lady Cruises
Grinders Skate Park


AUTOMOTIVE COLLISION
Carl Amato Collision
GI Auto Tech
*coupon*

AUTOMOTIVE SALES
Fuccillo Auto Group
*coupon*
Paddock Chevrolet
West Herr Automotive

AUTO SOUND/SECURITY
S.C.A.P.

BAKED GOODS
G.L.P. Free Manufacturing

BANKS
First Niagara Bank

BEAUTY SALONS
Hizair Hair Salon
Wavelengths Hair Salon

BOATS
Anchor Marine
Blue Water Marina

BUILDER/CONTRACTOR
GI Home Construction
Inside & Out

CARWASH
Dr. Huggs
*coupon*

CHILDCARE
Care-A-Lot Childcare Centre

CLEANERS
X-Press Cleaners

COFFEE/TEA
The Java Shop

COMPUTER
Black Dragon Computing
Giecom.net
Priority Computer
Technology Camp of America

CREDIT UNION
Niagara's Choice FCU

DANCE
McCarthy Irish Dance
Miss Cathy's Dance

DUMPSTER
Pinto Disposal Service

FINANCIAL
Contour Financial Planning

FLORIST
Flower A Day

FUNERAL HOME
Kaiser Funeral Home

GARDEN CENTER
GI Garden Center

GIFTS
Shelden Studio

HATS
Lady Diane Hats

HEALTH & FITNESS
M.O.G.

HEATING & COOLING
AJ's Heating & Cooling
Gross Contracting

HOSPITAL
Mount St. Mary's

INSURANCE
MetLife Auto & Home
State Farm-Bob Piatek

JEWELER
deSignet International

LAWYERS
William Costello
Mark Frentzel
Victor Gagliardi
Timothy Mordaunt
Michael Anthony Rossi

LIQUOR
Rose Liquor

LONG-TERM CARE
INSURANCE
Aronica & Company

MOTEL/HOTEL
Cinderella Campground & Motel
Holiday Inn Resort

MUSIC SERVICES
Solid Gold Entertainment

NURSING HOME
Elderwood at Riverwood

OPTICIAN
GI Optical

PHYSICIANS
Island Pediatrics

POWER EQUIPMENT
Marston Power Equipment

PRINTING/EMBROIDERY
Copy Cat
FX Graphix

REAL ESTATE
McHomes/Hunt
-McDonough
Century 21-Wilbert
Century 21-Andolina
Century 21-Dlugokinski
Grand Island/Olcott
Metro Town Center
Realty USA-Kutzbach
Re/Max-Kathy Aronica
Realty USA-Sherry McDonald
Ziehm Real Estate
Park Place

RESTAURANTS
Beach House
Jalapeno Loco
John's Pizza & Subs
*coupon*
Justin Tyme Cafe
*coupon*
McMahon's
*coupon*
River Oaks
Town Cafe
Village Inn

SNOWPLOWING
Inside & Out Snowplowing

SUPERMARKET
Budwey's Supermarket
*weekly specials*