News Update
W. Park Burglary
Solved, Related
Arrests Pending
Public Hearing -
Thruway
Tolls In WNY
Thurs., March 2nd
Between the Bridges

By Teddy Linenfelser
---
Planning Board
Agenda
Monday, Feb. 27
Town Board
Workshop #12
Friday, Feb. 24
Public Hearing -
Hidden Oaks Court
Monday, March 6
Gerrie's
Featured Homes

Paid Advertisement
High School
Band Concert
Thursday, March 2

Upcoming Events
Paid Advertisement
Java Shop Cafe
Grand Opening

Saturday, Feb. 25th
Class of 1976
Reunion Meeting

Saturday, March 4th
Viewpoints
Chris Jacobs
For Senate
By Rus Thompson



Costello & Frentzel


Still Together After
All These Years!
Paid Advertisement



Island Swimmers
Are Section 6
Champ. Qualifiers
Marc Coppola!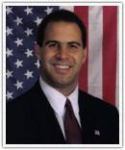 Democratic Candidate
60th Senate Seat
Paid Advertisement



Rec. Dept. Offers
Youth/Adult
Programs
Recreation
Department
Standings
Adult Teams Updated
Events Calendar
West River Sunset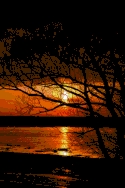 Rob Beach Photo
Legal Notices
Real Estate
Transactions


Advertising Information
Internet Access
Advertising
Websites At $220
Yellow Pages
Listings For
Island Businesses

February 23, 2006
Senate Election -
Unofficial Results
School Board
Business Meeting
Monday, March 13
N. Bridge E-ZPass To
Have Speed Lanes
LTC Kelly Carrigg
Presents US Flag
Flown Over Iraq

Jodi Robinson Photo
Tuesday Is State
Senate Seat Election
Tuesday, February 28th
Historical
Society Meeting
Grover Cleveland Program
Thurs., March 2
School Board
Meeting Agenda
Monday, February 27
In The Service
From Iraq To
Grand Island:
Thank You


Lt. Colonel Terrence Crowe
Another Victory For
Niagara U Tennis
Player Steve Kopf

Chamber Announces
2006 GI Phone
Directory Delivery

Chamber Seeks
Nominations For
Citizen Of The Year
March 3rd Deadline
Food/Recipes


By Jodi Robinson & Barry Conway
New Orleans Recipes

Gleasonís Gymnasts
Excell In Penev's
Classic Invitational

G.I. Job Opportunities
Advertise Your Openings
No Charge!
Free Classified Ads

March Wine
Dinner Menu

Saturday, March 11
Golden Age
Calendar Of Events
GIHS Class Reunions
Support Our Troops
Holiday Valley
Holimont
Kissing Bridge

Click Each For Ski Conditions
Between the Bridges

By Teddy Linenfelser
---
Send Us
Your News
How to Submit News/Photos
Sign Our
Isledegrande Guestbook
Share Your Memories
Linda's
Island Specials!

Paid Advertisement
Old Photo Album



Chamber Board - 1976
Old Photo Album
Back On Line

Orioles - 1963
deSignet Jewelry

Custom Engagement Ring


www.realtyusa.com
Paid Advertisement


Class of '96
Announces Reunion
Planning Meeting


Sunday, Feb. 26th
Parish Players
Musical Cinderella
At St. Stephen's
This Weekend



February 24-25
Check Out
Our Coupon Page


Advertising Information
Zonta Club's Annual
Antique Show/Sale
Two Weeks Away
March 10-11
Sandy Beach Yacht
Club Announces
St. Pat's Party
Saturday, March 11
East Park Garden
Club To Install
Tuesday, March 7
VFW Ladies Aux.
Announces Annual
Pierogi Sale
Reserve By April 1st
Ken Carter Joins
RE/MAX North Realty

GI Coop
Nursery School
Open House
2006-2007 School Year
Grand Niagara
Sevenson Jr.
Purple Eagles News
Patriots Day Hockey Tournament
Results February 21
Niagara Cup
Gymnastics Meet
Feb. 24-26
A Best
Roofing Results
At Island Lanes
Monday, February 20
Mike Johnson 300-783
GI Soccer Club
"House" Registration
Happening Now
Snowmobile
Club Meeting
Wed., March 1st
Fire Report
Feb. 13-19, 2006
Deaths

Julia I. (Kayter) Besch
Connie (Manuse) Teresi
Grand Island
E-News
At Isledegrande.com
Sponsored by Giecom.net
Publisher
Reg Schopp
Editor
Teddy Linenfelser
Schools/Marketing
Jodi Robinson
Marketing
Dan McMahon


Yellow Page Listings
Click Above to View

PLEASE PATRONIZE
OUR ADVERTISERS
LISTED BELOW

Watch For *coupon* Listing

AMUSEMENTS
Mallwitz's Island Lanes
Martin's Fantasy Island
Grand Lady Cruises
Grinders Skate Park


AUTOMOTIVE COLLISION
Carl Amato Collision
GI Auto Tech
*coupon*

AUTOMOTIVE SALES
Fuccillo Auto Group
*coupon*
Paddock Chevrolet
West Herr Automotive

AUTO SOUND/SECURITY
S.C.A.P.

BAKED GOODS
G.L.P. Free Manufacturing

BANKS
First Niagara Bank

BARBECUE
Bear-Man Specialty Foods

BEAUTY SALONS
Hizair Hair Salon
Wavelengths Hair Salon

BOATS
Anchor Marine

BUILDER/CONTRACTOR
GI Home Construction

CANDY/GIFTS
Kelly's Country Store
*coupon*

CARWASH
Dr. Huggs
*coupon*

CHILDCARE
Care-A-Lot Childcare Centre

CLEANERS
X-Press Cleaners
*coupon*

COFFEE/TEA
The Java Shop

COMPUTER
Giecom.net
Priority Computer
Technology Camp of America

CREDIT UNION
Niagara's Choice FCU

DANCE
McCarthy Irish Dance
Miss Cathy's Dance

DUMPSTER
Pinto Disposal Service

FINANCIAL
Contour Financial Planning

FLORIST
Flower A Day

FUNERAL HOME
Kaiser Funeral Home

GARDEN CENTER
GI Garden Center

GIFTS
Shelden Studio

HATS
Lady Diane Hats

HEALTH & FITNESS
M.O.G.

HEATING & COOLING
AJ's Heating & Cooling
Gross Contracting

HOSPITAL
Mount St. Mary's

INSURANCE
MetLife Auto & Home
State Farm-Bob Piatek

JEWELER
deSignet International

LAWYERS
William Costello
Mark Frentzel
Victor Gagliardi
Timothy Mordaunt
Michael Anthony Rossi

LIQUOR
Rose Liquor

LONG-TERM CARE
INSURANCE
Aronica & Company

MOTEL/HOTEL
Cinderella Campground & Motel
Holiday Inn Resort

MUSIC SERVICES
Solid Gold Entertainment

NURSING HOME
Elderwood at Riverwood

OPTICIAN
GI Optical

PHYSICIANS
Island Pediatrics

POWER EQUIPMENT
Marston Power Equipment

PRINTING/EMBROIDERY
Copy Cat
FX Graphix

REAL ESTATE
McHomes/Hunt
-McDonough
Century 21-Wilbert
Century 21-Andolina
Century 21-Dlugokinski
Grand Island/Olcott
Metro Town Center
Realty USA-Kutzbach
Re/Max-Kathy Aronica
Re/Max-Ken Carter
Realty USA-Sherry McDonald
Park Place

RESTAURANTS
Beach House
Jalapeno Loco
John's Pizza & Subs
*coupon*
Justin Tyme Cafe
*coupon*
McMahon's
*coupon*
River Oaks
Town Cafe
Village Inn

SNOWPLOWING
Inside & Out Snowplowing

SUPERMARKET
Budwey's Supermarket
*weekly specials*