Paid Advertisement
Fire Emergency
Causes No Damage
At McDonalds
By Ray Pauley



/#4//> Letter To The Editor
The Faces May
Change - District
Budget Process
By Jim Mulcahy



Holiday Inn



Look What's New!
Paid Advertisement
Chamber Names
Citizen Of Year
Bronze Sponsors
Dinner, Wed., April 25th
High School Student
Olympics For
Special Athletes



Jodi Robinson PHotos
Historical Society
Program Meeting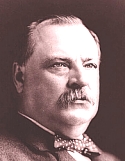 "Buffalo's
Presidential
Connections"
Thurs., April 5th
Island Schools
Closed Friday
Superintendent's Day
Basketball Star
Courtney Donovan
GIHS Art Exhibit


Jodi Robinson PHotos
GIHS Musicians Provide
Orchestra For Niagara
Wheatfield Production
Thurs. - Sat.
Sidway Artists Honored

Jodi Robinson Photos
Order Your High
School Venture
2007 Yearbooks
Pre-Order Now!
Masonic Lodge
Palm Sunday
Pancake Breakfast
Sunday, April 1
Adult Winter
Recreation Leagues
Adult Teams Updated
In The Service
SSgt Brent Helman


Class Of '67
Where Are You?

See Class Photos!
Oct. 12 Reunion Date Set!
Events Calendar
Town of Grand Island
Real Estate
Transactions


Advertising Information
Yellow Pages
Listings For
Island Businesses

March 29, 2007
Special School
Board Meeting
Today, Wed., April 4, 6 p.m.
School Board Report
Pre-K-Program
Addressed
March 26 Meeting
By Jodi Robinson
In The Service
Sgt. David Caputi
Purple Heart
Recipient
Islanders In The News
Ice Skater
Dawn Gruszka Wins
SABAH Spirit Award


By Teddy Linenfelser
Town Sponsored
Band Concerts
Announced
Girls Soccer (HSBC)
Take 2nd In
Tournament



HSBS Sponsors Team



/#2//> /#3//> Liz Wilbert
Century 21


Paid Advertisement
GIHS Students
Participate In
All-County
Music Festival



Jeff Stange Photo/Story
High School Club
Promotes Organ, Tissue
Donation Awareness

Life Lessons Fair
Sat., March 31st
Food/Recipes


By Jodi Robinson & Barry Conway
Easter Recipes

Parish Players
To Present
"The Robe"
April 20-22
Spring Boat Show
Event At BLC

Saturday, March 31st
Niagara Gymnastics -
Kaplan Captures
First All Around



Lucky Stars Invitational
G.I. Job Opportunities
Advertise Your Openings
No Charge!
Town Sponsored
Easter Bunny Visit
Friday, April 6th
Free Classified Ads

Attention Churches
Submit Your Easter
Services To
Isledegrande.com

Check Our Listings!
Paid Advertisement
Golden Age
Calendar Of Events
Relay For Life
Captains' Meeting
Tuesday, April 3rd
Countdown To
Grand Island's
Relay For Life
71 Days To Relay
As Of Today, March 29th
Relay For Life
Everyday Super
Heroes To
Hold Bake Sale
Saturday, April 21
Zonta Club To
Host Spring
District Workshop
Saturday, March 31st
Relay For Life
Candy Sale
Friday/Saturday, April 6-7.
GIHS Class Reunions
Support Our Troops
Sign Our
Isledegrande Guestbook
Share Your Memories
Linda's
Island Specials!

Paid Advertisement



/#1//> Gerrie's
Featured Homes


Paid Advertisement
Volleyball
Championship Teams

Jeff Stange photos
Old Photo Album



Tyro Eagles - 1973


/#2//> Sherry Mongan
McDonald



Home Hunter Hotline
716-743-6333
Paid Advertisement


deSignet Jewelry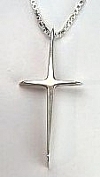 Custom Cross
Author/Illustrator
Tedd Arnold
Visits Sidway

Check Out
Our Coupon Page
Schoolhouse
Rock, Live Is
Connor Middle
School Musical
Tuesday, April 3rd
Middle School News
By Brooke Chamberlain
Student Writer
High School News -
Special Athletes
By Caroline Boron
Senior Student Writer
High School News
By Kaitie Samland
Freshman Student Writer
Chamber to Honor
Control Techniques,
Carolyn Lokken


Wednesday, April 25 Dinner
St. Stephen
7th/8th Grades
Celebrate Pi Day



Advertising Information
Friends Of GI
Mem. Library
Annual Meeting
Thursday, May 17
Preschool
Story Hour -
Spring Session
Yuengling
Mens Results
At Island Lanes
Tuesday, March 27th
Mike Sander 269-713
A Best
Roofing Results
At Island Lanes
Monday, March 26th
Bill Baer 759
Friday Night
Businessmen
At Island Lanes
Friday, March 23
Chris Patterson 780
Miscellaneous
Leagues
At Island Lanes
America's Safe
Boating Course
Sat., March 31st
Pound Auction
Fundraiser To
Benefit
Relay For Life
Saturday, March 31st
Home Bureau II
Events Schedule
April 2007
National Library
Week At GI
Memorial Library
Children's Event
Saturday, April 21
"East River Road Fox"

Bill DeGlopper Photo
Send Us
Your News
How to Submit News/Photos
Fire Report
March 19-25, 2007
Deaths

Andrew J. Beyer III
Thomas P. Cauley III
Arthur L. Homa
Ronald M. LaMarco
Sally E. (Schmit) Leckey
Gladys M. Trautman
John W. Werth
Dr. Wanda S. Wieckowska
Grand Island
E-News
At Isledegrande.com
Sponsored by Giecom.net
Publisher
Reg Schopp
Editor
Teddy Linenfelser
Schools/Marketing
Jodi Robinson
Marketing
Dan McMahon


Yellow Page Listings
Click Above to View

PLEASE PATRONIZE
OUR ADVERTISERS
LISTED BELOW

Watch For *coupon* Listing

AMUSEMENTS
Grinder's Skate Park
Martin's Fantasy Island

AUTOMOTIVE COLLISION
GI Auto Tech

AUTOMOTIVE SALES
Fuccillo Auto Group
*coupon*
Paddock Chevrolet

AUTO SOUND/SECURITY
S.C.A.P.

BAKED GOODS
G.L.P. Free Manufacturing

BARBECUE
Bear-Man Specialty Foods

BEAUTY SALONS
Hizair Hair Salon
Wavelengths Hair Salon

BOATS
Anchor Marine
*coupon*
Blue Water Marina

BUILDER/CONTRACTOR
GI Home Construction
Inside & Out Home Improvements

CANDY/GIFTS
Kelly's Country Store
*coupon*

CARWASH
Dr. Huggs
*coupon*

CHILDCARE
Care-A-Lot Childcare Centre

CHIROPRACTOR
Grand Island Chiropractic

CHIROPRACTOR/PEDIATRIC
Riverview Chiropractic

CLEANERS
X-Press Cleaners
*coupon*

COMPUTER
Priority Computer
Technology Camp of America

CREDIT UNION
Niagara's Choice FCU

DANCE
McCarthy Irish Dance
Miss Cathy's Dance

FINANCIAL
Contour Financial Planning

FLORIST
Flower A Day

FUNERAL HOME
Kaiser Funeral Home

GARDEN CENTER
GI Garden Center

GIFTS
Magic Towel Holder

GIFTS & AWARDS
Kershner Studios

HARDWOOD FLOORS
The Hardwood Floor Man

HEALTH & FITNESS
M.O.G.

HEATING & COOLING
AJ Beyer Mechanical
Gross Contracting
*coupon*

INSURANCE
Keller Insurance
State Farm-Bob Piatek

INTERNET SERVICES
Giecom.net

JEWELER
deSignet International

KITCHENS/BATHS
Kinetic Kitchen & Bath

LAWYERS
Tricia Vacanti-Belter
William Costello
Mark Frentzel
Timothy Mordaunt
Michael Anthony Rossi

LEATHER GOODS
Creative Leather Concepts

LIQUOR
Aceti's Wine & Spirits
Rose Liquor

LONG-TERM CARE
INSURANCE
Aronica & Company

MOLD REMEDIATION
Hygienitech of WNY Inc.

MOTEL/HOTEL
Chateau Motor Lodge
*coupon*
Holiday Inn Resort

NURSING HOME
Elderwood at Riverwood

PEST CONTROL
Trust Pest Control

PHYSICIANS
Island Pediatrics
Maria Jereva M.D.

POWER EQUIPMENT
Marston Power Equipment

PRINTING
Copy Cat

REAL ESTATE
Century 21/Liz Wilbert
Century 21/Gerrie Andolina
Coldwell Banker
Chubb R.E./Kelly Petrie
Coldwell Banker
Chubb R.E./Robin Swedish
Metro Town Center
MJ Peterson/Floyd Doring
RE/MAX-Linda Kutzbach
RE/MAX-Ken Carter
Realty USA-Sherry McDonald
Ziehm Real Estate
Park Place

RESTAURANTS
Beach House
John's Pizza & Subs
*coupon*
Justin Tyme On The River
*coupon*
McMahon's
*coupon*
River Oaks
Sandi's Family Restaurant
Town Cafe

SUPERMARKET
Top's
*weekly specials*
Wegmans

THEATRE
Riviera Theatre

---
VIEW PREVIOUS ISSUES:
---
Other Grand Island Pages to Visit:
Churches | Email Directory | Government | Groups
GIHS Grad List | Guestbook | Please sign in! | Local Artists | Photo Album | Town History | Useful Links
| Website Design | Wildlife | Isledegrande's Home Page | GIECOM.NET'S Home Page
Please Email News Releases to Teddy Linenfelser, Thank You.

This website was created and updated weekly since September of 1997.
Our sponsor is GIECOM.Net Inc., "Grand Island's E-Commerce Network",
providing Internet Access and Webhosting to the Grand Island Community.
If you are interested in participating as a sponsor, please email.
1871 Whitehaven Road, Grand Island, New York, 14072-1803 USA

GIECOM.Net Inc. is owned by deSignet International
a "World Class Jewelry Manufacturer and Retailer"
Store Hours: 9-6PM Mon-Friday and Saturdays 9am - 3pm, and by Appointment
1869 Whitehaven Road, Grand Island, New York, 14072-1803 USA, 1-888-RARU.COM
Copyright © 1995-2005 All rights reserved.



! - - - - - - - - New Tracker Starts Here - - - - - - - - - >