Thurs., March 13, 2008
Fire Company Responses
Wednesday, March 19th
Town Board
Workshop Meetings
Thursday, March 20
Monday, March 31
Tuesday, April 1
Wednesday, April 9
Between the Bridges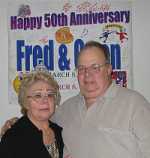 By Teddy Linenfelser
---
Town Board
Meeting Agenda
Monday, March 17
Islanders In The News
Emelie-Jo Scheffler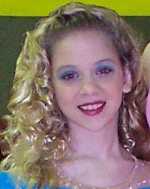 Letter To The Editor
Highway Dept.
Thanks Residents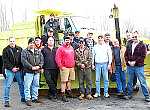 Petitions To Run
For School Board
Beginning Mon., March 17th
Student Ski Club
Ends 2008 Season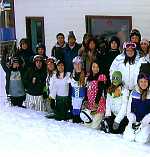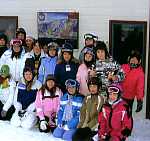 Class Of '83
Reunion News
Saturday, July 5th
Class Of '98
Reunion News
July 4th Weekend
Town Recreation News
Wednesday Mens
Playoff Schedule
Mens Wed. BBall
Womens Wed. VBall
Mens Thurs. Blue & White VBall



Town of Grand Island
Recreation Activities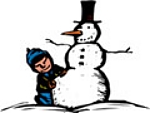 Winter 2008




/#5//> Creative Leather
& Shipping



Take A Look!
Paid Advertisement



Relay For Life
Moose Fundraiser



Thurs., March 27th
Huth Road
Celebrates Reading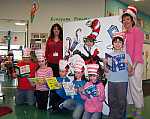 GIHS Class of
2009 Seeks
Baskets For Raffle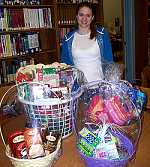 All Island Jazz Concert
Wed., March 19th
Events Calendar
Islanders In The News
"Jon Jon's Journey" -
A Fundraiser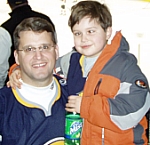 Saturday, March 29th
Town Of Grand Island
Answers To Most
Town Related Questions
Real Estate
Transactions
Teddy's Islettes
Reunion
Practice Schedule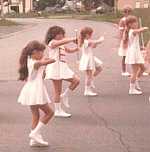 Yellow Pages
Listings For
Island Businesses

14 Guests With
Flu Symptoms
By Ray Pauley
Chimney Fire
Damages Island
Residence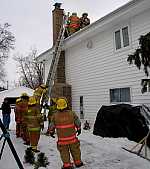 By Ray Pauley
Paul Leuchner Photos
Chamber of Commerce
Citizens of the Year
Dinner Thursday, April 24th
Visit With
The "Easter Bunny"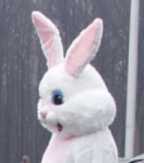 Grand Island Town Hall
Friday, March 21st
Public Hearing:
Home/Private Schooled
Student Activities
Heavy Snow Hits
Grand Island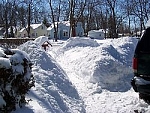 Diane Hassan Photos
Nerd Herd Wins
Corporate
Bowl Finals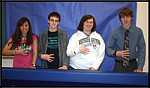 Julia Figliotti, Luke Burkhart
Amanda Jaeger, Alex Richter
Between the Bridges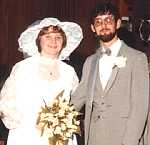 By Teddy Linenfelser
---
Islanders In The News
Christopher Hamm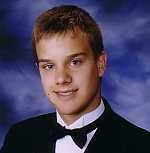 2nd Annual Distinguished
Alumni Awards Ceremony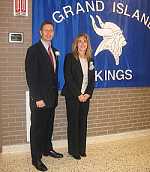 Jodi Robinson Photos
GIHS Students
Compete at DECA
State Conference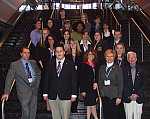 /#3//> Holiday Inn Grand Island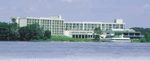 Paid Advertisement
CO Incidents
Local-National Problem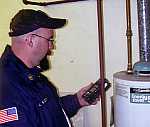 By Ray Pauley
Food/Recipes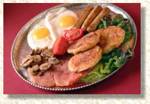 St. Patrick's Day

Your Restaurant
Reviews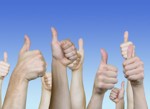 "Thumbs Up"



G.I. Job Opportunities
Advertise Your Openings
No Charge!
Seeking Assistant
Store Manager



Free Classified Ads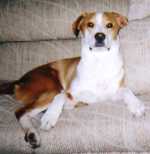 Lost Dog
Character Counts At
Huth Road School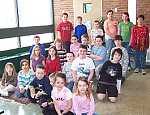 Golden Age
Calendar Of Events
Sidway School
Reunion

Glee Club Photo 1954
GIHS Class Reunions
Support Our Troops
Sign Our
Isledegrande Guestbook
Share Your Memories
Linda's
Island Specials!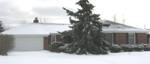 20 Queens
Paid Advertisement



Chamber Announces
Top Sponsors
Grand Island Holiday Inn
Niagara Frontier Publications
Astellas Pharma Manufacturing Inc.



Do You YouTube?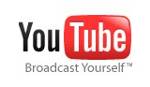 Taylor Firth
Send In Your Favorites




/#1//> Gerrie's
Featured Homes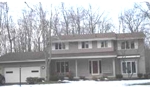 2105 Bush Road
Paid Advertisement



Islanders In The News
Donald V. Freedman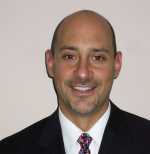 Islanders In The News
Paula F. Sciuk
High School News
By Kaitie Samland
Sophomore Student Writer
Old Photo Album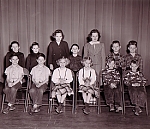 Sidway School Twins - Late 1940s
Three Photos


Letter To The Editor
School Concert Issues
By Laurie Williams


/#2//> deSignet Jewelry
"In the heart of the Island"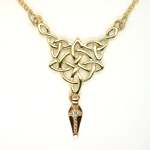 Custom Necklace

Islanders In The News
Carrie Anne Vieceli
St. Stephen
School News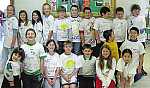 Check Out
Our Coupon Page
Free "Women &
Finance"
Seminar By GI BPW
Wednesday, March 19
Easter Egg
Hunt & Games
Kids' Day Saturday, March 22
New Apostolic Church
Islanders In The News
Sabrina Reagle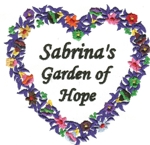 Sunday, April 6
Lions Club
Spaghetti Dinner
Monday, April 14
Kaegebein Elementary
Going To States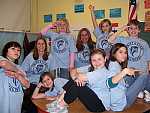 2008 Team Fundraisers

Donate Old Cell Phones
Jingle Heart Necklaces
Tully's Good Time's
Alexi Salamone Competes
At World Sled Hockey
Championships
NU Diver Ian O'Rourke
To Compete In
NCAA Championship
Pre Season Special!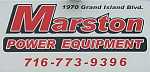 Specials through 3/17/08
Modified Hockey
Starting Up
Thursday, March 20 Meeting
Island Lanes Results
Submitted March 13, 2008
Parks & Recreation
Dept. Announces
Summer Activities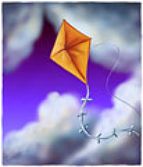 Full Schedule Of Fun!
Send Us
Your News
How to Submit News/Photos
Fire Report
March 3-9, 2008
Deaths

Joseph Calvano
Mark B. Turner
Roberto D. Zannin
Patricia Zoltoski
Grand Island
E-News
At Isledegrande.com
Sponsored by Giecom.net
Publisher
Reg Schopp
Editor
Teddy Linenfelser
Schools/Marketing
Jodi Robinson
Marketing
Dan McMahon

Yellow Page Listings
Click Above to View
---
---

PLEASE PATRONIZE
OUR ADVERTISERS
LISTED BELOW

Watch For *coupon* Listing

AMUSEMENTS
Grinder's Skate Park
Mallwitz's Island Lanes
*coupon*
Martin's Fantasy Island

AUTOMOTIVE COLLISION
GI Auto Tech

AUTOMOTIVE SALES
Fuccillo Auto Group
*coupon*

BANKING
M & T Bank
Wilco Mortgage Corp.

BARBECUE
Bear-Man Specialty Foods

BEAUTY SALONS
Fantastic Sam's
Hizair Hair Salon
Wavelengths Hair Salon

BOATS
Anchor Marine
*coupon*
Blue Water Marina

BUILDER/CONTRACTOR
GI Home Construction

CANDY/GIFTS
Kelly's Country Store
*coupon*

CARWASH
Dr. Huggs
*coupon*

CEILINGS/WINDOWS
DeGeorge Ceilings & Doors
*coupon*

CHILDCARE
Care-A-Lot
Childcare Centre

CHIROPRACTOR
Grand Island Chiropractic
Dr. Kevin Augustine Chiropractic

CHIROPRACTOR/PEDIATRIC
Riverview Chiropractic

CLEANERS
X-Press Cleaners
*coupon*

COIN LAUNDRY
The Laundry Chute

COMPUTER
Technology Camp of America

CREDIT UNION
Niagara's Choice FCU

DANCE
McCarthy Irish Dance
Miss Cathy's Dance

FINANCIAL
Contour Financial Planning

FLORIST
Flower A Day

FUNERAL HOME
Kaiser Funeral Home

GARDEN CENTER
GI Garden Center

GAS STATION
JP'S Sunoco

GIFTS
Magic Towel Holder

HEALTH & FITNESS
Curves

HEATING & COOLING
AJ Beyer Mechanical
Gross Contracting
*coupon*

INSURANCE
Allstate Mastantuono Agency
Keller Insurance
State Farm - Bob Piatek

JEWELER
deSignet International

LAWYERS
William Costello
Mark Frentzel
Timothy Mordaunt
Michael Anthony Rossi

LIQUOR
Aceti's Wine & Spirits
Rose Liquor

LONG-TERM CARE
INSURANCE
Aronica & Company

MOTEL/HOTEL
Chateau Motor Lodge
*coupon*
Holiday Inn Resort

NURSING HOME
Elderwood at Riverwood

PHYSICIANS
Island Pediatrics

POWER EQUIPMENT
Marston Power Equipment

PRESCRIPTIONS
Island Prescription Center

REAL ESTATE
Century 21/Liz Wilbert
Century 21/Gerrie Andolina
M.J. Peterson-Joe Suppa
Metro Town Center
RE/MAX-Linda Kutzbach
RE/MAX-Ken Carter
Realty USA-Sherry McDonald
Park Place

RESTAURANTS
Beach House
John's Pizza & Subs
Justin Tyme On The River
*coupon*
McMahon's
*coupon*
Sandi's Family Restaurant
Town Cafe

SHIPPING
Creative Leather Concepts
*coupon*

SUPERMARKET
Top's
*weekly specials*
Wegmans

THEATRE
Riviera Theatre


WATCH REPAIR
Otto Zimmerman and Son