Thurs., May 14, 2009
Between the Bridges

By Teddy Linenfelser
---
UPDATE
Five to Run
for Board of
Education Seats
Meet The Candidates
Election May 19th
School Board
Meeting Agenda
Monday, May 18
Buffalo News
Town Board
Meeting Agenda
Monday, May 18th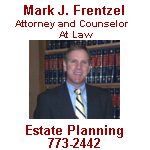 Paid Advertisement
Class of '84
Announces 25th
Reunion Plans






/#4//> /#5//> Andrea Wilson,
Digital Design Talent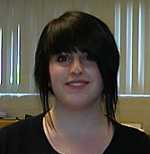 Overall Winner
River Lea Open Sunday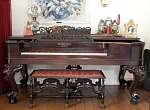 Sunday, May 17th
Islanders In The News
JoAnn Vanderheite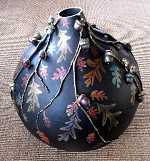 Six Photos
39th Annual 100
American
Craftsmen Festival
GIHS Junior
Joe Fischer
Lacrosse Star
Niagara Gazette Feature
GIHS Junior
Sam Tilkins
Star Softball Pitcher
Niagara Gazette Feature
GIHS Junior
Joel Klock
Star Pitcher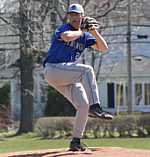 Niagara Gazette Feature
GIHS Rugby News
GIHS Sports Briefs
Week Ending May 14



/#6//> Invitrogen Global
Volunteer Day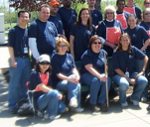 Wednesday, May 13th
Events Calendar
Garage Sales Galore
On Grand Island
Post Your Sale
At No Charge
14 Sales This Week
Little League
Opening Day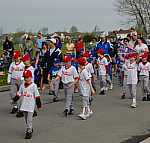 Mary Stewart Photos
VFW Donates To
GIHS Club Hockey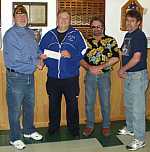 Grand Island Recreation
Adult Softball Leagues
Monday Women's Softball
Tuesday Men's Softball
Thursday Men's Softball


Grand Island Recreation
Summer Events
Summer Programs
Summer Concerts


Town Of Grand Island
Answers To Most
Town Related Questions



Real Estate
Transactions



"Poison Ivy"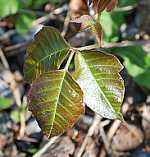 Gary E. McDannell photo
Yellow Pages
Listings For
Island Businesses


Last Week's Isledegrande.com
Life Without Isledegrande.com?
Heaven Forbid!
Thank You Patrons!
The List Is Growing
School District
Vote Results
Conservative Party Endorsements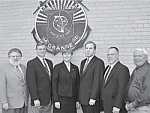 UPDATE
Islanders In The News
Skater
Taylor Firth,
Movie Star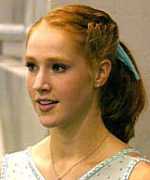 Grand Island
Dance Center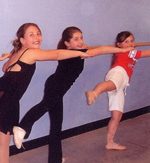 Upcoming Events
Early Registration Sale
Paid Advertisement


Islanders In The News
Melanie Rodgers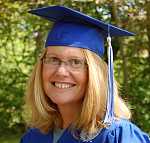 Mary Stewart Photos
Huth Elementary
Band NYSSMA Award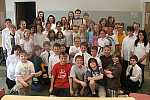 W. River Homeowners
Adopt-A-Highway
Milestone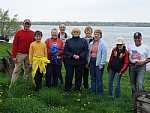 Bob Beach Photo
Riverstone Grill Open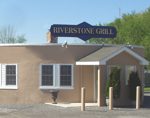 971 East River, 773-0106
Paid Advertisement



Brad Langdon's
Memories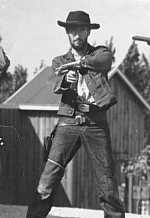 Fantasy Island 1961-1966



/#3//> Sherry Mongan
McDonald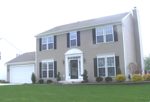 224 Oakridge
Paid Advertisement
Letter To The Editor
Dan McBride -
The Fight for His LIFE!
Fundraiser Aug. 23
Letter To The Editor
Successful Postal
Workers Food Drive
Islanders Donate
over 13,000 lbs.
Food/Recipes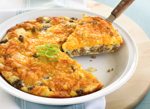 Easy As Pie




Islanders In The News
Betsy & Mike Cali
Invite You To
Fundraiser



Serving Our Country
Names To Be Added



G.I. Job Opportunities
Advertise Your Openings
No Charge!
Free Classified Ads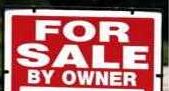 Cub Scout Roundup
Monday, May 18th
Class of 2010
Chicken B-B-Q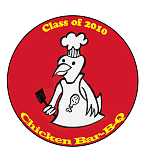 Tuesday, May 19th
Logo Design By Alex Re
Golden Age
Calendar Of Events
GIHS Class Reunions
Off-Island School Reunions
Support Our Troops
"Great Blue Heron"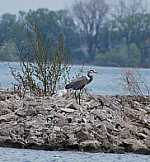 Gary E. McDannell photo
Sign Our
Isledegrande Guestbook
Share Your Memories
Linda's
Island Specials!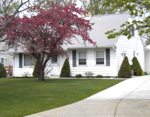 19 Schutt Court
Paid Advertisement



/#1//> Gerrie Andolina's
Featured Homes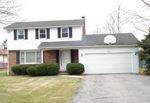 708 Baseline Road
Paid Advertisement



Old Photo Album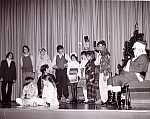 Rotary - 1977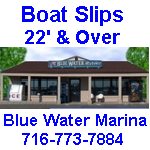 Paid Advertisement
High School News
By Kaitie Samland
Junior Student Writer
Islanders In The News
Hank Howard
Honored By Praxair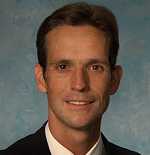 Historical Society
Historic Preservation Board:
To Present
"Niagara River's
Playground" Display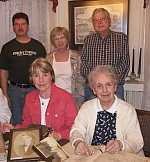 Sunday, June 7th
Letter To The Editor
GIHS Alumni Challenge
By Liz Barker
GIHS Class of '69
GIFC EMS Program
Enhanced
by FEMA Grant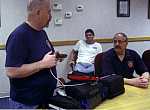 By Ray Pauley
Library's Mother's
Day Tea Photos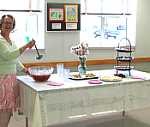 /#2//> deSignet Jewelry
"In the heart of the Island"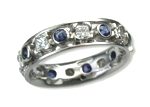 Eternity Bands
Diamond Bands Page



Check Out
Our Coupon Page



/#7//> Historical Society
Garage Sale,
Installation Dinner
Saturday, May 30th



Boys Southern Gospel
Quartet To Perform
at St. Timothy Church
Sunday, June 21



3rd & 4th Grade
Play At Kaegebein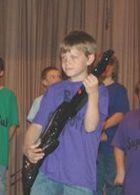 Jodi Robinson Photos
Republican
Committee Golf
Tournament Results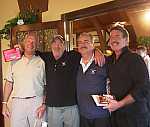 Gram's Garage Sale At
Golden Age Center
Saturday, May 16th
Gliding Stars
Walk-a-thon
Beaver Island Park
Friday, June 12
Motherís Day
Hanging Plant Sale
Huge Success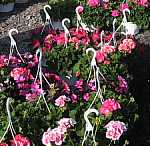 Vipers Win Metro
12U Softball Opener
Relay For Life
Upcoming
Fundraisers

Marion Klingel
Town Commons
Sign Information
Send Us
Your News
How to Submit News/Photos
Deaths

Richard F. Atkinson
Catherine M. Calvano
Jean Davern
Teddy Filosofos
Jayden E. Flitt
Marion P. Geering
Daniel E. Hoffman
Virginia A.Cadro Nilsson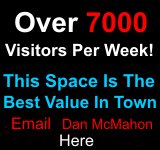 Grand Island
E-News
At Isledegrande.com
Sponsored by Giecom.net
Publisher
Reg Schopp
Editor
Teddy Linenfelser
Schools/Marketing
Jodi Robinson
Marketing
Dan McMahon

Yellow Page Listings
Click Above to View
---
---

PLEASE PATRONIZE
OUR ADVERTISERS
LISTED BELOW

Watch For *coupon* Listing

AMUSEMENTS
Grinder's Skate Park
Mallwitz's Island Lanes

AUTOMOTIVE COLLISION
GI Auto Tech

BANKING
M & T Bank

BASEBALL
Island Dug-Out
Niagara Power Baseball

BEAUTY SALONS
Hizair Hair Salon
Wavelengths Hair Salon

BOATS
Anchor Marine
Blue Water Marina

BUILDER/CONTRACTOR
GI Home Construction
Inside & Out Home Imp.

CANDY/GIFTS
Kelly's Country Store
*coupon*

CEILINGS/WINDOWS
DeGeorge Ceilings & Doors
*coupon*

CHIROPRACTOR
Grand Island Chiropractic
Dr. Kevin Augustine Chiropractic

CHIROPRACTOR/PEDIATRIC
Riverview Chiropractic

CLEANERS
X-Press Cleaners
*coupon*

CREDIT UNION
Niagara's Choice FCU

DANCE
McCarthy Irish Dance
Miss Cathy's Dance

DENTIST
Dr. Thomas C. Lepenven, DMD

FAMILY MEDICINE
Grand Island Family Medicine

FINANCIAL
Contour Financial Planning

FLORIST
Flower A Day

FUNERAL HOME
Kaiser Funeral Home

GIFTS
Magic Towel Holder

HEALTH & FITNESS
M.O.G.

HEATING & COOLING
AJ Beyer Mechanical
Gross Contracting

INSURANCE
Allstate Mastantuono Agency
Keller Insurance
State Farm - Bob Piatek

JEWELER
deSignet International

LAWYERS
Mark Frentzel
Timothy Mordaunt
Mark S. Nemeth
Robert M. Ratajczak, Jr.
Michael Anthony Rossi

LIQUOR
Aceti's Wine & Spirits
Rose Liquor

MOTEL/HOTEL
Chateau Motor Lodge
*coupon*

NURSING HOME
Elderwood at Riverwood

PHOTOGRAPHER
Rolling Meadow Studios
*coupon*

POWER EQUIPMENT
Marston Power Equipment

PRESCRIPTIONS
Island Prescription Center

REAL ESTATE
Century 21/Liz Wilbert
Century 21/Gerrie Andolina
Metro Town Center
RE/MAX-Linda Kutzbach
Realty USA-Joan Dlugokinski
Realty USA-Sherry McDonald
Park Place

RESTAURANTS
Beach House
John's Pizza & Subs
Justin Tyme On The River
*coupon*
McMahon's
*coupon*
Sandi's Family Restaurant
Town Cafe

SHIPPING
Island Ship Center Inc.
*coupon*

SUPERMARKET
Budwey's Supermarket
Top's
Wegmans

THEATRE
Riviera Theatre


WATCH REPAIR
Otto Zimmerman and Son


WINEMAKING
Anello Wineplace