News Update
Girls Basketball Team
Raising Funds For
California Tournament
5K and 1.4 Mile Run
Flag Football4 v 4 Tourney
Town Board Action
Isledegrande.com
Recognized For
Five Years Of Service


By Joelle Logue
Mary Stewart Photo

Between the Bridges



By Teddy Linenfelser
School District
Officials
Explain Tax Bills
Fundraiser For 3-year-old
Olivia Raye Williams
Family Huge Success

Donations Being Accepted
Class of '86
Official Reunion
Information
July 1, 2006
Islanders In The News
Stone Filipovich
And Stone's Buddies


Mark Frentzel Announces
Plan To Reduce
Crimes Against
Senior Citizens

By Mark J. Frentzel
Paid Advertisement

Isledegrande.com To
Hold 5th Birthday Bash
And You're Invited

11 a.m. to 2 p.m. on Sat., Oct. 1
Town Board
Workshop Agenda
September 26 Meeting
Unapproved
Town Board
Meeting Minutes
September 19 Meeting
Approved
Town Board
Meeting Minutes
September 6 Meeting
Brownie Troop #957
Takes Part In
Pinwheels For Peace

Gerrie's Featured Home

Paid Advertisement
Paid Advertisement

College Fair Offered
By GI Youth Board
Thursday, October 27
High School
Open House Tonight
GIHS Sports Briefs
Week Ending Sept. 22nd
GIHS Sports Schedule
NEXT
Vikings Play
Williamsville East
2 p.m. Saturday at W-E

Events Calendar
Garage Sales Galore
On Grand Island
10 - Thursday - Saturday
Legal Notices
Real Estate Transactions


Advertising Information

Internet Access
Advertising
Websites At $220
Yellow Pages
Listings For
Island Businesses

September 22, 2005
Former School
Principal
Given Probation
Official Grand Island
Primary
Election Results
Town Justice Candidates
Island Man Arrested
on Burglary,
Grand Larceny Charges
Town Board Action
Speed Limits
Reduced On
Several Isle Roadways
By Joelle Logue



Lifesaving
Teamwork Averts
Pool Drowning


By Ray Pauley
Town Board Action
Land Issues Top
Town Board Agenda
By Joelle Logue



Islanders In The News
Duignan Family -
Five Generations



Mary Stewart Photo/Story

Donations To Katrina
Victims Continue
To Be Collected
School Supplies, Book
Bags Collected by
St. Stephen Students

Donated To Kid's Café,
Niagara Falls
Community Missions
Renee A. Woloszyn,
Candidate For
Town Council

Paid Advertisement
GIHS Homecoming
Dance Date Change
Saturday October 8
Thank You,
Isledegrande.com
Julie A. Davis
Thank You,
Isledegrande.com
Pete Capelli
Class Of '66
Reunion Meeting

Wednesday, September 28

Food/Recipes


By Jodi Robinson & Barry Conway
Budget Recipes

G.I. Job Opportunities
Advertise Your Openings
No Charge!
Free Classified Ads

Jim Porter 3rd in
Southern Ontario
Sprints Championship
Junior Sabres Take Ice
Xpress
Dry Cleaners

Paid Advertisement
Altar Society
Chicken Chowder Sale
Sat. - Benefits Katrina Victims
Blessing Of Animals
At St. Stephen's
Sunday, October 2
St. Stephen's
Hour of Power Moves
To End Of Month
Wed., Sept. 28
Cub Pack 425 Scout Roundup
What's Happening!
Paid Advertisement

Golden Age
Center Menu
September 1-30
Golden Age
Calendar Of Events
GIHS Class Reunions
Support Our Troops
Linda's
Island Specials!
Paid Advertisement
Free GED Class
At GI High School
Three Island
Teens Arrested

Seneca Land Claim
Back In The News
A Personal High Five
For Isledegrande.com
By Joelle Logue
Proclamation For Rev.
Kevin Backus,
Nouthetic Counselors

Mary Stewart Photo
Sign Our
Isledegrande Guestbook
Share Your Memories
Old Photo Album

School #4 - 1933

2005/2006 School Tax
Bills Have Been Mailed
deSignet Jewelry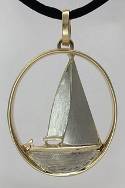 Sailboat Pendant
Rossi Pledges Full-Time
Commitment To Part-Time
Town Justice Position

Paid Advertisement


www.realtyusa.com
Paid Advertisement



"An Iris in September"


Reg Schopp Photo
"September Bullfrogs"

Reg Schopp Photo
Check Out
Our Coupon Page


Advertising Information
Quality Quest Meeting
Thursday, September 29
Disabled American
Veterans News

105 lb. Jr. Vikings
Defeat NT Giants
Home Bureau II
Membership Tea
Tuesday, September 27
Randy Osvath
Memorial
Golf Tournament
September 24

VFW Ladies
Tailgatin' Chili
Cook-Off Saturday

Golden Age Center
Fall Foliage Trip
Tues., October 11
Grand Island
Relay For
Life Awards Night
Friday Businessmen's
League Results
At Island Lanes
Dave Griffin 667
Jon McGinn 273-662
Men's A Best Roofing
League Results
At Island Lanes
Send Us
Your News
How to Submit News/Photos
Fire Report
Sept. 12-18, 2005
Deaths

Rosie Lee Brooks
Carol G. Hastrich
Ernest M. Jannotte
Frank Slish
Mary Sorce
Grand Island
E-News
At Isledegrande.com
Sponsored by Giecom.net
Publisher
Reg Schopp
Editor
Teddy Linenfelser
Schools/Marketing
Jodi Robinson
Marketing
Dan McMahon


Yellow Page Listings
Click Above to View

PLEASE PATRONIZE
OUR ADVERTISERS
LISTED BELOW
AMUSEMENTS
Mallwitz's Island Lanes
Martin's Fantasy Island
Grand Lady Cruises
Grinders Skate Park


AUTOMOTIVE COLLISION
Carl Amato Collision
GI Auto Tech

AUTOMOTIVE SALES
Fuccillo Auto Group
Paddock Chevrolet
West Herr Automotive

AUTO SOUND/SECURITY
S.C.A.P.

BANKS
First Niagara Bank

BEAUTY SALONS
Austin's Hair Salon
Hizair Hair Salon
Wavelengths Hair Salon

BOATS
Anchor Marine
Blue Water Marina

BUILDER/CONTRACTOR
GI Home Construction
Inside & Out

CARWASH
Dr. Huggs

CHILDCARE
Care-A-Lot Childcare Centre

CLEANERS
X-Press Cleaners

COMPUTER
Black Dragon Computing
Giecom.net
Priority Computer
Technology Camp of America

CREDIT UNION
Niagara's Choice FCU

DANCE
McCarthy Irish Dance
Miss Cathy's Dance

DENTIST
Dental Care Assoc.

FINANCIAL
Contour Financial Planning

FLORIST
Flower A Day

FUNERAL HOME
Kaiser Funeral Home

GARDEN CENTER
GI Garden Center

GIFTS
Shelden Studio

HATS
Lady Diane Hats

HEALTH & FITNESS
M.O.G.

HEATING & COOLING
AJ's Heating & Cooling
Gross Contracting

HOSPITAL
Mount St. Mary's

INSURANCE
MetLife Auto & Home
State Farm-Bob Piatek

JEWELER
deSignet International

LAWYERS
William Costello
Mark Frentzel
Victor Gagliardi
Timothy Mordaunt
Michael Anthony Rossi

LIQUOR
Rose Liquor

LONG-TERM CARE
INSURANCE
Aronica & Company

MOTEL/HOTEL
Cinderella Campground & Motel
Holiday Inn Resort

MUSIC SERVICES
Solid Gold Entertainment

NURSING HOME
Elderwood at Riverwood

OPTICIAN
GI Optical

PHYSICIANS
Island Pediatrics

POWER EQUIPMENT
Marston Power Equipment

PRINTING/EMBROIDERY
Copy Cat
FX Graphix

REAL ESTATE
McHomes/Hunt
-McDonough
Century 21-Wilbert
Century 21-Andolina
Century 21-Dlugokinski
Metro Town Center
Realty USA-Kutzbach
Re/Max-Kathy Aronica
Realty USA-Sherry McDonald
Ziehm Real Estate
Park Place

RESTAURANTS
Beach House
John's Pizza & Subs
Justin Tyme Cafe
McMahon's
River Oaks
Town Cafe
Village Inn

SERVICE STATION
Tim's Sunoco

SUPERMARKET
Budwey's Supermarket