Thurs., September 24, 2009
Between the Bridges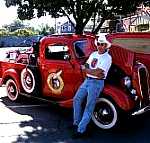 By Teddy Linenfelser
---
Girls Varsity
Soccer Undefeated
Game 4:30 p.m. Thurs.
Home Against KW
Approved
Town Board
Meeting Minutes
Tues., Sept. 8th
High School News
Scholarship
Awarded to
Andrés Rafael Arroyo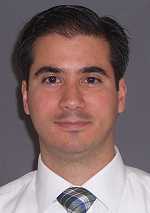 GIHS Assistant Principal
School Board Agenda
Monday, September 26th
GIHS Class of '75
Announces
35th Reunion



Planning Meeting Sat., Oct. 3rd



/#4//> Gerrie Andolina's
Featured Homes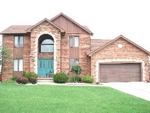 73 Pleasant Trail
Paid Advertisement



Islanders In The News
Maxwell S. Kilb





Islanders In The News
Ray Dlugokinski
Retirement
Reception
Friday, October 23rd
Fundraiser for
Kevin Hardwick


Candidate,
Erie County Legislator



/#5//> deSignet Jewelry
In The Heart Of The Island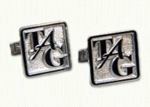 Custom Cuff Links Page
GIHS Sports Briefs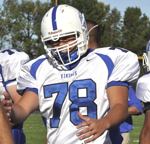 Week Ending September 24th
JT Tompkins Photos - Nick Rossi



Chelsea Hall
Featured In Gazette



/#6//> Golden Age
Calendar Of Events



Events Calendar



Garage Sales Galore
On Grand Island
11 Sales




Town Of Grand Island
School Tax Notice
Must Be Postmarked
Or Paid By Oct. 15th
Paid Advertisement
Town Of Grand Island
Answers To Most
Town Related Questions
Real Estate
Transactions
Yellow Pages
Listings For
Island Businesses


Last Week's Isledegrande.com
Tree, Wires Down
Across Road
At Fix & Alt Blvd.
3:39 p.m. Monday, Sept. 28
Power to be shut off
We Can't Survive
Without Your Help
Won't You Consider A Donation
To Isledegrande.com
Arrest Made in
First Niagara
Bank Robbery




<! - - - - - MicroPoll - - - - - - >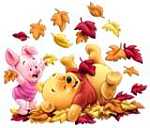 Islanders In The News
Tetkowski - Murphy
Engagement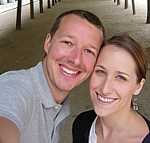 Resident
Admits Niagara
County Burglary



Stealing Leads
To Jail Term



/#3//> Sherry M. McDonald
Find Your Dream Home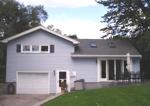 1852 East River - Open Sunday 1-3pm
Paid Advertisement



We Have Openings!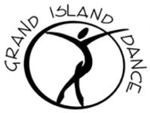 Come Join Our Studio
Paid Advertisement
Tsemblis Wins
W. Seneca Invite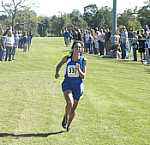 GI Takes 4th Place
Isledegrande.com
Welcomes
New Student Writer
Marwa Eltagouri,
GIHS Senior
7 Students Selected for
NYS Conference
State Music Ensembles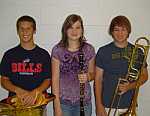 West River Homeowners
25th Anniversary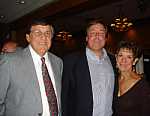 Neighbors Foundation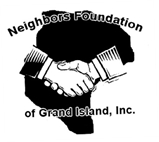 If You Need A Hand
Food/Recipes


Soup For Dinner




Serving Our Country
Names To Be Added



G.I. Job Opportunities
Advertise Your Openings
No Charge!
Free Classified Ads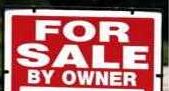 International
Day Of Peace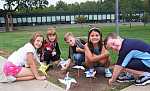 Historic Island Prints



Albion Ende
Pen & Ink Drawings



Erie Veterans -
Advisory:
Patient Care Group Scam



GIHS Class Reunions



Off-Island School Reunions



Support Our Troops



Sign Our
Isledegrande Guestbook
Share Your Memories




Linda's
Island Specials!

261 Colonial - Open Sunday
Paid Advertisement



/#1//> Island
Prescription Center


$10 Coupon
1728 Grand Island Blvd.
Paid Advertisement



Islanders In The News
Sorvelli - Abramo
Wedding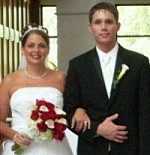 Paid Advertisement
Old Photo Album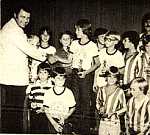 Cougar Soccer Team - 1978
Islanders In The News
Ray Billica,
Town Council Candidate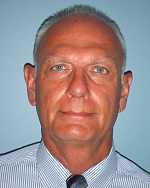 High School News
By Kaitie Samland
Senior Student Writer



Historical Society
Meeting
Thurs., October 1st
Ghost Hunters



/#2//> Closed Mondays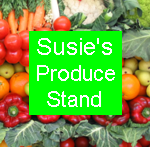 2121 Grand Island Blvd., At the VFW
Paid Advertisement





Check Out
Our Coupon Page



/#7//> St. Stephen's Holy
Name Society
Pasta Extravaganza
Sun., October 25



Knights 50th Anniversary
October 2, 3, 4
NYS Women
Wine/Dine
& Silent Auction
Formerly Business & Professional Woman
Islanders In The News
Islanders In
"Man of LaMancha"
Sept. 25 - Oct. 10th
Fire Co. Fire
Prevention Program
Open House
Friday, Oct. 9th
Demonstrations/Sparky/Pluggie
Trinity
UM Church Events
October 2009
Library Feature,
Exploring Our Sun
Saturday, Oct. 3rd
Sight Night
on Halloween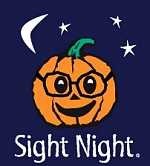 Lions Club Project
Island Lanes Results
Submitted Sept. 24
Marion Klingel
Town Commons
Sign Information
Send Us
Your News
How to Submit News/Photos
Fire Report
Sept. 14-20, 2009
Deaths

Lavant "Lee" Becker
Michael Kelly
Irene Kostalek
Nancy J. Person
Donald E. Pellow
Kenneth H. Sondel
Rose Marie Sutherland
Donald J. Therolf
Eugene A. Ward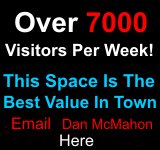 Grand Island
E-News
At Isledegrande.com
Sponsored by Giecom.net
Publisher
Reg Schopp
Editor
Teddy Linenfelser
Schools/Marketing
Jodi Robinson
Marketing
Dan McMahon

Yellow Page Listings
Click Above to View
---
---

PLEASE PATRONIZE
OUR ADVERTISERS
LISTED BELOW

Watch For *coupon* Listing

AMUSEMENTS
Mallwitz's Island Lanes

AUTOMOTIVE COLLISION
GI Auto Tech

BASEBALL
Island Dug-Out
Niagara Power Baseball

BEAUTY SALONS
Hizair Hair Salon
Wavelengths Hair Salon

BOATS
Anchor Marine
Blue Water Marina

BUILDER/CONTRACTOR
GI Home Construction
Inside & Out Home Imp.

CANDY/GIFTS
Kelly's Country Store
*coupon*

CARDIOLOGY SERVICES
Heart Center of Niagara

CHIROPRACTOR
Grand Island Chiropractic
Dr. Kevin Augustine Chiropractic

CHIROPRACTOR/PEDIATRIC
Riverview Chiropractic

CLEANERS
X-Press Cleaners
*coupon*

CREDIT UNION
Niagara's Choice FCU

DANCE
McCarthy Irish Dance
Miss Cathy's Dance

DENTIST
Dr. Thomas C. Lepenven, DMD

EDUCATION
GI Teachers' Assoc.

FINANCIAL
Contour Financial Planning

FLORIST
Flower A Day

FUNERAL HOME
Kaiser Funeral Home

GIFTS
Magic Towel Holder

HEALTH & FITNESS
Curves

HEATING & COOLING
Gross Contracting

INSURANCE
Allstate Mastantuono Agency
Keller Insurance
State Farm - Bob Piatek

JEWELER
deSignet International

LAWYERS
Mark J. Frentzel
Tim Mordaunt
Mark S. Nemeth
Robert M. Ratajczak, Jr.
Michael Anthony Rossi

LIQUOR
Aceti's Wine & Spirits
Rose Liquor

MOTEL/HOTEL
Chateau Motor Lodge
*coupon*

NURSING HOME
Elderwood at Riverwood

PHOTOGRAPHER
Rolling Meadow Studios
*coupon*

POWER EQUIPMENT
Marston Power Equipment

PRESCRIPTIONS
Island Prescription Center

REAL ESTATE
Century 21/Liz Wilbert
Century 21/Gerrie Andolina
Metro Town Center
RE/MAX-Linda Kutzbach
Realty USA-Joan Dlugokinski
Realty USA-Sherry McDonald
Park Place

RESTAURANTS
Beach House
John's Pizza & Subs
Justin Tyme On The River
*coupon*
McMahon's
*coupon*
Sandi's Family Restaurant
Town Cafe

SHIPPING
Island Ship Center Inc.
*coupon*

SUPERMARKET
Budwey's Supermarket
Tops Markets
Wegmans

THEATRE
Riviera Theatre


WATCH REPAIR
Otto Zimmerman and Son


WINEMAKING
Anello Wineplace