Grand Islanders in the News 2009
JULY - DECEMBER


Previous Islanders News Pages







Melissa's Angels Fundraiser - 2010
Jon Conta of Grand Island is promoting a fundraiser for Melissa's Angels (Melissa Ueblacker), a non-for-profit benefit to help two autistic children who lost their mother in September 2009. The mother was a family member of the Conta family. The benefit will be held on February 20, 2010 at the Kenilworth Fire Hall, Tonawanda (1-7pm).




Welcome, Cassidy Louise Kendrick - 2009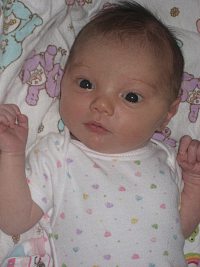 Cassidy Louise was born December 17, 2009 to Robert and Delené (Collins) Kendrick of Great Falls, Montana. She weighed six pounds, 13 ounces and is the granddaughter of Darlene Hoover of Grand Island, Thomas Collins of Niagara Falls and Lance and Mary Kendrick of Poughkeepsie. Proud mother is a graduate of Grand Island High School, Class of 2003.




Welcome, Jake Christopher Scott - 2009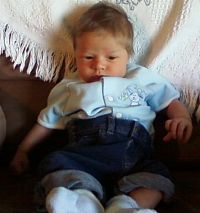 Jake Christopher Scott was born December 10, 2009 to Christopher and Julie Scott of Fort Polk, Louisiana. He weighed eight pounds, nine ounces and is the grandson of Gary and Patricia Scott of Grand Island, Gilda Bonnevie of Grand Island and David and Kari Bonnevie of Lewiston.




Neutz – Judkins Wedding - 2009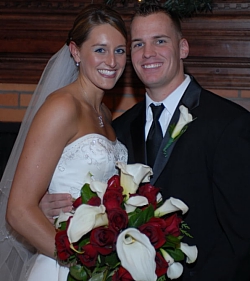 Click photo for larger view
Alicia Neutz, daughter of Larry and Adrienne Neutz of Grand Island, and Brian Judkins, son of Jimmy and Mary Judkins, also of Grand Island, were united in marriage on December 19, 2009 at St. Timothy Lutheran Church. They enjoyed a beautiful reception at the Holiday Inn with family and friends. Alicia and Brian stayed home to celebrate Christmas with their families. A honeymoon to St. Maarten has been planned for a later date. The couple who currently resides in Newport News, Virginia will move to Warner Robins, Georgia in March where Brian will serve as a military working dog handler in the US Air Force Security Forces at Robins Air Force Base.




Welcome, Grace Gabriella Stewart - 2009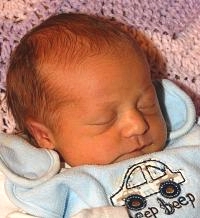 Grace Gabriella Stewart was born December 9, 2009 to William and Heather Stewart of Demerost, Georgia. She weighed in at six pounds, 15 ounces, and was welcomed home by her sister, Elizabeth Cloud. Baby Grace is the grandchild of Jim and Mary Stewart of Grand Island and Lynn and the late Michael Huff of Demerost, Georgia and the great grandchild of Mae Phomas. Proud father, Bill, is a graduate of Grand Island High School.




Nikki Zito Fundraiser - 2009
Former Grand Island student Nikki Zito was recently diagnosed with lung cancer. Nikki is taking unpaid leave from her new job at Sweet Home School District to have surgery. Her surgery was on Monday, December 14th. A fundraiser will be held on Tuesday, December 22nd at Gordon's (2263 Delaware Ave.) from 4pm-6pm. The cost is $20, and includes open bar and chicken wings. $10 per person will go directly to Nikki. A raffle and 50/50 is also scheduled to try to raise some extra money at the event.




Sandra Smith Cunningham - Dec.2009
Sandra Smith Cunningham, a science teacher at Nichols School, was recently featured in the Buffalo News. She has brought an exciting project to her 7th grade students. See Sandra Cunningham for the story and photo by Barbara O'Brien.




Author Joseph W. Smith III Writes "Psycho File" - Dec. 2009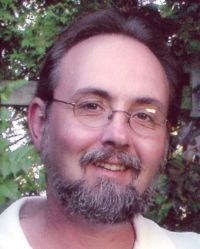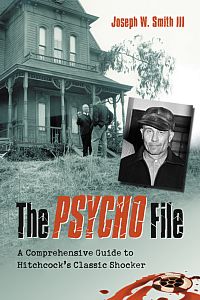 Joseph W. Smith III
Click photo on the right for larger view
Grand Island High School alumni Joseph W. Smith III (Class of '78) has written and had published a book titled "Psycho File," a frame-by-frame analysis of Alfred Hitchcock's ground-breaking 1959 movie "Psycho."
Sales have been brisk. McFarland Publishing of Jefferson, NC, called for a second printing, less than two months after its original release in September.
Smith took a half-year's sabbatical leave from his position as a high school English teacher near Williamsport, PA, to complete the 226-page project. McFarland, which describes itself as a publisher of "select, scholarly research works," accepted it immediately, "which I still can't get over," Smith said. "I kept expecting the phone to ring and somebody to say, 'Sorry, we were only kidding.'"
He says he has seen the movie more than 100 times, each time becoming more impressed with its ability to terrify audiences without excesses of gore. As a teacher at Loyalsock, PA, High School, he knows that "you really can't expect today's young people to gravitate toward a 50-year-old black-and-white movie." With that in mind, he says, he has written the book relatively simply, painstaking explaining "Psycho's" less than state-of-the-art technology, with the intent of defining Hitchcock's genius while providing some instruction to young film scholars.
A signing at the Otto Bookstore in Williamsport produced more sales than the store had in stock. He had to go home and dig into his own supply to meet the demand. Priced at $39.95 before any applicable discounts, "Psycho File" is available through all major booksellers, through McFarland itself and at many Internet sites.
After being graduated from GIHS, Smith received degrees from Syracuse University, New York University and Lycoming College, in addition to having earned credits at Harvard University. He and his wife, Mona, whom he met while pursuing his masters in New York City, have two sons, Douglas and Timothy.
He is the son of Polly and Doug Smith of Hennepin Road, to whom he dedicated the book. The Grand Island Smiths are donating copies to both the GIHS Library and the Grand Island Memorial Library, where it should be available to borrowers shortly.


---



Prayer Service For Stewart Family - Dec. 2009


A prayer service for the Stewart family will be held at the Bible Fellowship Center, 1136 Baseline Road, Grand Island on Sunday, December 13, 2009 at 6:00 p.m. Everyone is welcome to attend. The purpose of the prayer service is for giving thanks for all the blessings one has in life, understanding the importance of family and enjoying the simple things. "To give thanks for a wonderful family and friends."




Welcome, Maxx Russell and Calleigh Lynn Anderson - Dec. 2009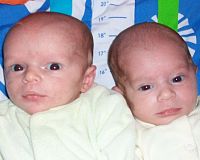 (left) Maxx Russell and Calleigh Lynn Anderson
Click photo for larger view
Jeff and Lynn Anderson are the proud parents of twins, Maxx Russell and Calleigh Lynn, born October 26, 2009. Maxx weighed in at six pounds, two ounces, and Calleigh weighed five pounds, 13 ounces.




Cheri KinMartin - Dec. 2009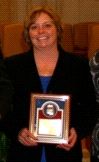 Mrs. KinMartin, who is shown with other members of the United States Attorney's Office in Buffalo (click photo) who received awards, is second from the right.
Grand Island resident Cheri KinMartin, a Legal Assistant at the United States Attorney's Office for the Western District of New York in Buffalo, received the Director's Award from the United States Department of Justice, Executive Office of United States Attorneys, for Superior Performance by a Litigative Team. The ceremony took place Friday, December 4, 2009 at the Great Hall of the Robert F. Kennedy Main Justice Building in Washington, D.C. The award went to Mrs. KinMartin for her role as a member of the Affirmative Civil Enforcement Unit at the United States Attorney's Office in Buffalo. That highly successful unit, which has collected in excess of $100 million from a variety of individuals and entities ranging from defense contractors to medical professionals, who have defrauded United States taxpayers through their dealings with the government, is considered among the top of its kind in the country.




Author Thom Hatch's New Novel To Be Released - Dec. 2009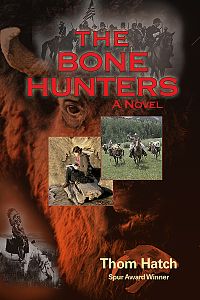 Click photo for larger view
Former Island resident and writer Thom Hatch has a new novel about to be released. The Bone Hunters is about a fossil hunting expedition in the Old West, with thrilling adventure, including extreme weather, tough travel, hard work, pests and predators, an outlaw gang, and the constant threat of Indian attack.
Thom, who is an award winning author, grew up on Grand Island, and moved to Ohio in 1962 and graduated from high school there. He joined the U. S. Marine Corps, served in a combat unit in Vietnam for thirteen months, and started his writing career as a newspaper reporter in Pennsylvania. He settled in Colorado in the early 1970s, where he has been a freelance writer, mainly in film, TV, and radio, and has also been a frequent contributor to national publications. Thom is the recipient of a Spur Award for literary excellence from the Western Writers of America, and has served as consultant and on-screen expert commentator for documentaries on the History Channel.




Welcome
Kelly Lynn Coram - 2009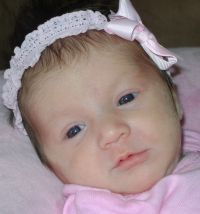 John and Debbie Coram of Windham Lane announce the birth of a daughter, Kelly Lynn Coram, born October 26, 2009 weighing five pounds, eleven ounces. Proud grandparents are Brand and Mary Coram of Continental Lane, Grand Island and Judy Killian of Niagara Falls. Kelly Lynn is also the grandchild of the late Howard Killian and great granddaughter of the late Howard and Myrtle Killian of Grand Island. Kelly Lynn's mom is a teacher at Veronica E. Connor Middle School. The baby is shown with her brother, John Howard Coram, turning two years old on Christmas Eve.




Pierce - Vincent Engagement - 2009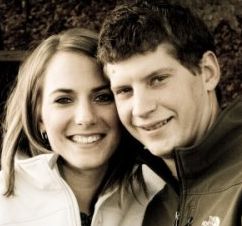 Click photo for larger view
Mr. and Mrs. David Pierce of Grand Island announce the engagement of their daughter, Rachel Pierce, to Cory Vincent, son of Mr. and Mrs. Bob Vincent of Norwich, New York. Rachel is a 2001 graduate of Grand Island High School. She is currently the teacher at KidHaven Pre-school at Whitehaven Road Baptist Church. Rachel received her undergraduate degree in Early Childhood Education from Cedarville University and her Masters in Education from Buffalo State College. Her fiance', Cory, is currently working on the construction of The Branches of Niagara Campground on Grand Island. He is a 2002 graduate of Oxford Academy High School and he received his degree in Residential Construction from SUNY Morrisville. The couple will be married at Whitehaven Road Baptist Church on Grand Island on January 1, 2010. Following the honeymoon they will reside on Grand Island.




Marc Scibilia - New Music - 2009
Marc Scibilia has a new EP recording out with brand new songs, "From Brooklyn To Maine". There is a limited number of discs. Only 550 were originally pressed for Marcs's opening spot on the Derek Webb tour. Each copy is numbered (out of 300 or 250) and the recyclable cardboard cd sleeve comes hand stamped. You can hear the music at myspace.com/marcscibilia and purchase a remaining numbered copy at http://marcscibilia.bigcartel.com
Purchase securely here: http://fburls.com/74-W9iPDt20 - iTunes
Marc opened for artist Dave Barnes at NYC's well-known, Mercury Lounge on Tuesday night, November 17, 2009. For more information visit davebarnes.com
See Marc Sibilia's Biography




Welcome
Lauren Ann Bermel - 2009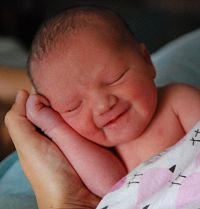 Robert and Valerie (Demmin) Bermel, of Shaker Heights, OH, formerly of East Amherst and Grand Island, NY are proud to announce the birth of their daughter, Lauren Ann, born September 18, 2009, at 11:01 a.m., weighing six pounds, 12 ounces. She joins big brothers, Christian and William. She is the loving granddaughter of Tim and Alice Demmin of Grand Island and Paul and Jan Bermel of East Amherst. Lauren Ann is also the great granddaughter of Joan Loeswick of Tonawanda.




Welcome
Zakary Joseph Massaro - 2009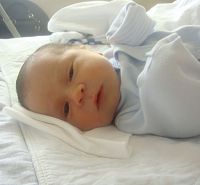 Jason and Jodi Massaro of Deerfield Beach, Florida are happy to announce the birth of a son, Zakary Joseph Massaro, on Friday, October 23, 2009. Zakary weighed in at eight pounds, three ounces and is 20.5 inches long. The new baby has a big brother, Nikolas, 3 1/2. Proud grandparents are Pat and Joe Massaro of Grand Island and Terry and Cheryl Pouch of Coconut Creek, FL. Jason is a Grand Island High School graduate, Class of 1994.




Amy Morgan Named Employee Of Month - 2009
Amy Morgan, administrative assistant in the alumni relations office at Niagara University has been named Employee of the Month for November 2009. Amy has been a member of the University community since June 2005 when she was hired as the alumni relations office coordinator.
The alumni relations office was short staffed due to the resignation of the associate director and the director's medical leave. With Alumni Weekend just around the corner, Amy was left to take charge of this major event, which she did with her usual calm and friendly demeanor. As one nomination mentioned, "I don't believe I have worked with an individual who consistently has a fresh, positive attitude. If things aren't going well or there may be a difficulty, you never know it by the way Amy acts or treats people. Everyone is important and treated with the utmost respect." Another stated, "Amy has such a positive attitude, she is contagious. She is a great communicator, not only with our alumni, but with students, staff and administration on campus. Her student workers love working for her."
Amy's dedication to her work was noted in another nomination: "She has done, as she always does, whatever it takes to get the job done; but not just completed, done very well with little to no questions left to be asked."
Due to Amy's efforts, Alumni Weekend was a success. Her supervisor stated, "Amy is very organized and a pleasure to work with. Alumni Weekend 2009 is a good example of the quality of work she produces - over 600 happy alumni and guests in attendance, with many positive reviews."
"We welcome this opportunity to recognize Amy for her amazing commitment to the alumni relations office and all community members she serves. Please join us in congratulating Amy as employee of the month for November 2009," a Niagara University spokesman said this week.




Islanders In Theatre Production - November 2009
Katherine Hepburn's Brownies by Joan Albaarella will be presented by the Woodbox Theatre at the Niagara Arts and Cultural Center, 1201 Pine Ave., Niagara Falls, NY. Island residents Chris Mongielo and Sharon Priest will be part of the Ensemble cast. Bob Priest is directing. Performances dates follow:
Fri., Nov. 6
Sat., Nov. 7
Sun., Nov. 8
Fri., Nov. 13
Sat., Nov. 14
Sun., Nov. 15
Sat., Nov. 21
Sun., Nov. 22
Curtain times: Friday/Saturday - 8 p.m. and Sundays - 2:30 p.m.
See Woodbox Theatre" for more information. For reservations, call 297-5910




Walker - Gravino Engagement - 2009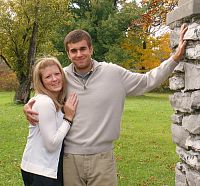 Click photo for larger view
Craig and Marjorie Walker of Grand Island announce the engagement of their daughter, Kimberley Jean Walker, to Brandon Michael Gravino, son of Thomas and Barbara Gravino of Macedon, NY. Kimberley graduated from Grand Island High School in 2003 and Daemen College in 2007. She is currently employed at Petsmart in Amherst as the Salon Manager. Brandon is a 2002 graduate of Palmyra-Macedon High School, and Daemen College in 2006. He is currently employed by Citigroup in Amherst. An October 9, 2010 wedding is planned.


---



Capt. Ted Kessler - 2009
See Niagara Gazette Story" by Bill Hilts Jr. and scroll down.




Welcome, Morgan Elizabeth Capage - 2009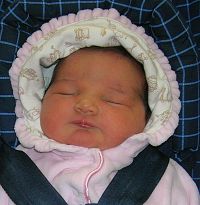 Click photo for larger view
Lisa and Chuck Capage announce their newest family member, Morgan Elizabeth Capage, born on October 7, 2009 at 1:38 p.m. Morgan Elizabeth weighed in at nine pounds, two ounces, is 20.5" long, and was welcomed home by her brother and sisters, Matthew, Julia, Samantha. She is the granddaughter of Gary and Nina Leskiw of Grand Island and Janet (late Charles Jr.) Capage of Alden




Ray Billica Announces "Meet & Greets" - 2009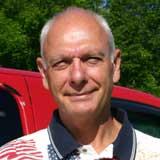 Ray Billica, candidate for Town Councilman, has announced two "Meet and Greet" dates. Ray is not having any fundraisers, so he hopes that you will be able to attend one of these events. For those who already know Ray, this will be your chance to greet him and wish him well. For those who don't know Ray, this will be your chance to meet him and get to know him. Everyone will be afforded the opportunity to talk with Ray, discuss any issues they want to bring to his attention, and hear his ideas. Maybe you just want to stop by and say "Hi". Visit www.electraybillica.com for more information.


Please put the following dates on your calendar.


Monday, October 19th at the MOG (Medically Oriented Gym)  
1801 Grand Island Blvd.
8 AM – 12 Noon and 7 – 9 PM.    
Door prizes will be given away to 10 lucky winners.


Wednesday, October 28th at Serenitea Cottage   
2014 Grand Island Blvd.
7 – 9 PM      Free Desserts, Tea, and Coffee





Moorhouse Is Candidate For Election To Town Council - 2009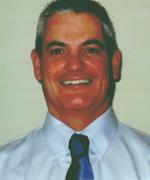 Norman Moorhouse announced to friends and family his candidacy for Grand Island Town Board. Norman has been endorsed by the Democratic Party in hopes to replace Sue Argy in the seat she is leaving at the end of the year. Norman is a family man with his wife Tricia and four-year-old son, James.
Mr. Moorhouse has submitted the following in announcing his candidacy:
"As a concerned homeowner, I think the status quo is not good enough and feel that it is time for a change. I believe that the current Town Board has had enough chances to do what is right for the residents and taxpayers of the Town and has failed. I can not stand by while taxes are rising and services are short changed while incumbent career politicians lose touch with the people they serve. I will in my first year work to have a referendum vote on term limits (two, four year terms), will let the voters decide the size and of their Town Government (downsizing). I will not forget that I will be working for the people of Grand Island. I think some Board Members feel it is their right to hold office because they have been in for so long, that is why term limits are a must.
I will work with all Local, County and State Governments to save money. I will study the savings potential in consolidating Town Sewer with the Erie County Department of Environment and Planning as well as consolidating water services over to the Erie County Water Authority.
"I also feel the residents of Grand Island have been getting the short end of the stick when it comes to the tolls and the bridge situation. I know that the fight to remove the tolls has been going on far too long and I feel having them removed is not going to happen anytime soon. So I will propose to work with our elected State officials to get two ideas moving as soon as I get into office. Part one is that no resident of Grand Island should have to pay a toll to get home, therefore eliminating the 9-cent toll for any Grand Island residents must happen. Secondly, it would be reasonable to ask the State Officials and the Thruway Authority to fund a Community Center for the youth of Grand Island. After all, they receive $12 million a year from the bridge tolls and there is no way they spend that much improving the bridges or thruway between them. I believe it is time that we the people of Grand Island who are affected the most due to the tolls receive our rightful compensation."
Norman is running a Grass Roots Campaign because he feels the people of Grand Island deserve better and need a new choice. According to Mr. Moorhouse, "We need fresh ideas for Grand Island as we move forward, not the same thinking that has Town Board Members putting their own interest ahead of the community as a whole."
If you would like to meet Norman or talk to him, feel free to contact him at 775-5010 or email at nmoorhouse@roadrunner.com. Norman is also looking for people who want to change the status quo and able to put a lawn sign in front of their home.




Standing Room Only At Cooke Fundraiser - Oct. 2009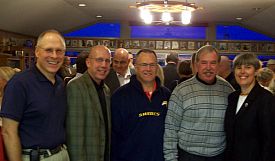 (left) Paul Leuchner, Councilman Dick Crawford, Highway Superintendent Candidate JT Tomkins, Tom Rusert and Councilwoman and Candidate for Re-election Mary Cooke posed for a photo at the Cooke fundraiser.
Click photo for larger view
A standing room only crowd packed the Niagara Sailing Club on Tuesday night (Oct. 6) to support Councilwoman Mary Cooke's re-election bid. Candidates in attendance were Kevin Hardwick (10th District Erie County Legislature), JT Tomkins (GI Highway Superintendent), Mark Frentzel (GI Town Justice) and Ray Billica (GI Town Board).
Cooke spoke of her commitment to responsible and responsive government and pledged to continue working closely with the citizens of Grand Island.




Burt - Linenfelser Wedding - 2009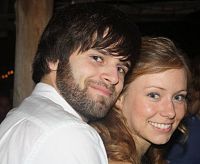 David Linenfelser and Molly Burt were married on October 4, 2009 in a beautiful ceremony in the Asheville, NC mountains. Molly is the daughter of Walter Holton Burt III and Nancy Burt of Albany, GA. David is the son of Paul and Donna Linenfelser of Grand Island. The groom is a member of the Grand Island High School Class fo 2004. The bride is a 2008 graduate of Wake Forest University. Molly and David are living in Asheville, NC.


---



Grand Island Community Leader, James R Sharpe, Town Council Candidate - 2009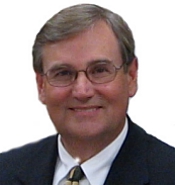 Grand Island community leader, James R Sharpe has announced his candidacy for election to the Grand Island Town Council. He has been endorsed by the Democrat & Conservative parties.
Jim believes his leadership, experience and results-oriented abilities are good reasons to cast a vote for him on Election Day, November 3rd. Jim comments that it is going to take results-oriented leadership in order to provide quality services at the lowest possible cost in the coming decade. He has displayed a penchant for getting the job done and he will give all Grand Islanders whatever it takes to be an effective Town Councilman.
Jim states that tax stability is important to everyone, particularly senior citizens on fixed incomes. Drastically fluctuating tax rates and the cost of living has made us stop and think how we are going to make ends meet. We must expect our government to do the same. Smart planning and close monitoring of public spending must be made a top priority.
He will work diligently to preserve and enhance our local services. The people of Grand Island, from our youth to our senior citizens, have come to expect quality services. As a growing community, our leaders must provide the necessary planning to ensure all residents receive the quality services they deserve.
Jim led the update of the Town's Park & Recreation Plan and the expansion of Veteran's Park to support our youth recreation programs. Jim has continued his commitment to youth as President of 'Dollars for Scholars', a non-for-profit organization that raises funds for scholarships for Grand Island students. He also serves as chairman for KidBiz, an event that teaches young students how to run their own businesses. He serves as Chair of the Youth Programs for the Grand Island Chamber of Commerce, which includes a mentoring scholarship program "Chamber of Commerce Youth Ambassadors", a program that teaches our graduating students about business, government and networking opportunities.
Preservation of the natural beauty that entices so many of us to want to live on Grand Island must be planned and maintained. How we grow is important to the future of this community. We must strike a balance between business and residential development. Jim led the update of the Town's Comprehensive Master Plan that the town follows today. He also serves as current Chairman of the Town's Long Range Planning Committee that is responsible for updating the current Master Plan.
Jim has served and continues to serve on many committees for the Grand Island organizations, many times taking leadership rolls. He truly believes that when you serve you must set and achieve goals. He is committed to finding ways to make a difference within the Grand Island community.
His other past community involvement includes: president of G.I. Taxpayers Assoc, chairman of the Grand Island Friends of Youth, secretary of the G.I. Bridge Reconstruction Advisory Council, co-chair Grand Island's Sesquicentennial committee, president of Grand Island Chamber of Commerce, chairman of Grand Island School & Business Alliance (GISBA), member of the Grand Island Veteran's Memorial Wall Committee, member of the G.I. American Legion Post 1346, and Auxiliary member of the VFW Post 9249 on Grand Island.
Jim has received honors for the Chamber of Commerce 2007 Distinguished Director Award, 2002 Citizen of the Year Award for Community Service, Grand Island Sesquicentennial Committee, 1993 Citizen of the Year Award for Government, American Planning Association, 1994 Public Education Planning Award for the Town of Grand Island Comprehensive Plan, and from Apple Inc, the 2006 & 2008 Excellence Award in Teaching, Learning & Technology.
Sharpe has been a resident of Grand Island for 45 years and resides on East River Road with his wife, Cindy and son Eric.


---



Cooke Is Candidate For Re-Election To Town Council - 2009


Councilwoman Mary S. Cooke has announced her candidacy for re-election to the Grand Island Town Council. She has been endorsed by the Republican, Conservative and Independence parties. Cooke cites her leadership, experience and action as reasons why voters should consider a vote for her on Election Day, November 3. She has delivered on her promise of responsible and responsive government by being very accessible to the citizens of Grand Island. Much time is spent handling phone calls and emails from home as well as from Town Hall. Cooke can frequently be found in the Town Hall Office shared by the four council members and handles questions and concerns from citizens arriving at Town Hall looking for a council member. Councilwoman Cooke serves on the Audit, Special Districts, Sidewalk and Bike path Committees and is the Town Board Liaison to the Conservation Commission, Historic Preservation Advisory Board and Human Rights Commission. Since 2007 when Grand Island became part of ReTree WNY, Cooke has worked closely with Grand Island ReTree Municipal Coordinators Rochelle Smith and Geri Stalica in organizing volunteers who plant trees each spring and fall in Veterans Park, Marion Klingel Town Common and along the right of way on Grand Island Blvd. Grand Island's fifth ReTree planting will be held in November, 2009.
Dedication and hard work during the past four years have produced many accomplishments: Town Departments continue to be examined closely for opportunities for consolidation and cost savings. Retirements do not automatically result in a new person filling the exact position. Instead, changes are made to improve service and cut costs where possible. Employees hired after October 2002 contribute to their health care plan. Moody's bond rating for the Town of Grand Island was improved to A1 in July 2008, saving thousands of dollars in interest charges on town borrowing since then. Nearly $12,000 is saved for every $1 million borrowed and repaid over 20 years. This improved rating was based on several consecutive years of conservative budgeting. A comprehensive review of the Town Code, requiring hundreds of hours of work, was conducted in-house and the first draft will be arriving from Code Publishers later this fall. A comprehensive review of the Local Waterfront Revitalization Program is close to being accepted by New York State.
Niagara River Greenway funding and a grant from NY State have been secured to rehabilitate the abandoned wastewater facility near the south bridge into Fisherman's Landing. Work is expected to begin in the spring.
Mary Cooke has a Bachelor of Science Degree from Buffalo State College and a Master of Science Degree from Niagara University. She is a part-time Family and Consumer Science Teacher at Veronica Connor Middle School. Cooke's community involvement includes serving as president of the Friends of Grand Island Memorial Library, a Lector and Religious Education Teacher at St. Stephen's Church, secretary of the Grand Island School Business Alliance (GISBA), a member of the Education Committee of the Grand Island Historical Society and a member of the Middle School PTA and High School PTSA. Mary lives on North Colony Road with her husband Jeffrey, son James and daughter Jane.




Welcome, Renee Genevieve Tasevski - 2009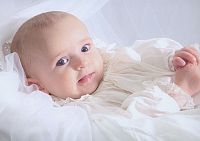 Click photo for larger view
David and Andrea (Demmin) Tasevski are proud to announce the birth of their daughter, Renee Genevieve, born May 17, 2009. She joins big brother Ryan. Her loving grandparents are Tim and Alice Demmin of Grand Island, and Rodna Tasevski of Lackawanna. She is also the great-granddaughter of Joan Loeswick of Tonawanda.


---



"Let's Keep Cooke In" - Council Candidate Mary Cooke - 2009

A fundraiser, "Let's Keep Cooke In" for Mary Cooke, Grand Island Councilwoman, will be held from 5:30 p.m. to 8 p.m. Tuesday, October 6, 2009 at the Niagara Sailing Club, 3619 East River Road (near Ransom Road, 1 mile north of Holiday Inn). See Councilwoman Cooke Fundraiser for more details.




Carry On For Curry - In Memory of Curry M. Glor - 2009


March 1, 1974 – August 19, 2009
A fundraiser in memory of Curry M. Glor will be held from 1-5 p.m. Sunday, November 8, 2009 at the Tonawanda Castle (formerly the Armory), 69 Delaware Street, Tonawanda. Tickets are $20 pre-sale and $25 at the door. Featured will be food, beer, and entertainment along with a silent auction, basket raffles, and 50/50 splits. Tickets may be purchased at IsledeGrande and deSignet, or contact Clive Roughsedge at 773-2452, or Paul Clinkhammer at 773-2020.
See www.carryonforcurry.com



---



Fred Claus, Children's Book Writer - Oct. 2009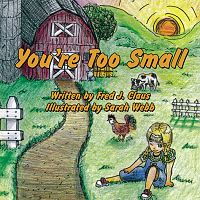 Illustrated by Sarah Webb
Click photo for larger view
Island resident Fred J. Claus received word that his first children's book will be published by Publish America. The book is not in stores as of yet, but may be ordered directly from the website at http://www.publishamerica.net/product86217.html
Sarah Webb, the book's illustrator, is a junior at Grand Island High School.




Calcagno - Dahlstrom Wedding - 2009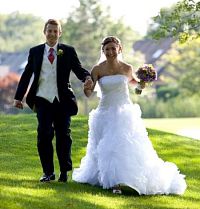 Click photo for larger view
Eric Dahlstrom and Adrienne Calcagno were married on July 31, 2009. Eric grew up on Grand Island, and now resides in Fairport, New York with his wife. The bride is the daughter of Fred and Becky Calcagno of Rochester. Eric, the oldest child of Emily and Gary Dahlstrom of Grand Island, graduated from Grand Island High School in 2000.



Kristina Tetkowski to Wed Sean Patrick Murphy - 2009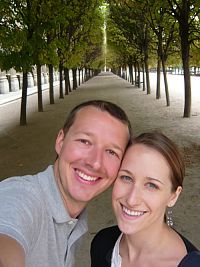 Click photo for larger view
Mr. and Mrs. Neil Tetkowski of New York City announce the engagement of Mr. Tetkowski's daughter, Kristina Tetkowski, to Sean Patrick Murphy, son of Michael and Linda Murphy of Augusta, Georgia. Kristina is also the daughter of Ms. Patricia Czora of Grand Island, New York. Kristina is a graduate of Pratt Institute and is currently an interior architect in New York City. Sean is a graduate of Georgia Tech and is currently an architect in New York City. Sean proposed on May 26th during their summer long stay in Italy. An August 2010 wedding is planned.




Sorvelli - Abramo Wedding - 2009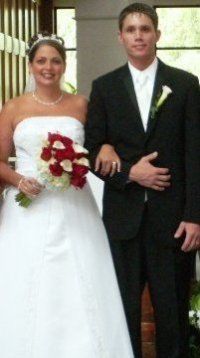 Julie Sorvelli, daughter of Barbara and Marc Buckley of Grand Island and Michael Abramo, son of Tammy and Kris Neumann, also of Grand Island, were united in marriage on September 5, 2009 at St. Stephen's Church. They enjoyed a beautiful reception at the Millennium Hotel with family and friends. The couple will enjoy a future honeymoon in the Mayan Riviera. They will reside at their home on Grand Island.



Bob Kopf, Panoramic Collage Print - 2009



Bob Kopf is a graphic designer for deSignet International, a jewelry manufacturer here on Grand Island. He has been involved in photography for over 40 years, mostly as a hobby but more recently on a professional basis. Through his involvement with youth hockey for over 25 years, he felt there was a market for the panoramic collage prints that he has been creating. Bob photographs not only hockey players, but just about any sport. For his complete story, see www.iprintfromhome.com


---



Maxwell S. Kilb - 2009
Maxwell S. Kilb, a Canisius High School senior Class of 2010, has been designated as a National Merit Scholarship Semi-Finalist for the 2009-10 school year. More than 1.5 million juniors from across the nation entered the 2010 National Merit Scholarship Program by taking the 2009 Preliminary SAT/National Merit Scholarship Qualifying Test (PSAT/NMSQT). From that group, approximately 16,000 of the highest scoring students were named as semi-finalists, representing less than one percent of high school students nationwide. Approximately 90 percent of semi-finalists go on to become finalists, and of that group about half are selected as National Merit Scholarship winners.
Two other Canisius High School seniors have also been so designated. They are Lorenzo V. Quebral and Andrew S. Weymouth. "Canisius High School is profoundly grateful to the young men who have dedicated so much time, sacrificed so much and worked so hard to become National Merit Scholarship semi-finalists," said school president John Knight. "We are delighted that out of the staggering number of outstanding students who apply for this prestigious designation, three semi-finalists are from our school. I'm very proud of these students and our outstanding faculty and staff who have helped these young men achieve such an important honor."
---



Islanders In "Man of LaMancha" - 2009
The Niagara Regional Theatre Guild will present "Man of LaMancha" September 25th through October 10th at the Cardinal O'Hara Performing Arts Center, 39 O'Hara Rd., Tonawanda NY 14150. Performances are Friday and Saturdays at 7:30 p.m. and Sunday October 4th at 3 p.m. Tickets are $15.00 and $17.00 at the door, and $14.00 presale by calling 284-6358. There is a dinner theatre option, "Dinner at the Dungeon," on Friday, October 2nd at 6 p.m. Ticket for that event is $25.00 and includes dinner and the show.
Islanders involved in the production:
Don Quixote: Fran Newton
Governor: Steve Olszewski
Captain of the Inquisition: John Quackenbush
Muleteers: Noah Rothberg, Alex Howard, Daniel Olszewski
Director/Choreographer: Dawn Marcolini Newton
Costumer: Nancy Watts
See www.niagaratheatre.com




Ray Billica, Town Council Candidate - 2009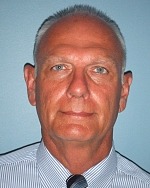 Press Release submitted by Council Candidate Ray Billica - Wednesday July 22, 2009 . . . At a time when many are whispering about a possible residential tax increase on Grand Island, Ray Billica, long-time resident, and multi endorsed candidate for Grand Island Town Councilman, has published tax proposals and economic development proposals that he claims can provide our community with important programs and services while keeping our tax rates level!
Ray Billica certainly knows Grand Island. He was raised and schooled here, worked a full career here, raised his own family here, and is deeply involved in our community. Like many informed Grand Island residents, Ray is becoming concerned about the future of our Island community. However, unlike most of us, he is getting off the couch to do something about it – he is running as a candidate for Grand Island Town Councilman on November 3rd.
Ray is not a politician: "I have no political experience" he admits, but the Republican Party, NY Independence Party and the Working Families Party have all been quick to endorse him. "I want to make things happen in our community and I see no place for partisan politics at the local Town level. I can assure you that regardless of your political stance, if you want to make Grand Island a better place for all of our community, you can vote for me with confidence." he said.
There is a high probability you already know Ray. If so, you know he jumps in with both feet whenever he is involved with something. You can expect the same level of enthusiasm when Ray is your Town Councilman. Ray is deeply rooted in our community, in-touch at the grass-roots level with the issues that matter to our citizens. Retired now, after working for the Town for 28 years, he has been involved extensively in town business; "I have had numerous interactions through the years with Town Board members, department heads, Advisory Board members, community leaders, School Board members, members of non-government organizations, and of course the citizens in our community. From these interactions, I have become deeply aware of the many subjects that are important to the people of Grand Island. I believe I can be a very effective Town Councilman with this type of experience." he explained.
In the currently negative economic climate, when many people are whispering about potential local tax increases, Ray is offering some different, more up-beat, ideas about how our town can operate more positively; "I am convinced that we can provide our community with important services and programs that will improve our lifestyle, while minimizing the tax impact on our residents. In fact, I propose that it is possible to keep the residential tax rate level on Grand Island, even when costs are going up, so long as we institute changes, adopt a fiscally responsible program, and work together to make things happen."
Ray has already published his tax proposals and economic development proposals on his informational website at www.electraybillica.com. You'll also find much more about Ray, including his unique insight and answers to any related questions that have already been, and are continuously being, put to him. "My main objective is to get our town officials and our citizens working together to make Grand Island the absolute best place that it can be for everyone in our community. I have built my website so that You can ask Your questions, about Your important issues, indicate Your major concerns, and share Your ideas with the rest of our community".
"This is just the start of a very energetic and comprehensive campaign to win the upcoming election on November 3rd. I promise everyone on Grand Island that I will research and respond to every major issue that arises within our community" he said.
Refreshingly, Ray also promises you that he will not be spamming our community with numerous unwanted campaign literature, nor will he be knocking on your door, invading your personal and private life. He wants you to enjoy your summer, free from unsolicited political intrusions. Instead, he is offering us all the opportunity to meet him at various private and public "meet and greet" gatherings that he is planning to announce throughout the late summer and fall.
Alternately, Ray encourages everyone in our community to contact him directly by phone, e-mail, or snail mail, or you can even request that he visit you! Likewise, if you see Ray out in the community, feel free to engage him, ask him questions, and find out about him. If Ray is willing to work this hard now, just imagine how hard he is going to work for us once he is elected Councilman.
"If you cast your vote to make me your Town Councilman on November 3rd, I will be serving you, attending to your important issues, and making Grand Island a better place for everyone in our community" he said.
To find out more visit Ray's website at www.electraybillica.com, or Contact Ray directly.
Raymond Billica
1803 Fix Road
Grand Island, NY 14072
Phone: 716.773.7021
Cell Phone: 716.864.9055
E-mail: Ray@raybillica.com


---



Retirement Reception For Raymond Dlugokinski - 2009
A retirement reception honoring Highway Superintendent Raymond Dlugokinski will be held from 5:30 p.m. to 8 p.m. Friday, October 23 in the "Riverview Room" at the Grand Island Holiday Inn. Tickets are $15 per person. The event will feature hors d'oeuvres and cash bar. Call 773-9632 for tickets or information.
Ray was hired by the Town of Grand Island in 1963 and will retire at the end of this year, completing 46+ years of serving his community.




Stephanie Hopkins Home On Leave From Iraq - September 2009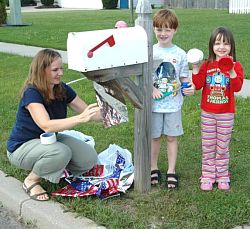 Neighbors decorated Island Park Circle before the arrival of Senior Airman Stephanie Hopkins at her home there, following a six-month deployment in Iraq. Shown are Ursula Eddy and her children, Marek and Julia.
Jodi Robinson Photo - Click for larger view



Senior Airman Stephanie Hopkins arrived at the Buffalo International Airport on Thursday, September 3rd to cheers from her family, friends and neighbors. Home on the Island for a well deserved leave, Stephanie is serving with the the 447th Air Expeditionary Group Security Force Squadron, a security base in the area of Sather Air Base in Baghdad, Iraq.
Stephanie, daughter of Bobbie and Michael Hopkins, is a member of the Grand Island High School Class of 2006.




Jay Page Completes Ford Ironman Triathlon - 2009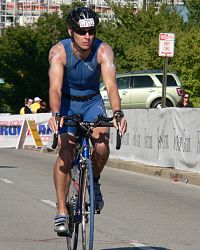 Click photo for larger view
Jay Page, the 30-year-old grandson of long-time Grand Island resident, Betty Killian (and the late Carlton "Joe" Killian) completed the Ford Ironman Triathlon in Louisville, Kentucky on August 30, 2009. This triathlon is one of a series of long-distance triathlon races consisting of a 2.4 mile swim, a 112 mile bike and a marathon 26.2 mile run, raced in that order and without a break. Jay joins this elite group of athletes with a combination of competitive spirit, athletic ability and a commitment to rigorous training to achieve this accomplishment. A graduate of the University at Buffalo in 2001, Jay lives in Toronto with his wife, Somer. He is the son of Jeanie Killian, a member of the Grand Island High School Class of 1971.




SSG Ryan Timmerman, On Leave From Iraq - 2009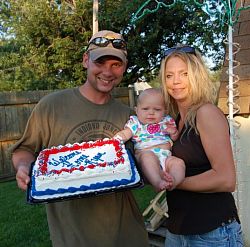 Mary Stewart Photo - click photo for larger view
Staff Sergeant Ryan Timmerman, on leave from a second tour in Iraq, was welcomed home by family and friends at a gathering on Saturday, September 5. He is serving in Iraq and is stationed at the joint base Balad, Iraq as a mechanic. Ryan arrived home on August 31st, much to the delight of his wife, Anne, and baby girl, Chole Anne, who was only a month old when he was deployed in the middle of May 2009. Thanks to computers and web cam, Ryan will not miss Chole's first steps and all the other "firsts" in months ahead. And life should be a little easier for wife, Anne, for the same reason.
SSG Timmerman is a member of the Charles N. DeGlopper VFW Post 9249.


---



Carrie Anne (Badame) Vieceli - 2009
Former Grand Island resident Carrie Anne (Badame) Vieceli, a cancer survivor, is preparing to walk for the second time in the Susan G. Komen San Diego Breast Cancer 3-Day. The Walk is a 60-mile walk over three days in which thousands of people will walk in an effort to raise desperately needed money to fund the fight against breast cancer. Carrie writes: "Please consider joining me in this very personal fight against breast cancer by sponsoring my 60-mile journey at http://www.the3day.org/goto/carrieanne2009
Carrie Anne was diagnosed with breast cancer four years ago, has gone through a partial mastectomy, 8 rounds of chemotherapy, 6 weeks of radiation, the birth of "our miracle baby," and most recently a prophylactic bilateral mastectomy.
Carrie Anne, GIHS Class of 1993, and her husband, Dr. John Vieceli, are the parents of two-year-old Annagrace Rose Vieceli, and are living in San Diego, CA.




Welcome, Ella Marie MacNeil - 2009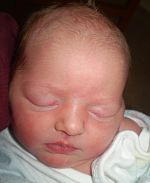 Ella Marie MacNeil was born at 11:36 a.m. July 4, 2009 weighing seven pounds, fifteen and a half ounces and 20 inches long. She is welcomed by her parents, Jonathan and Jennifer MacNeil, brother Tyler, and sister Kenna. Proud grandparents are John and Peg MacNeil, Bob and Barb Nevins, and Frank Penque and Amber Storr all of Grand Island, NY. Ella also has a large extended family of aunts, uncles, and cousins."




Welcome, Lola Avery Wahl - 2009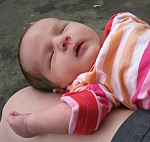 Click photo for larger view
Lola Avery Wahl, daughter of Gregory and Abby Wahl, was born at August 14, 2009 weighing eight pounds, ten ounces. Proud grandparents are Chuck and Sue Wahl of Grand Island, Mike Kite of Sanford, NC, and Becky Bloomfield of Apex, NC. Lola Avery joins her brother, Isaac who will be three years old in October. Lola's dad is a member of the Grand Island High School Class of 1995.




James Rayhill Receives Alumni Association Award - August 2009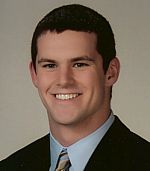 The Alumni Association of Hobart College in Geneva, New York presented a 2009 Alumni Association Award to James E. Rayhill, Class of 2011. The Award is presented to a student for exemplary leadership, enthusiastic involvement and loyalty to the continued growth and vitality of Hobart College. James is a member of the Hobart Statesmen varsity football team. He has a dual major in Environmental Studies and Economics. James, a 2007 graduate of Grand Island High School, is the son of Donnette and Michael Rayhill of Grand Island.




Welcome, Colin Andrew Pinzel - 2009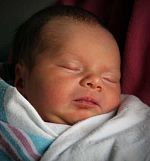 Colin Andrew Pinzel, son of Mark and Michelle Pinzel, was born at 6:36 p.m. Sunday, August 23, 2009 weighing six pounds, eight ounces and is 19 1/2 inches. Proud grandparents are Bob and Mary Kopf and Carl and Linda Pinzel, all of Grand Island, NY. Colin Andrew joins his sister, Megan Elizabeth, 4 and brother, Ryan Derek, 5 1/2.




Austin McCoy, Eagle Scout - 2009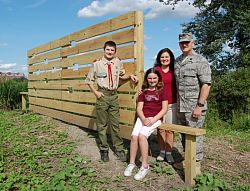 Pictured with Austin are his parents, Tim and Debi McCoy, and his sister, Aubrey.
Mary Stewart story/photo - Click photo for larger view
Boy Scout Austin McCoy was presented his Eagle Scout award Wednesday evening, August 12th. To earn this rank, Austin erected a public observation blind, specifically for the public's use, to view the wildlife in the area at the nature trail in Beaver Island State Park. Austin used a modified version of a typical bird blind plan as a guide for his project. Paul Leuchner, former Commissioner of the Niagara River Greenway Commission, was instrumental in arranging the project and acted as liaison between Austin and Beaver Island Park. Also involved was Councilwoman Mary Cooke, who initiated the contact between Austin and Mr. Leuchner.
Austin had just enough help to complete his project and thanks those who came out to lend their support. The son of Tim and Debi McCoy, Austin is a member of Boy Scout Troop #261 in Amherst, NY.




Harry Powell, Bill Click Unveil Mem. Monument In Tonawanda - 2009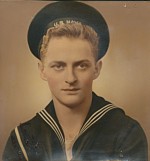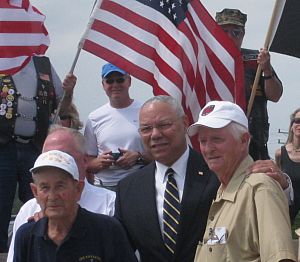 (left) Harry Powell - (right) Bill Click, Gen. Colin Powell, Harry Powell
Click right photo for larger view
Island resident Lisa Fletcher, granddaughter of Harry Powell, a World War II veteran living in Kenmore, NY, has submitted the photos of Harry and of Harry and his pal, Island resident Bill Click, a member of the U. S. Coast Guard during WWII. The men were chosen to unveil the memorial monument, dedicated For All Who Served, with Gen. Colin Powell, Retired (no relation to Harry). The unveiling took place Tuesday, August 18 in Kenney Field, Tonawanda.
Harry Powell, who served in the Navy aboard the USS Leedstown, is also the grandfather of Geanna Ackerman and Deanna DeMaria of Grand Island.
See "8/18/09 Niagara Gazette Story" by Dan Pye.




David and Anne Waite Celebrate 50th Anniversary - 2009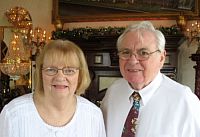 Anne and David Waite
Click photo for larger view
Forty-two-year Island residents David and Anne Waite will celebrate 50 years of marriage together on Saturday, August 22nd. The Waites were honored at a family celebration at Salvatore's Italian Gardens earlier this month when all of their children and spouses and grandchildren reflected on their wonderful marriage. The Waites are the parents of Susan (Jeff) Rutledge, Rebecca Waite, and Catherine (Brian) Prell, and grandparents of Betsy and John Rutledge, and Jonathan and Katie Prell.




Welcome, Kaia Lynn Petrie - 2009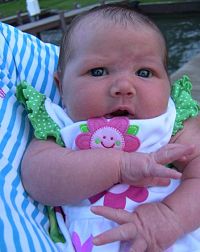 It's a girl! J and Kelly Petrie are happy to announce the birth of their first child, daughter Kaia Lynn Petrie. Kaia was born at 6:06 p.m. on Friday, July 24, 2009 at Mt. St. Mary's Hospital in Lewiston, and weighed in at 8 pounds, 8 ounces and was 21 inches long. She was delivered by her "Aunt" and fellow Islander, Dr. Renee Baughman, whose father, Parviz Taefi, delivered Kelly! Kaia's proud grandparents are Islanders John and Zdenka Gast and Jim Petrie.




Strides For Stewart Very Successful - 2009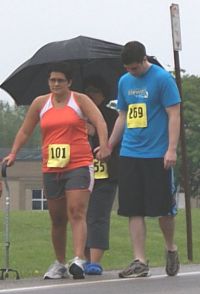 Amy Stewart and good friend Scott Woodruff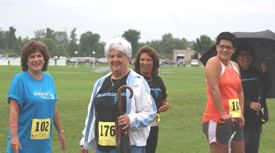 (left) Amy's mother, Ann Marie Stewart; Amy's Grandmother Nancy Samrany; Amy's Aunt Lisa Podlucky, Amy Stewart and 'Amy's Aunt Paula Miller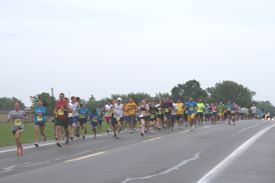 Runners
Cheryl Kloesz Photos - Click photos for larger view
The Overall Male Winner in the Strides For Stewart 5K Run/Walk/Jog to benefit Island resident Amy Stewart was Chris Carter with a time of 16:08. Jr. Male Winner with a time of 15:55.0 was Conor McNally. Overall Female Winner was Leanne Skrabacz (20:25). Jr. Female Winner Was Megan Karpie (24:00.00). See Strides for Stewart 5K Race Results. The event was held at Veteran's Park on Saturday, August 8. Amy was seriously injured in a hit-and-run accident in Buffalo on March 7, 2009. For Amy's story, see Strides For Stewart.
There were 165 pre-registered racers and 90 walk-ins on race day for a total of 255 participants. Donations may still be sent to Strides For Stewart, 1311 East Park Road, Grand Island, NY 14072.


---



Billy Blok - 2009
Former Grand Island resident Billy Blok, a member of the Grand Island High School Class of 1983, recently appeared at two establishments in the Buffalo area with the Bryan Lee & The Blues Power Band of New Orleans. They performed at Double D's Queen City Grill in Tonawanda on July 12, and at The Lafayette Tap Room in Buffalo on July 15.
The Band has been touring through Ontario, Canada and through the States all summer. They will be performing at The Lucerne Festival in Switzerland in November. Billy, who is the bass guitarist for the band, was so happy to have so many of his Grand Island friends and family show up for their performances.
For more information on the band, see BrailleBluesDaddy.Com Bryan Lee, the leader of the band, is blind and is very well known and popular through Ontario and Canada, as well as in New Orleans. When not on tour the band plays regularly on Bourbon Street in New Orleans.


---



UPDATE
Strides For Stewart 5K Race
Amy will be front and center all day - August 2009
A 5K Run/Walk/Jog to benefit Island resident Amy Stewart will be held at Veteran's Park on Saturday, August 8th at 6 p.m. rain or shine. The event will also feature a basket raffle to be held after the race. Refreshments will be available and Strides For Stewart shirts will be sold. For more information see: Info Flyer.
Approximately 165 racers have registered.




Paul Leuchner - 2009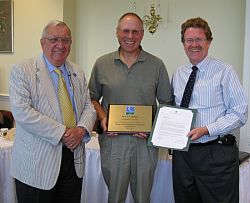 Shown from left are Robert Kresse, chairman of the Niagara River Greenway Commission, Paul Leuchner, and Mark Thomas, Director of the NYS Parks Western District.
Click photo for larger view
The Niagara Greenway Commission, on June 28, thanked charter commissioner Paul Leuchner for his service to the Greenway Commission as his term expired after four years of service. He was presented with a plaque by Commission Chairman Bob Kresse and NYS Parks Commissioner Carol Ash sent a letter along that was read by Western District Director Mark W. Thomas. In her letter Ash wrote, "As a charter member of the Commission, your expertise and passion for the Greenway is what helped ensure the success of implementation and for projects that will be enjoyed by residents and visitors for generations to come. Your dedication to your appointment was admirable and your ability to discuss the matters being addressed with the background and education you possess truly benefitted the entire Commission."
"Paul will certainly be missed."




Welcome, Aria Lynn Wright - 2009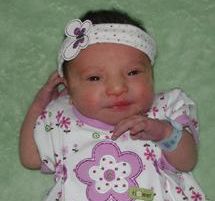 It's a Girl! Charles (Chuck) and Erika Wright, formerly of Grand Island and now residing in Indianapolis, IN, announce the birth of their daughter, Aria Lynn, born on August 1,, 2009, weighing five pounds, five ounces and is 18.5 inches long. Aria was welcomed home by her big sister, Mya Jade; big brother, Lukas; and grandparents, Jim and Debbie Gold


---



Dana Anello White - 2009
West Point, NY August 4, 2009 . . . Dana Anello White, a 1989 graduate of Grand Island High School, will run the 25th Annual Army 10-Miler, October 4, 2009, in Washington, DC as part of Team Fisher House. Team Fisher House is a charity partner team that raises awareness and money for the Fisher House Foundation, a unique private-public partnership that supports America's military families in times of need. White's husband, MAJ Paul White, a native of Pendelton, is an active duty soldier and veteran stationed at the USMA at West Point. He has served two tours in support of Operation Iraqi Freedom. The Fisher House Foundation is dedicated to providing a "home away from home" for members of the Armed Forces, retirees, veterans and their families, often times during recovery and rehabilitation from combat-related injuries in the war zone. A long-term stay in a military hospital, sometimes thousands of miles from home, could mean expensive lodging and long separations from loved ones. The Fisher House Foundation donates "comfort homes" in various places across the world so military families can be together during extended treatments, surgeries or lengthy physical or occupational therapy. This free shelter and support is essential because "A Family's Love is Good Medicine."
There are currently 38 Fisher Houses operating at 18 military bases and nine Department of Veterans Affairs medical centers throughout the nation and in Germany. As the number of soldiers injured in combat during Operations Iraqi Freedom, Enduring Freedom and other missions continue to increase, Fisher House services are in critical demand. Contributions to the Fisher House Foundation make a difference in the lives of America's military and their families when it is needed most. For every dollar donated, 97.5 cents goes directly towards the Fisher House Program, earning Fisher House Foundation an A+ rating from charity watch organizations. Overhead, the combination of management and fundraising expenses, is only 2.5 cents.
A short video highlighting the Fisher House Foundation can be found at the following link: http://youtube.com/watch?v=7xe5RE6krms . In addition, donations to White's campaign may be done online at: http://www.active.com/donate/FisherHouse2009ATM/danawhite . Check donations are also accepted: a donation form is available at the website. Checks may be sent to The Fisher House Foundation, Attn: 2009 Army 10-Miler, P.O. Box 2346, Rockville, MD 20847, with "Dana White—ATM" in the subject line. In addition, questions regarding the Foundation can be directed to Team Fisher House Coordinator Cathy Cabrey at the National Office in Rockville, MD, 913-250-5429.


---



Andrew Dlugosz Memorial Scholarship Fund for GI Students- 2009
The Andrew Dlugosz Memorial Scholarship Fund awarded six $500 scholarships to Grand Island High School students in June 2009: Maria Buyer, Greg Feathers, Victoria Fortman, Chris Podlucky, Jeff Szczepaniak, and Brianna Wojnar. This year, the ADMSF also contributed to the Senior Prom Safe Celebration Night, when over 288 students participated. The students turned in their keys to stay for the event from 11 p.m. to 6 a.m., keeping those students off the roads to avoid dangerous situations.




Carissa Bailey on Fredonia Deans List - 2009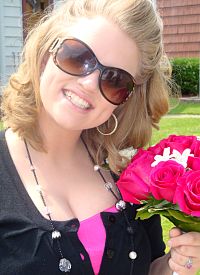 Carissa Bailey, 20, was selected to be on the Dean's list for the spring 2009 semester at Fredonia State University. Carissa completed her junior year as a Music Education major at SUNY Fredonia State College with a concentration in voice. This fall she will present a one-woman recital in voice as part of her requirements. She looks forward to student teaching next spring in music education at a local school, in anticipation for her May 2010 graduation. Currently Carissa is working as a music director at a summer camp in Pennsylvania; teaching children ages 5-16 in guitar, voice and African drums. She will return to Fredonia in August as a resident assistant in the University Commons.




Alissa Bailey at NYSSSA - 2009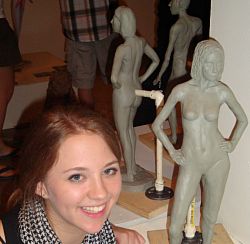 Alissa with sculpture created at NYSSSA - Click photo for larger view
Alissa Bailey, 16, was selected to attend the New York Summer School of the Arts specializing in Visual Arts. To be selected, Bailey submitted a portfolio of work to a jury who reviewed over 600 portfolios submitted from high school student a crossed the state. As a result, she was one of 96 selected to attend the month-long artist residence at Fredonia State University. Her day consisted of morning and afternoon classes in figure drawing and figure sculpture. The evening activities included art history lessons and talks from visiting artists. The month was celebrated by a farewell dinner attended by family and friends of the students and an art show of works.
Alissa would like to thank the Allentown Arts Society in assisting with a scholarship to the school. The summer school of the arts mark the 40th year of operation consisting of eight component summer residential schools and is sponsored and supported by the Office of the Governor and the New York State Legislature. It is administered by the State Education Department including visual arts attended by Ms. Bailey. The program is recognized as one of the finest programs of its kind in the nation. The schools are directed and staffed by internationally acclaimed artists and companies.
NYSSSA's goal is clear: to provide intensive, pre-professional training programs for New York State's most gifted and motivated young artists, those who are considering careers in the arts or entertainment industries. The schools provide intensive training in an environment where students experience the rigorous discipline of the daily life of a professional artist. The program is open to all high school age students who qualify through auditions.




Welcome, Gavin James Blum - 2009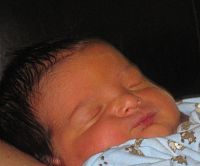 Joe and Sherry Blum are excited to announce the arrival of their baby boy, Gavin James Blum, born at 8:47 a.m. on Monday, June 29, 2009 weighing eight pounds, twelve ounces. Isle grandparents are Margaret Cortright and Diane Blum.




Welcome, Emilia Claire Falkowski - 2009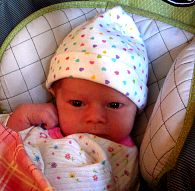 A daughter was born to Tracy and John Falkowski of East Aurora, NY on June 26, 2009 in Mercy Hospital, South Buffalo. Emilia Claire weighed five pounds, nine ounces. Tracy Falkowski is the former Tracy Kammerer, a 1987 graduate of Grand Island High School.
Emilia's grandparents are Henry and Grace Kammerer of Grand Island, and Joe and Betty Falkowski of Cheektowaga.




Paul Michaud, M.D, Major, U.S. Army - 2009


Major, U.S. Army Paul Michaud, M.D., GIHS class of 1995, graduated from the Diagnostic Radiology Residency Program at Walter Reed Army Center on June 19th. He was also recently granted Board Certification by the American Board of Radiology. Paul, who has been in the service for the past five years, will continue his training at Walter Reed where he was selected for a fellowship in Nuclear Medicine. Paul and his wife, Jamie, are the parents of Paul Guy, 6; James, 5; Andrew, 4; and David, 11 months. They are residents of Bethesda, Maryland.




Lewis - Guidotti Wedding - 2009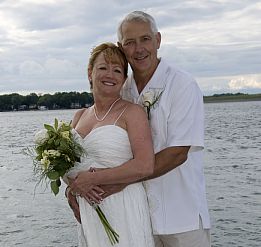 Click photo for larger view
Island residents Cheryl Guidotti and Gary Lewis exchanged marriage vows on Saturday, July 18, 2009 on the shore of the "Mighty Niagara." The ceremony was followed by an outdoor reception with family and friends. The newlyweds are now on their honeymoon, a romantic cruise from Vancouver, British Columbia to picturesque Alaska.




Artist Terry Klaaren - July 2009
By Teddy Linenfelser
Lyn Laman Photos
The 40th reunion of the Grand Island High School Class of 1969 is what brought artist Terry Klaaren and his wife, Dori Hardman Klaaren to the Island from Tampa, Florida over the July 4th weekend. Terry, a former student of high school art teacher, Lyn Laman, gives credit to GIHS and Mrs. Laman for a wonderful foundation for his career. He is a graduate of Mohawk Valley Community College with a degree in illustrative arts and has shared his talent around the world.
Mrs. Laman took Terry for a tour of the Island to see the changes and additions over the years, including the East River Wetlands Restoration Project, located at the north end of the Beaver Island Golf Course. They found that the east side of the State Parks building was covered with graffiti. And since it was Terry's intention to "leave a piece of me on Grand Island," he was granted permission for his project and use of the paint in the state park paint lockers and went to work painting a beautiful mural over the graffiti. His art work blends in so well with the golf course scenery that it is hard to tell that it isn't real.
Terry worked on and completed the project in just six hours. Still not quite satisfied, he returned the following day (Monday, July 13) and added a little bit here and a little bit there. Watching him paint, with a roller no less, it was easy to tell he loves his work. His career and customers have taken him all over the world, painting murals and pictures in private homes, schools, professional buildings, tourist spots, hotels, night clubs and amusement parks. He has also been involved with creating special affects for movies.
Terry's motto is "Have brush will travel," and he combines the joys of painting 'plein air' (painting outdoors on the spot, capturing the rain, the clouds, the wind, setting sun. etc.)
To view the gift Terry leaves us to enjoy, drive east past the Village Inn to the end of Ferry Road, turning right on East River Road.
See www.klaarenart.com


---



A Day For Dan - Dan McBride - 2009
A benefit in honor of Dan McBride will take place from 1-7 p.m. on Sunday, August 23 at the Charles N. DeGlopper Memorial VFW Post #9249, 2121 Grand Island Blvd.
Ticket price: $25
Ages 5-12 - $15
Ages 4 and under free
Includes: Food, pop and beer and music
Raffles, 50/50's and much more
Tickets are available pre-sale or at the door
Becky, 774-8978 - stufkosky2@verizon.net
Rachael McBride, 957-0409 - mcbriderachael@ymail.com
Dorothy McBride, 773-4660
Monetary donations may be mailed to - A Day For Dan - C/O 98 Pellamwood Ct., Grand Island, NY 14072.
Dan, father of Rachael and Nick McBride, was diagnosed with Mantle Cell Lymphoma in January 2006. He underwent a bone marrow transplant in October 2006 and was cancer free until his relapse in January 2009. He once again is in need of another bone marrow transplant. Dan is the 2009 Honorary Survivor for Relay for Life of Grand Island, supporting the American Cancer Society.
"Please come to show your love and support to Dan and his family.




Guidotti - Lewis Wedding - 2009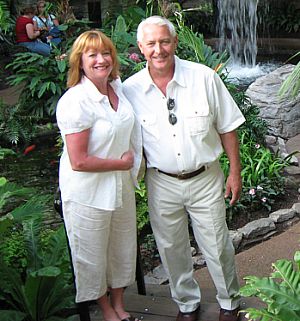 Island residents Cheryl Guidotti and Gary Lewis will exchange marriage vows on Saturday, July 18, 2009 on the shore of the "Mighty Niagara." The ceremony will be followed by an outdoor reception. The bride is a nurse practitioner at Woman & Children's Hospital.




Welcome, Claire Kathryn Neuhaus - 2009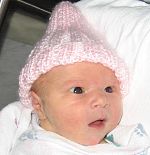 Bedell Road residents Christopher and Jill (Masters) Neuhaus are proud to announce the birth of Claire Kathryn Neuhaus on June 16, 2009. Claire Kathryn weighed in at seven pounds, two ounces and was 19.5 inches long. The baby's grandparents are Island residents Bradford and Kathryn Masters and Walter Neuhaus and Ann Neuhaus-Wren. Christopher and Jill are Grand Island High School graduates, Classes of 1998 and 1996 respectively. Christopher is a Credit Risk Manager at M&T Bank and Jill is the choral director at Kenmore East High School. Baby Claire was welcomed home by two little kitties named Ellie and Gretel.


---



Route 66 To Play Benefit - June 2009
The Monday, July 13th golf tournament in memory of Bill "BA" Aydelotte and Patrick Brady is sold out. The public is welcome to come and hear the music of Route 66 at 8:30 p.m. that evening at River Oaks Golf Course clubhouse. A $5.00 donation will be collected at the door. Check out Route 66 for more information.
***Basket Raffle is on display at DeSignet Jewelry, 1871 Whitehaven Road. Try your luck for 50 cents per ticket, 10 tickets for $5.00, through Saturday, July 11th. Store closes at 2:00 p.m.





Nathan Royal - 2009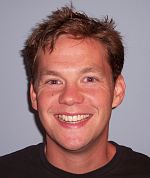 Nathaniel P. Royal of Grand Island has been awarded a Fulbright Scholarship for 2009-2010. Nathaniel is currently a PhD candidate at the University of California in Santa Barbara earning his degree in geography. The Fulbright Program is a prestigious scholarship awarded annually to 1,100 U.S. scholars. It is the U.S. Government's flagship international exchange program designed to increase mutual understanding between people of the United States and people of other countries. It operates in more than 150 countries worldwide.
Nathan is a 1998 graduate of Grand Island High School and a 2002 graduate of Villanova University. He served two years in Niger as a Peace Corps volunteer followed by one year working in Japan teaching English. He received his Master's Degree in Geography from the University at Buffalo in 2006.
With his $30,000 scholarship, Nathan will be continuing his research of epidemiological clusters in Niger, Africa where he will be tracking the spread of particular diseases.




Adrienne LaLiberty - 2009
Adrienne LaLiberty of Grand Island, New York graduated from the State University of New York (SUNY) at Geneseo on May 16, 2009 with a Bachelor of Arts degree in English. In addition, Adrienne has earned and been awarded initial teaching certification for Adolescence Education, 7-12: English Language Arts. Adrienne is a 2005 graduate of Grand Island High School.




Cynthia Czapla - 2009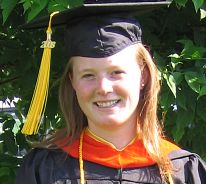 Cynthia Czapla, Grand Island High School Class of 2004, graduated from Northwestern University in June 2009. She acquired a Master of Science degree in Biomedical Engineering. While at Northwestern, Cynthia conducted knee prosthetics research under Dr. Yasin Dhaher at the Rehabilitation Institute of Chicago. Cynthia will be pursing a Doctor of Medical Dentistry degree at the University of Pittsburgh's School of Dental Medicine over the next four years.




Police Officer Amy Pedlow - 2009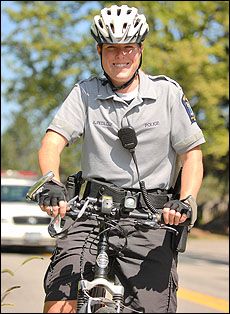 University at Buffalo Police Officer Amy Pedlow of Grand Island has again been selected to participate in the 260-mile Tour de Force 9/11 Memorial Bike Ride. The ride will raise money for families of police officers killed in the line of duty and continue to honor the victims of the 9/11 attacks. Raffle tickets will be available at the Grand Island Chamber of Commerce office, 2257 Grand Island Blvd. Click the link above for complete information.



















Click for 2010 JAN - JUNE News
Click for 2010 JULY - DECEMBER News
Click for 2009 JAN - JUNE News
Click for 2008 July - December News
Click for 2008 Jan.- June News
Click for 2007 News
Click for 2006 News
Click for 2005 News
Click for 2004 News
Click for 2003 News
Click for 2002 News
Click for 2001 News






















---
Other Grand Island Pages to Visit:
Churches | Email Directory | Government | Groups
GIHS Grad List | Guestbook | Please sign in! | Local Artists | Photo Album | Town History | Useful Links
| Website Design | Wildlife | Isledegrande's Home Page | GIECOM.NET'S Home Page
Please Email News Releases to Teddy Linenfelser, Thank You.



GIECOM.Net Inc. is owned by deSignet International
a "World Class Jewelry Manufacturer and Retailer"
Store Hours: Monday - Friday 9 am - 5 pm
Saturday 8 am - 2 pm, and by Appointment

This website was created and updated weekly since September of 1997.
Our sponsor is GIECOM.Net Inc., "Grand Island's E-Commerce Network",
providing Internet Access and Webhosting to the Grand Island Community.
If you are interested in participating as a sponsor, please email.
1871 Whitehaven Road, Grand Island, New York, 14072-1803 USA
Copyright 1997 - 2009 all rights reserved