News Update
Lions Club's 3rd
Annual Sight Night
TONIGHT
Trick Or Treat Hours
Halloween Night

Trick or Treat Hours
5-8 p.m. October 31
Between the Bridges

By Teddy Linenfelser
---
Democratic/Republican
Election
Inspectors Needed
Election Day, Tues., Nov. 6th
School Board
Meeting Agenda
Monday, October 29th
Joint Town Board,
School Board
Meeting
Monday, October 29
Preliminary
Town Budget
Hearing
Thursday, November 8th
Sidway School
Reunion Meeting
Tuesday, November 13th
Grand Island
Community
Education News
Youth Basketball Program
In The Service
CMCR Franklin Truesdale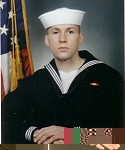 /#4//>


www.SherryMcDonald.RealtyUSA.com
Paid Advertisement
Scary Movie Fest!


Holiday Inn
Grand Island
Paid Advertisement



Re-Elect Pete McMahon
Town Supervisor



Paid Political Advertisement



/#5//> Re-Elect
Michele M. Iannello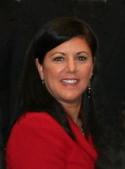 Erie Country Legislator
10th District
Paid Political Advertisement



Large Crowd, Beautiful
Weather Spell Success
For Cleveland Display


Grand Island
Has New
Basketball Coach
JV Girls Soccer
Team Finalize
Undefeated Season

Sandi Cunningham Photos
High School
Band Concert
Thursday, November 1st
GIHS Sports Briefs
Week Ending October 25th
Events Calendar
Garage Sales Galore
On Grand Island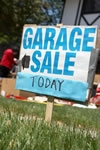 Saturday
No Charge For Ads
Red Ribbon Week At
St. Stephen School

St. Stephen
Students Win Fire
Engine Rides

Town Of Grand Island
Answers To Most
Town Related Questions
Real Estate
Transactions
Historic Island Prints



Albion Ende
Pen & Ink Drawings






Advertising Information
Yellow Pages
Listings For
Island Businesses

October 25, 2007
Town of
Grand Island
Tree Planting


Can You Help?
Training October 30th
Resident Victim Of
Attempted Robbery
Saturday., Oct. 27th
Middle School
Student Diagnosed
With MRSA
Letter To The Editor
Grand Endorsement
For Grand Island
By Paula and Howard Ball
Driver Injured
In One-Car MVA


By Ray Pauley
Supervisor's
Race Is The
Only One In Town


By Joelle Logue
Weekly GIHS Sports
Recognition
Athletes Of The Week


For Last Week - 10/15/07
Anthony Daubney
Lauren McGowan
Catalano Courtney
Lady Vikings Tennis
Team 14-0
NFL Champions

JV Football
Team Wins
Final Game


41-29 Over Williamsville East
Jodi Robinson Photo



Middle School
Cheerleaders
Are Champs
Girls Volleyball Team Wins



/#3//> Rus Thompson
Needs your vote on Nov. 6th.



Don't Forget!
Paid Political Advertisement



Food/Recipes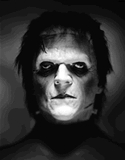 Halloween Treats

Huth Road School
Students Win
Fire Truck Ride

Second Graders
At Huth Gather
For A Hoedown

Letter To The Editor
Schmidt Family
Extends Thanks
Letter To The Editor
Community Thanks
By Robert J. Soluri
Letter To The Editor
Toll BS is the SOP
By Jul Thompson
CHOWDER!
Fire Ladies Chowder,
Baked Goods Sale
This Saturday

Town of
Grand Island
Reality Café
Open House
For 6th & 7th Graders
Tuesday, October 30
G.I. Job Opportunities
Advertise Your Openings
No Charge!
Free Classified Ads

Golden Age
Calendar Of Events
GIHS Class Reunions
Support Our Troops
Sign Our
Isledegrande Guestbook
Share Your Memories
Linda's
Island Specials!

Paid Advertisement
Fire Company Responses



Thursday, October 25th
Friday, October 26th
Sunday, October 28th
One Island - One Team
One Dream

To Be Drug Free



/#1//> Gerrie's
Featured Homes



3120 East River
Paid Advertisement



Military Service
Organizations
Donate Van



For Veterans In Need
Weekly GIHS Sports
Recognition
Athletes Of The Week


Tygue Bush
Lexi Raepple
Neighbors Foundation
Announces
Holiday Drive
Can You Help?
Donations By December 12th
Elect Mary Cooke
Town Supervisor

Let's Get COOKE IN!
Paid Political Advertisement



Old Photo Album




Second Grade - 1957


High School News
"Rumors"
By Kaitie Samland
Sophomore Student Writer



/#2//> deSignet Jewelry


Beehive Charm/Pendant
Check Out
Our Coupon Page
Historical Society:
November Meeting
Thursday, Nov. 1st
Nov./Dec. Calendar


Advertising Information
Community Healing
Service at
St. Timothy Church
October 28th
Spaghetti Dinner,
Basket Raffle
at St. Stephen's
October 28th
Huth Students
Nominated For
Character Awards

Library's Summer
Reading Program

No Halloween Costume
Is Complete Without
A UNICEF Carton
Trick Or Treat Hours
5-8 p.m. Wed.
Halloween - 2007
Submit Your Photos



A Best Roofing
Results At
Island Lanes
October 22, 2007
Jim Reese Jr. 300-726
Island Lanes Results
Submitted October 25, 2007
Town Commons
Sign Information
Send Us
Your News
How to Submit News/Photos
Fire Report
October 8-21, 2007
Deaths

Doris R. Berger
Jeri Lou Burden
Frank L. Marinell
Julia Mary Rumrich
Marcia Traun
Grand Island
E-News
At Isledegrande.com
Sponsored by Giecom.net
Publisher
Reg Schopp
Editor
Teddy Linenfelser
Schools/Marketing
Jodi Robinson
Marketing
Dan McMahon


Yellow Page Listings
Click Above to View

PLEASE PATRONIZE
OUR ADVERTISERS
LISTED BELOW

Watch For *coupon* Listing

AMUSEMENTS
Grinder's Skate Park
Martin's Fantasy Island

AUTOMOTIVE COLLISION
GI Auto Tech

AUTOMOTIVE SALES
Fuccillo Auto Group
*coupon*

BANKING
M & T Bank
Willco Mortgage Corp.

BARBECUE
Bear-Man Specialty Foods

BEAUTY SALONS
Hizair Hair Salon
Wavelengths Hair Salon

BOATS
Anchor Marine
*coupon*
Blue Water Marina

BUILDER/CONTRACTOR
GI Home Construction
Inside & Out Home Improvements

CANDY/GIFTS
Kelly's Country Store
*coupon*

CARWASH
Dr. Huggs
*coupon*

CHILDCARE
Care-A-Lot
Childcare Centre

CHIROPRACTOR
Grand Island Chiropractic
Dr. Kevin Augustine Chiropractic

CHIROPRACTOR/PEDIATRIC
Riverview Chiropractic

CLEANERS
X-Press Cleaners
*coupon*

COIN LAUNDRY
The Laundry Chute

COMPUTER
Technology Camp of America

CREDIT UNION
Niagara's Choice FCU

DANCE
McCarthy Irish Dance
Miss Cathy's Dance

FINANCIAL
Contour Financial Planning

FLORIST
Flower A Day

FUNERAL HOME
Kaiser Funeral Home

GARDEN CENTER
GI Garden Center

GAS STATION
JP'S Sunoco

GIFTS
Magic Towel Holder

HEALTH & FITNESS
M.O.G.

HEATING & COOLING
Gross Contracting
*coupon*

INSURANCE
Allstate Mastantuono Agency
Keller Insurance
State Farm - Bob Piatek

JEWELER
deSignet International

LAWYERS
William Costello
Mark Frentzel
Timothy Mordaunt
Michael Anthony Rossi

LIQUOR
Aceti's Wine & Spirits
Rose Liquor

LONG-TERM CARE
INSURANCE
Aronica & Company

MOTEL/HOTEL
Chateau Motor Lodge
*coupon*
Holiday Inn Resort

NURSING HOME
Elderwood at Riverwood

PHYSICIANS
Island Pediatrics
Maria Jereva M.D.

POWER EQUIPMENT
Marston Power Equipment

PRESCRIPTIONS
Island Prescription Center

REAL ESTATE
Century 21/Liz Wilbert
Century 21/Gerrie Andolina
M.J. Peterson-Joe Suppa
Metro Town Center
RE/MAX-Linda Kutzbach
RE/MAX-Ken Carter
Realty USA-Sherry McDonald
Park Place

RESTAURANTS
Beach House
John's Pizza & Subs
Justin Tyme On The River
*coupon*
McMahon's
*coupon*
River Oaks
Sandi's Family Restaurant
Town Cafe

SHIPPING
Creative Leather Concepts
*coupon*

SUPERMARKET
Top's
*weekly specials*
Wegmans

THEATRE
Riviera Theatre