News Update
Town Board
Workshop Meeting
Wednesday, April 11 Meeting
Easter Week
Church Services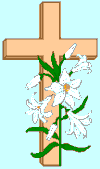 Between the Bridges


By Teddy Linenfelser
---
Thank You
"IsledeGranders!"
March Is Record Month
At Isledegrande.com
Chamber to Honor
Lions Club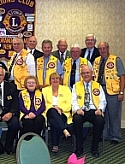 Wednesday, April 25 Dinner
Keith Wegrzyn,
Merit Award
For Art Work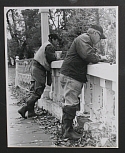 Storrs All High Photo Show
Approved
Town Board
Meeting Minutes
Monday, March 19 Meeting



/#4//> Liz Wilbert
Century 21


Paid Advertisement
Holiday Inn



Look What's New!
Paid Advertisement



/#5//> Check Our Listings!

Paid Advertisement
Students Spend Chilly
Night Sleeping In
Boxes to Benefit
The Homeless


Story/Photo By Jeff Stange
St. Stephen School
Holds Successful
Easter Clothing Drive
St. Stephen School
Math Students Win
In Competition
GIHS Class Of
2009 Offers
Chicken Barbecue
Tuesday, May 15th
Girls Basketball
Tops In Winter
Sports Season
2006-2007 VIKING WINTER ALL STARS
GIHS Sports Briefs
Week Ending April 5th
Send In Your Scores!
Adult Winter
Recreation Leagues
Adult Teams Updated
RE/MAX-Ken Carter

Dynamite All Brick 12-Unit
on Grand Island
Paid Advertisement



Class Of '67
Where Are You?


See Class Photos!
Connor Middle School
"Schoolhouse
Rock Live"
Elementary
Performance




Jodi Robinson Photos (9)
Events Calendar
Town Of Grand Island
Real Estate
Transactions
Islanders In The News
Ashley Carminati -
Fundraiser Planned


"Rays From Above"


Kim Ludwig Photos


Advertising Information
Yellow Pages
Listings For
Island Businesses

April 5, 2007
Report Of
Special School
Board Meeting
Wed., April 4, 6 p.m.
Town Preservation
Committee
To Present
Photo Display


"Before Beaver Island State Park"
Sunday, April 15
Town Board Action
GIHS DECA Proclamation,
Public Safety
Telecommunications


By Joelle Logue
Town Board Action
Procedure Set For
Recreation
Fee Collection
By Joelle Logue
Deadline Approaching
For Star, Senior Star
Exemptions
Chamber to Honor
Billie Jean Harper


Wednesday, April 25 Dinner
Chamber to Honor
Dr. Robert H. Miller


Wednesday, April 25 Dinner
Islanders In The News
Franklyn Truesdale


Celebrate Spring!
Flower A Day
"The Adventures of
Robin Hood" Is
Youth Production


Parish Players - April 13-15th
Parish Players
To Present
Easter Classic


The Robe - April 20, 21 and 22



/#3//> Sherry Mongan
McDonald



Home Hunter Hotline
716-743-6333
Paid Advertisement



Food/Recipes



By Jodi Robinson & Barry Conway
Quick Dinner Recipes

G.I. Job Opportunities
Advertise Your Openings
No Charge!
Free Classified Ads


Apartment For Rent
Golden Age
Center Travel/Trips
Maine, Quebec, Washington, D.C.
Jenna Raepple to
Compete in Regional
Gymnastics Meet

Letter To The Editor
Life Lessons
Fair A Success


Countdown To
Grand Island's
Relay For Life
64 Days To Relay
As Of Today, April 5th
Letter To The Editor
Team Polka Dot Chix
Chapter III
Relay For Life Team
Relay For Life
Candy Sale
Friday/Saturday, April 6-7.
News From
Inside & Out
Home Improvements
Golden Age
Calendar Of Events
GIHS Class Reunions
Support Our Troops
"Nuthatch"


Kim Ludwig Photos
Sign Our
Isledegrande Guestbook
Share Your Memories
Linda's
Island Specials!
Paid Advertisement
GI Fire Co. Responds
To Praxair Fire in
Town of Tonawanda
Thurs. April 5th
Hoyt Announces
$1.5 M Increase For
Island Schools
Town Board Action
First FEMA
Check Arrives
By Joelle Logue
Rotary/PTSA Students
Of The Month




S.Seese, N.Shemik,
E. Kahn



/#1//>
Drew Koelemeyer

Keller Williams Realty