News Update
Between the Bridges



By Teddy Linenfelser
---
"Can God be Trusted?"
Whitehaven Road Baptist Church
Saturday, September 9
Gerrie's
Featured Homes

Paid Advertisement
Islanders In The News
Fundraiser For
Chris Schorb
Friday Night
VFW Post, 7-11 p.m.
In The Service
STS2 Sonar
Technician
Jeff Wansart
Golden Age Center
Members Assist With
School Tax Bills


Jodi Robinson Photo
Masons Offer
Breakfast Program,
Interfaith Service
Sunday, September 10th
Joan Dlugokinski
Century 21


Paid Advertisement
---
Town Board
Meeting Agenda
Tuesday, September 5th
---
Town Board
Workshop Agenda
Tuesday, September 5th

Upcoming Events
Paid Advertisement
Sherry's Choice



Sandpiper Lane
Paid Advertisement


"Hope for Jason"
Bracelets
Available


Town of Grand
Island Advisory
Board Openings
Sept. 8 Application Deadline
Kids Bible Clubs
Whitehaven Road Baptist Church
Varsity Vikings
Football Schedule
First Game
2 p.m. Sat., September 2nd
Events Calendar
Miss Cathy's Dance
Academy To
Hold Registration

Saturday, September 9th
Grand Island
Community Chorus
An Inspiration & An Idea


First Concert Sun., Sept. 10
Garage Sales Galore
On Grand Island
10 - Thurs., Fri., Sat., and Sun.
Real Estate
Transactions
Between the Bridges
By Teddy Linenfelser
---


Advertising Information
Internet Access
Advertising
Websites At $220
Yellow Pages
Listings For
Island Businesses

August 31, 2006
Bus Fire On Thruway
Tuesday, September 5th
Driver Hits Tree,
Transported to ECMC
Sunday, September 3rd
Supervisor McMahon
Speaks Out At
Niagara Power Project
News Conference
Liz Wilbert
Century 21


Price Reduced - $299,900
Paid Advertisement



New Traffic Signal
Soon To Be Up
At Dangerous
Staley/Baseline
Corner


Island Resident
Embezzles
$97,472.22
Varsity Vikings
Ready For
The Season
By Justin Sondel
First Game
2 p.m. Sat., September 2nd
GI BPW Announces
Scholarship Winner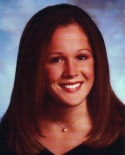 M. Caitlin Hayes
Islanders In The News
Samranys
Celebrate 50th
Anniversary


Little League 10U
All Stars 2nd
In Tournament

Search/Rescue
Ground Zero
Chaplain Celebrates
9/11 Mass
St. Stephen's, 7 p.m. September 11
Ziehm Real Estate
Check Our Listings!

Paid Advertisement
Food/Recipes


By Jodi Robinson & Barry Conway
Fresh Corn Recipes

G.I. Job Opportunities
Advertise Your Openings
No Charge!
Free Classified Ads

Found - Small Dog
U7 Purple Dinos
Celebrate
Season's End

Kim Schopp Photos
Junior Viking
Football In Four
Pre-season
Tournaments
Six Wins!
Golden Age
Calendar Of Events
GIHS Class Reunions
Victory Staffing
To Recruit
For Positions
Tuesday, September 5th
Town Hall
Support Our Troops
Sign Our
Isledegrande Guestbook
Share Your Memories
Linda's
Island Specials!

Paid Advertisement
Fire Co. Responds
To Child Care Center
Friday, September 1st
In The Service
Air Force
Airman
Brian Judkins



Air Force Basic
Training Graduate
Old Photo Album

First Day of School - 1970
Islanders In The News
Abe Morgan Writes
Buffalo News Feature
- "No More Secrets"
Old Photo Album

New House - 1956
deSignet Jewelry

Celtic Kilt Pin
Islanders In The News
Madison Green's
Giant Sunflower


Tall Ship
Seen on Sunday

Liz Barker Photo
Check Out
Our Coupon Page
American Legion
Poppy Drive
September 8-9th


Advertising Information
Moose Lodge
To Host
Labor Day Bash
Monday, September 4th
Library Closed
Labor Day
Monday, Sept. 4th
Historical Society
September Meeting
Pot Luck, Thursday, September 7th
Home Bureau II
Announces
September Meetings
"Knowledge
Center" Coming
To Grand Island
Rose Liquor
Open Labor Day
10 a.m. to 3 p.m.
Open House At
McCarthy School
of Irish Dance

Sunday, September 10th
Free
BluesRoot
Performance
September 1st
Boys Invited
To Join
Cub Pack 425
New Member Open House
Friday, September 22nd
Between the Bridges

By Teddy Linenfelser
---
Send Us
Your News
How to Submit News/Photos
Fire Report
Aug. 14-27, 2006
Deaths

Stella B. Hess
Robert L. Morris
Wilbur J. Pless
Bruna F. Tominich
Grand Island
E-News
At Isledegrande.com
Sponsored by Giecom.net
Publisher
Reg Schopp
Editor
Teddy Linenfelser
Schools/Marketing
Jodi Robinson
Marketing
Dan McMahon


Yellow Page Listings
Click Above to View

PLEASE PATRONIZE
OUR ADVERTISERS
LISTED BELOW

Watch For *coupon* Listing

AMUSEMENTS
Grinder's Skate Park
Mallwitz's Island Lanes
Martin's Fantasy Island

AUTOMOTIVE SALES
Fuccillo Auto Group
*coupon*
Paddock Chevrolet

AUTO SOUND/SECURITY
S.C.A.P.

BAKED GOODS
G.L.P. Free Manufacturing

BANKS
First Niagara Bank

BARBECUE
Bear-Man Specialty Foods

BEAUTY SALONS
Hizair Hair Salon
Wavelengths Hair Salon

BOATS
Anchor Marine

BUILDER/CONTRACTOR
GI Home Construction
Inside & Out Home Improvements

CANDY/GIFTS
Kelly's Country Store
*coupon*

CARWASH
Dr. Huggs
*coupon*

CHILDCARE
Care-A-Lot Childcare Centre

CHIROPRACTOR/PEDIATRIC
Riverview Chiropractic

CLEANERS
X-Press Cleaners
*coupon*

COFFEE/TEA
The Java Shop

COMPUTER
Giecom.net
Priority Computer
Technology Camp of America

CREDIT UNION
Niagara's Choice FCU

DANCE
McCarthy Irish Dance
Miss Cathy's Dance

DELI
Island Deli & Meat Market

DUMPSTER
Pinto Disposal Service

FINANCIAL
Contour Financial Planning

FLORIST
Flower A Day
*coupon*

FUNERAL HOME
Kaiser Funeral Home

GARDEN CENTER
GI Garden Center

GIFTS
Magic Towel Holder
Shelden Studio

HARDWOOD FLOORS
The Hardwood Floor Man

HEALTH & FITNESS
M.O.G.

HEATING & COOLING
AJ Beyer Mechanical
Gross Contracting

HOSPITAL
Mount St. Mary's

INSURANCE
Keller Insurance
State Farm-Bob Piatek

JEWELER
deSignet International

KITCHENS/BATHS
Kinetic Kitchen & Bath

LAWYERS
Tricia Vacanti-Belter
William Costello
Mark Frentzel
Timothy Mordaunt
Michael Anthony Rossi

LEATHER GOODS
Creative Leather Concepts

LIQUOR
Rose Liquor

LONG-TERM CARE
INSURANCE
Aronica & Company

MOLD REMEDIATION
Hygienitech of WNY Inc.

MOTEL/HOTEL
Cinderella Campground & Motel
Holiday Inn Resort

NURSING HOME
Elderwood at Riverwood

OPTICIAN
GI Optical

PEST CONTROL
Trust Pest Control

PHYSICIANS
Island Pediatrics

POWER EQUIPMENT
Marston Power Equipment

PRINTING/EMBROIDERY
Copy Cat
FX Graphix

REAL ESTATE
McHomes/Hunt
Mike McDonough
Century 21/Liz Wilbert
Century 21/Gerrie Andolina
Century 21/Joan Dlugokinski
Coldwell Banker
Chubb R.E./Kelly Petrie
Coldwell Banker
Chubb R.E./Robin Swedish
Grand Island/Olcott
Metro Town Center
MJ Peterson/Floyd Doring
Realty USA/Linda Kutzbach
Re/Max-Ken Carter
Realty USA-Sherry McDonald
Ziehm Real Estate
Park Place

RESTAURANTS
Beach House
John's Pizza & Subs
*coupon*
Justin Tyme On The River
*coupon*
McMahon's
*coupon*
River Oaks
Sandi's Family Restaurant
Town Cafe

SUPERMARKET
Budwey's Supermarket
*weekly specials*
Top's
*weekly specials*