News Update
Primary
Elections Tuesday
Tuesday, September 18th
Town Board
Workshop Agenda
Monday, September 17th
Boulevard MVA
Sends Two
To Hospital
Friday, September 14th
Between the Bridges

By Teddy Linenfelser
---
2007/2008 School
Tax Bills Mailed
Town Board Agenda
Monday, September 17th
In The Service
SSgt Matthew Fox




/#4//> Bridge Exit Closed



Thruway Continues
Bridge Inspection,
Lanes Closed



Holiday Inn Grand Island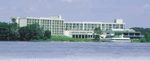 Happenings at the Inn!
Paid Advertisement
Islanders In The News
Wozniewski - Stewart


Golden Age Center
Seeks Volunteers
Requests Yarn Donations



/#5//> Gerrie's
Featured Homes


Paid Advertisement
Help Huth Road
Elementary Get
Free Merchandise

Varsity Vikings Lose
To Sweet Home
In Close Contest
By Kris Christensen
GIHS Girls
JV Volleyball Team
Wins Tournament

JV Football:
Loss To Sweet Home


Sweet Home 35 - GI 6
Jodi Robinson Photos
JV Soccer Teams
Victorious
High School Open House
Thursday, September 20
GIHS Sports Briefs
Week Ending Sept. 13th
Open Daily
Paid Advertisement
Feature Story
Town To Take
Over West River
Service Road
20 Years Ago!
Everything Old Is New Again
Events Calendar
Garage Sales Galore
On Grand Island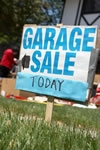 19 - Fri., Sat., Sun.
No Charge For Ads
Town Of Grand Island
Answers To Most
Town Related Questions
Real Estate
Transactions


Advertising Information
Yellow Pages
Listings For
Island Businesses

September 13, 2007
One Patient
Hospitalized After
Boulevard MVA
Monday, September 17th
School Board Report
Mon., September 10, 2007
By Jodi Robinson
Tuesday Night
Wind Brings
Down Trees


Dan McMahon photos
Island Resident
Receives Prison Term
Automatic Water
Bill Payment
Available Soon
Payment Plan Starts This Month
Re-Elect
Michele M. Iannello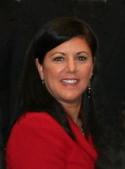 Erie Country Legislator
10th District
Paid Political Advertisement



Islanders In The News
Welcome,
Layla Nicole Rein

Attorney
William J. Costello II
Now Located At
2263 Grand Island Blvd.
Across From Town Hall
Paid Advertisement
Grand Island
Beach Sweep
Saturday, September 15th
Supervisor
McMahon's
Steak Roast


September 22, 2007
Paid Political Advertisement



/#3//> Sherry Mongan
McDonald


Paid Advertisement
Food/Recipes


Hearty Soups

G.I. Job Opportunities
Advertise Your Openings
No Charge!
Baby Joe Mesi To
Attend "Friends Of
Frentzel" Reception

Friday, September 14th
Paid Political Advertisement
Free Classified Ads

Boy Scout Troop
510 To Celebrate
50th Year
Request Photos/Memorabilia
Miss Cathy's
Dance Academy


Sign Up!
Paid Advertisement



Computers for Kids!
Saturday, October 6
Registration Necessary



Fall Toddler
Time Lap-Sit
Begins October 3rd
Registration Necessary



Golden Age
Calendar Of Events



Class Of '67
Where Are You?



Full Oct. Reunion Schedule
GIHS Class Reunions
Support Our Troops
"September Flowers"


Kim Ludwig Photos
Sign Our
Isledegrande Guestbook
Share Your Memories
Linda's
Island Specials!
Paid Advertisement
VFW Post Holds
911 Vigil Under
Cloudy Skies



Christine Stange Photos
Letter To The Editor
Why A Political
Fundraiser On 911?
by Michael P. Dallessandro
Letter To The Editor
American Legion
Expresses Thanks
by Robert J. Soluri
Letter To The Editor
Mulcahy Responds
To Schools
Superintendent
Islanders In The News
Welcome,
Grace Anne Carpenter






/#1//> Old Photo Album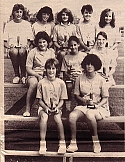 Ponytail Softball - 1987
Farewell
To Chamber's
Youth Ambassadors





High School News
By Kaitie Samland
Sophomore Student Writer



GIHS Class of
2010 Fundraiser
Begin Monday, September 17th



/#2//> Liz Wilbert
Century 21



Paid Advertisement
deSignet Jewelry

Custom 'M' Pendant
Check Out
Our Coupon Page


Advertising Information
Zonta Club
Presents October
Fashion Fling
Sunday, October 21st
Junior Vikings
Open Season
With Two Wins
Island Lanes
Bowling Scores
St. Stephen's
Golf Challenge
Monday, October 1st
Historical Society
Open House
Sunday, September 16th
St. Stephen's
Cub Pack Round-Up
Monday, Sept. 17
Soccer Club
Travel Coaches
And Tryouts
September 16, September 22
VFW Ladies
Announce Texas
Chili Cook-Off
Saturday, October 13th
Send Us
Your News
How to Submit News/Photos
Fire Report
Sept. 3-9, 2007
Deaths

Herbert G. Carter
Linda (Miller) Case
John A. Connell
Kenneth J. Gilbert
Shirley Jean Killian
Marsha ( Flack) Kryszak
Michael P. Pfohl
Margaret M. Quinn Sutton
Gerald K. Youngs
Grand Island
E-News
At Isledegrande.com
Sponsored by Giecom.net
Publisher
Reg Schopp
Editor
Teddy Linenfelser
Schools/Marketing
Jodi Robinson
Marketing
Dan McMahon


Yellow Page Listings
Click Above to View

PLEASE PATRONIZE
OUR ADVERTISERS
LISTED BELOW

Watch For *coupon* Listing

AMUSEMENTS
Grinder's Skate Park
Martin's Fantasy Island

AUTOMOTIVE COLLISION
GI Auto Tech

AUTOMOTIVE SALES
Fuccillo Auto Group
*coupon*

BANKING
M & T Bank
Willco Mortgage Corp.

BARBECUE
Bear-Man Specialty Foods

BEAUTY SALONS
Hizair Hair Salon
Wavelengths Hair Salon

BOATS
Anchor Marine
*coupon*
Blue Water Marina

BUILDER/CONTRACTOR
GI Home Construction
Inside & Out Home Improvements

CANDY/GIFTS
Kelly's Country Store
*coupon*

CARWASH
Dr. Huggs
*coupon*

CHILDCARE
Care-A-Lot
Childcare Centre

CHIROPRACTOR
Grand Island Chiropractic
Dr. Kevin Augustine Chiropractic

CHIROPRACTOR/PEDIATRIC
Riverview Chiropractic

CLEANERS
X-Press Cleaners
*coupon*

COIN LAUNDRY
The Laundry Chute

COMPUTER
Technology Camp of America

CREDIT UNION
Niagara's Choice FCU

DANCE
McCarthy Irish Dance
Miss Cathy's Dance

FINANCIAL
Contour Financial Planning

FLORIST
Flower A Day

FUNERAL HOME
Kaiser Funeral Home

GARDEN CENTER
GI Garden Center

GAS STATION
JP'S Sunoco

GIFTS
Magic Towel Holder

HEALTH & FITNESS
M.O.G.

HEATING & COOLING
Gross Contracting
*coupon*

INSURANCE
Allstate Mastantuono Agency
Keller Insurance
State Farm - Bob Piatek

JEWELER
deSignet International

LAWYERS
William Costello
Mark Frentzel
Timothy Mordaunt
Michael Anthony Rossi

LIQUOR
Aceti's Wine & Spirits
Rose Liquor

LONG-TERM CARE
INSURANCE
Aronica & Company

MOTEL/HOTEL
Chateau Motor Lodge
*coupon*
Holiday Inn Resort

NURSING HOME
Elderwood at Riverwood

PHYSICIANS
Island Pediatrics
Maria Jereva M.D.

POWER EQUIPMENT
Marston Power Equipment

PRESCRIPTIONS
Island Prescription Center

REAL ESTATE
Century 21/Liz Wilbert
Century 21/Gerrie Andolina
M.J. Peterson-Joe Suppa
Metro Town Center
RE/MAX-Linda Kutzbach
RE/MAX-Ken Carter
Realty USA-Sherry McDonald
Park Place

RESTAURANTS
Beach House
John's Pizza & Subs
Justin Tyme On The River
*coupon*
McMahon's
*coupon*
River Oaks
Town Cafe

SHIPPING
Creative Leather Concepts
*coupon*

SUPERMARKET
Top's
*weekly specials*
Wegmans

THEATRE
Riviera Theatre