News Update
Town Board
Workshop Today
2:10 p.m. Wed., October 26th
Fire Company Called
To Transformer Fire
Between the Bridges

By Teddy Linenfelser
Cross Country
Team Thanks Community

YWCA After
School Child
Care Openings
Before & After School Hours
Voters Nominate Frentzel

Paid Advertisement
Kaegebein School
Artwork Displayed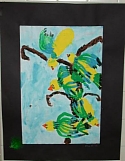 Jodi Robinson Photo
In The Service - 171 Names
Service Men &
Women From
Grand Island
MAJ Mike Slowinski
Capt Christopher Reynolds
Renee A. Woloszyn,
Candidate For
Town Council

Paid Advertisement
Gerrie's Featured Homes

Paid Advertisement
Paid Advertisement
College Fair
Offered
By GI Youth Board
18+ Colleges Represented
Thursday, October 27
GIHS Swimming/Diving
Team To Hold
Organizational Meeting
Tues., Nov. 1 (Update)
NEXT
GI Vs. Starpoint
2 p.m. Saturday at GI
GIHS Sports Briefs
Sat., Oct. 15 Game
GI 41, Ken-East 18



NYS Troopers' K-9
Unit Visits GIHS
Business Classes


Judges Should Not Be
Selected On Political
Party Activities

Paid Advertisement
Wednesday's GIHS
String, Choral Concert
Was Total Pleasure!
Events Calendar
CHOWDER!
Fire Ladies Chowder,
Baked Goods Sale
This Saturday


October 22nd
Garage Sales Galore
On Grand Island
4 - Friday/Saturday
Who Was
Lewis F. Allen?

Grand Island History
Legal Notices
Real Estate Transactions
Grand Opening Of
AIG Advisor Group

John Bonora, Manager/Advisor
Today's Morning Sunrise -
Must See!

Emily Dahlstrom Photo
Island Groups
Receive Vet's Hospital
Vol. Services Awards


Advertising Information
Internet Access
Advertising
Websites At $220
Yellow Pages
Listings For
Island Businesses

October 20, 2005
Friday A.M. Auto
Accident Sends One
Patient To Hospital
Town Board Action
2006 Budget Hearings
Set For November 10
By Joelle Logue


OPENING


November 1st
Paid Advertisement
Unapproved
Town Board
Meeting Minutes
October 17th Meeting
Halloween Happenings
Eye Glasses, Hearing
Aids Being Collected
By Joelle Logue


Lions Club
Children's Party
October 31st At Tops



Army Major
Mike Slowinski
Visits Huth Road Class


Jodi Robinson Photo
Letter To The Editor
Adam Rivers,
Team Africa,
Thanks Contributors


By Adam Rivers
GI Councilwoman
Mary Cooke
Leadership/Experience/Action


Paid Advertisement
Troop 510 Involved
In Disaster Drill

Letter To The Editor
Former Highway
Superintendent
Speaks Out
By Norman J. Mrkall
Local CPA's Visit
GIHS Business
Department Classes

Food/Recipes


By Jodi Robinson & Barry Conway
Dinner Party Chicken Recipes

"Monsters In Your Basement?"
AJ's Heating and Cooling

Call 773-5573
Free GED Class
At GI High School
G.I. Job Opportunities
Advertise Your Openings
No Charge!
Sue Argy Candidate
For Town Council

Paid Advertisement
Free Classified Ads

Eight Pups Born
Yesterday, Available
In Time For Christmas

Town Commons
Sign Information
Attention: Organizations
Fire Company Open
House Turnout
"Biggest Ever"

By Ray Pauley
Fred Claus Photo
St. Stephen School
Receives Grant
For Misplaced Students
What's Happening!
Paid Advertisement
Islanders In The News
Fundraiser
Saturday For
Wayne Weis Family

October 22
Golden Age
Calendar Of Events
"Where's Our Breakfast"

Kim Ludwig Photo
"October Sunrise"

Nathan Cook Photo
Snowmobile
Club Meeting Schedule
Wednesday, Nov. 2
Grand Niagara Sevenson
Jr. Purple Eagles
Ties Cazenovia
Wrestling Club
Registration
End Of November
GIHS Class Reunions
Support Our Troops
Linda's
Island Specials!

Paid Advertisement
Huth Road Playground
Committee Announces
Harvest Festival

"Mark It Down!"
Friday, October 28
Lunch Lady Retires
After 34 Years At
Huth Road Elementary

Jodi Robinson Photo
Sign Our
Isledegrande Guestbook
Share Your Memories
Old Photo Album

13th Birthday Party - 1955
Ray Dlugokinski For
Highway Superintendent

Paid Advertisement
Intergenerational
Community Sing,
Everyone Welcome
Monday, October 24
Grand Island Foundation
Provides Kaegebein
With New Art Books

"Nature's Bounty"


By Nathan Cook
deSignet Jewelry

20% Off Gemstone Sale
Rus Thompson
Candidate For
County Legislature

Paid Advertisement


www.realtyusa.com
Paid Advertisement


Dan Robillard
Announces Candidacy
For Town Council


Paid Advertisement
Damage Limited
In Town Hall Terr.
Apartment Fire
By Ray Pauley
Check Out
Our Coupon Page
Between the Bridges

By Teddy Linenfelser


Advertising Information
Trinity Church To
Sponsor Financial
Planning Seminar
This Saturday, October 22
St. Stephen's
Hour of Power
Wed., October 26
Everyone Welcome
Library Offers Special
Program For Kids -
"Ghost Stories"
Historical Society
Offers Annual
Holiday Luncheons

Reservation Information
Quality Quest Meeting
Thursday, October 27
Final Tax Day
Without Penalty

Dan McMahon Photo
Men's/Ladies A Best
Roofing Results
At Island Lanes
Bill Gerfin 279-772
Pat Scott 224-609
105 lb. Jr. Vikings
Defeat Clarence Bulldogs
Send Us
Your News
How to Submit News/Photos
Fire Report
Oct. 10-16 , 2005
Deaths

Robert G. Bennett
Grand Island
E-News
At Isledegrande.com
Sponsored by Giecom.net
Publisher
Reg Schopp
Editor
Teddy Linenfelser
Schools/Marketing
Jodi Robinson
Marketing
Dan McMahon


Yellow Page Listings
Click Above to View

PLEASE PATRONIZE
OUR ADVERTISERS
LISTED BELOW
AMUSEMENTS
Mallwitz's Island Lanes
Martin's Fantasy Island
Grand Lady Cruises
Grinders Skate Park


AUTOMOTIVE COLLISION
Carl Amato Collision
GI Auto Tech

AUTOMOTIVE SALES
Fuccillo Auto Group
Paddock Chevrolet
West Herr Automotive

AUTO SOUND/SECURITY
S.C.A.P.

BAKED GOODS
G.L.P. Free Manufacturing

BANKS
First Niagara Bank

BEAUTY SALONS
Hizair Hair Salon
Wavelengths Hair Salon

BOATS
Anchor Marine
Blue Water Marina

BUILDER/CONTRACTOR
GI Home Construction
Inside & Out

CARWASH
Dr. Huggs

CHILDCARE
Care-A-Lot Childcare Centre

CLEANERS
X-Press Cleaners

COMPUTER
Black Dragon Computing
Giecom.net
Priority Computer
Technology Camp of America

CREDIT UNION
Niagara's Choice FCU

DANCE
McCarthy Irish Dance
Miss Cathy's Dance

DENTIST
Dental Care Assoc.

FINANCIAL
Contour Financial Planning

FLORIST
Flower A Day

FUNERAL HOME
Kaiser Funeral Home

GARDEN CENTER
GI Garden Center

GIFTS
Shelden Studio

HATS
Lady Diane Hats

HEALTH & FITNESS
M.O.G.

HEATING & COOLING
AJ's Heating & Cooling
Gross Contracting

HOSPITAL
Mount St. Mary's

INSURANCE
MetLife Auto & Home
State Farm-Bob Piatek

JEWELER
deSignet International

LAWYERS
William Costello
Mark Frentzel
Victor Gagliardi
Timothy Mordaunt
Michael Anthony Rossi

LIQUOR
Rose Liquor

LONG-TERM CARE
INSURANCE
Aronica & Company

MOTEL/HOTEL
Cinderella Campground & Motel
Holiday Inn Resort

MUSIC SERVICES
Solid Gold Entertainment

NURSING HOME
Elderwood at Riverwood

OPTICIAN
GI Optical

PHYSICIANS
Island Pediatrics

POWER EQUIPMENT
Marston Power Equipment

PRINTING/EMBROIDERY
Copy Cat

REAL ESTATE
McHomes/Hunt
-McDonough
Century 21-Wilbert
Century 21-Andolina
Century 21-Dlugokinski
Metro Town Center
Realty USA-Kutzbach
Re/Max-Kathy Aronica
Realty USA-Sherry McDonald
Ziehm Real Estate
Park Place

RESTAURANTS
Beach House
John's Pizza & Subs
Justin Tyme Cafe
McMahon's
River Oaks
Town Cafe
Village Inn

SERVICE STATION
Tim's Sunoco

SUPERMARKET
Budwey's Supermarket