News Update
PTSA Meeting

Wed., Oct. 12
Flooded Parkway Scene
Of One-Car Accident
Between the Bridges


By Teddy Linenfelser
Town Board Action
Book Contest
Champions Honored


By Joelle Logue
Mary Cooke
Announces Candidacy
For Town Council

Notice To The
Citizens Of The Town
Of Grand Island
PUBLIC HEARING
Unapproved
Town Board
Meeting Minutes
October 3 Meeting
Approved
Town Board
Meeting Minutes
September 19 Meeting
Sue Argy Candidate
For Town Council

Paid Advertisement
Chamber Ribbon Cutting -
Official Opening
Of New Headquarters

Sidway Grandparents'
Pancake Breakfast

Jodi Robinson Photo
Islettes
Honor Their Own

CERT Team, Scouts To
Participate In Disaster
Preparedness Drill
Fire Prevention Program
Highlights Engine Rides
For Lucky Winners
Program Fri., Oct. 14
Mark Frentzel -
The Things Your Mother
Never Told You
About Speeding Tickets

Paid Advertisement
Gerrie's Featured Home

Paid Advertisement
Paid Advertisement
High School
Tennis Team

Nathan Cook Photo
College Fair Offered
By GI Youth Board
Thursday, October 27
GIHS Sports Schedule
NEXT
GI Homecoming Game

GI Vs. Williamsville South
2 p.m. Saturday
GIHS Sports Briefs
GI Beats Albion 30-28
GIHS Qualifies For
Business First's
Best High School
Sports Programs
Kaegebein School
Students Care
About Katrina

Class Of 1976
Thirtieth
Reunion Information

Meeting Tues., Oct. 18
In The Service - 169 Names
Service Men &
Women From
Grand Island
Submit Names - Corrections
Events Calendar
Garage Sales Galore
On Grand Island
10 - Thursday-Sunday
Legal Notices
Real Estate Transactions


Advertising Information
Internet Access
Advertising
Websites At $220
Yellow Pages
Listings For
Island Businesses

October 6, 2005
Volunteers Stand
For Annual
Fire Co. Inspection

Sheriff's Patrol
Issue Impacts
Town Budget Process
By Joelle Logue
Town Board Action
Public Hearing Set
On Proposed Loop Road
By Joelle Logue



Youths Arrested
At Nike Base


Commended Students,
National Merit
Scholarship Program


Octoberfest Fundraiser
To Re-Elect Mary Cooke,
Councilwoman

Friday, October 7
Paid Advertisement



Dan Robillard
Announces Candidacy
For Town Council


Paid Advertisement
Rep. Slaughter Announces
$99,810 Grant For
Island School District
Operation
Safe Stop Is Underway

Pumpkin Season

Jodi Robinson Photos
Food/Recipes


By Jodi Robinson & Barry Conway
Crock Pot Recipes

Free GED Class
At GI High School
G.I. Job Opportunities
Advertise Your Openings
No Charge!
Free Classified Ads

Ray Dlugokinski For
Highway Superintendent

Paid Advertisement
Public Auction
of Town Surplus
Saturday, October 15
Cooperative Nursery
School Welcomes
Two New Teachers

What's Happening!
Paid Advertisement
MOPS October News
MOPS at Night!

Mothers of Preschoolers
Isledegrande.com
Moves Into 6th Year
At Birthday Bash

Teddy Linenfelser Photo
BPW Career And
Professional
Development Seminar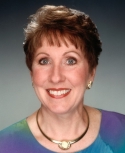 Wednesday, October 19
Xpress
Dry Cleaners

Paid Advertisement
Islanders In The News
Islanders Star In
Annie Get Your Gun



Golden Age
Calendar Of Events
Memorial Library
Closed On
Columbus Day
GIHS Class Reunions
Support Our Troops
Linda's
Island Specials!

Paid Advertisement
Sign Our
Isledegrande Guestbook
Share Your Memories
Blood Drive
Tuesday, October 18
Relay For Life
Celebrates
Record-Breaking Season

Mary Stewart Photo
High School
Senior Luncheon
At River Oaks

By Sara Boulden
2005/2006 School Tax
Bills Have Been Mailed
Renee A. Woloszyn,
Candidate For
Town Council

Paid Advertisement
Islanders In The News
Maria Capolupo

Old Photo Album

Bowling - Early 1960s
Friends Of Library's
Battle Of
The Books Team

First Place Team
Fundraiser For Daemen
College Student
Adam Rivers
deSignet Jewelry

Celtic Cross
Rossi Pledges Strict
Application Of The Law
When Dealing
With DWI Offenses

Paid Advertisement


www.realtyusa.com
Paid Advertisement


Towne Cafe
Celebrates
Its Third Year


Jodi Robinson Photo
Check Out
Our Coupon Page


Advertising Information
Letter To The Editor
Island Play Group
For Children With
Special Needs
By John Kneer
Trinity Church To
Sponsor Financial
Planning Seminar
Saturday, October 22
Grand Island
Garden Club
October Meeting
Saturday, October 8
Project Child Safe
– Free Gun
Safety Lock Kits
Historical Society
Meeting Tonight
Oct. 6 - "Haunting Places of WNY"
Open House - Oct. 16
Viewpoints
It's Déjà vu
All Over Again
By Jim Mulcahy


Friday Businessmen's
League Results
At Island Lanes
Steve Kessler 675
Jon McGinn 273-662



Men's A Best Roofing
League Results
At Island Lanes
Bob MacKellar 289-716
Cheryl Redlein 245



Send Us
Your News
How to Submit News/Photos



Fire Report
Sept. 26-Oct. 2, 2005



Deaths
Elizabeth Beach
Louise C. Boyle
Jane Moore Tolsma
Alfred "Al" Wasse -
Memorial Service
Anna May Wagner



Grand Island
E-News
At Isledegrande.com
Sponsored by Giecom.net
Publisher
Reg Schopp
Editor
Teddy Linenfelser
Schools/Marketing
Jodi Robinson
Marketing
Dan McMahon


Yellow Page Listings
Click Above to View

PLEASE PATRONIZE
OUR ADVERTISERS
LISTED BELOW
AMUSEMENTS
Mallwitz's Island Lanes
Martin's Fantasy Island
Grand Lady Cruises
Grinders Skate Park


AUTOMOTIVE COLLISION
Carl Amato Collision
GI Auto Tech

AUTOMOTIVE SALES
Fuccillo Auto Group
Paddock Chevrolet
West Herr Automotive

AUTO SOUND/SECURITY
S.C.A.P.

BANKS
First Niagara Bank

BEAUTY SALONS
Austin's Hair Salon
Hizair Hair Salon
Wavelengths Hair Salon

BOATS
Anchor Marine
Blue Water Marina

BUILDER/CONTRACTOR
GI Home Construction
Inside & Out

CARWASH
Dr. Huggs

CHILDCARE
Care-A-Lot Childcare Centre

CLEANERS
X-Press Cleaners

COMPUTER
Black Dragon Computing
Giecom.net
Priority Computer
Technology Camp of America

CREDIT UNION
Niagara's Choice FCU

DANCE
McCarthy Irish Dance
Miss Cathy's Dance

DENTIST
Dental Care Assoc.

FINANCIAL
Contour Financial Planning

FLORIST
Flower A Day

FUNERAL HOME
Kaiser Funeral Home

GARDEN CENTER
GI Garden Center

GIFTS
Shelden Studio

HATS
Lady Diane Hats

HEALTH & FITNESS
M.O.G.

HEATING & COOLING
AJ's Heating & Cooling
Gross Contracting

HOSPITAL
Mount St. Mary's

INSURANCE
MetLife Auto & Home
State Farm-Bob Piatek

JEWELER
deSignet International

LAWYERS
William Costello
Mark Frentzel
Victor Gagliardi
Timothy Mordaunt
Michael Anthony Rossi

LIQUOR
Rose Liquor

LONG-TERM CARE
INSURANCE
Aronica & Company

MOTEL/HOTEL
Cinderella Campground & Motel
Holiday Inn Resort

MUSIC SERVICES
Solid Gold Entertainment

NURSING HOME
Elderwood at Riverwood

OPTICIAN
GI Optical

PHYSICIANS
Island Pediatrics

POWER EQUIPMENT
Marston Power Equipment

PRINTING/EMBROIDERY
Copy Cat
FX Graphix

REAL ESTATE
McHomes/Hunt
-McDonough
Century 21-Wilbert
Century 21-Andolina
Century 21-Dlugokinski
Metro Town Center
Realty USA-Kutzbach
Re/Max-Kathy Aronica
Realty USA-Sherry McDonald
Ziehm Real Estate
Park Place

RESTAURANTS
Beach House
John's Pizza & Subs
Justin Tyme Cafe
McMahon's
River Oaks
Town Cafe
Village Inn

SERVICE STATION
Tim's Sunoco

SUPERMARKET
Budwey's Supermarket