Thurs., November 25, 2009
Between the Bridges

By Teddy Linenfelser
---
Riverview Chiropractic
Moves To Kenmore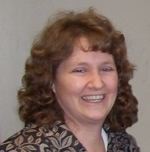 Tuesday, December 1st



School Board To
Analyze Capital
Project Vote Results
December 7 Meeting



/#4//> Gerrie Andolina's
Featured Homes


909 North Colony
Paid Advertisement



Home For The Holidays!



Craft Show & Baked Goods
Dec. 4,5 & 6 - Sturbridge Ln.
Paid Advertisement



/#5//> Kaegebein Teachers
Receive Awards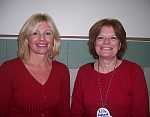 Eddie Weiser Named
Defensive Rookie
of The Year
Niagara Gazette
Martina Tsembelis,
Nick Masiello
Niagara Gazette
Players of Year
Merle Schmid
Niagara Gazette
Player of Year
Taylor, Figler
Niagara Gazette
Players of Year

Letters Of Intent
Signed By
McInerney, Klock
GIHS Sports Briefs
Week Ending Nov. 25



/#6//> Neighbors Foundation
Helps Less Fortunate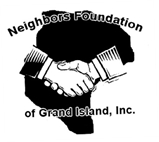 If You Need A Hand
Events Calendar
Community
Thanksgiving Dinner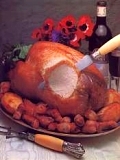 Island Presbyterian Church
Thanksgiving Day, Nov. 26
Adult Recreation Leagues
Tuesday Mixed League
Wednesday Women's Volleyball
Wednesday Men's Basketball
Thursday Men's White Division
Thursday Men's Blue Division
Thursday Men's Gold Division



Town Of Grand Island
Answers To Most
Town Related Questions



Real Estate
Transactions



Yellow Pages
Listings For
Island Businesses



Last Week's Isledegrande.com
Attention Island
"Turkey Day"
Football Players
Recreation Dept. Announcement
Compassion,
Encouragement
Is Name Of
Cross Country Teams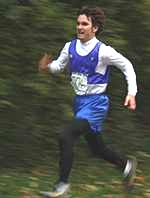 By Teddy Linenfelser



Holiday House Tour
and Craft Show
Saturday, December 12
Historic Trinity Event



/#3//> Sherry M. McDonald
Find Your Dream Home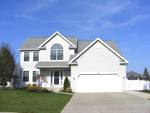 141 Sandpiper
Paid Advertisement



Islanders In The News
Pierce - Vincent
Engagement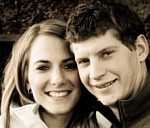 Chamber Health
Insurance Open
Enrollment Meeting
Thursday, December 3
Dominique Perri,
Connor's
Monthly Master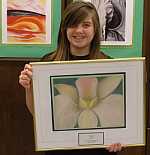 Community Chorus
To Present
Holiday Concert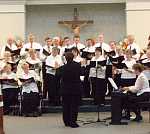 Concert Sunday, Dec. 6th
Letter To The Editor
You Mean Folks Caused
the Proposal to
Go Down in Defeat
By Jim Mulcahy
Letter To The Editor
Mulcahy Deserves Debt
of Gratitude
By Kevin J. Rung
Letter To The Editor
Fall Sports Jackpot
By Rom Figler
High School News
French and Art Students
Attend International
Art Exhibition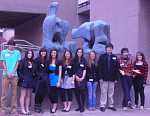 By Marwa Eltagouri
Food/Recipes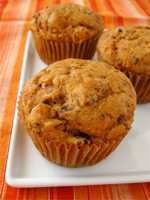 Leftovers




Serving Our Country
Names To Be Added



G.I. Job Opportunities
Advertise Your Openings
No Charge!



Free Classified Ads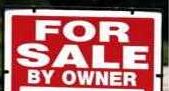 November Sunrise

Jeff Cooke Photo
Golden Age
Calendar Of Events
NOVEMBER
GIHS Class Reunions
Support Our Troops
Sign Our
Isledegrande Guestbook
Share Your Memories
Linda's
Island Specials!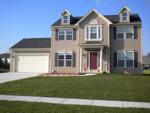 96 Park Lane
Paid Advertisement



Supporting
IsledeGrande.Com
Is Good for
Our Community
Is It Your Turn To Help?



/#1//> deSignet Jewelry
Christmas Is Coming!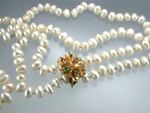 Cultured Pearl Necklace
Estate Jewelry Page
Chamber Names Youth
Ambassador Finalists,
Semi-Finalists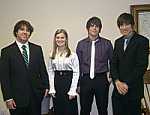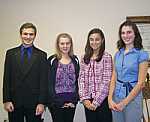 Old Photo Album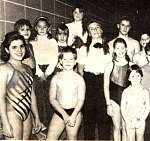 Swimmers Of Month - 1989


/#2//> Island
Prescription Center


$10 Coupon
1728 Grand Island Blvd.
Paid Advertisement



Flower A Day


Happy Thanksgiving!
2119 Grand Island Blvd.
Paid Advertisement



Kaegebein PTA's
Reflections Winners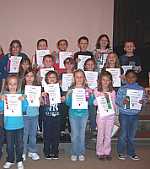 Check Out
Our Coupon Page



/#7//> Island UNICEF
Campaign
Raises $2,227.06



Happy Thanksgiving


From The Staff
At Isledegrande.com
NYS Women,
Inc. To Meet
Flu Shot
Clinic At Library
Saturday, November 28th
GI Snowmobile
Club To Meet
Wed., December 2nd

Welcome Santa
Sat., December 12
Recreation Dept. Event
Girl Scout
Cookie Sale
Drive Thru Available
Friday, November 27
Send Us
Your News
How to Submit News/Photos
Deaths

Harry B. "Skip" Board
Heidi Vossler Campbell
Lillian Carpenter
Edward A. Casey
Joyce A. Good
Evelyn Lukasiewicz
Marcy E. Mulvena
Michael G. Sendlbeck
Helen M. Stewart
Maclyn Russell Turley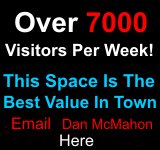 Grand Island
E-News
At Isledegrande.com
Sponsored by Giecom.net
Publisher
Reg Schopp
Editor
Teddy Linenfelser
Schools/Marketing
Jodi Robinson
Marketing
Dan McMahon

Yellow Page Listings
Click Above to View
---
---

PLEASE PATRONIZE
OUR ADVERTISERS
LISTED BELOW

Watch For *coupon* Listing

AMUSEMENTS
Mallwitz's Island Lanes

AUTOMOTIVE COLLISION/REPAIR
GI Auto Tech
Mr. Best Wrench
Tim Phillips Garage

BEAUTY SALONS
Hizair Hair Salon
Wavelengths Hair Salon

BOATS
Anchor Marine
Blue Water Marina

BUILDER/CONTRACTOR
GI Home Construction
Inside & Out Home Imp.

CANDY/GIFTS
Kelly's Country Store
*coupon*

CARDIOLOGY SERVICES
Heart Center of Niagara

CHIROPRACTOR
Grand Island Chiropractic
Dr. Kevin Augustine Chiropractic

CHIROPRACTOR/PEDIATRIC
Riverview Chiropractic

CLEANERS
X-Press Cleaners
*coupon*

COMPUTER SERVICES
GI-Connections

CREDIT UNION
Niagara's Choice FCU

DANCE
McCarthy Irish Dance
Miss Cathy's Dance

DENTIST
Dr. Thomas C. Lepenven, DMD

EDUCATION
GI Teachers' Assoc.

FINANCIAL
Contour Financial Planning

FLORIST
Flower A Day

FUNERAL HOME
Kaiser Funeral Home

GIFTS
Magic Towel Holder

HEALTH & FITNESS
Curves

HEATING & COOLING
Gross Contracting

INSURANCE
Allstate Mastantuono Agency
Keller Insurance
State Farm - Bob Piatek

JEWELER
deSignet International

LAWYERS
Bergen & Schiffmacher, LLP
Mark J. Frentzel
Tim Mordaunt
Mark S. Nemeth
Robert M. Ratajczak, Jr.
Michael Anthony Rossi

LIQUOR
Aceti's Wine & Spirits
Rose Liquor

MOTEL/HOTEL
Chateau Motor Lodge
*coupon*

NURSING HOME
Elderwood Health Care
at Riverwood

PHOTOGRAPHER
Rolling Meadow Studios
*coupon*

POWER EQUIPMENT
Marston Power Equipment

PRESCRIPTIONS
Island Prescription Center

REAL ESTATE
Century 21/Liz Wilbert
Century 21/Gerrie Andolina
Metro Town Center
RE/MAX-Linda Kutzbach
Realty USA-Joan Dlugokinski
Realty USA-Sherry McDonald
Park Place

RESTAURANTS
Beach House
John's Pizza & Subs
Justin Tyme On The River
*coupon*
McMahon's
*coupon*
Sandi's Family Restaurant
Town Cafe

SHIPPING
Island Ship Center Inc.
*coupon*

STOCKS, BONDS
& MUTUAL FUNDS
White, White & Cich Financial

SUPERMARKET
Budwey's Supermarket
Tops Markets
Wegmans

THEATRE
Riviera Theatre


WATCH REPAIR
Otto Zimmerman and Son


WINEMAKING
Anello Wineplace