Paid Advertisement
Chamber Announces
Platinum Sponsors
For Citizen
Of Year Dinner

Wednesday, April 25th
Secondary Choral
Kaleidoscope
Concert
Middle School Students
High School Students
Thursday, March 8
GIHS Artists
In Daemen Art Show
Displayed Through March 30th
OíRourke 2nd
In State Diving
Championship
GI JV Hockey Team
Suffers Loss At
Championships
Adult Winter
Recreation Leagues
Adult Teams Updated
Relay For Life
Sponsorship
Opportunity

Grand Island's
"ReUnion Central"
Class Reunions - Help Available
Events Calendar
Grand Island
Town Board
Real Estate
Transactions
"Full Moon"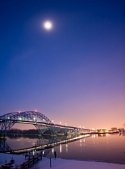 Barbara McMichael Photo


Advertising Information
Yellow Pages
Listings For
Island Businesses

March 8, 2007
Town Board Action
Eagle Scout
Honored by
Town Board



By Joelle Logue
Jeff Stange Photo
Letter To The Editor
Appreciation
For Fundraiser
Success



By the Rastelli Family
Letter To The Editor
Aydelotte
Family Extends
Appreciation
Letter To The Editor
Itís March
Madness Time
By Jim Mulcahy
Cat In The Hat
Visits GI
Memorial Library

Nathan Cook Photos
High School
Corporate Bowl -
Good Luck Everyone


See All Team Photos
Preliminaries March 13th
"Read Across
America Day"


Jodi Robinson Photos
Kaegebein/Sidway Event



/#3//> Sherry Mongan
McDonald



Direct 716-743-6333
Home Hunter Hotline
716-743-6333
Paid Advertisement


M.O.G.
"Are You Taking
Advantage of
Diabetes Advances?"
Tuesday, March 27th



Food/Recipes



By Jodi Robinson & Barry Conway
Veggie Recipes
Orange & Yellow

G.I. Job Opportunities
Advertise Your Openings
No Charge!
Private Adoption
Seminar At Trinity
UM Church
Sunday, March 11
Free Classified Ads


Alaskan Malamute Pups
Library Book Sale
Volunteers Needed
Donate Used Books
March 23-24
Petitions For
School Board
Election Available
Beginning Mon., March 19
Golden Age
Calendar Of Events
Class Of '67
Where Are You?


See Class Photos!
St. Pat's Party,
Dinner At VFW Post

Corned Beef & Cabbage
Sat., March 17th
Huth Road Bazaar
To Feature
Operation
Safe Child
Saturday, March 24
Boy Scout
Troop #630
Spaghetti Dinner
Sunday, March 25th
Countdown To
Grand Island's
Relay For Life
92 Days To Relay
Holiday Valley
Holimont
Kissing Bridge

Click Each For Ski Conditions
Snowmobile
Trail Conditions
GIHS Class Reunions
Support Our Troops
Sign Our
Isledegrande Guestbook
Share Your Memories

Paid Advertisement
GI Foundation
Honors Four
Distinguished Alumni


Friday, April 20th
High School Assembly



/#1//> Old Photo Album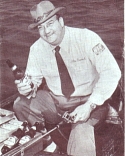 Ollie Howard 1952
Niagara River Fishing Map
Huth Road Students
Participate
In PARP


Parents are Reading Partners



High School News -
Corporate Bowl
By Caroline Boron
Senior Student Writer



High School News
By Kaitie Samland
Freshman Student Writer



Middle School News
By Brooke Chamberlain
Student Writer



/#2//> Gerrie's
Featured Homes


Paid Advertisement
Holiday Inn



Look What's New!
Paid Advertisement
Check Out
Our Coupon Page
Ecumenical
Lenten Luncheons
Wed., March 14th
Riverside-Salem
UCC News
March/April


Advertising Information
Lions Club
Spaghetti Dinner
Monday, March 12th
Easter Egg
Decorating
At Library
Thursday, March 29
Business &
Professional
Women To Meet
Niagara Jr.
Purple Eagles
Peewee Minors



Win Championship
GI Youth
Wrestling
Club News

GI Soccer Club
House Soccer
Registration
March 10th
Niagara Cup
This Weekend
Gymnastics Competition
Miscellaneous
Leagues
At Island Lanes
Labatts Men's
League
At Island Lanes
Thursday, March 1
Ted McGraw 257-696
Friday Night
Businessmen
At Island Lanes
Friday, March 2
Chris Patterson 253-258-256-767
A Best
Roofing Results
At Island Lanes
Monday, March 5th
Mike Mallawittzski 269-755
Steph McGinn 268-663
Yuengling
Mens Results
At Island Lanes
Tuesday, March 6th
Jeff Rasinski 717
"Big Red"


Kim Ludwig Photos
America's Safe
Boating Course
Sat., March 31st
Islanders In The News
Jason Vandusen
Fundraiser
Send Us
Your News
How to Submit News/Photos
Fire Report
February 26 - March 4, 2007
Deaths

William "BA" Aydelotte II
Irene C. Cassert
Kathleen Clancy
Harriet E. Johnstone
William D. McNally
Colleen (Burngasser) McNamee
Grand Island
E-News
At Isledegrande.com
Sponsored by Giecom.net
Publisher
Reg Schopp
Editor
Teddy Linenfelser
Schools/Marketing
Jodi Robinson
Marketing
Dan McMahon


Yellow Page Listings
Click Above to View

PLEASE PATRONIZE
OUR ADVERTISERS
LISTED BELOW

Watch For *coupon* Listing

AMUSEMENTS
Grinder's Skate Park
Martin's Fantasy Island

AUTOMOTIVE COLLISION
GI Auto Tech

AUTOMOTIVE SALES
Fuccillo Auto Group
*coupon*
Paddock Chevrolet

AUTO SOUND/SECURITY
S.C.A.P.

BAKED GOODS
G.L.P. Free Manufacturing

BARBECUE
Bear-Man Specialty Foods

BEAUTY SALONS
Hizair Hair Salon
Wavelengths Hair Salon

BOATS
Anchor Marine
*coupon*
Blue Water Marina

BUILDER/CONTRACTOR
GI Home Construction
Inside & Out Home Improvements

CANDY/GIFTS
Kelly's Country Store
*coupon*

CARWASH
Dr. Huggs
*coupon*

CHILDCARE
Care-A-Lot Childcare Centre

CHIROPRACTOR
Grand Island Chiropractic

CHIROPRACTOR/PEDIATRIC
Riverview Chiropractic

CLEANERS
X-Press Cleaners
*coupon*

COMPUTER
Priority Computer
Technology Camp of America

CREDIT UNION
Niagara's Choice FCU

DANCE
McCarthy Irish Dance
Miss Cathy's Dance

DELI
Island Deli & Meat Market

FINANCIAL
Contour Financial Planning

FLORIST
Flower A Day

FUNERAL HOME
Kaiser Funeral Home

GARDEN CENTER
GI Garden Center

GIFTS
Magic Towel Holder

GIFTS & AWARDS
Kershner Studios

HARDWOOD FLOORS
The Hardwood Floor Man

HEALTH & FITNESS
M.O.G.

HEATING & COOLING
AJ Beyer Mechanical
Gross Contracting
*coupon*

INSURANCE
Keller Insurance
State Farm-Bob Piatek

INTERNET SERVICES
Giecom.net

JEWELER
deSignet International

KITCHENS/BATHS
Kinetic Kitchen & Bath

LAWYERS
Tricia Vacanti-Belter
William Costello
Mark Frentzel
Timothy Mordaunt
Michael Anthony Rossi

LEATHER GOODS
Creative Leather Concepts

LIQUOR
Aceti's Wine & Spirits
Rose Liquor

LONG-TERM CARE
INSURANCE
Aronica & Company

MOLD REMEDIATION
Hygienitech of WNY Inc.

MOTEL/HOTEL
Chateau Motor Lodge
*coupon*
Holiday Inn Resort

NURSING HOME
Elderwood at Riverwood

PEST CONTROL
Trust Pest Control

PHYSICIANS
Island Pediatrics
Maria Jereva M.D.

POWER EQUIPMENT
Marston Power Equipment

PRINTING
Copy Cat

REAL ESTATE
Century 21/Liz Wilbert
Century 21/Gerrie Andolina
Coldwell Banker
Chubb R.E./Kelly Petrie
Coldwell Banker
Chubb R.E./Robin Swedish
Metro Town Center
MJ Peterson/Floyd Doring
RE/MAX-Linda Kutzbach
Re/Max-Ken Carter
Realty USA-Sherry McDonald
Park Place

RESTAURANTS
Beach House
John's Pizza & Subs
*coupon*
Justin Tyme On The River
*coupon*
McMahon's
*coupon*
River Oaks
Sandi's Family Restaurant
Town Cafe

SUPERMARKET
Budwey's Supermarket
*weekly specials*
Top's
*weekly specials*

THEATRE
Riviera Theatre

---
VIEW PREVIOUS ISSUES:
---
Other Grand Island Pages to Visit:
Churches | Email Directory | Government | Groups
GIHS Grad List | Guestbook | Please sign in! | Local Artists | Photo Album | Town History | Useful Links
| Website Design | Wildlife | Isledegrande's Home Page | GIECOM.NET'S Home Page
Please Email News Releases to Teddy Linenfelser, Thank You.

This website was created and updated weekly since September of 1997.
Our sponsor is GIECOM.Net Inc., "Grand Island's E-Commerce Network",
providing Internet Access and Webhosting to the Grand Island Community.
If you are interested in participating as a sponsor, please email.
1871 Whitehaven Road, Grand Island, New York, 14072-1803 USA

GIECOM.Net Inc. is owned by deSignet International
a "World Class Jewelry Manufacturer and Retailer"
Store Hours: 9-6PM Mon-Friday and Saturdays 9am - 3pm, and by Appointment
1869 Whitehaven Road, Grand Island, New York, 14072-1803 USA, 1-888-RARU.COM
Copyright © 1995-2005 All rights reserved.



! - - - - - - - - New Tracker Starts Here - - - - - - - - - >