News Update
Wires Down On
Stony Point
Sunday, September 2nd
Between the Bridges

By Teddy Linenfelser
---

School District's
Fall "Bridge"
Town Board
MEETING NOTICE
Thurs., August 30
Town Board
Meeting Agenda
Tuesday, September 4th
GIHS Varsity Viking
Football Preview

By Kris Christensen
GIHS Sports Schedule
Go Vikings @ Clarence 2 p.m. Saturday
Volleyball Star
Bill Schultz





/#4//>

Holiday Inn Grand Island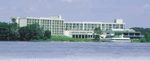 Happenings at the Inn!
Paid Advertisement
Island Fire
Company Hosts
Unique 'Blended
Learning' Program


By Ray Pauley



/#5//> Liz Wilbert
Century 21



Paid Advertisement
Recreation Dept.
Softball Schedule
Recreation Dept.
Softball Standings
Events Calendar
Garage Sales Galore
On Grand Island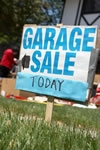 11 - Fri., Sat., Sun.
No Charge For Ads
Legal Notices
Real Estate
Transactions


Have an Idea...
for IsledeGrande?
GIHS Class Reunions
GIHS Class of 1978
Reunion Updates
Class Of '67
Where Are You?


40th Reunion -
October 12-14, 2007


Advertising Information
Yellow Pages
Listings For
Island Businesses

August 30, 2007
UPDATED STORY
Resident Receives
Prison Sentence
Bridges, Tolls
And Thompson
Press Conference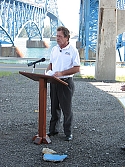 Jodi Robinson photos
Resident Enters
Guilty Plea in
Child Porn Case
Island To Receive Trees
Make Your Vote Count

Women's Club Picnic


Lillian Carpenter
Receives
Volunteer Award

Islanders In The News
Islanders Take Part
In White Coat
Ceremony






/#3//> Gerrie's
Featured Homes


Paid Advertisement

New Baseline Road
Heritage Center
Holds Grand Opening


Mary Stewart photo
Blue Water Special
340 East River


1979 Penn Yan 26'
Paid Advertisement
G.I. Job Opportunities
Advertise Your Openings
No Charge!
Food/Recipes


Labor Day Picnic

Free Classified Ads

Golden Age
Calendar Of Events

American Legion
Announces Poppy Drive
September 7-8
Coop Nursery
School Orientation
September 10th

Support Our Troops
Sign Our
Isledegrande Guestbook
Share Your Memories
"August Moon"


Kim Ludwig Photo
Linda's
Island Specials!
Paid Advertisement
Islanders In The News
Floyd Anderson
& Chicken Wings!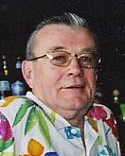 Rough Road To
Success For
Anderson Family



Letter To The Editor
Mulcahy Speaks
Out On School
District's Capital
Improvement Project



/#1//> Sherry Mongan
McDonald


Paid Advertisement
Islanders In The News
Baby Joe Mesi To
Attend "Friends Of
Frentzel" Reception


Old Photo Album


Teddy's Islettes - 1987





/#2//> deSignet Jewelry


Emerald Engagement Ring
Check Out
Our Coupon Page
GI Soccer Club
Game Reports

8/22, 8/25 Results
More Results Being Posted


Advertising Information

Riverside Salem
Labor Sunday Picnic
East Park
Garden Club Meeting
Tuesday, September 11
Historic
Ferry Village
Walking Tour -
Historical Society
Announces Sept. Programs
Historical Society
Installation
And Potluck
Thursday, September 6th
Community
Education
Fall Classes
Begins Monday, Sept. 24
St. Stephen's
Footprints
Of God Series
Sept. 19 & Sept. 26
30th Antique
Boat Show
At BLC


Saturday, September 8th
New Apostolic Church
Hosts Kids Day
Saturday, September 1
Library Closed
Labor Day
Preschool Story Hour
Registration begins Sept. 6th
Send Us
Your News
How to Submit News/Photos
Fire Report
August, 2007

Deaths

E. Lucille Mock Helbig
MEMORIAL SERVICE
Margaret (Hunter) Kane
Joseph Wagner
Thomas H. Walker Sr.
Grand Island
E-News
At Isledegrande.com
Sponsored by Giecom.net
Publisher
Reg Schopp
Editor
Teddy Linenfelser
Schools/Marketing
Jodi Robinson
Marketing
Dan McMahon


Yellow Page Listings
Click Above to View

PLEASE PATRONIZE
OUR ADVERTISERS
LISTED BELOW

Watch For *coupon* Listing

AMUSEMENTS
Grinder's Skate Park
Martin's Fantasy Island

AUTOMOTIVE COLLISION
GI Auto Tech

AUTOMOTIVE SALES
Fuccillo Auto Group
*coupon*

BANKING
M & T Bank

BARBECUE
Bear-Man Specialty Foods

BEAUTY SALONS
Hizair Hair Salon
Wavelengths Hair Salon

BOATS
Anchor Marine
*coupon*
Blue Water Marina

BUILDER/CONTRACTOR
GI Home Construction
Inside & Out Home Improvements

CANDY/GIFTS
Kelly's Country Store
*coupon*

CARWASH
Dr. Huggs
*coupon*

CHILDCARE
Care-A-Lot
Childcare Centre

CHIROPRACTOR
Grand Island Chiropractic
Dr. Kevin Augustine Chiropractic

CHIROPRACTOR/PEDIATRIC
Riverview Chiropractic

CLEANERS
X-Press Cleaners
*coupon*

COMPUTER
Technology Camp of America

CREDIT UNION
Niagara's Choice FCU

DANCE
McCarthy Irish Dance
Miss Cathy's Dance

FINANCIAL
Contour Financial Planning

FLORIST
Flower A Day

FUNERAL HOME
Kaiser Funeral Home

GARDEN CENTER
GI Garden Center

GIFTS
Magic Towel Holder

GIFTS & AWARDS
Kershner Studios

HEALTH & FITNESS
M.O.G.

HEATING & COOLING
Gross Contracting
*coupon*

INSURANCE
Allstate Mastantuono Agency
Keller Insurance
State Farm - Bob Piatek

JEWELER
deSignet International

LAWYERS
William Costello
Mark Frentzel
Timothy Mordaunt
Michael Anthony Rossi

LIQUOR
Aceti's Wine & Spirits
Rose Liquor

LONG-TERM CARE
INSURANCE
Aronica & Company

MOTEL/HOTEL
Chateau Motor Lodge
*coupon*
Holiday Inn Resort

NURSING HOME
Elderwood at Riverwood

PHYSICIANS
Island Pediatrics
Maria Jereva M.D.

POWER EQUIPMENT
Marston Power Equipment

PRESCRIPTIONS
Island Prescription Center

REAL ESTATE
Century 21/Liz Wilbert
Century 21/Gerrie Andolina
M.J. Peterson-Joe Suppa
Metro Town Center
RE/MAX-Linda Kutzbach
RE/MAX-Ken Carter
Realty USA-Sherry McDonald
Park Place

RESTAURANTS
Beach House
John's Pizza & Subs
Justin Tyme On The River
*coupon*
McMahon's
*coupon*
River Oaks
Town Cafe

SHIPPING
Creative Leather Concepts
*coupon*

SUPERMARKET
Top's
*weekly specials*
Wegmans

THEATRE
Riviera Theatre