Thurs., October 8, 2009
Between the Bridges

By Teddy Linenfelser
---
Approved
Town Board
Meeting Minutes
September 21st Meeting



One Island, One Team
Thy Will Be Done
Important Message



Community Forum:
Proposed Capital
Project at GICSD
Tonight October 8th



/#4//> Norm Moorehouse
Candidate For
Town Council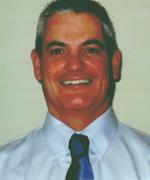 /#5//> Sherry M. McDonald
Find Your Dream Home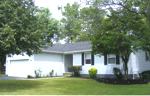 61 Settlers Row
Paid Advertisement



Cooke Is Candidate
For Re-Election
To Town Council


Connor Middle Student
Named Artist of Month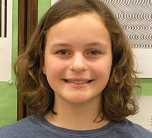 Ashley Gugino
Fire Company
Visits Jack and
Jill Preschool

Jennifer Walowitz Photo
Soccer Star
Jordan Dudish
Niagara Gazette Feature
GIHS Sports Briefs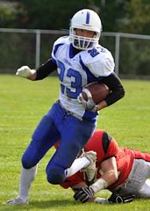 Week Ending October 8th
Varsity Football Wins Again!
JT Tompkins Photos



/#6//> Sidway School
Where are
the Wild Things?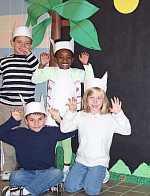 Hot Dogs,
Hamburgers At
Fire Prevention
Open House

Friday, October 9
Events Calendar
Garage Sales Galore
On Grand Island
Historical Society
Open House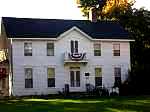 Sunday, October 18th
Town Of Grand Island
School Tax Notice
Must Be Postmarked
Or Paid By Oct. 15th
Paid Advertisement
Town Of Grand Island
Answers To Most
Town Related Questions
Real Estate
Transactions
Yellow Pages
Listings For
Island Businesses


Last Week's Isledegrande.com
Please Support
Isledegrande.com
Help Keep Us Going
Residents Concerned
About Local Event
Terry Swain -
Spam Alert
Tues., October 13
Head-on MVA
Sends 2 To Hospital
1:29 p.m. Sun., October 11
Council Candidate
Billica Announces
Meet & Greet Dates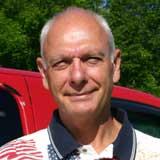 Island Survivors To
Appear At Bills Game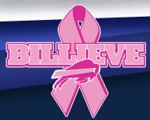 Sunday, Oct. 11th



Town Board Action
Town/Stickl
Enter Into Joint
Defense Agreement
By Joelle Logue



Town Board Action
Community Block
Grant Ideas Aired
By Joelle Logue



High Winds, High Water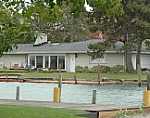 Jodi Robinson Photos



Library Fest -
Library's 20 Years
On Bedell Rd.
October 19 – 24



/#3//> Island
Prescription Center


$10 Coupon
1728 Grand Island Blvd.
Paid Advertisement



Re-Elect
Michele M. Iannello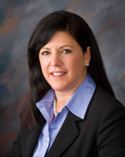 Erie County Legislator
10th District
Paid Political Advertisement
One Island, One
Team, One Dream,
To Be Drug Free
Tuesday, Oct. 13th
Arrest Made In
Island Plaza Crash
Islanders In The News
Standing Room Only
At Cooke Fundraiser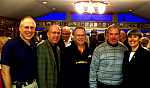 Food/Recipes


Spaghetti Pasta




Serving Our Country
Names To Be Added



G.I. Job Opportunities
Advertise Your Openings
No Charge!



CHOWDER!
Fire Ladies Chowder,
Baked Goods Sale
Announced
Saturday, October 24th



Free Classified Ads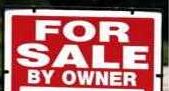 Letter To The Editor
Knights
Thank Community
Letter To The Editor
Rus Thompson:
Lawmakers are the
Chief Lawbreakers
Dollars For Scholars
Run/Walk Results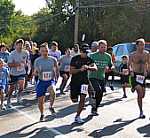 GI Fire Company
Holds Open House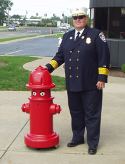 Friday, Oct. 9th
NYS Women:
"Shop Til You Drop"
Formerly Bus. & Prof. Woman
Saturday, October 24
Golden Age
Calendar Of Events
GIHS Class Reunions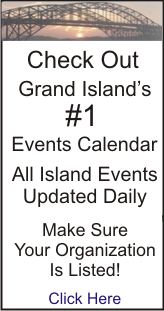 Support Our Troops
Sign Our
Isledegrande Guestbook
Share Your Memories
Linda's
Island Specials!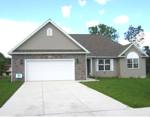 115 The Commons
Paid Advertisement



/#1//> Gerrie Andolina's
Featured Homes


29 Jamestown
Paid Advertisement



Fall Festival,
Basket Raffle
St. Timothy Lutheran
Child Care Center



Islanders In The News
Burt - Linenfelser
Wedding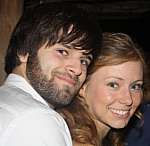 Old Photo Album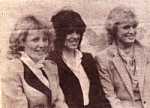 Homecoming - 1984
5 photos


/#2//> deSignet Jewelry
In The Heart Of The Island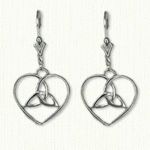 Celtic Earrings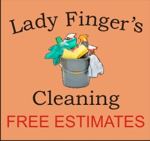 Let Our Fingers Do The Cleaning!
Paid Advertisement
Elect Ray Billica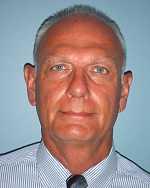 Grand Island
Town Councilman
Paid Political Advertisement
Grand Island Vikings
Athletes Of The Week


Katie Samland, Alex Fry



Kaegebein 2nd
Graders
Go Hawaiian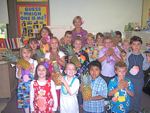 Mrs. Mitchell's Class
High School News
Promote
Healthy Lunches
By Kaitie Samland
Senior Student Writer
Islanders In The News
Ray Dlugokinski
Retirement
Reception
Friday, October 23rd
Check Out
Our Coupon Page



/#7//> VFW Chili Cook-Off
Sat., October 10th



NYS Women:
"Diabetes--Are
You at Risk"
Formerly Business &
Professional Woman
Wednesday, October 21



Trinity UM
Church Fair
October 23-24



Library Closed
Columbus Day
Mon., October 12



Library Promotes
Read for the Record
Thurs., October 8



Women's Club Event
Wednesday, October 14th



Holiday Happenings
Golden Age Center
Sun., November 1st



Island Lanes Results
Submitted October 8



Benefits of Immunization
Broadcast - Thurs., Oct. 15th



Send Us
Your News
How to Submit News/Photos



Fire Report
Sept. 28 - Oct. 4, 2009



Deaths
Elizabeth Inman
Jacqueline I. Bobo
Mabel "Vicki" Broad
Rosanna M. Russell
Phyllis R. Stack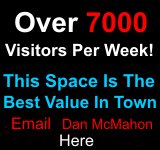 Grand Island
E-News
At Isledegrande.com
Sponsored by Giecom.net
Publisher
Reg Schopp
Editor
Teddy Linenfelser
Schools/Marketing
Jodi Robinson
Marketing
Dan McMahon

Yellow Page Listings
Click Above to View
---
---

PLEASE PATRONIZE
OUR ADVERTISERS
LISTED BELOW

Watch For *coupon* Listing

AMUSEMENTS
Mallwitz's Island Lanes

AUTOMOTIVE COLLISION
GI Auto Tech

BASEBALL
Niagara Power Baseball

BEAUTY SALONS
Hizair Hair Salon
Wavelengths Hair Salon

BOATS
Anchor Marine
Blue Water Marina

BUILDER/CONTRACTOR
GI Home Construction
Inside & Out Home Imp.

CANDY/GIFTS
Kelly's Country Store
*coupon*

CARDIOLOGY SERVICES
Heart Center of Niagara

CHIROPRACTOR
Grand Island Chiropractic
Dr. Kevin Augustine Chiropractic

CHIROPRACTOR/PEDIATRIC
Riverview Chiropractic

CLEANERS
X-Press Cleaners
*coupon*

COMPUTER SERVICES
GI-Connections

CREDIT UNION
Niagara's Choice FCU

DANCE
McCarthy Irish Dance
Miss Cathy's Dance

DENTIST
Dr. Thomas C. Lepenven, DMD

EDUCATION
GI Teachers' Assoc.

FINANCIAL
Contour Financial Planning

FLORIST
Flower A Day

FUNERAL HOME
Kaiser Funeral Home

GIFTS
Magic Towel Holder

HEALTH & FITNESS
Curves

HEATING & COOLING
Gross Contracting

INSURANCE
Allstate Mastantuono Agency
Keller Insurance
State Farm - Bob Piatek

JEWELER
deSignet International

LAWYERS
Mark J. Frentzel
Tim Mordaunt
Mark S. Nemeth
Robert M. Ratajczak, Jr.
Michael Anthony Rossi

LIQUOR
Aceti's Wine & Spirits
Rose Liquor

MOTEL/HOTEL
Chateau Motor Lodge
*coupon*

NURSING HOME
Elderwood at Riverwood

PHOTOGRAPHER
Rolling Meadow Studios
*coupon*

POWER EQUIPMENT
Marston Power Equipment

PRESCRIPTIONS
Island Prescription Center

REAL ESTATE
Century 21/Liz Wilbert
Century 21/Gerrie Andolina
Metro Town Center
RE/MAX-Linda Kutzbach
Realty USA-Joan Dlugokinski
Realty USA-Sherry McDonald
Park Place

RESTAURANTS
Beach House
John's Pizza & Subs
Justin Tyme On The River
*coupon*
McMahon's
*coupon*
Sandi's Family Restaurant
Town Cafe

SHIPPING
Island Ship Center Inc.
*coupon*

SUPERMARKET
Budwey's Supermarket
Tops Markets
Wegmans

THEATRE
Riviera Theatre


WATCH REPAIR
Otto Zimmerman and Son


WINEMAKING
Anello Wineplace