Thurs., November 13, 2008
Between the Bridges

By Teddy Linenfelser
---
Town Board
Meeting Agenda
Mon., November 17
Friends Of Library
Used Book Sale
November 21-22
Rotary/PTSA Students
Of The Month



A.Zernickel, J. Figliotti



Middle School
International Night
Fri, Nov. 21st



/#4//> Thanksgiving Buffet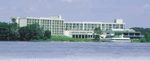 Holiday Inn Grand Island
Paid Advertisement





Donations For
Troops Overseas
Metro Real Estate Promotion
DECA Installation Dinner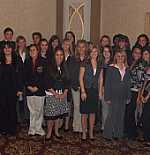 Boy Scout Troop 254
Commitment For
Thirty Years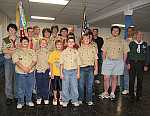 /#5//> Now Available
Fax & Copy Service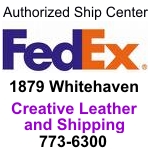 Color Copies Too!
Paid Advertisement



GIHS Spotlighters
Present Shakespeare
This weekend
Nov. 14-15



Islanders In The News
Kathy Yensan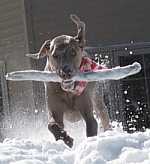 Cinderella Island
Available At
Chamber Office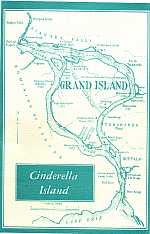 /#6//> Sherry Mongan
McDonald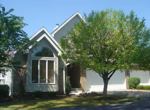 3158 East River-New Price
Paid Advertisement
Events Calendar
YWCA Uncorks
Beaujolais Nouveau
AT BLC
Friday, November 21
Community
Thanksgiving Dinner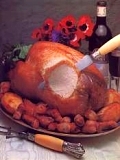 Island Presbyterian Church
Thanksgiving Day, Nov. 27
Adult Recreation Leagues
Tuesday Mixed League
Wednesday Women's Volleyball
Wednesday Men's Basketball
Thursday Men's White Division
Thursday Men's Blue Division



Town Of Grand Island
Answers To Most
Town Related Questions



Real Estate
Transactions



Yellow Pages
Listings For
Island Businesses


Last Week's Isledegrande.com
Islanders In The News
Joseph J. Stefaniak
Finally Recognized
For Heroism
Huth Road
Elementary
Celebrates 50 Years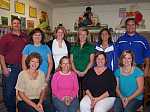 Monday, December 8



Niagara River
Greenway
Commission Meeting
Tuesday, Nov. 18th



Invitrogen
Supports UB



/#3//> Islanders In The News
Dante Bonaquist
Receives
Penn State Award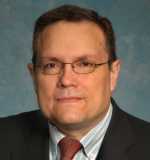 Islanders In The News
Vicki Harnden
Distinguished
Alumni Award
Committee Seeks
Nominations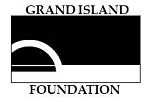 Food/Recipes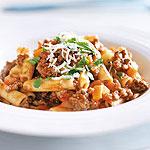 One Pot Dinner Recipes




G.I. Job Opportunities
Advertise Your Openings
No Charge!



Free Classified Ads


German Scout
Visits Troop 630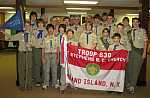 Historical Society
Hosts Historic
Homes Exhibit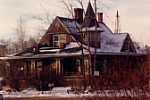 Sun., Nov. 16
River Lea
Historical Society
Holiday Luncheons


Dec. 2, 5, & 6
River Lea
Health Fair &
Workout Fundraiser
Holiday Inn Grand Island
Sat., Nov. 15th - 9 am
Everyone Welcome!
Paid Advertisement
One Island,
One Team
One Dream, To Be Drug Free
Meeting Tuesday, Nov. 18th
Isledegrande
Averaging 7000
Visitors Per Week

Email For Advertising
Neighbors Foundation
Holiday Drive
Can You Help?
Donations By December 12th
Parish Players
Announces
Auditions
November Dates
Golden Age
Calendar Of Events
GIHS Class Reunions
Support Our Troops
Sign Our
Isledegrande Guestbook
Share Your Memories
Linda's
Island Specials!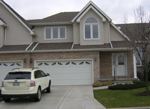 341 White Oak
Open Sunday, Nov. 16th, 1-3 pm
Paid Advertisement



/#1//> deSignet Jewelry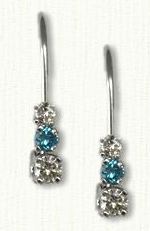 Blue & White Diamonds
Holiday Gift Page



Fire Co. Involved
In State, National
Training Initiatives
By Ray Pauley



Chamber Announces
Youth Ambassador
Finalists



Lauren Fermoile - Benjamin Soos
Cornell Cooperative
Extension
Erie County Funding
High School News
Spotlighters'
Production
By Kaitlyn Affuso
Junior Student Writer
High School News
By Kaitie Samland
Junior Student Writer
Old Photo Album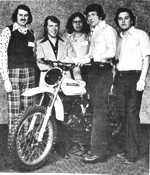 Bob Weaver, Team Suzuki - 1976


/#2//> Sidway Students Help
Set World Record



Memorial Library
Making Graham
Cracker Houses
Sat., December 6th



Islanders In The News
Lisa Boulden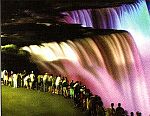 Relay Discount Cards:
The Record Breakers
St. Stephen
School Honor Roll
St. Stephen School
Food Bank of
WNY Puppet Show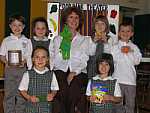 St. Stephen
School News
Check Out
Our Coupon Page



/#7//> Gerrie Andolina's
Featured Homes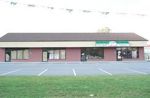 2920 Grand Island Blvd.
Paid Advertisement



Trinity UM Church
Free Piano Recital
Sun., November 16



Trinity UM Church
Senior Health Care
Event At Trinity
Tuesday, November 25



105lb. JR Vikings
Win Superbowl

Polar Plunge At
Beaver Island Park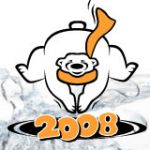 Saturday, November 22th
Island Lanes Results
Submitted November 13th
Islanders In The News
Fund Set Up For
Weczerek Family
Michele Iannello:
Town Meeting
Thursday, November 13th
Send Us
Your News
How to Submit News/Photos
Fire Report
November 3-9, 2008
Deaths
Jon J. Cinelli
Karoline Kupka
Adelaide E. Strother
Charles P. Wohlfehrt
Grand Island
E-News
At Isledegrande.com
Sponsored by Giecom.net
Publisher
Reg Schopp
Editor
Teddy Linenfelser
Schools/Marketing
Jodi Robinson
Marketing
Dan McMahon

Yellow Page Listings
Click Above to View
---
---

PLEASE PATRONIZE
OUR ADVERTISERS
LISTED BELOW

Watch For *coupon* Listing

AMUSEMENTS
Grinder's Skate Park
Mallwitz's Island Lanes

AUTOMOTIVE COLLISION
GI Auto Tech

BANKING
M & T Bank

BARBECUE
Bear-Man Specialty Foods

BEAUTY SALONS
Fantastic Sam's
Hizair Hair Salon
Wavelengths Hair Salon

BOATS
Anchor Marine
Blue Water Marina

BUILDER/CONTRACTOR
GI Home Construction

CANDY/GIFTS
Kelly's Country Store
*coupon*

CEILINGS/WINDOWS
DeGeorge Ceilings & Doors
*coupon*

CHILDCARE
Care-A-Lot
Childcare Centre

CHIROPRACTOR
Grand Island Chiropractic
Dr. Kevin Augustine Chiropractic

CHIROPRACTOR/PEDIATRIC
Riverview Chiropractic

CLEANERS
X-Press Cleaners
*coupon*

CREDIT UNION
Niagara's Choice FCU

DANCE
McCarthy Irish Dance
Miss Cathy's Dance

DENTIST
Dr. Thomas C. Lepenven, DMD

FAMILY MEDICINE
Grand Island Family Medicine

FINANCIAL
Contour Financial Planning

FLORIST
Flower A Day

FUNERAL HOME
Kaiser Funeral Home

GARDEN CENTER
GI Garden Center

GIFTS
Magic Towel Holder

HEALTH & FITNESS
Curves
*coupon*
M.O.G.

HEATING & COOLING
AJ Beyer Mechanical
Gross Contracting

INSURANCE
Allstate Mastantuono Agency
Keller Insurance
State Farm - Bob Piatek

JEWELER
deSignet International

LAWYERS
William Costello
Mark Frentzel
Timothy Mordaunt
Robert M. Ratajczak, Jr.
Michael Anthony Rossi

LIQUOR
Aceti's Wine & Spirits
Rose Liquor

LONG-TERM CARE
INSURANCE
Aronica & Company

MOTEL/HOTEL
Chateau Motor Lodge
*coupon*
Holiday Inn Resort

NURSING HOME
Elderwood at Riverwood

POWER EQUIPMENT
Marston Power Equipment

PRESCRIPTIONS
Island Prescription Center

REAL ESTATE
Century 21/Liz Wilbert
Century 21/Gerrie Andolina
Metro Town Center
RE/MAX-Linda Kutzbach
RE/MAX-Ken Carter
Realty USA-Sherry McDonald
Park Place

RESTAURANTS
Beach House
John's Pizza & Subs
Justin Tyme On The River
*coupon*
McMahon's
*coupon*
Sandi's Family Restaurant
Town Cafe

SHIPPING
Island Ship Center Inc.
*coupon*

SUPERMARKET
Budwey's Supermarket
Top's
Wegmans

THEATRE
Riviera Theatre


WATCH REPAIR
Otto Zimmerman and Son