News Update
High Winds Keep
Fire Company
Busy Sun. Afternoon
Between the Bridges


By Teddy Linenfelser
Town Board
Workshop Agenda
November 7th
Town Board
Meeting Agenda
November 7th
General Election
Information
November 8th
Kaegebein Gods
And Goddesses
Celebrate Mythology

Jodi Robinson Photos
Chinese Educators
Visit Island
School District

Huth Playground Festival
Fabulous Event
For Everyone

Bob Kopf Photo
Mary Cooke
Candidate For
Town Council
Committed To Community


Paid Advertisement
Islanders In The News
Alyssa Accardo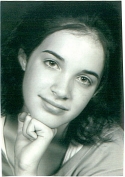 Islanders In The News
Jim Sharpe


TOP 10 LIST....
REASONS TO ELECT
ROSSI TOWN JUSTICE

Paid Advertisement
Gerrie's Featured Homes

Paid Advertisement
GI Girls Win
Section VI Class A
Soccer Semifinal
Ray Dlugokinski For
Highway Superintendent

Paid Advertisement
GIHS Sports Briefs
Girls Varsity NFL
Swim Championships
Solid Gold Entertainment
Booked For Class
Of '66 Fortieth Reunion
July 2006
Fire Co. Responds
To Tuesday Evening
3-Car MVA
Friends of Library
Book Drop Saturday
Donate Discarded Books
Book Drops Nov. 5 and Nov. 12
Friends of Library
Used Book Sale
Announced
November 18 and 19.
Huth Road Students
Choose 2Smart 2Start

Jodi Robinson Photo
Events Calendar
Garage Sales Galore
On Grand Island
1 - Friday & Saturday
Sue Argy Candidate
For Town Council

Paid Advertisement
Legal Notices
Real Estate Transactions
Country
Teacherís Diary - 1905


Grand Island History
Nov. Entries Added 11/23
Internet Access
Advertising
Websites At $220
Yellow Pages
Listings For
Island Businesses

November 3, 2005
Area Election Results
Unofficial Winners
Cooke, Argy, Frentzel, Dlugokinski
The Ballot
For Tuesday's
General Election
Nov. 8, 2005
St. Stephen School
Students Visit
Kelly's School House

Vikes Beat Hamburg,
Head To The Ralph
Wilson Stadium
AND THEY WON!



Annual Past Grand
Knights Dinner



Sidway Staff
Decorates
Principal's Office

Parish Players Set
Audition Dates For
Godspell, Cinderella
Former Town
Justice
Endorses Frentzel

Paid Advertisement
Golden Age Center
Holiday Happenings
& Open House
Sunday, Nov. 6
Food/Recipes


By Jodi Robinson & Barry Conway
Duck Recipes

Free GED Class
At GI High School
OPENING


November 8th
Paid Advertisement
G.I. Job Opportunities
Advertise Your Openings
No Charge!
Rus Thompson
Candidate For
County Legislature

Paid Advertisement
Free Classified Ads

Graham Cracker
Houses To Be
Made At Library
Saturday, December 3
Registration Necessary
Halloween - 2005
Submit Your Photos












Library Election
Day Hours
Renee A. Woloszyn,
Candidate For
Town Council

Paid Advertisement
What's Happening!


NEW AD - NEW DATES!
Paid Advertisement
Golden Age
Calendar Of Events
Martin's Fantasy Island
Season Passes
Make Great Gifts

Town Of Grand
Island Advisory
Board Opening
Letters By November 14
Letter To The Editor
Postcard
Campaign To
Cheer Young Girl
By Fawn M. Gross
Knights of Columbus
Las Vegas Night
Saturday, November 5
Rotary Collecting
For Undie Sunday

Sunday, November 6
GIHS Class Reunions
Support Our Troops


Advertising Information
Send Us
Your News
How to Submit News/Photos
Linda's
Island Specials!

Paid Advertisement
Sidway 1st Graders
Celebrate Halloween

Kim Schopp Photos
College Fair
Points To
Career Studies

Jodi Robinson Photo
Dan Robillard
Announces Candidacy
For Town Council

Paid Advertisement
Sign Our
Isledegrande Guestbook
Share Your Memories
Old Photo Album


Pikes Peak - 1971
Ziehm
Open House!
Paid Advertisement
Old Photo Album
Sandy Beach - Identified!!
deSignet Jewelry


Pearl & Diamond Ring
Find on "Instock" Page






www.realtyusa.com
Paid Advertisement


Check Out
Our Coupon Page






Advertising Information
Mark Frentzel, Candidate
For Town Justice -
"Final Thoughts"

Paid Advertisement

Business and
Professional
Women To Meet
November 16
Veteran's Day
Services,
Fri., November 11
Historical Society
November Meeting
Thursday, November 3
Historical Society
Open House
Sunday, November 13th
KIDS VOTING 2005
Volunteers Needed
Election Day Nov. 8
Historical Society
Offers Annual
Holiday Luncheons

Reservation Information
Friday Night
Businessmen
At Island Lanes
Bob MacKellar 718
Rossi, A Justice All
Islanders Will Be
Proud To Support
Regardless Of
Political Affiliation

Paid Advertisement
Ladies/Men's A Best
Roofing Results
At Island Lanes
Damien Dolce 300-787
Steve Kessler 299-665
Island Wrestling
Club Registration
Complete Information
Sevenson Jr.
Purple Eagles
Beat Perinton Blades
Fire Report
Oct. 24-30, 2005
Deaths

Mildred F. Burgett
Howard W. Juhre
Opal R. (Richards) Guenot
Barbara L. Kay
John J. Stolfo Jr.
Thomas Roberts
Grand Island
E-News
At Isledegrande.com
Sponsored by Giecom.net
Publisher
Reg Schopp
Editor
Teddy Linenfelser
Schools/Marketing
Jodi Robinson
Marketing
Dan McMahon


Yellow Page Listings
Click Above to View

PLEASE PATRONIZE
OUR ADVERTISERS
LISTED BELOW

AMUSEMENTS
Mallwitz's Island Lanes
Martin's Fantasy Island
Grand Lady Cruises
Grinders Skate Park


AUTOMOTIVE COLLISION
Carl Amato Collision
GI Auto Tech

AUTOMOTIVE SALES
Fuccillo Auto Group
Paddock Chevrolet
West Herr Automotive

AUTO SOUND/SECURITY
S.C.A.P.

BAKED GOODS
G.L.P. Free Manufacturing

BANKS
First Niagara Bank

BEAUTY SALONS
Hizair Hair Salon
Wavelengths Hair Salon

BOATS
Anchor Marine
Blue Water Marina

BUILDER/CONTRACTOR
GI Home Construction
Inside & Out

CARWASH
Dr. Huggs

CHILDCARE
Care-A-Lot Childcare Centre

CLEANERS
X-Press Cleaners

COMPUTER
Black Dragon Computing
Giecom.net
Priority Computer
Technology Camp of America

CREDIT UNION
Niagara's Choice FCU

DANCE
McCarthy Irish Dance
Miss Cathy's Dance

DENTIST
Dental Care Assoc.

DUMPSTER
Pinto Disposal Service

FINANCIAL
Contour Financial Planning

FLORIST
Flower A Day

FUNERAL HOME
Kaiser Funeral Home

GARDEN CENTER
GI Garden Center

GIFTS
Shelden Studio

HATS
Lady Diane Hats

HEALTH & FITNESS
M.O.G.

HEATING & COOLING
AJ's Heating & Cooling
Gross Contracting

HOSPITAL
Mount St. Mary's

INSURANCE
MetLife Auto & Home
State Farm-Bob Piatek

JEWELER
deSignet International

LAWYERS
William Costello
Mark Frentzel
Victor Gagliardi
Timothy Mordaunt
Michael Anthony Rossi

LIQUOR
Rose Liquor

LONG-TERM CARE
INSURANCE
Aronica & Company

MOTEL/HOTEL
Cinderella Campground & Motel
Holiday Inn Resort

MUSIC SERVICES
Solid Gold Entertainment

NURSING HOME
Elderwood at Riverwood

OPTICIAN
GI Optical

PHYSICIANS
Island Pediatrics

POWER EQUIPMENT
Marston Power Equipment

PRINTING/EMBROIDERY
Copy Cat
FX Graphix

REAL ESTATE
McHomes/Hunt
-McDonough
Century 21-Wilbert
Century 21-Andolina
Century 21-Dlugokinski
Metro Town Center
Realty USA-Kutzbach
Re/Max-Kathy Aronica
Realty USA-Sherry McDonald
Ziehm Real Estate
Park Place

RESTAURANTS
Beach House
John's Pizza & Subs
Justin Tyme Cafe
McMahon's
River Oaks
Town Cafe
Village Inn

SERVICE STATION
Tim's Sunoco

SUPERMARKET
Budwey's Supermarket