News Update
UPDATE
Bomb Threat
At High School
Friday, December 13th
Between the Bridges



By Teddy Linenfelser
---
Thruway MVAs
Blamed On Weather
Thursday, December 13th
Town Board
Workshop Meetings
Dec. 14th, 17th, 20th
Town Board
Meeting Agenda
Monday, Dec. 17th





/#4//> Santa Visits Town Hall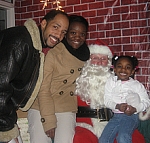 Jodi Robinson Photos
Home For The Holidays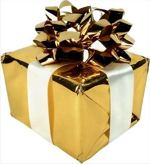 Island Shopping List
Holiday Inn Grand Island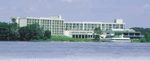 New Year's Eve 2007!
Paid Advertisement
High School's
First Monthly
Art Awards Presented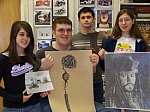 In The Service
Serving Your
Country? Let Us
Hear From You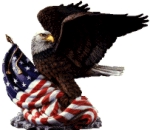 Islanders In The News
Compassionate
Friends Worldwide
Candle Lighting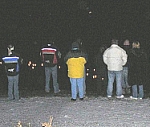 In Memory Of Dan Schmidt
Town of Grand Island
Recreation Activities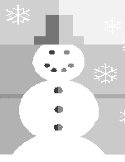 Winter 2008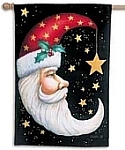 Town Recreation News
Mens Wed. BBall
Womens Wed. VBall
Mens Thurs. Blue & White VBall



/#5//> Weekly GIHS Sports
Recognition
Athlete Of The Week



Alex Webb
Another Win For
GI's Hockey Team
Grand Island Undefeated
GIHS Sports Briefs
Week Ending Dec. 13
Brett Kern,
First Team
All-America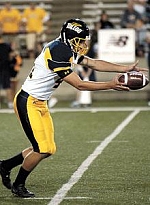 Events Calendar
Town Of Grand Island
Answers To Most
Town Related Questions
2008 Team Fundraisers


Great Gifts
For The Holidays!
Real Estate
Transactions
Islanders In The News
Why Are You Giving
Him Money, Dad?
Emily Dahlstrom's
Bridge Toll Cartoon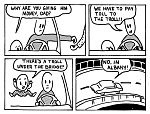 Pre 1981


Advertising Information
Yellow Pages
Listings For
Island Businesses

December 13, 2007
Fire Company
Responses
Sunday, December 16th
Monday, December 17th
High School
Concert Postponed
High School
Activities Cancelled
Thursday, December 13
Concert Mon. - 7:30 p.m.
Rec. Dept.
Activities Cancelled
Thursday, December 13
School Board Report
Mon., December 10, 2007
By Jodi Robinson
High School News
Cyberbullying
By Kaitie Samland
Sophomore Student Writer
School District
Addresses
MySpace Issues
Resident Gets
12-Year Jail Term
VFW Hosts
Pearl Harbor
Remembrance



Jodi Robinson Photos
Huth Road School
Calendar Of Events
December/January
Kaegebein PTA
Reflections
Competition Winners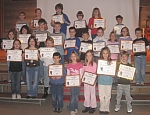 Jodi Robinson Photo



/#3//> Gerrie's
Featured Homes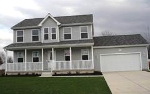 93 Park Lane
Paid Advertisement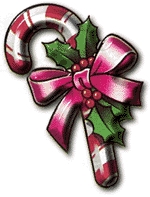 deSignet Jewelry

"In the heart of the Island"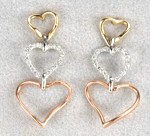 Diamond Earrings - In Stock
Food/Recipes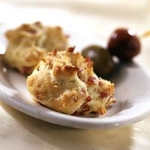 Appetizers

St. Stephen
School Collects
For The Needy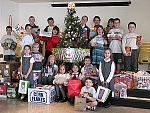 Paid Advertisement
G.I. Job Opportunities
Advertise Your Openings
No Charge!
Free Classified Ads

McCarthy School of
Irish Dance
Presents "A
Celtic Christmas"


Friday, December 14th
Historic Island Prints



Albion Ende
Pen & Ink Drawings



Golden Age
Calendar Of Events





Sidway Reunion
Committee Lists
Missing Classmates


Can You Help?
Auditions Announced
For Parish Players
Productions

The Mousetrap
Willy Wonka Junior
GIHS Class Reunions
Support Our Troops
6 Days
Until Christmas


Marion Klingel
Town Commons
Sign Information

Sign Space 2' x 8'
Sign Our
Isledegrande Guestbook
Share Your Memories
Linda's
Island Specials!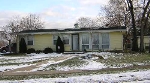 1734 Broadway
Paid Advertisement



Deadline Extended
Do You Know An
Accomplished Or
Distinguished Alumnus
From Grand Island
High School?



Deadline Extended To Jan. 4



/#1//> Sherry Mongan McDonald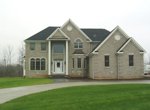 207 Park Place
Paid Advertisement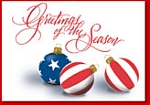 School
Concerts Feature
Basket Raffles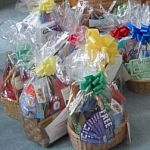 Dec.12, Dec.13, Dec.18



Connor Middle
School Concert
And Basket Raffle
Dec. 18
Schools Work
Together To Benefit
Relay For Life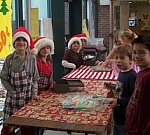 Old Photo Album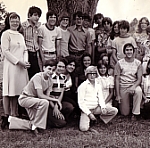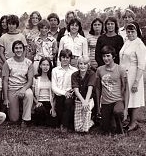 St. Stephen Grad Class - 1977

Letter To The Editor
Thompson Writes
Assembly
Transportation
Committee
By Rus Thompson
Modified Wrestling
47 Wins - Mon., December 10
Kids on the Block
Visits Huth Road
Elementary School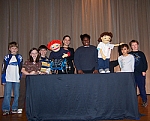 A Delightful
Evening At
Huth Road School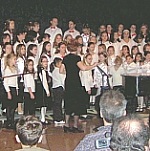 /#2//> Creative Leather
& Shipping



Take A Look!
Paid Advertisement



Historical Society
Members Enjoy
Christmas Party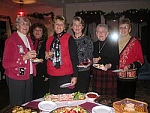 Teddy Linenfelser Photos
Check Out
Our Coupon Page
Holiday Concert At
Trinty UM Church
"Sing We Now of Christmas"
Sunday, December 16
Kids Day -
Christmas at New
Apostolic Church
Sunday, December 16th


Advertising Information
Grand Island
Wrestling Club
Registration
Tuesday, December 18th
Island Lanes Results
Submitted December 10, 2007
Island Lanes Results
Submitted December 13, 2007
Looking For
Last Week's E-News?
Send Us
Your News
How to Submit News/Photos
Fire Report
December 3-9, 2007
Deaths

Virginia (Long) Gates
Wilfred "Bill" Lawton
Dr. Samuel D. Long
Rose Rupp
Patricia Stouter RN
Julia P. Ziomek
Grand Island
E-News
At Isledegrande.com
Sponsored by Giecom.net
Publisher
Reg Schopp
Editor
Teddy Linenfelser
Schools/Marketing
Jodi Robinson
Marketing
Dan McMahon

Yellow Page Listings
Click Above to View
---
---

PLEASE PATRONIZE
OUR ADVERTISERS
LISTED BELOW

Watch For *coupon* Listing

AMUSEMENTS
Grinder's Skate Park
Martin's Fantasy Island

AUTOMOTIVE COLLISION
GI Auto Tech

AUTOMOTIVE SALES
Fuccillo Auto Group
*coupon*

BANKING
M & T Bank
Wilco Mortgage Corp.

BARBECUE
Bear-Man Specialty Foods

BEAUTY SALONS
Fantastic Sam's
Hizair Hair Salon
Wavelengths Hair Salon

BOATS
Anchor Marine
*coupon*
Blue Water Marina

BUILDER/CONTRACTOR
GI Home Construction
Inside & Out Home Improvements

CANDY/GIFTS
Kelly's Country Store
*coupon*

CARWASH
Dr. Huggs
*coupon*

CHILDCARE
Care-A-Lot
Childcare Centre

CHIROPRACTOR
Grand Island Chiropractic
Dr. Kevin Augustine Chiropractic

CHIROPRACTOR/PEDIATRIC
Riverview Chiropractic

CLEANERS
X-Press Cleaners
*coupon*

COIN LAUNDRY
The Laundry Chute

COMPUTER
Technology Camp of America

CREDIT UNION
Niagara's Choice FCU

DANCE
McCarthy Irish Dance
Miss Cathy's Dance

FINANCIAL
Contour Financial Planning

FLORIST
Flower A Day

FUNERAL HOME
Kaiser Funeral Home

GARDEN CENTER
GI Garden Center

GAS STATION
JP'S Sunoco

GIFTS
Magic Towel Holder

HEALTH & FITNESS
Curves
M.O.G.

HEATING & COOLING
Gross Contracting
*coupon*

INSURANCE
Allstate Mastantuono Agency
Keller Insurance
State Farm - Bob Piatek

JEWELER
deSignet International

LAWYERS
William Costello
Mark Frentzel
Timothy Mordaunt
Michael Anthony Rossi

LIQUOR
Aceti's Wine & Spirits
Rose Liquor

LONG-TERM CARE
INSURANCE
Aronica & Company

MOTEL/HOTEL
Chateau Motor Lodge
*coupon*
Holiday Inn Resort

NURSING HOME
Elderwood at Riverwood

PHYSICIANS
Island Pediatrics

POWER EQUIPMENT
Marston Power Equipment

PRESCRIPTIONS
Island Prescription Center

REAL ESTATE
Century 21/Liz Wilbert
Century 21/Gerrie Andolina
M.J. Peterson-Joe Suppa
Metro Town Center
RE/MAX-Linda Kutzbach
RE/MAX-Ken Carter
Realty USA-Sherry McDonald
Park Place

RESTAURANTS
Beach House
John's Pizza & Subs
Justin Tyme On The River
*coupon*
McMahon's
*coupon*
River Oaks
Sandi's Family Restaurant
Town Cafe

SHIPPING
Creative Leather Concepts
*coupon*

SUPERMARKET
Top's
*weekly specials*
Wegmans

THEATRE
Riviera Theatre