News Update
School Board Agenda
Monday, June 11th
Between the Bridges

By Teddy Linenfelser
---
Relay For Life
Enterprise Donates
To Relay For Life



Jodi Robinson Photo
Tomorrow - June 8th
Relay For Life -
"Island Of Hope"
Fifth Event


By Mary Dunbar-Daluisio
Grand Island Relay Co-Chairman
Complete Schedule
Of Events
Relay - Friday, June 8th
Activities At
The Relay Track
Friday, June 8th
Relay For Life
Middle Schoolers
Enjoy Relay
Fundraising



Jodi Robinson Photo
Buffalo Jills To
Make Appearance At
Grand Island Relay
Friday, June 8th
Town Board
Meeting Addresses
Fix/Baseline
Subdivision
Monday, June 4th Meeting
Approved
Town Board
Meeting Minutes
Monday, May 21st
Island Home
Heavily Damaged In
Early Morning Fire
By Ray Pauley
In The Service
CMCR Franklin Truesdale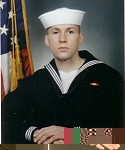 Schools Report
Academic Results
2005-06 School Year
Universal
Pre-Kindergarten
Programs
Applications Accepted
Huth Road 5th
Graders Visit
Niagara Falls


Ginger DiMita Photos
Holiday Inn Grand Island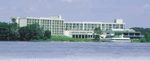 Happenings at the Inn!
Paid Advertisement
Islanders In The News
Chris Kneidel
Blood Drive
Knights Hall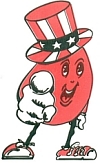 Tuesday, June 12th



/#4//> /#5//> Recreation Dept.
Softball Schedule
And Results



Islanders In The News
Mt. St. Mary Honor Roll



School
District Physicals



Islanders In The News
Island Firefighter
Trains (Long)
Island Firefighters


Events Calendar
Garage Sales Galore
On Grand Island
12 - Friday-Sunday
Attention
Class Of 1972
Reservations Due!!
Class Of '67
Where Are You?



See Class Photos!
Send Addresses
Legal Notices
Real Estate
Transactions


Advertising Information
Yellow Pages
Listings For
Island Businesses

June 7, 2007
High School
Commencement


June 21 - Kleinhans Music Hall
Chamber Of Commerce
Island Happenings,
KidBiz,
Hot Dog Sale



Saturday, June 30th
School District To
Apply Weed
Control Spray
Sat., June 16th
Thousands Of
Beetles To Battle
Loosestrife
Grand Opening!
Island Prescription Center

Paid Advertisement
Hoyt Announces
Re-opening Of
GI Bridge Sidewalk
PTA Officers Installed


Jeff Stange Photos
All School PTA Photos
Islanders In The News
Abe Morgan Places
Fifth – Statewide


Buffalo Dream
Factory Comes
To Grand Island
June 15-16th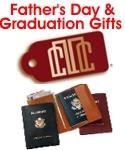 Paid Advertisement
Kaegebein 4th
Graders Visit
Historical Sites


Jodi Robinson Photos
High School
June Regents
Exam Schedule
Community
Chorus News -
High School, College
Students Welcome
Rehearsals Tuesdays at 7 p.m.



/#3//> Liz Wilbert
Century 21



Paid Advertisement



Letter To The Editor
Former Resident
Remarks On
Money-Raising Efforts
On Island
By Eric Stefik
BluesRoot
Concert For
Dollars for Scholars
High School News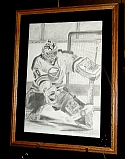 By Kaitie Samland
Freshman Student Writer
Middle School News
By Brooke Chamberlain
Student Writer
High School News
Senior Class Day
By Caroline Boron
Senior Student Writer
Islanders In The News
Sue Braun
Rides For Roswell
Islanders In The News
Happy Birthday,
June Byron


Food/Recipes


By Jodi Robinson & Barry Conway
Entree Cabobs Recipes

G.I. Job Opportunities
Advertise Your Openings
No Charge!
Free Classified Ads

Countdown To
Grand Island's
Relay For Life
1 Days To Relay
As Of Today, June 7th
Golden Age
Calendar Of Events
GIHS Class Reunions
Support Our Troops
Sign Our
Isledegrande Guestbook
Share Your Memories
Linda's
Island Specials!

Paid Advertisement
GIHS Boys
Swimming/Diving
Teams Win Award
Rotary Donates To
Golden Age Center

Jodi Robinson Photo
Letter To The Editor
Verizon Cell
Tower Update
By John and Betty Cooke
Letter To The Editor
Response To
The Big Trucks
By Jeffrey Dinsmore
Letter To The Editor
More On the Big
Trucks Parked In
Residential Areas
By Kevin J. Rung
Letter To The Editor
Supporters of
Buddy Poppy
Drive Appreciated
By Dan McMahon
VFW 9249 Commander
High School
Hair Raising



Fundraiser for Relay



/#1//> Gerrie's
Featured Homes


Paid Advertisement
Old Photo Album

Coop Nursery - 1987
GIHS Portfolio
Students Receive
BEEP Scholarships

GIHS Class
Visits Naval &
Military Park





/#2//> Sherry Mongan
McDonald



Home Hunter Hotline
716-743-6333
Paid Advertisement



deSignet Jewelry


Nautical Jewelry
Islanders In The News
Rhodes - Landroche
Engagement


Check Out
Our Coupon Page
Friends Of Library
Hold Discarded
Library Book Sale
Friday/Saturday - June 8-9
Chiavetta's BBQ At
Trinity UM Church
Saturday, June 16th
Library Offers
Children's Summer
Reading Programs
BPW To Install
New Officers
Wed., June 20th
Sidway School
Reunion News
Meeting June 27th
Missing Persons


Advertising Information
U13 Upstate
Travel Team News

Islanders Compete
in International
JUDO Challenge

Send Us
Your News
How to Submit News/Photos
Fire Report
May 28-June 3, 2007
"Bald Eagle"


Bob Van Hise Photo
Deaths

Donald F. Ashley
Mary A. (Hoch) Barth
Thelma Chipkar
Leona Fitzpatrick Kovach
Sandra J. Stamler
Thomas "Tim" Tomkinson
Imogene Zavodny
Grand Island
E-News
At Isledegrande.com
Sponsored by Giecom.net
Publisher
Reg Schopp
Editor
Teddy Linenfelser
Schools/Marketing
Jodi Robinson
Marketing
Dan McMahon


Yellow Page Listings
Click Above to View

PLEASE PATRONIZE
OUR ADVERTISERS
LISTED BELOW

Watch For *coupon* Listing

AMUSEMENTS
Grinder's Skate Park
Martin's Fantasy Island

AUTOMOTIVE COLLISION
GI Auto Tech

AUTOMOTIVE SALES
Fuccillo Auto Group
*coupon*

AUTO SOUND/SECURITY
S.C.A.P.

BARBECUE
Bear-Man Specialty Foods

BEAUTY SALONS
Hizair Hair Salon
Wavelengths Hair Salon

BOATS
Anchor Marine
*coupon*
Blue Water Marina

BUILDER/CONTRACTOR
GI Home Construction
Inside & Out Home Improvements

CANDY/GIFTS
Kelly's Country Store
*coupon*

CARWASH
Dr. Huggs
*coupon*

CHILDCARE

CHIROPRACTOR
Grand Island Chiropractic
Dr. Kevin Augustine Chiropractic

CHIROPRACTOR/PEDIATRIC
Riverview Chiropractic

CLEANERS
X-Press Cleaners
*coupon*

COIN LAUNDRY
The Laundry Chute

COMPUTER
Technology Camp of America

CREDIT UNION
Niagara's Choice FCU

DANCE
McCarthy Irish Dance
Miss Cathy's Dance

FINANCIAL
Contour Financial Planning

FLORIST
Flower A Day

FUNERAL HOME
Kaiser Funeral Home

GARDEN CENTER
GI Garden Center

GIFTS
Magic Towel Holder

GIFTS & AWARDS
Kershner Studios

HARDWOOD FLOORS
The Hardwood Floor Man

HEALTH & FITNESS
M.O.G.

HEATING & COOLING
AJ Beyer Mechanical
Gross Contracting
*coupon*

INSURANCE
Allstate Mastantuono Agency
Keller Insurance
State Farm - Bob Piatek

INTERNET SERVICES
Giecom.net

JEWELER
deSignet International

KITCHENS/BATHS

LAWYERS
Tricia Vacanti-Belter
William Costello
Mark Frentzel
Timothy Mordaunt
Michael Anthony Rossi

LEATHER GOODS
Creative Leather Concepts

LIQUOR
Aceti's Wine & Spirits
Rose Liquor

LONG-TERM CARE
INSURANCE
Aronica & Company

MOLD REMEDIATION
Hygienitech of WNY Inc.

MOTEL/HOTEL
Chateau Motor Lodge
*coupon*
Holiday Inn Resort

NURSING HOME
Elderwood at Riverwood

PEST CONTROL
Trust Pest Control

PHYSICIANS
Island Pediatrics
Maria Jereva M.D.

POWER EQUIPMENT
Marston Power Equipment

PRINTING
Copy Cat

REAL ESTATE
Century 21/Liz Wilbert
Century 21/Gerrie Andolina
Coldwell Banker
Chubb R.E./Robin Swedish
M.J. Peterson-Joe Suppa
Metro Town Center
RE/MAX-Linda Kutzbach
RE/MAX-Ken Carter
Realty USA-Sherry McDonald
Park Place

RESTAURANTS
Beach House
John's Pizza & Subs
*coupon*
Justin Tyme On The River
*coupon*
McMahon's
*coupon*
River Oaks
Sandi's Family Restaurant
Town Cafe

SUPERMARKET
Top's
*weekly specials*
Wegmans

THEATRE
Riviera Theatre