News Update
Fire Co. Responds
To 3-Car MVA
Tuesday Evening
General Election
Information
November 8th
Remember -
Turn Clocks Back
Turn Clocks back 1 hr. Sat. Night
Between the Bridges
By Teddy Linenfelser
Lions Club Announces
Kids' Halloween Party
Tops - 6-9 p.m.
Islanders In The News
LCPL Mike Mehltretter
Returns From Iraq



Dan McMahon Photo
Proposed 2006 Budget
For Town Of GI
Huth Road
Second Graders
Enjoy Hoedown

Jodi Robinson Photo
Tips for Halloween Safety


By Mark J. Frentzel
Paid Advertisement
Historical Society
November Meeting
Thursday, November 3
Historical Society's
Annual Holiday
Luncheons

Reserve Now
Christmas
Open House At
Historical Society

Nov. 27 and Dec. 4
Letter To The Editor
Parent Commends Music
Students, Criticizes
Audience Distractions
By Tracey Pici
A Country
Teacher's Diary - 1905


Grand Island History
Letter To The Editor
Councilman's Response
To Neighborhood
Issues Criticized
By Scott W. Pickard
Letter To The Editor
Councilwoman
Responds To
Pickard Letter
By Mary Cooke



GI Teachers'
Association
Helps Community


KIDS VOTING 2005
Volunteers Needed
Election Day Nov. 8
Rossi Is Right Choice
For You And
For Your Children

Paid Advertisement
Gerrie's Featured Homes

Paid Advertisement
Paid Advertisement
NEXT
Semifinal -
GI Vs. Hamburg
1 p.m. Saturday at Hamburg
GIHS Sports Briefs
Sat., Oct. 22 Game
GI 20, Starpoint 0



Dan Robillard
Announces Candidacy
For Town Council


Paid Advertisement
Events Calendar
Garage Sales Galore
On Grand Island
4 - Friday & Saturday
Legal Notices
Preliminary Budget



Legal Notices
GI Fire Company Budget



Real Estate Transactions






Advertising Information
Internet Access
Advertising
Websites At $220
Yellow Pages
Listings For
Island Businesses

October 27, 2005
Lions Club Promotes
Sight Night On
Halloween Night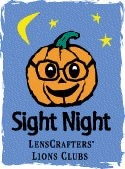 Eye Glasses/Hearing Aid Collection
Town Of Grand
Island Advisory
Board Opening
Letters By November 14

Trick or Treat Hours
5-8 p.m. October 31
Approved Town
Board Meeting Minutes
October 3 Meeting
Connor Middle
School Students
Elect Officers


Jodi Hayes Photos
Former Highway
Superintendent
Endorses Dlugokinski

Paid Advertisement
Neighborhood Children
Collect For
"Olivia's Journey"

Free "Community
First Aid And
Safety Training" Program
Register ASAP
Huth Road Playground
Committee's
Harvest Festival
Is Tomorrow Night

"Fun, Fun, Fun!"
Friday, October 28
Vikings 20-0 Score
Over Starpoint Opens
Door To Playoff
Food/Recipes


By Jodi Robinson & Barry Conway
Apple Recipes - Delicious

OPENING


November 8th
Paid Advertisement
Free GED Class
At GI High School
G.I. Job Opportunities
Advertise Your Openings
No Charge!
Renee A. Woloszyn,
Candidate For
Town Council

Paid Advertisement
Crowd Turns Out
For Fire Ladies
Rainy Day Chowder Sale

Free Classified Ads

Islanders In The News
BluesRoot To
Perform At
GI Holiday Inn
Friday, December 2
What's Happening!
Paid Advertisement
Mary Cooke
Candidate For
Town Council

Paid Advertisement
Golden Age
Calendar Of Events
Islanders In The News
"Miracle Worker"
Features
Island Residents


Class Of 1986
Reunion Planning Meeting
November 11th
GIHS Class Reunions
Support Our Troops
UNICEF Helps Families
Of Hurricane Katrina
By Lee Tetkowski
Linda's
Island Specials!

Paid Advertisement
Election
Inspectors Needed!
Contact Town Clerk
GI Youth Board's
College Fair
Tonight
18+ Colleges Represented
October 27
Golden Age
Center Members
Thank Eagle Scout

Jodi Robinson Photo
Sign Our
Isledegrande Guestbook
Share Your Memories
Old Photo Album
Seabreeze
Rus Thompson
Candidate For
County Legislature

Paid Advertisement
Huth Road
Students Create
Pumpkin Characters

Jodi Robinson Photo
deSignet Jewelry

Bead Set
Sue Argy Candidate
For Town Council

Paid Advertisement


www.realtyusa.com
Paid Advertisement


Islanders In The News
Former Lady Vikings
Help Advance Daemen
To AMC Playoffs


Check Out
Our Coupon Page


Advertising Information
K of C Las Vegas Night
Saturday, November 5
VFW Ladies
Offer Hot
Turkey Sandwich Day
Saturday, November 19
Islanders In The News
Nicole "Dee" Hoffman


GI Teachers'
Association
Helps Community

Sidway Pizza Chefs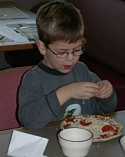 Jodi Robinson Photo
Attention Vets -
VA Flu Shot
Availability
Class Of 1981 Senior Picture

25th Reunion Next July
East Park
Garden Club Meeting
Project/River Lea Decorations
Tuesday, November 8
Grand Niagara Sevenson
Jr. Purple Eagles
Game Results
Friday Night
Businessmen
At Island Lanes
Mike Digati Jr. 764
Tom Digati 300
Rotary Collecting
For Undie Sunday
Sunday, November 6
Send Us
Your News
How to Submit News/Photos
Last Day To Mail
Absentee Ballot
Applications
November 1st
Fire Report
Oct. 17-23, 2005
Elizabeth L. Beach
Memorial Service


10 a.m. Sat., Oct. 29,
St. Stephen's Church

Deaths
Opal R. (Richards) Guenot
Howard W. Juhre



Grand Island
E-News
At Isledegrande.com
Sponsored by Giecom.net
Publisher
Reg Schopp
Editor
Teddy Linenfelser
Schools/Marketing
Jodi Robinson
Marketing
Dan McMahon


Yellow Page Listings
Click Above to View

PLEASE PATRONIZE
OUR ADVERTISERS
LISTED BELOW

AMUSEMENTS
Mallwitz's Island Lanes
Martin's Fantasy Island
Grand Lady Cruises
Grinders Skate Park


AUTOMOTIVE COLLISION
Carl Amato Collision
GI Auto Tech

AUTOMOTIVE SALES
Fuccillo Auto Group
Paddock Chevrolet
West Herr Automotive

AUTO SOUND/SECURITY
S.C.A.P.

BANKS
First Niagara Bank

BEAUTY SALONS
Hizair Hair Salon
Wavelengths Hair Salon

BOATS
Anchor Marine
Blue Water Marina

BUILDER/CONTRACTOR
GI Home Construction
Inside & Out

CARWASH
Dr. Huggs

CHILDCARE
Care-A-Lot Childcare Centre

CLEANERS
X-Press Cleaners

COMPUTER
Black Dragon Computing
Giecom.net
Priority Computer
Technology Camp of America

CREDIT UNION
Niagara's Choice FCU

DANCE
McCarthy Irish Dance
Miss Cathy's Dance

DENTIST
Dental Care Assoc.

FINANCIAL
Contour Financial Planning

FLORIST
Flower A Day

FUNERAL HOME
Kaiser Funeral Home

GARDEN CENTER
GI Garden Center

GIFTS
Shelden Studio

HATS
Lady Diane Hats

HEALTH & FITNESS
M.O.G.

HEATING & COOLING
AJ's Heating & Cooling
Gross Contracting

HOSPITAL
Mount St. Mary's

INSURANCE
MetLife Auto & Home
State Farm-Bob Piatek

JEWELER
deSignet International

LAWYERS
William Costello
Mark Frentzel
Victor Gagliardi
Timothy Mordaunt
Michael Anthony Rossi

LIQUOR
Rose Liquor

LONG-TERM CARE
INSURANCE
Aronica & Company

MOTEL/HOTEL
Cinderella Campground & Motel
Holiday Inn Resort

MUSIC SERVICES
Solid Gold Entertainment

NURSING HOME
Elderwood at Riverwood

OPTICIAN
GI Optical

PHYSICIANS
Island Pediatrics

POWER EQUIPMENT
Marston Power Equipment

PRINTING
Copy Cat

REAL ESTATE
McHomes/Hunt
-McDonough
Century 21-Wilbert
Century 21-Andolina
Century 21-Dlugokinski
Metro Town Center
Realty USA-Kutzbach
Re/Max-Kathy Aronica
Realty USA-Sherry McDonald
Ziehm Real Estate
Park Place

RESTAURANTS
Beach House
John's Pizza & Subs
Justin Tyme Cafe
McMahon's
River Oaks
Town Cafe
Village Inn

SERVICE STATION
Tim's Sunoco

SUPERMARKET
Budwey's Supermarket