News Update
Between the Bridges



By Teddy Linenfelser
Town Board Action
Computers,
Textiles Recycling
Date Set
By Joelle Logue
Motor Vehicle Accidents,
Fires Keep GIFC
Volunteers Busy
---
Island VFW
Recognized With
Numerous Awards


Jodi Robinson Photo
Community
Education
Summer 2007
Session Begins July 2nd
Voter Registration
At High School

Jodi Robinson Photo
Class Of '78
Reunion
Planning Meeting
Tonight, May 24th
Class Of '97
Announces
10-Year Reunion
Saturday, June 30th
Class Of '82
Announces
25th Reunion
Friday, July 6th
Buffalo Launch Club
Scholarships
Presented


Recipient Donald Turner III



/#4//> Gerrie's
Featured Homes


Paid Advertisement
Holiday Inn Grand Island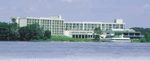 Happenings at the Inn!
Paid Advertisement



/#5//> Sherry Mongan
McDonald


Home Hunter Hotline
716-743-6333
Paid Advertisement



Kaegebein Students
Help in the
Fight Against Cancer
Friday, May 25th



GIHS Sports Briefs
Week Ending May 24th



Recreation Dept.
Softball Schedule
And Results



School Board Agenda
Tues., May 29th



Town Board
Workshop Meeting
June 19 - June 20



Events Calendar



Garage Sales Galore
On Grand Island
21 - Thurs. - Sun.


Relay For Life
Garage Sale May 26th
"Fleet Feet" Team
Saturday, May 26



Relay For Life
"Kaegebein Team
Holds Bake Sale


Relay For Life
"Look Who's
Been Flagged"
Fundraiser


Team Independence
Daily Updates!
Countdown To
Grand Island's
Relay For Life
15 Days To Relay
As Of Today, May 24th
Class Of '67
Where Are You?


See Class Photos!
Reunion Oct.r 12th Weekend
Real Estate
Transactions


Advertising Information
Yellow Pages
Listings For
Island Businesses

May 24, 2007
Middle School
Teacher Arrested
Town Board Action
Supervisory
Police
Position Created
By Joelle Logue
Evacuation Drill
At Middle, High School

Jodi Robinson Photos
Town Board Action
Public Hearings
On Sewer
Improvement
Bond Issues Held
By Joelle Logue
Town Board Action
Town Presents Three Proclamations


By Joelle Logue
In The Service
EM1 Kristopher
Bennett
Memorial Day
Program

Monday, May 28th
DeGlopper Park
Memorial Day
Gravesite Services
Monday, May 28th
Isle Military
Organizations
To Purchase
Van For Vets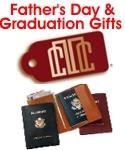 Paid Advertisement



/#3//> Food/Recipes



By Jodi Robinson & Barry Conway
Spring Vegetable Recipes

G.I. Job Opportunities
Advertise Your Openings
No Charge!
Free Classified Ads

Invitrogen
Global
Volunteer Day

Jodi Robinson photos
Looking For
Last Week's
Isledegrande.com??
Thursday, May 17th Edition
Golden Age
Calendar Of Events
Relay For Life
Polka Dot Chix
"Bootcamp" Fundraiser
Friday, June 1st
Relay For Life
Looking For The
Flamingo Flock??



Team Lifesavers
GIHS Class Reunions
Support Our Troops
"Baby Robin"


Kim Ludwig Photo
St. Stephen
Students Inducted
In Honor Society

St. Stephen
Students Are Winners

St. Stephen's
Pastor Honored

Sign Our
Isledegrande Guestbook
Share Your Memories
Linda's
Island Specials!

Paid Advertisement
"Not My Kid!" -
Drug Use
In Our Schools
By Dan Stinson
Transportation
Center Holds Rodeo


Jodi Robinson Photos
Cruiser Heavily
Damaged In
Anchor Marine Fire


By Ray Pauley



/#1//> Liz Wilbert
Century 21



Paid Advertisement
Old Photo Album

GOP Leaders - 1977
High School News -
"Memorial Day"
By Caroline Boron
Senior Student Writer
High School News:
Emergency
Evacuation Drill
By Kaitie Samland
Freshman Student Writer
Middle School News
By Brooke Chamberlain
Student Writer
Connor
Character
Connection


May Recipients



/#2//> deSignet Jewelry


Attendant Gifts
Letter To The Editor
Islanders
Thank McMahon's
Family Restaurant
By Sandi Cunningham
Mike Sexton
Letter To The Editor
Resident Says Town
Infringes On Personal
Lives On GI
By Robert J. Soluri
Quality Quest Hosts
Assemblyman
Hoyt, Senator Thompson
Thusday, May 24th
Between the Bridges

By Teddy Linenfelser
Chicken BBQ,
Craft Show At
Knights Of Columbus
Saturday, June 16-17th
District Office
Home To 14
Ducklings

Check Out
Our Coupon Page


Advertising Information
Grave Site Flags
For Memorial Day
See American Legion
American Legion
Sells 1387
Beautiful Flowers
Jodi Robinson Photos
Rainforest Is
Project of St.
Stephen Students

Send Us
Your News
How to Submit News/Photos
Fire Report
May 14-20, 2007
Deaths

Marilyn Dinsmore Serfass
Vivian T. Fitzgerald
Adrienne T. Lewis
Grand Island
E-News
At Isledegrande.com
Sponsored by Giecom.net
Publisher
Reg Schopp
Editor
Teddy Linenfelser
Schools/Marketing
Jodi Robinson
Marketing
Dan McMahon


Yellow Page Listings
Click Above to View

PLEASE PATRONIZE
OUR ADVERTISERS
LISTED BELOW

Watch For *coupon* Listing

AMUSEMENTS
Grinder's Skate Park
Martin's Fantasy Island

AUTOMOTIVE COLLISION
GI Auto Tech

AUTOMOTIVE SALES
Fuccillo Auto Group
*coupon*

AUTO SOUND/SECURITY
S.C.A.P.

BAKED GOODS
G.L.P. Free Manufacturing

BARBECUE
Bear-Man Specialty Foods

BEAUTY SALONS
Hizair Hair Salon
Wavelengths Hair Salon

BOATS
Anchor Marine
*coupon*
Blue Water Marina

BUILDER/CONTRACTOR
GI Home Construction
Inside & Out Home Improvements

CANDY/GIFTS
Kelly's Country Store
*coupon*

CARWASH
Dr. Huggs
*coupon*

CHILDCARE

CHIROPRACTOR
Grand Island Chiropractic
Dr. Kevin Augustine Chiropractic

CHIROPRACTOR/PEDIATRIC
Riverview Chiropractic

CLEANERS
X-Press Cleaners
*coupon*

COMPUTER
Technology Camp of America

CREDIT UNION
Niagara's Choice FCU

DANCE
McCarthy Irish Dance
Miss Cathy's Dance

FINANCIAL
Contour Financial Planning

FLORIST
Flower A Day

FUNERAL HOME
Kaiser Funeral Home

GARDEN CENTER
GI Garden Center

GIFTS
Magic Towel Holder

GIFTS & AWARDS
Kershner Studios

HARDWOOD FLOORS
The Hardwood Floor Man

HEALTH & FITNESS
M.O.G.

HEATING & COOLING
AJ Beyer Mechanical
Gross Contracting
*coupon*

INSURANCE
Allstate Mastantuono Agency
Keller Insurance
State Farm - Bob Piatek

INTERNET SERVICES
Giecom.net

JEWELER
deSignet International

KITCHENS/BATHS

LAWYERS
Tricia Vacanti-Belter
William Costello
Mark Frentzel
Timothy Mordaunt
Michael Anthony Rossi

LEATHER GOODS
Creative Leather Concepts

LIQUOR
Aceti's Wine & Spirits
Rose Liquor

LONG-TERM CARE
INSURANCE
Aronica & Company

MOLD REMEDIATION
Hygienitech of WNY Inc.

MOTEL/HOTEL
Chateau Motor Lodge
*coupon*
Holiday Inn Resort

NURSING HOME
Elderwood at Riverwood

PEST CONTROL
Trust Pest Control

PHYSICIANS
Island Pediatrics
Maria Jereva M.D.

POWER EQUIPMENT
Marston Power Equipment

PRINTING
Copy Cat

REAL ESTATE
Century 21/Liz Wilbert
Century 21/Gerrie Andolina
Coldwell Banker
Chubb R.E./Robin Swedish
M.J. Peterson-Joe Suppa
Metro Town Center
RE/MAX-Linda Kutzbach
RE/MAX-Ken Carter
Realty USA-Sherry McDonald
Park Place

RESTAURANTS
Beach House
John's Pizza & Subs
*coupon*
Justin Tyme On The River
*coupon*
McMahon's
*coupon*
River Oaks
Sandi's Family Restaurant
Town Cafe

SUPERMARKET
Top's
*weekly specials*
Wegmans

THEATRE
Riviera Theatre