News Update
Between the Bridges

By Teddy Linenfelser
---
Relay For Life
Annual Tree Planting
Tuesday, August 7th



Wednesday Morning
Bridge Accident
Wednesday, August 1st



Town Board Agenda
Mon., August 6 Meeting



School Board
Meeting Agenda
Mon., August 6 Meeting



Red Cross Disaster
Response Training
Coming Soon









State To Launch
Middle Class
Star Rebate
Enrollment Campaign



/#4//> Gerrie's
Featured Homes


Paid Advertisement
Joint Town/School
Board Meeting
Mon., July 30, 2007
By Jodi Robinson
School Board Report
Mon., July 30, 2007
By Jodi Robinson
High School
Registration
For New Students

Middle School
Registration of
New Students
Middle School
Parent/Student
Orientation
Holiday Inn Grand Island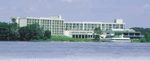 Happenings at the Inn!
Paid Advertisement



/#5//> 3rd Annual Peach
Festival At Island
Presbyterian Church


Saturday, August 18th
Recreation Dept.
Softball Schedule
Recreation Dept.
Softball Standings
Events Calendar
Garage Sales Galore
On Grand Island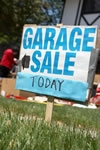 11 - Thurs., Fri. & Sat.
No Charge For Ads
Legal Notices
Ribbon Cutting
For New,
"Full" Plaza


Real Estate
Transactions
Easy Search Of
Isledegrande.com


Advertising Information
Yellow Pages
Listings For
Island Businesses

August 2, 2007
Transformer Fire
On Boulevard



Tuesday, August 7th



Bicyclist Injured
On East River
Monday, August 6th



Grand Island
Bridge Conditions



GIFC Responds
To Report Of
Overturned Boat
Saturday, August 4th



Ransom Road
Resident Found
Dead In Pool
Thursday, August 2nd



Paddles Up Niagara
Draws 203
Kayaks, Canoes



Paul Leuchner Photos
Island Residents
Win Gold At
Empire State Games
Jazz On The River



Grand Island
Alumni Association
National Night Out
"Don't Miss It!"
Tuesday, August 7th
Ice Cream Sundae Sale
Hot Dogs! & Much More
Fire Company Ladies
To Sell Ice Cream
Sundaes At Concert
National Night Out
Tuesday, August 7th
Feature Story
Young Life Camp 2007


By Shelbey Bidell
More Photos Added!
Letter To The Editor
A Sincere Thank You
From The Lions Club


Islanders In The News
Bailey Graduates
Cum Laude
From NU


Sidway School
Reunion Meeting


Tuesday, Aug. 14



/#3//> Food/Recipes



By Jodi Robinson & Barry Conway
Feta Cheese Recipes

Tuesday Concerts

Niagara Frontier Fiddle Club
7 p.m. Tues., August 7th
National Night Out
G.I. Job Opportunities
Advertise Your Openings
No Charge!
Free Classified Ads

Open Daily
Paid Advertisement
Golden Age
Calendar Of Events
Free Rabies Clinic
Wednesday, August 29th
GIHS Class Reunions
Support Our Troops
"English Cocker & Frog!"


Kim Ludwig Photo
"Beautiful Bee"


Kim Ludwig Photo
Sign Our
Isledegrande Guestbook
Share Your Memories
Linda's
Island Specials!


Paid Advertisement



Preservation Board
Seeks Photos,
Information
On Pierce Farm



/#1//> Liz Wilbert
Century 21



Paid Advertisement
BPW Announces
New Officers

Old Photo Album

Little League Equipment - 1952



/#2//> Sherry Mongan
McDonald


Paid Advertisement
deSignet Jewelry

Rose Gold Wedding Bands
McMahon's Family
Restaurant 5th
Anniversary Event
3-6 p.m. Saturday, August 11th
Check Out
Our Coupon Page
Soccer Club
Seeks Coaches,
Board Members
Islanders In The News
Carolyn Schopp
Wins Tennis
Championship


Little League's
Veterans Memorial
Baseball Tournament


Advertising Information

GI Soccer Club
Game Reports

July 28
More Results Being Posted
Islanders In The News
Islanders' Softball
Team Earns 2nd
In Tournament


Blood Drive
At St. Stephen's,
& Knights Hall


Aug. 5 - Aug. 7
Community Chorus
To Present
4th Concert
7 p.m. Thurs., August 9
East Park
Garden Club Picnic
Wednesday, August 15th
Class Of '67
Where Are You?

Full Oct. Reunion Schedule
"Kids Day" At
New Apostolic Church

Send Us
Your News
How to Submit News/Photos
Fire Report
July 23-29, 2007
Deaths

Roberta L. Higgins
Shirley A. Lord
Gordon E. Muck
Rita K. Prince
Nell Roberts
Grand Island
E-News
At Isledegrande.com
Sponsored by Giecom.net
Publisher
Reg Schopp
Editor
Teddy Linenfelser
Schools/Marketing
Jodi Robinson
Marketing
Dan McMahon


Yellow Page Listings
Click Above to View

PLEASE PATRONIZE
OUR ADVERTISERS
LISTED BELOW

Watch For *coupon* Listing

AMUSEMENTS
Grinder's Skate Park
Martin's Fantasy Island

AUTOMOTIVE COLLISION
GI Auto Tech

AUTOMOTIVE SALES
Fuccillo Auto Group
*coupon*

BARBECUE
Bear-Man Specialty Foods

BEAUTY SALONS
Hizair Hair Salon
Wavelengths Hair Salon

BOATS
Anchor Marine
*coupon*
Blue Water Marina

BUILDER/CONTRACTOR
GI Home Construction
Inside & Out Home Improvements

CANDY/GIFTS
Kelly's Country Store
*coupon*

CARWASH
Dr. Huggs
*coupon*

CHILDCARE
Care-A-Lot
Childcare Centre

CHIROPRACTOR
Grand Island Chiropractic
Dr. Kevin Augustine Chiropractic

CHIROPRACTOR/PEDIATRIC
Riverview Chiropractic

CLEANERS
X-Press Cleaners
*coupon*

COIN LAUNDRY
The Laundry Chute

COMPUTER
Technology Camp of America

CREDIT UNION
Niagara's Choice FCU

DANCE
McCarthy Irish Dance
Miss Cathy's Dance

FINANCIAL
Contour Financial Planning

FLORIST
Flower A Day

FUNERAL HOME
Kaiser Funeral Home

GARDEN CENTER
GI Garden Center

GAS STATION
JP'S Sunoco
*coupon*


GIFTS
Magic Towel Holder

GIFTS & AWARDS
Kershner Studios

HEALTH & FITNESS
M.O.G.

HEATING & COOLING
AJ Beyer Mechanical
Gross Contracting
*coupon*

INSURANCE
Allstate Mastantuono Agency
Keller Insurance
State Farm - Bob Piatek

JEWELER
deSignet International

KITCHENS/BATHS

LAWYERS
Tricia Vacanti-Belter
William Costello
Mark Frentzel
Timothy Mordaunt
Michael Anthony Rossi

LIQUOR
Aceti's Wine & Spirits
Rose Liquor

LONG-TERM CARE
INSURANCE
Aronica & Company

MOTEL/HOTEL
Chateau Motor Lodge
*coupon*
Holiday Inn Resort

NURSING HOME
Elderwood at Riverwood

PHYSICIANS
Island Pediatrics
Maria Jereva M.D.

POWER EQUIPMENT
Marston Power Equipment

PRESCRIPTIONS
Island Prescription Center

PRINTING
Copy Cat

REAL ESTATE
Century 21/Liz Wilbert
Century 21/Gerrie Andolina
Coldwell Banker
Chubb R.E./Robin Swedish
M.J. Peterson-Joe Suppa
Metro Town Center
RE/MAX-Linda Kutzbach
RE/MAX-Ken Carter
Realty USA-Sherry McDonald
Park Place

RESTAURANTS
Beach House
John's Pizza & Subs
Justin Tyme On The River
*coupon*
McMahon's
*coupon*
River Oaks
Sandi's Family Restaurant
Town Cafe

SHIPPING
Creative Leather Concepts
*coupon*

SUPERMARKET
Top's
*weekly specials*
Wegmans

THEATRE
Riviera Theatre