Environmental Websites
By William O'Connor
The United States Environmental Protection Agency recently sent Grand Island a letter promoting its website...
<The complete Story>

GI Chicks Are Tops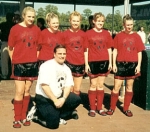 Letter To Editor

By Coach Peter Kuehne
<The complete Story>

Huth Road Students Keep Rolling Along!
Huth Road students attended a skating party at the Rainbow Roller Rink...
<The complete Story>

Lions, Rotary
To Combine
For Las Vegas
A Las Vegas Night on Saturday, February 24...
<Lions Club Page>
<Rotary Club Page>

Frog Legs #3
By Ted Kumlander
<The complete Story>

CORRECTION
See: Land Owners Freed From Seneca Suite...
<The complete Story>

Rotary Chili Dinner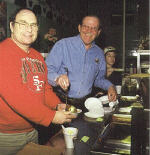 <The complete Story>
(Barbi Lare photo)

OxyChem To Close Island Operation
<The complete Story>

DWI's Bring Maximum Sentence
<The complete Story>

"Celebrating the Millennium" contest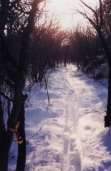 Jim Tomkins' photo...
>The complete Story>

Town Board Agenda - February 5, 2001
<The complete Story>
Workshop Agenda
<The complete Story>


New Wilson Farms Concerns
A group of more than 50 residents...
<The complete Story>

Winterfest 2001
Town Recreation sponsored Winterfest 2001 - Feb. 10...
<The complete Story>

OSHA and
GI Bridges
Paint job contractors and workers...
<Story/Photos>

Lee Tetkowski Lauded For
UNICEF Efforts
<The complete Story>

Vandals arrested
Two Grand Island men...
<For the complete Story>

High School Musical, "The Wizard Of Oz"
A cast of Grand Island High School students will offer "The Wizard Of Oz" 7:30 p.m. tonight, tomorrow and Saturday.

Snow Sculpture-
7 Weeks To Go
The Rec. Dept.'s Snow Sculpture contest will...
<The complete Story>

Oh, By The Way
By Randy White
Buffalo Broadcasting Hall of Fame...
<The complete Story>


Senecas Keep Landowners In Suit
By William O'Connor
In spite of the US Department of Justice (DOJ) letter...
<The complete Story>

Backyard Buddy!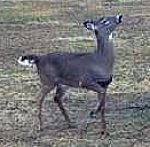 <Photo/Story>
Deaths


Dr. John Fontana
Dr. John Fontana <PHOTO>
Ada H. (nee Van Son) Brauer
Kathryn L. Lutz
Damon Paul Garis
Norine (nee Spring) Lawrence
Ruth L. Boettcher
Levi A. Ferguson

It's The Weekend
Friday
High School Musical

Saturday
Little League Registration
St. Stephen's Carnival
High School Musical

Sunday
Boy Scout Sunday


---
October 28th GI News - Our First Publication
November 3rd | November 9th News | November 15th News
November 23rd News | November 29th News
December 7th News | December 13th News | December 21st News | December 28th News
January 4th News | January 11th News | January 18th News | January 25th News
---
Other Grand Island Pages to Visit:
Churches | Email Directory | Government | Groups
GIHS Gradlist | Guest Book | Please sign in! | Local Artists | New!Photo Album | Town History | UsefuLinks
| Website Design | Wildlife | Isedegrande'sHome Page | GIECOM.NET'S Home Page
Please Email News Releases to Teddy Linenfelser, Thank You.

This website was created and updated weekly since September of 1997.
Our sponsor is GIECOM.Net Inc., "Grand Island's E-Commerce Network",
providing Internet Access and Webhosting to the Grand Island Community.
If you are interested in participating as a sponsor, please email.
1871 Whitehaven Road, Grand Island, New York, 14072-1803 USA

GIECOM.Net Inc. is owned by deSignet International
a "World Class Jewelry Manufacturer and Retailer"
Store Hours: Noon-5PM Tues-Friday and Saturdays 10AM-3PM, and by Appointment
1869 Whitehaven Road, Grand Island, New York, 14072-1803 USA, 1-888-RARU.COM
Copyright © 1995-2002 All rights reserved.