Swanick Presents $6,000 To
GI Jr. Football

Check Out Our Newest Coupon!
2002/2003 School Tax Bills Mailed
Crop Walk Crowd Helps Fight Hunger

Barbi Lare Photo
UNICEF Right Around The Corner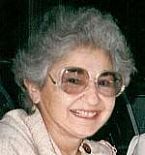 Lee Tetkowski
Events Calendar
Between the Bridges



Lorraine Roy Joanie
Grand Island's Premier Internet Service Provider
Island Weather
Fire Prevention 2002
Saturday, October 19th
Civil Service Exams
Applications Due October 9
Schools Superintendent Appointed

Dr. Thomas Ramming
School Board Report
Special Meeting Sept. 30, 2002
Old Photo Album

CYO Volleyball Team - 1958
Historic
Pageant Tickets
Available At Isledegrande.com
Islanders Tour Pittsburgh

Treasures By Ruth Stahl
Grand Island Beats Pioneer, 14-13
GIHS Sports Briefs
Hunter Certification Course 2002
JR. VIKINGS FOOTBALL News
By Pat Kelly
Sunday, Sept. 29th Games
Internet Access
Krispi Kreme Doughnuts Featured At Chowder Sale
$5 Dozen - Oct. 26th
Library News - Columbus Day Hours
Sesquicentennial Grand Ball Photos

Barbi Lare Photo
Island Mentioned In Peace Bridge Plan
Thank You To The Jerome Funk Family
Barbi Lare Photo
Time Capsule
Burial Postponed
Town Board Agenda
Mon., October 7, 2002 Meeting
Sidway 1937-63
Reunion Photo


Public Information Meeting Cancelled
It's "Daffodil Time" Again!
By Linda Tufillaro
Fire Report
September 23-29, 2002
Erie County
Sheriff's Report
September 23-29, 2002
Garage Sales
Thurs., Fri., Sat., Sun.
Real Estate Transactions
Supervisorís Recommended Budgets 2003
General and Highway Funds
Islander In the News
Elle Marie Weis

DAV Donates
$1,500 For Van
Sidway Reunion Donates To Connor Scholarship Fund

Jodi Dodd Hayes
Historic Fashion Show
Saturday, October 19th, 2 p.m.
Blood Drive
Tues., October 22
Teddy's Islettes



Several New Photos

Pageant
Rehearsal Schedule

Historical Society Luncheons
"150 Years Of Christmas"

Historical Society Meeting Tonight

Island Gravestone Inscriptions
Whitehaven Cemetery

Deaths
Michael Giambra
Memorial Service Friday


Thank you,
M&T Bank
Business Sponsor

Our Business Sponsors

Grand Island Home Construction

Brite Ideas Inc.

M&T Bank

Wavelengths

Contract Interiors

James M. Winter, C. P. A.

Metro Town Center Realty

Casa D'Italia

Images-Words-Pictures.com

Genesis Embroidery

Fuccillo Chevrolet

Grand Island Garden Center

Mediation Center

Bob Piatek
State Farm Insurance

Sundown Canyon

Jackson Music

Designet International

Village Inn

Jean Graziani Greinert
Attorney At Law

High View Homes

River Oaks

Grinders Skate Park

HSBC - Grand Island

McMahon's Restaurant

Liz Wilbert - Century 21

Elderwood At Riverwood