Driver Injured
In Two-Car MVA
Supervisor Invited To Grand Island, Nebraska Parade


Mayor Ken Gnadt
Barbi Lare Photo
DeGlopper Remembrance, Community Commended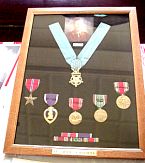 Karen Vanthoff Photo
Story By 325th Glider Infantryman David Bronson
School Board Agenda
August 12, 2002
Events Calendar
Fire Report
Island Weather
Viewpoint -
One Chamber
Not Enough?
By Joelle Logue
National Airborne Day Proclaimed

Barbi Lare Photo
4th Island Treasures Festival 2002
Saturday, September 14, 2002
Fire Company Medics Handle Allergic Reactions
By Ray Pauley

More Photos From Grand Prix 2002


Lyn Laman Photo
It's Coming

Jr. Viking
Football News
Between the Bridges


Ron Webb, Mike Williams, Russell Anderson


Public Hearing
Set On School
Parking Restrictions
By Joelle Logue
Erie County
Sheriff's Report
July 27-August 3, 2002
Islander In the News
Jacqulene Sondel

Islanders Win Empire State Games 2002
Large Crowd
Attends McMahon Steak Roast

Barbi Lare Photo
Jeff Stone Hosts Democrats - 2002

Barbi Lare Photo
My Take Sports: Biron Heard
The Footsteps
By Mike Dunlop
Grand Island Adult League Softball Standings

It's Coming


Economic Development Committee Pitches New Business Deal
By Joelle Logue

Tractor Pull & Show A First For Island

Sat. & Sun., Aug. 17-18th
Republicans Picnic At Sailing Club

Barbi Lare Photo
Planning Board Meeting Agenda
Monday, August 12, 2002
Class Of 1983 Reunion
Updated Information
Class Of 1987 Reunion
Saturday, August 31, 2002
Class of 1992 Reunion Photos
Real Estate Transactions
Thank you,
WNY Metro
Town Center Realty

Old Photo Album


School #11 - Whitehaven Rd.
Sesquicentennial Celebration
Chicken Barbecue
Sat., August 17, 2002

It's Coming

Casa D'Italia/Raru Captures
Division Title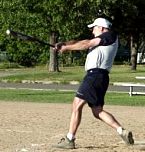 By Mike Dunlop
Sesquicentennial Program Books Available On Line

Also Available at 1871 Whitehaven Rd.
Deaths

George E. Casey Jr.
Maimie J. Grotz
Marie (Dwyer) Hannan