Thurs., September 11, 2008
Town Board
Workshop Meetings
Wednesday, September 17th
Special School Board
Meeting Tuesday
Tues., Sept. 16th Meeting
Between the Bridges

By Teddy Linenfelser
---
Congresswoman
Slaughter's
Mobile Office Hours
High School
Open House
Thurs., Sept.18th
School District
Cuts Costs
Sept. 8th Meeting
Town Board
Meet Agenda
Monday, Sept. 15th
School Tax
Bills Mailed
Islanders In The News
Welcome,
Charlotte Ann Tower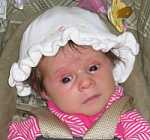 Islanders In The News
Welcome,
Sean Patrick Higgins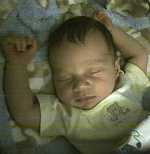 /#4//> Sherry Mongan
McDonald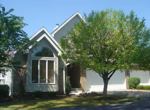 Paid Advertisement



Community Education
Fall 2008
Monday, Sept. 22nd



/#5//> Gerrie Andolina's
Featured Home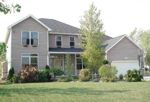 910 Amy Drive
Paid Advertisement



Nick Masiello Wins
Peach Festival 5K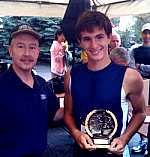 GIHS Sports Briefs
Week Ending Sept. 11th
Islanders In The News
Ian Cameron
On Good Morning
America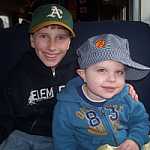 /#6//> Open Through
October 5th!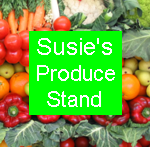 Closed Monday
Paid Advertisement



Historical Society
Garage Sale
Saturday, September 13th



Events Calendar



Garage Sales Galore
On Grand Island
15 Sales +
Ferry Village Neighborhood


Islanders Represent
Young Life
Fundraiser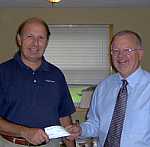 Town Of Grand Island
Answers To Most
Town Related Questions
Real Estate
Transactions
Yellow Pages
Listings For
Island Businesses

Last Week's Isledegrande.com
MVA Sends
Two To Hospital
5:45 p.m. Wed., Sept. 17th
Wind Storm
Knocks Out Power
9:27 p.m. Sun., Sept. 14th
Peter Sparks Hearing Set
Peter Sparks In Court
DWI Arrest
Patriots Day Services
9-11 Memorial Services
September 11th
APP Buyout
$4.6 Billion Acquisition
New Team Member
Joins Fire Co.
Paramedics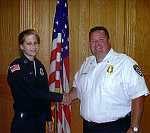 Story/photo By Ray Pauley
Community Chorus
Rehearsals
Resume Sept. 14th
Golden Age Center
Native American
Artifacts Displayed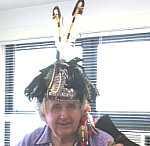 Jodi Robinson Story/Photos
Islanders In The News
Welcome,
Madelyn Renee Forbes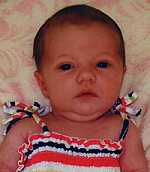 /#3//> Now Available
Fax & Copy Service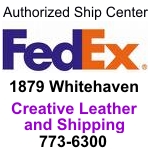 Color Copies Too!
Paid Advertisement



Food/Recipes



Tailgating Recipes

Couple Says I Do
At Boat Show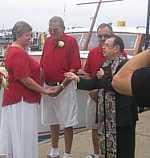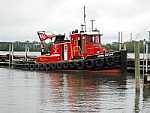 Kelly Gast/Mary Stewart Photos



G.I. Job Opportunities
Advertise Your Openings
No Charge!
Free Classified Ads

BPW Wine & Dine
Membership Drive
Wednesday, September 17
Adult Computer
Classes At Library
Historic Island Prints



Albion Ende
Pen & Ink Drawings



Golden Age
Calendar Of Events



GIHS Class Reunions



Support Our Troops



Sign Our
Isledegrande Guestbook
Share Your Memories



Send Us
Your News
How to Submit News/Photos




Linda's
Island Specials!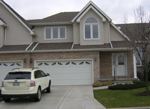 341 White Oak
Paid Advertisement



GIHS Store To
Have Grand Opening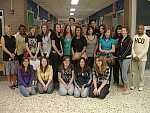 In Viking Mall



/#1//> Home For Sale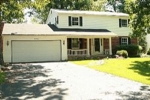 211 S. Marlin
Paid Advertisement



Letter To The Editor
How Did I Get To Be 60
Fire Co. Reflections
Gail J. Lazenby



Old Photo Album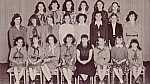 Girl Scouts - 1948
Letter To The Editor
TANSTAAFL
James M. Mulcahy
Letter To The Editor
And Now, The
Rest of the Story
James M. Mulcahy
Girls Varsity, JV
Soccer Teams
Victorious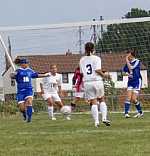 High School News
By Kaitie Samland
Junior Student Writer
JV Vikings
Beat Lew-Port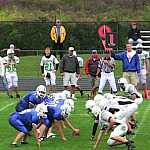 JT Tomkins Photos



/#2//> Holiday Inn Grand Island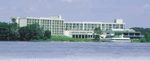 Paid Advertisement
"Every Step"
3-Mile Walk Saturday
Beaver Island State Park
Check Out
Our Coupon Page



/#7//> deSignet Jewelry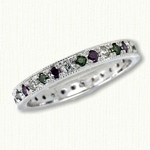 Diamond Eternity Band

Cinderella Isle
Garden Club Meeting
Thurs., Sept. 18th
St. Stephen's
Cub Pack
Round-Up
Monday, September 15th
Troop #254
Scouting 4 Food Drive
Begins September 15th
Island Beach Sweep
Saturday, September 20th
St. Stephen's
Altar Society
Basket Raffle
And Bake Sale
One Island,
One Team
One Dream, To Be Drug Free
Meeting Tuesday, Oct. 14th
(Confidential Tip Line)
Jr. Viking
Game Summary
Week One
Island Lanes Results
Submitted September 11th
Village Inn Open
Thursday, September 18th
Fire Report
Sept. 1-7, 2008
Deaths

Roberto S. DiGregorio II
Alice Ruth Gardner
Robert F. Hand
Josephine R. Paonessa
John Pudvin
Robert H. Schooping
James G. Scheublein
William B. Shickluna
Grand Island
E-News
At Isledegrande.com
Sponsored by Giecom.net
Publisher
Reg Schopp
Editor
Teddy Linenfelser
Schools/Marketing
Jodi Robinson
Marketing
Dan McMahon

Yellow Page Listings
Click Above to View
---
---

PLEASE PATRONIZE
OUR ADVERTISERS
LISTED BELOW

Watch For *coupon* Listing

AMUSEMENTS
Grinder's Skate Park
Mallwitz's Island Lanes

AUTOMOTIVE COLLISION
GI Auto Tech

BANKING
M & T Bank

BARBECUE
Bear-Man Specialty Foods

BEAUTY SALONS
Fantastic Sam's
Hizair Hair Salon
Wavelengths Hair Salon

BOATS
Anchor Marine
Blue Water Marina

BUILDER/CONTRACTOR
GI Home Construction

CANDY/GIFTS
Kelly's Country Store
*coupon*

CEILINGS/WINDOWS
DeGeorge Ceilings & Doors
*coupon*

CHILDCARE
Care-A-Lot
Childcare Centre

CHIROPRACTOR
Grand Island Chiropractic
Dr. Kevin Augustine Chiropractic

CHIROPRACTOR/PEDIATRIC
Riverview Chiropractic

CLEANERS
X-Press Cleaners
*coupon*

CREDIT UNION
Niagara's Choice FCU

DANCE
McCarthy Irish Dance
Miss Cathy's Dance

FAMILY MEDICINE
Grand Island Family Medicine

FINANCIAL
Contour Financial Planning

FLORIST
Flower A Day

FUNERAL HOME
Kaiser Funeral Home

GARDEN CENTER
GI Garden Center

GIFTS
Magic Towel Holder

HEALTH & FITNESS
Curves
*coupon*
M.O.G.

HEATING & COOLING
AJ Beyer Mechanical
Gross Contracting

INSURANCE
Allstate Mastantuono Agency
Keller Insurance
State Farm - Bob Piatek

JEWELER
deSignet International

LAWYERS
William Costello
Mark Frentzel
Timothy Mordaunt
Robert M. Ratajczak, Jr.
Michael Anthony Rossi

LIQUOR
Aceti's Wine & Spirits
Rose Liquor

LONG-TERM CARE
INSURANCE
Aronica & Company

MOTEL/HOTEL
Chateau Motor Lodge
*coupon*
Holiday Inn Resort

NURSING HOME
Elderwood at Riverwood

POWER EQUIPMENT
Marston Power Equipment

PRESCRIPTIONS
Island Prescription Center

REAL ESTATE
Century 21/Liz Wilbert
Century 21/Gerrie Andolina
Metro Town Center
RE/MAX-Linda Kutzbach
RE/MAX-Ken Carter
Realty USA-Sherry McDonald
Park Place

RESTAURANTS
Beach House
John's Pizza & Subs
Justin Tyme On The River
*coupon*
McMahon's
*coupon*
Sandi's Family Restaurant
Town Cafe

SHIPPING
Island Ship Center Inc.
*coupon*

SUPERMARKET
Budwey's Supermarket
Top's
Wegmans

THEATRE
Riviera Theatre


WATCH REPAIR
Otto Zimmerman and Son