News Update
Special School
Board meeting
November 6th
Victory Staffing
Recruiting
For Positions
Tuesday, October 31st
Between the Bridges

By Teddy Linenfelser
---
High School News
By Kaitie Samland
Freshman Student Writer
Bruce M. Whitford
Reported Missing

Sidway School
2008 Reunion News
Next Meeting 6 p.m. Nov. 21
Please Join Committee
Town Of Grand
Island Preliminary
Budget Hearing
Monday, November 6
CANCELLED
Town Board
Workshop Meeting
Friday, October 27
Zoning Board
Meeting Agenda
Thursday, November 2
Use Caution
Halloween Night

Trick or Treat Hours
5-8 p.m. October 31
Special School
Board Meeting
Monday, October 30th



/#4//> Liz Wilbert
Century 21



$214,900 - Ready To Sell
Paid Advertisement






Upcoming Events
Paid Advertisement



/#5//> Joan Dlugokinski
Century 21



Paid Advertisement


Paid Advertisement



Trick-or-Treat
For UNICEF
Still Necessary



Carol Hamlin Photo
2006-2007 Season

Monthly Installment Plan
Paid Advertisement



Pre-Order GIHS
Venture
Yearbooks Now
October 26-27th



GIHS Sports Briefs
Week Ending Oct. 26th
Courtney Donner/Lauren McGowan
Win Tennis
Championship



CHOWDER!!
BASKET RAFFLE
Fire Ladies Chowder,
Baked Goods Sale


This Saturday, Oct. 28th
Events Calendar
Columbus Day
Storm Stories
Chapter II
By Teddy Linenfelser
Garage Sales
Legal Notices
Real Estate
Transactions
"Enjoy The City"
Book Is Coop Nursery
School Fundraiser



Advertising Information
Internet Access
Advertising
Websites At $220
Yellow Pages
Listings For
Island Businesses

October 26, 2006
Hoyt Secures $2.7
Million For Island
Transportation
Improvements

School
Board Report
By Jodi Robinson
High School News -
Pep Assembly,
Homecoming
Dance Date Set
By Caroline Boron
Senior Student Writer
Rotary/PTSA Students
Of The Month




D. Turner, S. El Houssieny
S. Mye
College Fair &
Career Night
At High School
Tonight, October 26th
Letter To The Editor
Accident Waiting
To Happen At
Stony & Ransom
By Tracey D. Pici
Kaegebein 3rd
Graders Study
Maps & Globes

Children's Program,
Halloween Magic
At Library
Today, October 26
Holiday Happenings,
Open House at
Golden Age Center
Sunday, November 5
State Assembly,
144th District
Candidates


League Of Women Voters
2006 Voters' Guide
Election Day Nov. 7th
Halloween - 2006
Submit Your Photos





Sample of Last Year's Pictures
---
Historical Society
Nov. 2 Meeting


History Of Drive-in Movies!
Historical Society
Open House
Sunday, November 12
Lions Club Promotes
Sight Night On
Halloween Night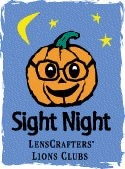 Eye Glasses/Hearing Aid Collection
Cleanup Continues
In Aftermath Of
Oct. 12th Storm


Dan McMahon Photos
Pre-Order McMahon's
Pumpkin Cheesecake

For The Holiday!
Paid Advertisement



/#3//> Sherry
Mongan
McDonald


Reduced!
Paid Advertisement


Food/Recipes



By Jodi Robinson & Barry Conway
Halloween Treats

G.I. Job Opportunities
Advertise Your Openings
No Charge!
Free Classified Ads

Golden Age
Calendar Of Events
GIHS Class Reunions
Support Our Troops
Sign Our
Isledegrande Guestbook
Share Your Memories
Linda's
Island Specials!

Paid Advertisement
Remember -
Turn Clocks Back
Turn Clocks back 1 hr. Sat. Night

/#1//> Ziehm Real Estate
Check Our Listings!

Open Sunday 1 - 3 p.m.
Paid Advertisement
Old Photo Album

Bear Hunt - 1978


/#2//> Gerrie's
Featured Homes


Paid Advertisement
deSignet Jewelry

Fleur-de-lis Bracelet
Islanders In The News
Jane Cooke


Islanders In The News
Lee Tetkowski


Check Out
Our Coupon Page
Fuccillo Receives
Top Dealer Award
For 5th Year
Fire Prevention
2006, Delayed -
New Schedule
By Ray Pauley


Advertising Information
Whitehaven Baptist
To Hold
Children's
Harvest Party
Saturday, October 28
Snowmobile
Club Meeting
Wednesday, November 1
St. Stephen
School's 'Reading
is Giving' Campaign

Trinity U.M.C.
Fall Festival
Saturday, November 4, 2006
Historic Trinity
Craft Show
Saturday, November 4, 2006
Open House Set
For New Island
Learning Center
Sunday, October 29th
Benefit for
Sheri Cooney

Sunday, October 29, 2006
Benefit For Jason
Vandusen Planned
At Island Lanes
Sunday, October 29th
Moose Lodge To
Hold Gun Raffle
Sunday, November 5
Entertainment
Book Sale To Benefit
"Hope for Jason"

Call Nancy Anderson
Free Delivery On Island
Junior Vikings -
Week Six Results





Niagara Jr.
Purple Eagles 4 -
Monroe 3



A Best
Roofing Results
At Island Lanes
Monday, October 23
Mark Doel 740
Jeff Conover 300



Send Us
Your News
How to Submit News/Photos



Fire Report
October 16-22, 2006



Deaths
Geraldine Koppmann
Richard P. McBride
Hazel C. Nailor
Meyer UPDATE
Robert A. Meyer
Douglas Northrup




Grand Island
E-News


At Isledegrande.com
Sponsored by Giecom.net
Publisher
Reg Schopp
Editor
Teddy Linenfelser
Schools/Marketing
Jodi Robinson
Marketing
Dan McMahon






Yellow Page Listings
Click Above to View

PLEASE PATRONIZE
OUR ADVERTISERS
LISTED BELOW

Watch For *coupon* Listing

AMUSEMENTS
Grinder's Skate Park
Martin's Fantasy Island

AUTOMOTIVE COLLISION
GI Auto Tech

AUTOMOTIVE SALES
Fuccillo Auto Group
*coupon*
Paddock Chevrolet

AUTO SOUND/SECURITY
S.C.A.P.

BAKED GOODS
G.L.P. Free Manufacturing

BARBECUE
Bear-Man Specialty Foods

BEAUTY SALONS
Hizair Hair Salon
Wavelengths Hair Salon

BOATS
Anchor Marine

BUILDER/CONTRACTOR
GI Home Construction
Inside & Out Home Improvements

CANDY/GIFTS
Kelly's Country Store
*coupon*

CARWASH
Dr. Huggs
*coupon*

CHILDCARE
Care-A-Lot Childcare Centre

CHIROPRACTOR
Grand Island Chiropractic

CHIROPRACTOR/PEDIATRIC
Riverview Chiropractic

CLEANERS
X-Press Cleaners
*coupon*

COFFEE/TEA
The Java Shop

COMPUTER
Giecom.net
Priority Computer
Technology Camp of America

CREDIT UNION
Niagara's Choice FCU

DANCE
McCarthy Irish Dance
Miss Cathy's Dance

DELI
Island Deli & Meat Market

DUMPSTER
Pinto Disposal Service

FINANCIAL
Contour Financial Planning

FLORIST
Flower A Day

FUNERAL HOME
Kaiser Funeral Home

GARDEN CENTER
GI Garden Center

GIFTS
Magic Towel Holder
Shelden Studio

GIFTS & AWARDS
Kershner Studios

HARDWOOD FLOORS
The Hardwood Floor Man

HEALTH & FITNESS
M.O.G.

HEATING & COOLING
AJ Beyer Mechanical
Gross Contracting
*coupon*

INSURANCE
Keller Insurance
State Farm-Bob Piatek

JEWELER
deSignet International

KITCHENS/BATHS
Kinetic Kitchen & Bath

LAWYERS
Tricia Vacanti-Belter
William Costello
Mark Frentzel
Timothy Mordaunt
Michael Anthony Rossi

LEATHER GOODS
Creative Leather Concepts

LIQUOR
Rose Liquor

LONG-TERM CARE
INSURANCE
Aronica & Company

MOLD REMEDIATION
Hygienitech of WNY Inc.

MOTEL/HOTEL
Chateau Motor Lodge
*coupon*
Holiday Inn Resort

NURSING HOME
Elderwood at Riverwood

PEST CONTROL
Trust Pest Control

PHYSICIANS
Island Pediatrics

POWER EQUIPMENT
Marston Power Equipment

PRINTING/EMBROIDERY
Copy Cat

REAL ESTATE
McHomes/Hunt
Mike McDonough
Century 21/Liz Wilbert
Century 21/Gerrie Andolina
Century 21/Joan Dlugokinski
Coldwell Banker
Chubb R.E./Kelly Petrie
Coldwell Banker
Chubb R.E./Robin Swedish
Grand Island/Olcott
Metro Town Center
MJ Peterson/Floyd Doring
Realty USA/Linda Kutzbach
Re/Max-Ken Carter
Realty USA-Sherry McDonald
Ziehm Real Estate
Park Place

RESTAURANTS
Beach House
John's Pizza & Subs
*coupon*
Justin Tyme On The River
*coupon*
McMahon's
*coupon*
River Oaks
Sandi's Family Restaurant
Town Cafe

SNOWPLOWING
Inside and Out Snowplowing

SUPERMARKET
Budwey's Supermarket
*weekly specials*
Top's
*weekly specials*

THEATRE
Riviera Theatre