News Update
Town Board
Workshop Agenda
Monday, November 6
Town Board
Workshop Agenda
Thursday, November 9
Between the Bridges

By Teddy Linenfelser
---
Islanders In The News
James Sharpe
President Of New
Scholar Program


---
Hoyt, Thompson
Running
For Assembly
Election Day, Tuesday
Islanders In The News
Anstett - Marston
Engagement


School District
Legal Notice
Meeting December 12th
Special School
Board Meeting
November 6th
Town Of Grand
Island Preliminary
Budget Hearing
Monday, November 6
Town Board
Meeting Agenda
Monday, November 6
Historical Society
Meeting Tonight


(Nov. 2) History Of Drive-in Movies!



Historical Society
Open House
Sunday, November 12



Combined Concert
Syracuse University
Singers, GIHS
Concert Choir
November 11th -
Whitehaven Baptist



/#4//> Sherry
Mongan
McDonald


Reduced!
Paid Advertisement





Upcoming Events
Paid Advertisement



/#5//> Liz Wilbert
Century 21


Paid Advertisement
Halloween
At Kaegebein


Kim Schopp Photos
GIHS Sports Briefs
Week Ending Nov. 2nd
Girls Soccer Team
Wins Semifinals
Adult Winter
Recreation Leagues
Events Calendar
Garage Sales
Friday - Saturday
State Assembly,
144th District
Candidates


League Of Women Voters
2006 Voters' Guide
Election Day Nov. 7th
Real Estate
Transactions
"Freddie, The Fox"


Emily Dahlstrom Photo
"Columbus Day Storm"


Barbara McMichael Photo
"Surprise Storm"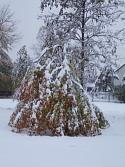 Kim Ludwig Photo


Advertising Information
Internet Access
Advertising
Websites At $220
Yellow Pages
Listings For
Island Businesses

November 2, 2006
Veterans
Day Ceremony
Sat., November 11th
Sidway Students
Walk To Fire
Headquarters


Dan McMahon Photos
Leg. Iannello To
Host Town Meeting
Regarding Waterford
Park Development
Monday, November 13th
Emergency Drills
To Be Conducted
In Island Schools
Thursday, November 9th
Past Grand
Knights Honored

Islanders In The News
Welcome,
Cheyenne
Autumn Claus


Letter To The Editor
Message To
Grand Islanders
By Frank Brusino
Islanders In The News
Santa Lucia -
Dersa Engagement


Halloween - 2006
Submit Your Photos















More Next Week!
---
Holiday Happenings,
Open House at
Golden Age Center
Sunday, November 5

Pre-Order McMahon's
Pumpkin Cheesecake

For The Holiday!
Paid Advertisement



Connor Middle
School Orchestra
Concert
Wednesday, November 8
Island Fire
Chief Lauds
Young "Hero"



By Ray Pauley



/#3//> Gerrie's
Featured Homes


Paid Advertisement
Food/Recipes


By Jodi Robinson & Barry Conway
Veal Scaloppine Recipes



Paid Advertisement



Riverside-Salem
UCC News
Nov./Dec. 2006 Schedule



G.I. Job Opportunities
Advertise Your Openings
No Charge!



Free Classified Ads


Kids Enjoy
Halloween and
Magic At Library

Nathan Cook Photos
Golden Age
Calendar Of Events
GIHS Class Reunions
Support Our Troops
Entertainment
Book Sale To Benefit
"Hope for Jason"
Call Nancy Anderson
Free Delivery On Island
Sign Our
Isledegrande Guestbook
Share Your Memories
Linda's
Island Specials!

Paid Advertisement
Students Take
Advantage Of
College Fair

Help Us Update
Our Troops List
Islanders In The News
Nicole Dee Hoffman






/#1//> Joan Dlugokinski
Century 21



Paid Advertisement
Trinity U.M.C.
Fall Festival
Saturday, November 4, 2006
Historic Trinity
Craft Show
Saturday, November 4, 2006
Old Photo Album


Hootenanny - 1966


/#2//> Check Our Listings!

Paid Advertisement
Islanders In The News
Recognize Mr. Clean?


deSignet Jewelry

Custom Diamond Pendant
Middle School News
Connor Middle
School Presidential
Elections
By Brooke Chamberlain
Student Writer
High School News -
Sports Sectionals
By Caroline Boron
Senior Student Writer
High School News
By Kaitie Samland
Freshman Student Writer
GIHS Instrumental
Booster
Club Meeting
Tuesday, November 7
Check Out
Our Coupon Page
Junior Vikings -
Final Football Game


Advertising Information
Community Chorus
Recruiting Members
Home Bureau II
November Schedule
Library Election
Day Hours
Tues., November 7th
Friends Of
Library Announces
Used Book Sale
Fri./Sat, November 17/18
2006-2007 Season

Monthly Installment Plan
Paid Advertisement



East Park
Garden Club Meeting
Tuesday, November 14



Business and
Professional
Women's Club
Meeting, Wed., November 15



Moose Lodge To
Hold Gun Raffle
Sunday, November 5



VFW Hot Turkey
Sandwich Day
Saturday, November 18



"The Sky
Before The Storm"



Dorothy Bennett Photos
"Rain - Shine"


Karen Sorbello Photos



Send Us
Your News
How to Submit News/Photos



Fire Report
Oct. 23-29, 2006



Deaths
James E. "Jack" Breier
Irene H. Carter
Lorraine A. Criddle
Brian W. Ireland
Geraldine Koppmann
Richard P. McBride
Hazel C. Nailor
Leonard Riordan
Mary Lou Woodside




Grand Island
E-News


At Isledegrande.com
Sponsored by Giecom.net
Publisher
Reg Schopp
Editor
Teddy Linenfelser
Schools/Marketing
Jodi Robinson
Marketing
Dan McMahon






Yellow Page Listings
Click Above to View

PLEASE PATRONIZE
OUR ADVERTISERS
LISTED BELOW

Watch For *coupon* Listing

AMUSEMENTS
Grinder's Skate Park
Martin's Fantasy Island

AUTOMOTIVE COLLISION
GI Auto Tech

AUTOMOTIVE SALES
Fuccillo Auto Group
*coupon*
Paddock Chevrolet

AUTO SOUND/SECURITY
S.C.A.P.

BAKED GOODS
G.L.P. Free Manufacturing

BARBECUE
Bear-Man Specialty Foods

BEAUTY SALONS
Hizair Hair Salon
Wavelengths Hair Salon

BOATS
Anchor Marine

BUILDER/CONTRACTOR
GI Home Construction
Inside & Out Home Improvements

CANDY/GIFTS
Kelly's Country Store
*coupon*

CARWASH
Dr. Huggs
*coupon*

CHILDCARE
Care-A-Lot Childcare Centre

CHIROPRACTOR
Grand Island Chiropractic

CHIROPRACTOR/PEDIATRIC
Riverview Chiropractic

CLEANERS
X-Press Cleaners
*coupon*

COFFEE/TEA
The Java Shop

COMPUTER
Giecom.net
Priority Computer
Technology Camp of America

CREDIT UNION
Niagara's Choice FCU

DANCE
McCarthy Irish Dance
Miss Cathy's Dance

DELI
Island Deli & Meat Market

DUMPSTER
Pinto Disposal Service

FINANCIAL
Contour Financial Planning

FLORIST
Flower A Day

FUNERAL HOME
Kaiser Funeral Home

GARDEN CENTER
GI Garden Center

GIFTS
Magic Towel Holder
Shelden Studio

GIFTS & AWARDS
Kershner Studios

HARDWOOD FLOORS
The Hardwood Floor Man

HEALTH & FITNESS
M.O.G.

HEATING & COOLING
AJ Beyer Mechanical
Gross Contracting
*coupon*

INSURANCE
Keller Insurance
State Farm-Bob Piatek

JEWELER
deSignet International

KITCHENS/BATHS
Kinetic Kitchen & Bath

LAWYERS
Tricia Vacanti-Belter
William Costello
Mark Frentzel
Timothy Mordaunt
Michael Anthony Rossi

LEATHER GOODS
Creative Leather Concepts

LIQUOR
Rose Liquor

LONG-TERM CARE
INSURANCE
Aronica & Company

MOLD REMEDIATION
Hygienitech of WNY Inc.

MOTEL/HOTEL
Chateau Motor Lodge
*coupon*
Holiday Inn Resort

NURSING HOME
Elderwood at Riverwood

PEST CONTROL
Trust Pest Control

PHYSICIANS
Island Pediatrics

POWER EQUIPMENT
Marston Power Equipment

PRINTING/EMBROIDERY
Copy Cat

REAL ESTATE
McHomes/Hunt
Mike McDonough
Century 21/Liz Wilbert
Century 21/Gerrie Andolina
Century 21/Joan Dlugokinski
Coldwell Banker
Chubb R.E./Kelly Petrie
Coldwell Banker
Chubb R.E./Robin Swedish
Grand Island/Olcott
Metro Town Center
MJ Peterson/Floyd Doring
Realty USA/Linda Kutzbach
Re/Max-Ken Carter
Realty USA-Sherry McDonald
Ziehm Real Estate
Park Place

RESTAURANTS
Beach House
John's Pizza & Subs
*coupon*
Justin Tyme On The River
*coupon*
McMahon's
*coupon*
River Oaks
Sandi's Family Restaurant
Town Cafe

SNOWPLOWING
Inside and Out Snowplowing

SUPERMARKET
Budwey's Supermarket
*weekly specials*
Top's
*weekly specials*

THEATRE
Riviera Theatre