Grand Island Art News
Three Grand Island Cousins Featured in Art Show - August 2013

From left: Angelo LaDuca, Thomas Insana and Marilyn Wilson
This is your invitation to "The Three Cousins Art Show", featuring works by Angelo F.LaDuca, Thomas A.Insana and Marilyn L.Wilson. The show is from August 3rd - 23rd at the 2013 Partners in Art Gallery, 74 Webster St., N. Tonawanda, NY. There is free admission and gallery hours are; Tuesday-Saturday 10:00 a.m. - 5:00 p.m. A reception is planned for August 17th, 1:30-4:00 p.m. For more information contact Angelo F. LaDuca...Call 716-773-2888.
The artist's featured in this show are now all Grand Island residents who grew up in the City of Niagara Falls and lived a few doors from each other. Angelo LaDuca and his wife Barbara have four sons, Paul, Peter, Alan and David who attended Grand Island Schools. Angelo is a retired Realtor Emeritus and past president of the Independent Fee Appraisers Assoc. Tom and his wife Jerry are recent Island residents. Tom was a former administrator in the Niagara Falls School system and worked in the Insurance business prior to his retirement. His wife Jerry retired from Canon Design. Marilyn is a long time Grand Island resident who retired from the Buffalo School System followed by Teaching at SUNY Buffalo State Teachers College. Her daughter Andrea attended Grand Island Schools and recently graduated from The Fashion Institute of Technology in New York City.
The Show will feature 35 oil paintings by Angelo F. LaDuca that include still lifes, landscapes, portraits and studies of paintings by famous artists. Thomas A. Insana will display 22 paintings that include still lifes, portraits, toupe loeil and studies of paintings by famous artists. Marilyn will display 15 very unique art works that are entitled "Gemmes Fatales" that combine rendered photo images with hand crafted jewelry art.
About the Artists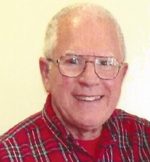 Sneak Preview
Angelo F. LaDuca wrote...
People tell me "You are very lucky to have the ability to create art work". My immediate reply is "Everyone has the capacity to be an artist". People then respond that I am wrong in making such a statement. In all fairness I need to qualify my reply with the statement that anyone can create interesting art, if they have the desire and the time to study the principles that will help them create art that is exciting to other people.
When I was a college freshman I considered becoming an architect and took some courses in art appreciation and drawing, but then changed my goal to pre-law and was left with my interest in art, but no further training. Over the years I dabbled with art and never really achieved success in my efforts. At the age of 67 I finally had the time to pursue my interest in art and started taking classes to develop my skill.
In the past 9 years I have worked at studying art and have discovered many principles that have enabled me to create art that other people seem to appreciate. I have studied drawing, color, prospective, the illusion of depth, composition, and concept and sought to discover what an artist must know to create art that holds the attention of the viewer. In addition I have taken art classes with excellent art teachers, watched videos, read several good books and attempted to recreate the works of famous artists. All this effort has paid off in helping me to be able to say "I am an artist". My premise that anyone can create interesting art, needs to be combined with the effort that it takes to develop the skill to be an artist.
Many people believe that artist pick up a brush, look at a scene and paint a picture by merely reproducing what they see. One need only look at an artist like Norman Rockwell and examine the amount of preparation he did in creating each picture that he painted. In this exhibit I have included a typical story board that outlines the thought process I use in creating each painting that I do. I have a PRINCIPLES CHECK LIST with over 30 issues that I need to review in preparation for painting each picture. I establish what I am trying to say to the person who will look at the picture I am painting. Before I paint I work out the color mixes for each part of the painting. I do not paint what I see, but I paint what I feel is important for the viewer to see. A photograph and a work of art of a single scene are very different. There are many things that are not in the photograph that are in a work of art. The artist is actually playing with the mind of the viewer and decisions are made to include or exclude details in the scene. Only when a person appreciates the creative thought that must be part of the artistic process can one understand the knowledge that precedes the process.
So now that you know that you too are capable of creating interesting art work, may you now accept my challenge to learn the principles of art and pick up your own brush and start creating your own exciting paintings?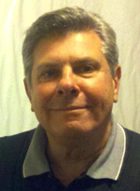 Sneak Preview
Thomas A. Insana wrote...
In philosophy class, many years ago, I actually learned something about life: become a protean man. To be successful (by whatever definition) and happy, one must find within himself the capacity to easily adapt, change and go on. I guess you might say it is the way to "find oneself" and yet be self actualized in the process. My process continues.
I began as a Biology teacher; but (because of seniority concerns) had to return to school to become certified in math. I was successful and enjoyed teaching. Later, because of a diminishing population, I found myself out of work. I was offered a position in labor relations. I accepted even though totally unprepared (City government, you know). I returned to school for labor relations. But the political climate changed. I was successful and enjoyed labor relations. I found a way back into the school system by taking a civil service exam for a personnel manager. I knew my boss would soon retire so I again returned to school to become certified as a central office administrator. I retired as Assistant Superintendent of Schools. I was successful and enjoyed administration. But that wasn't the career. I later hooked up with a former student and we set out to develop a business in health benefits. It was exciting, we were successful and I enjoyed health benefits.
My interest in art was always there. I recall producing diagrams of my observations in the Botany microscope and thinking, "I like doing this". I have always been fascinated by the "masters" art work; thinking "how did they do this?" It was not until I reduced my time in health benefits that I decided to concentrate on art. I was fortunate that one of my cousins encouraged me to start. So in my senior years I have embarked on another career. Life goes on. At this stage, as you will see from my art work, I am still searching, experimenting to find the happy moment when a philosophy becomes a work of art. I have studied a few masters and even tried to copy their work. I am sure that interest will lead me to a distinctive style.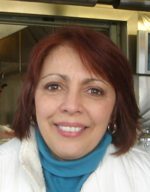 Sneak Preview
Marilyn L. Wilson wrote...
I am the product of an artistic family. My father could have been an architect and perhaps an art historian had he not grown up during the Great Depression. My mother should have become a fashion designer or a painter had the Post WWII climate been more favorable to girls attending college. Instead, they nurtured my artistic interests, making sure that I went to college where I earned a degree in Art Education. I began teaching Elementary Art for the Buffalo Public schools immediately, working my up through Junior High, High School and finally after retiring to Buffalo State College. Along the way I married an artist and college professor, and our daughter followed in our footsteps, graduating from college as an Illustration artist. So, it comes as no surprise to me that many of my relatives have found that their talents are also in the field of art. Hence, the theme of our show entitled Three Cousins.
We three cousins are quite different in our approaches and philosophies, but similar in devoting our post working careers to producing art. My interests have always led me to work in mixed-media painting and collage. There is something surreal about the combination and it allows me to tell a story that is open enough to allow the viewer to identify with and become a part of the story. The idea behind my work in this show, Gemme Fatales came about while constructing jewelry portraits pairing an heirloom pin or necklace with the relative who left it behind. It occurred to me that many times in history we are only familiar with the façade of someone from the past. We don't know the real story behind the image. A Femme Fatale is a woman who uses her charms to someone's end. While they appear to have beauty, wealth or fame, there is always a price to pay. The format of my work takes the shape of a boudoir photo, capturing our perceived image of this woman at the pinnacle of her power. The heirloom pin is made to represent one she might wear but serves a two-fold purpose for the viewer. First, it allows the viewer to "wear" her persona and fantasize what it would be like to be her. But secondly, the back of the pin reveals to us the consequences and fate that was the reality of their life.
I find it a need, like breathing to create art. In this my very first body of work, I marvel at how all of my interests, studies, observations and experiences have suddenly come together in the manifestation of this work. The making of art defines and completes me, and sets me apart as an individual with something unique to say. Along with all that I have accomplished so far, I find myself suddenly re-invented. I am on a new path to becoming what I have always aspired to be, an artist.